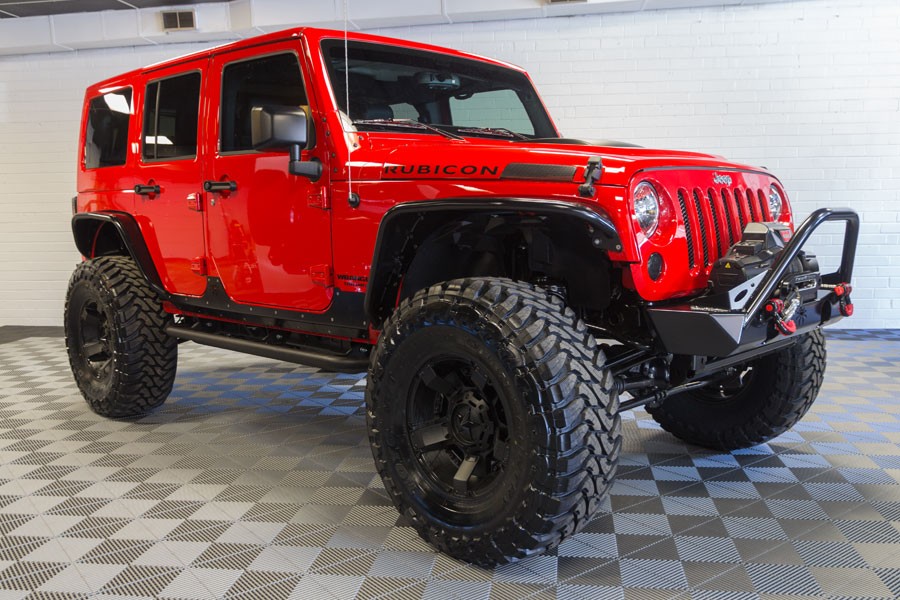 Poison Spyder crawler.
We've seen our share of Jeep Wranglers from the subtle to the outrageous. This 2015 Jeep Wrangler Rubicon Unlimited Poison Spyder is a pretty venomous for an SUV. The American off road machine has it all from vibrant red paint to KMC XD Wheels that are ready to crawl over anything.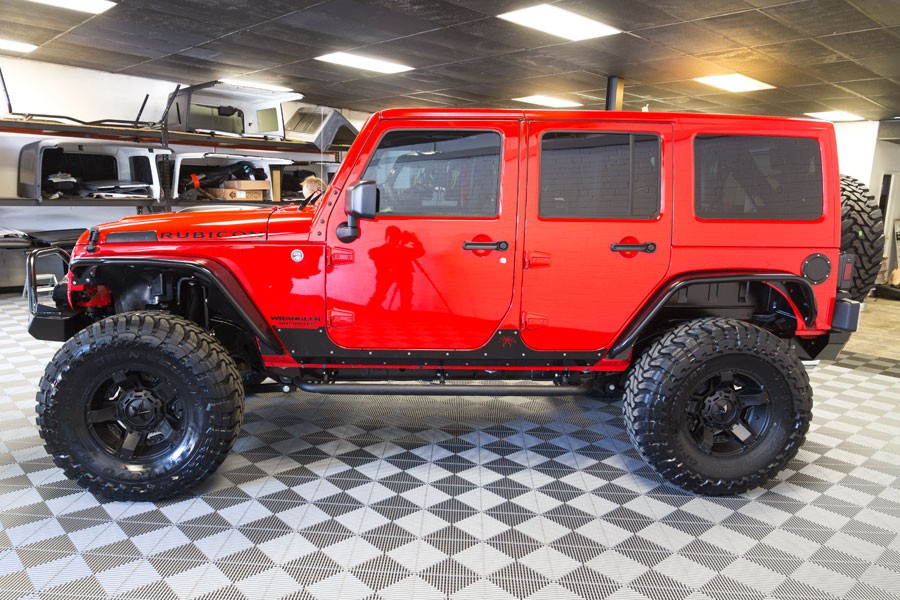 This Jeep Wrangler Unlimited Rubicon is ready to hit the trails. Thanks to a host of goodies, there's nothing that this SUV cannot handle. A 3.6-liter Pentastar V-6 engine drives all four of the XD Wheels with ease while a beefed up suspension allows it to reach new heights. Visually, tougher body work puts it right at home in the mud and dirt.
The exterior transformation of the Jeep Wrangler Rubicon Unlimited starts with the Poison Spyder body work. Both the front and rear bumpers, flat fenders, and rock sliders are from Poison Spyder and are more effective at doing their jobs. Each part also contrasts the factory red paint with their black finish. Up front, a Warn Zeon 8s Synthetic Rope Winch gives drivers the ability to get themselves or others out of sticky situations.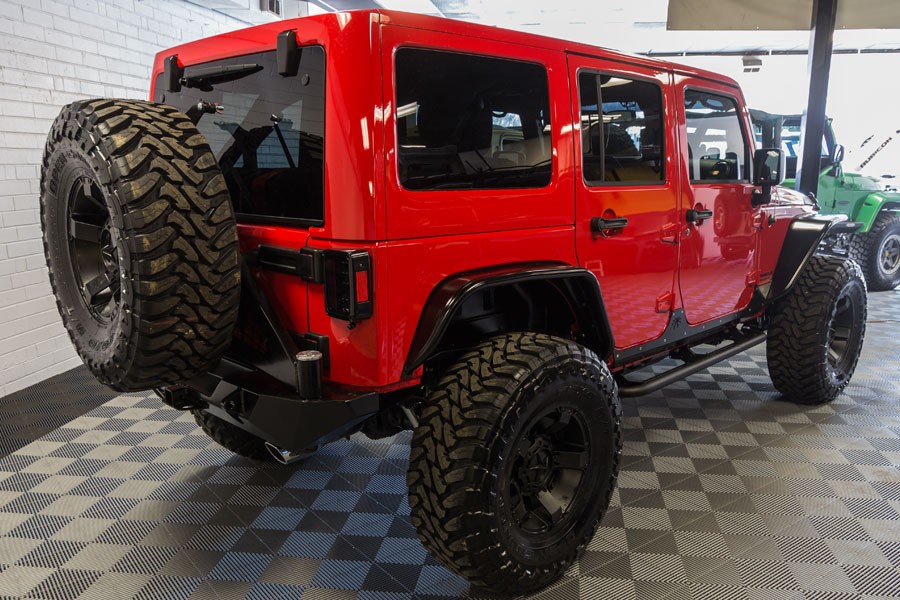 Below the new black body work sits a set of new XD Wheels. The KMC XD Series Rockstar 2 rims boast a five-spoke, three-dimensional concave design that exudes confidence and power. The new XD Wheels measure 17 x 9.0 at both axles and wear a slick black finish that matches the body work. On the new Rockstar 2 rims are beefy Toyo 37-inch Open Country M/T tires that cut through any kind of mud, dirt, snow, and sand with ease. To complete the new setup, a 3.5-inch suspension lift was also installed.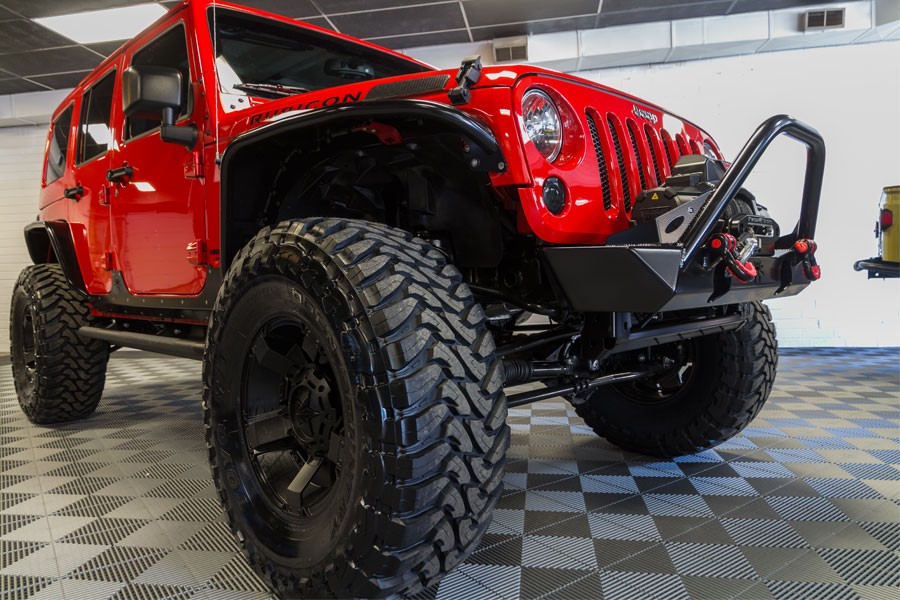 What makes this Jeep Wrangler Rubicon Unlimited even better is the fact that it has a MyGig V5 Video Lock Pic with Camera setup to capture every moment that it conquers the trails.
Fitment Specifications:
Vehicle: 2015 Jeep Wrangler Rubicon Unlimited Poison Spyder
Wheels: KMC XD Series Rockstar 2
Wheel Finish: Black
Wheel Size: 17 x 9.0
Tires: Toyo 37-inch Open Country M/T
Suspension: 3.5-inch lift
Exterior: Poison Spyder front and rear bumpers, flat fenders, rock sliders
Build Credit:
RubiTrux
465 E King St
Boone, North Carolina
Phone: 888-357-2999
Source