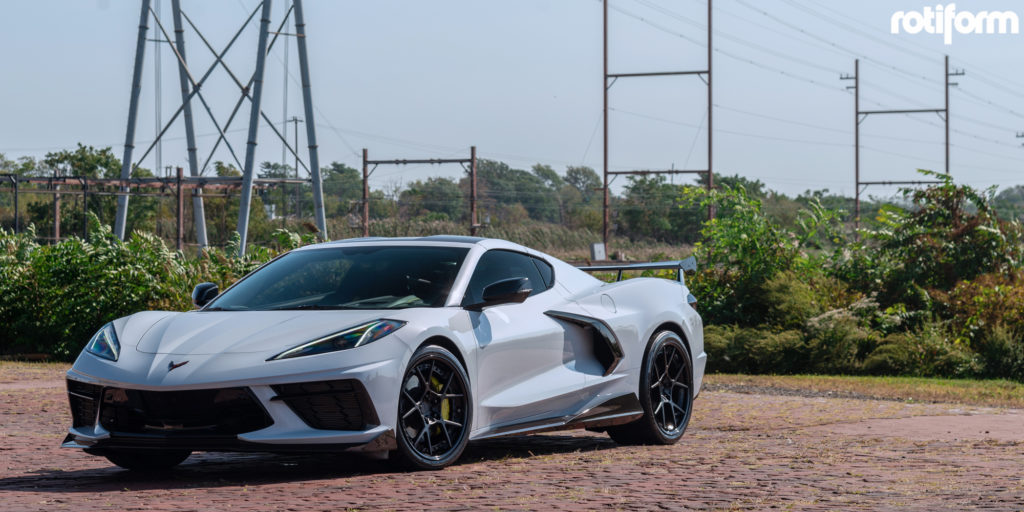 Mid-engined madness!
It only took eight generations before Chevrolet finally went with a mid-engine layout on the Corvette. After decades of speculation, concepts, and rumors, the C8-generation Chevrolet Corvette broke the mold for the sake of performance and put the engine behind the cockpit. This Chevrolet Corvette is one of the first on the road and is making quite the statement with a new set of Rotiform wheels.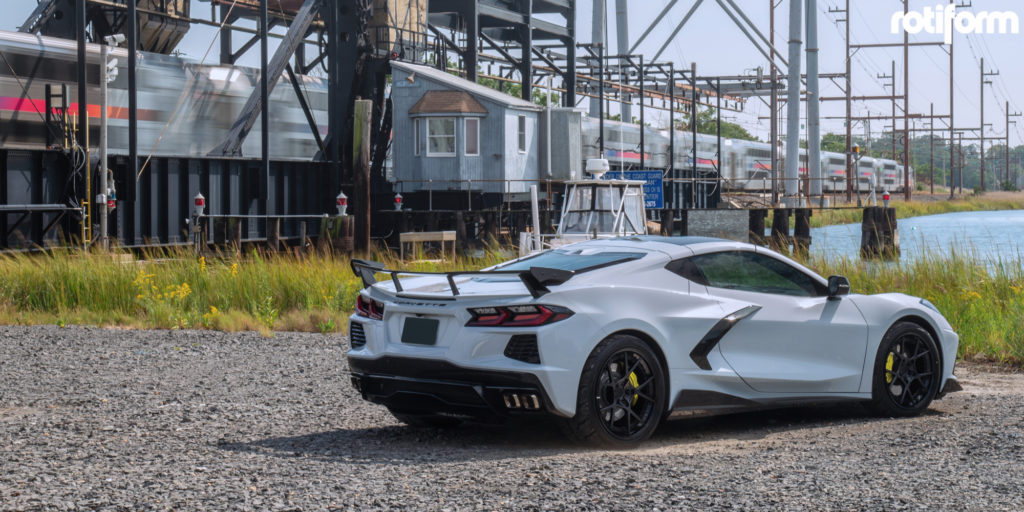 There's a lot to like about the new Chevrolet Corvette Stingray. Pricing starts off at $58,900 MSRP for the base model. Throw in some options, and you'll likely be close to or surpassing $70,000. But, it serves up a very impressive bang-for-your-buck even in that range. There's also the 6.2-liter, naturally-aspirated V-8 engine sitting behind the driver that produces 490 horsepower at 6,450 RPM and 465 lb-ft. of torque at 5,150 RPM. Throw in the Performance exhaust or Z51 Performance Package and that jumps to 495 horsepower and 470 lb-ft. of torque. That power is sent to the rear Rotiform wheels through an eight-speed dual-clutch transmission, resulting in a 0-60 mph acceleration time in less than 3.0 seconds.
This Chevrolet Corvette also benefits from some other added goodies. There's a new set of carbon fiber air intake covers up front from the factory. Elsewhere, new carbon fiber side skirts, front splitter, and rear spoiler wing generate downforce and give the sports car a more aggressive look to complement the new Rotiform wheels.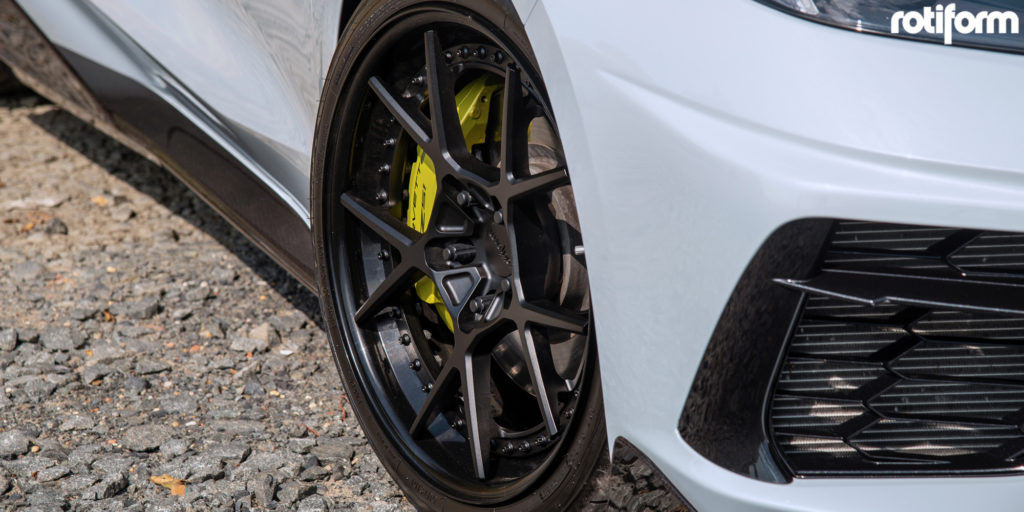 Beneath the fenders sits a new set of Rotiform KPS rims. These five split-spoke Rotiform wheels feature a multi-piece construction as well as a step lip design and concave face for a muscular, athletic look. For this fitment, the new Rotiform KPS rims were installed with a Matte Black finish with a Gloss Black lip for a two-dimensional contrast to the factory White paint.
This Chevrolet Corvette Stingray represents a new era in performance for the legendary sports car. Armed with new carbon fiber and Rotiform KPS wheels, it's going to be even sharper on the track.
Fitment Specifications:
Vehicle: C8 Chevrolet Corvette Stingray
Wheels: Rotiform KPS
Wheel Finish: Matte Black with Gloss Black lip
Source: Rotiform