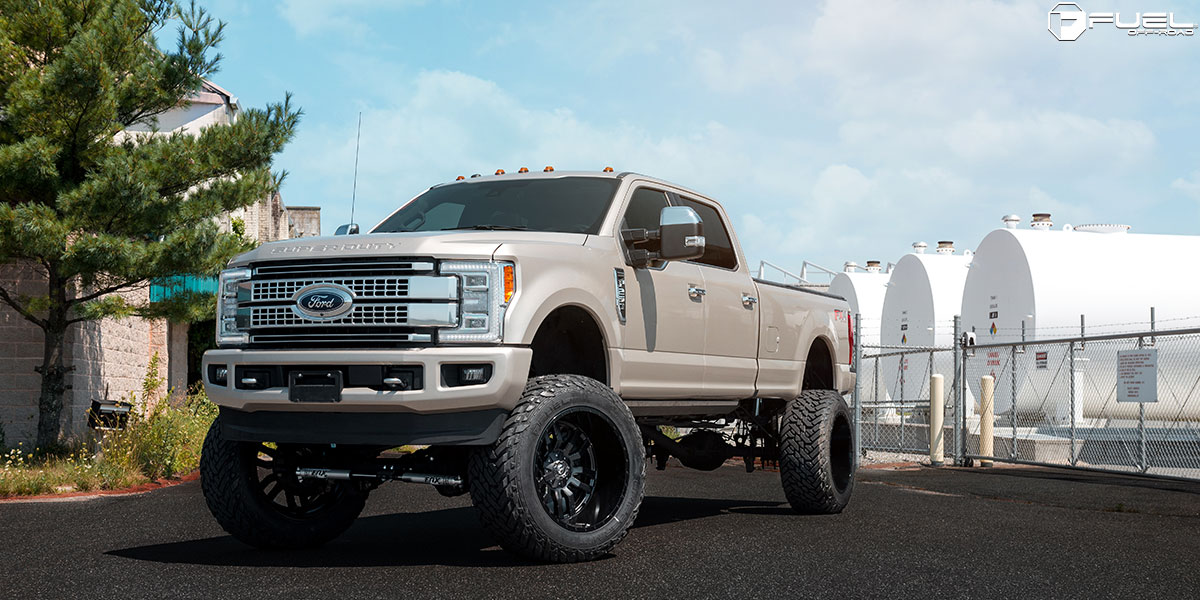 Big-time style.
If you're looking to get some serious work done, then the F-250 is where you'll start to look. These mighty Super Duty trucks are built to haul, pull, tow, and more on or off the road. This beast of a machine, however, is looking to turn heads with its Fuel Wheels and lift kit.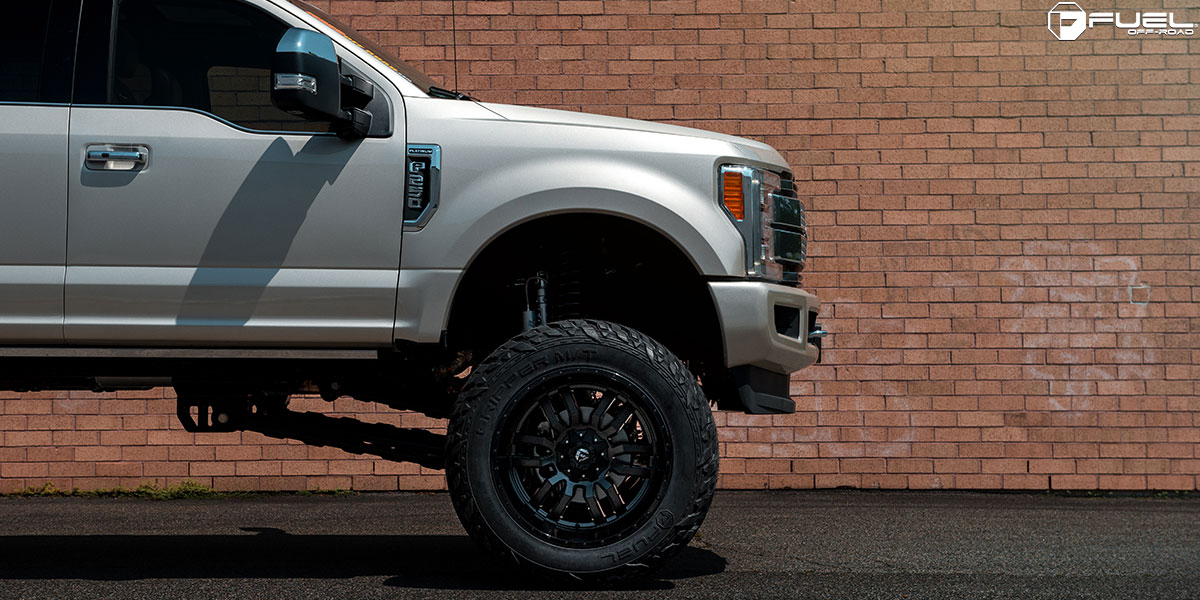 This beast of a machine comes standard with a massive 6.2-liter BOSS V-8 engine. The SOHC produces 385 horsepower at 5,750 RPM and a meaty 430 lb-ft. of torque at 3,800 RPM for the new Fuel Wheels to eat up. That's more than enough for work and also quite a bit to show off as well.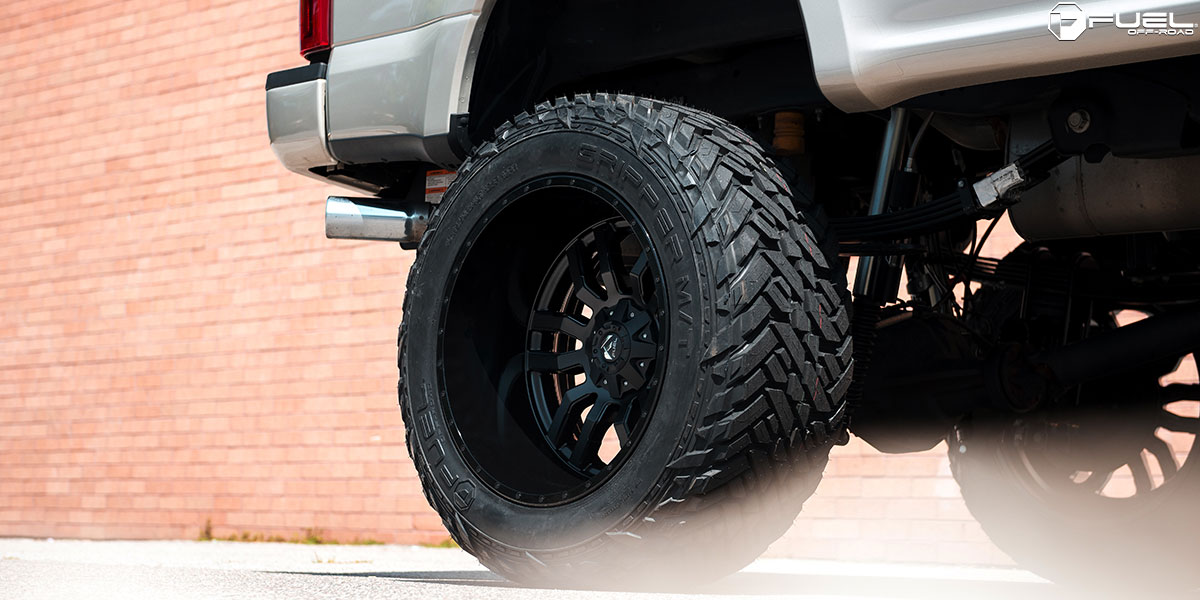 This Ford F-250 Super Duty is all about making a statement while driving. While it's more than capable of taking on some pretty serious jobs, it's about the looks here. The entire chassis was raised up a few inches to make room for the new Fuel Wheels that sit beneath and also create an imposing look.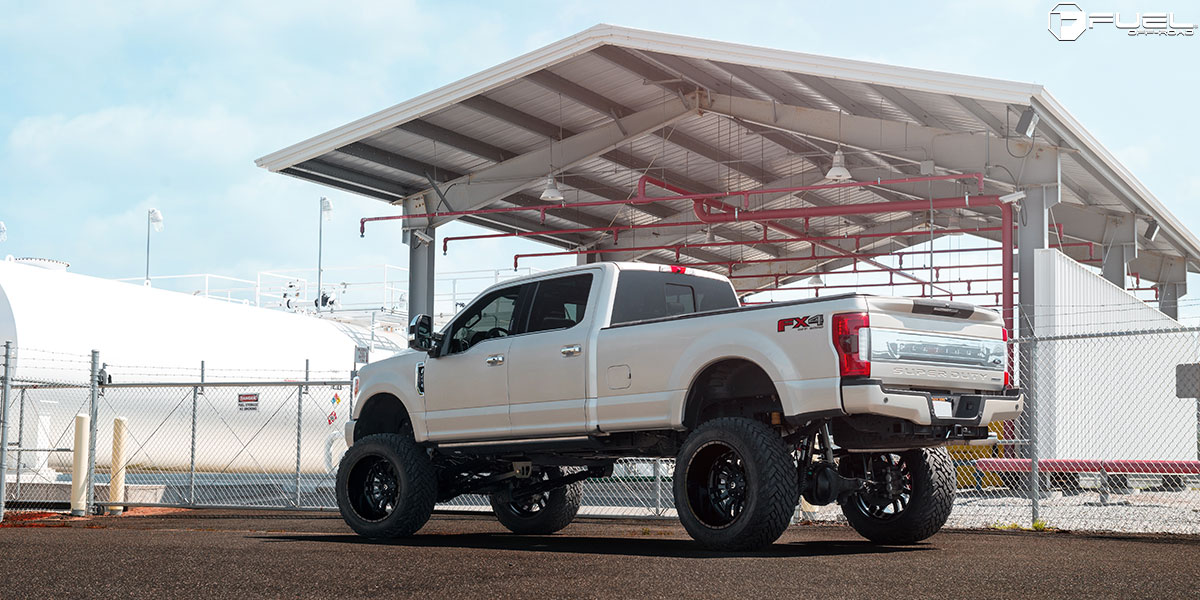 Those new Fuel Wheels help complete the new look and create a dominating presence for the full size, heavy duty pickup truck. The new Fuel Sledge – D596 rims have a deep lip and multi piece construction which makes them just right for the massive size of this F-250. Here, the new Fuel Sledge – D596 rims were installed with a dark Matte Black finish that provides some serious contrast to the factory body color.
Fitment Specifications:
Vehicle: Ford F-250 Super Duty
Wheels: Fuel Sledge – D596
Wheel Finish: Matte Black
Source: Fuel