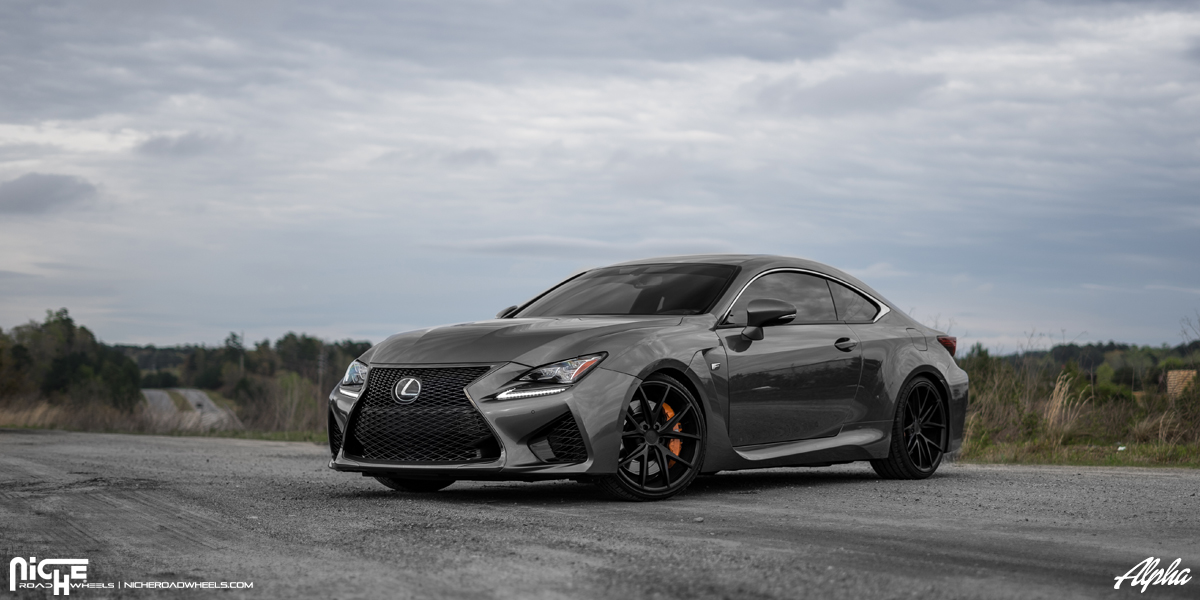 A V-8 with some serious style.
Coming into this decade, Toyota wanted to inject more passion, emotion, and desire into their vehicles and make them fun for drivers again. They've been able to achieve that with some of their cars and not with others. The Lexus RC and RC F, however, have all sorts of fun and style, especially with a new set of Niche rims.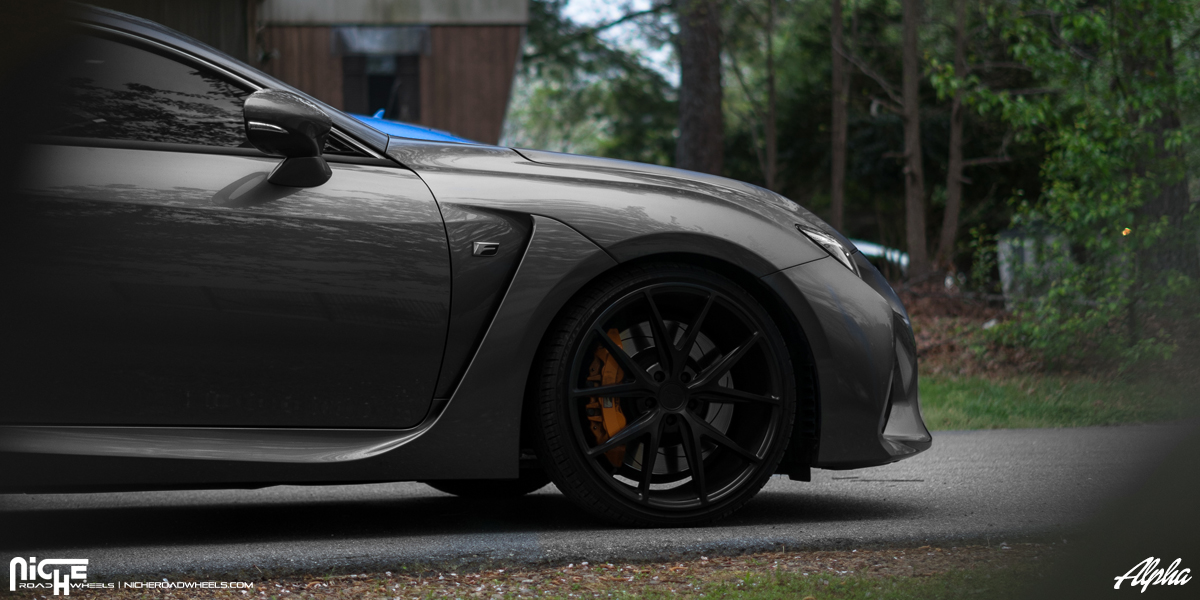 This Lexus RC F is a unique individual on the road. There's not much that's similar to it in terms of design, making it easily stand out. Under the hood, there's a 5.0-liter V-8 engine mated to an eight speed transmission. This combines to send a total of 467 horsepower and 389 lb-ft. of torque to the rear Niche rims.
There's also a host of new technology that improves performance with the Lexus RC F. A torque vectoring differential at the rear helps to improve traction and handling around corners while an independent coil spring suspension and more helps to sharped up dynamics. They also pair very well with the new custom Niche rims.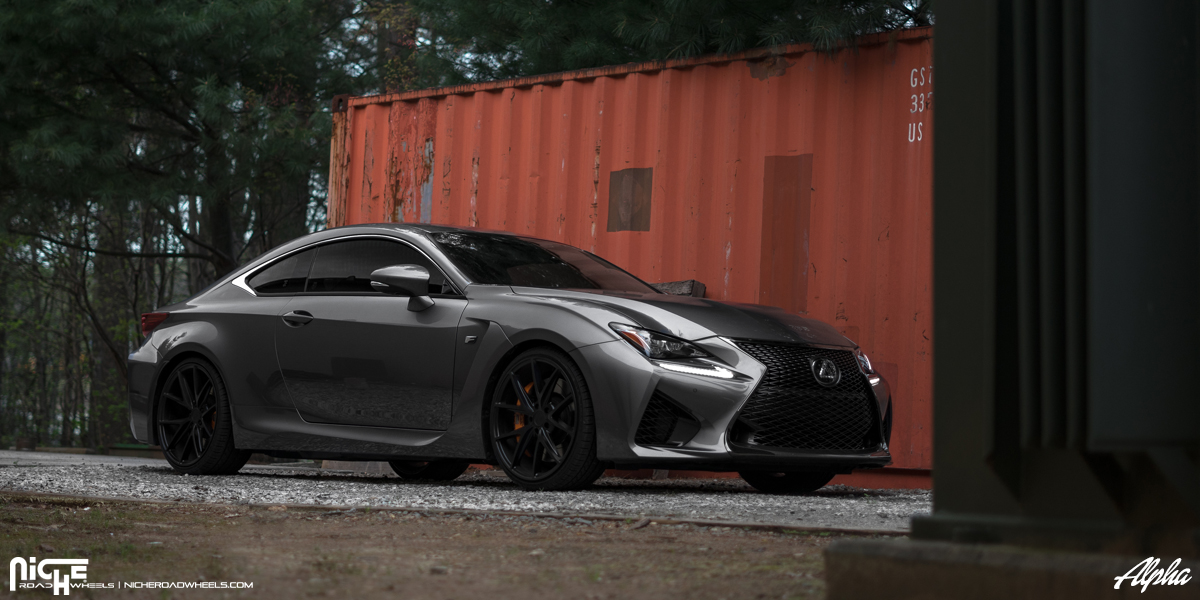 This Lexus RC F has been outfitted with a new set of Niche Misano – M117 wheels. The unique design of the spokes and the concave face works well with the curvaceous body lines of the sporty coupe. The new Niche Misano – M117 wheels wear a Satin Black finish that provides just the right amount of contrast to draw attention. Up front, the new Niche rims were installed in a 20 x 8.5 setup with the rear coming in at a wider 20 x 10.0 fitment.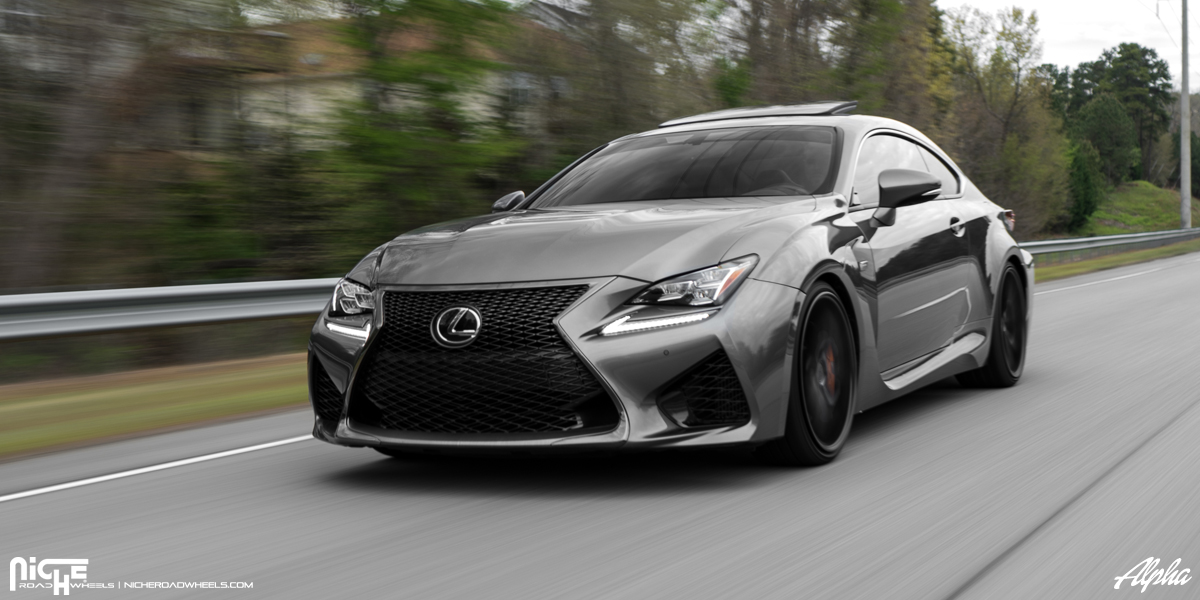 If you're looking to stand out among the crowd and have a bit of power, then this Lexus RC F with Niche Misano – M117 wheels is right up your alley.
Fitment Specifications:
Vehicle: Lexus RC F
Wheels: Niche Misano – M117
Wheel Finish: Satin black
Front Wheels: 20 x 8.5
Rear Wheels: 20 x 10.0
Source: Niche Road Wheels
Credit: @ALPHAALEN / @JUICE8VII