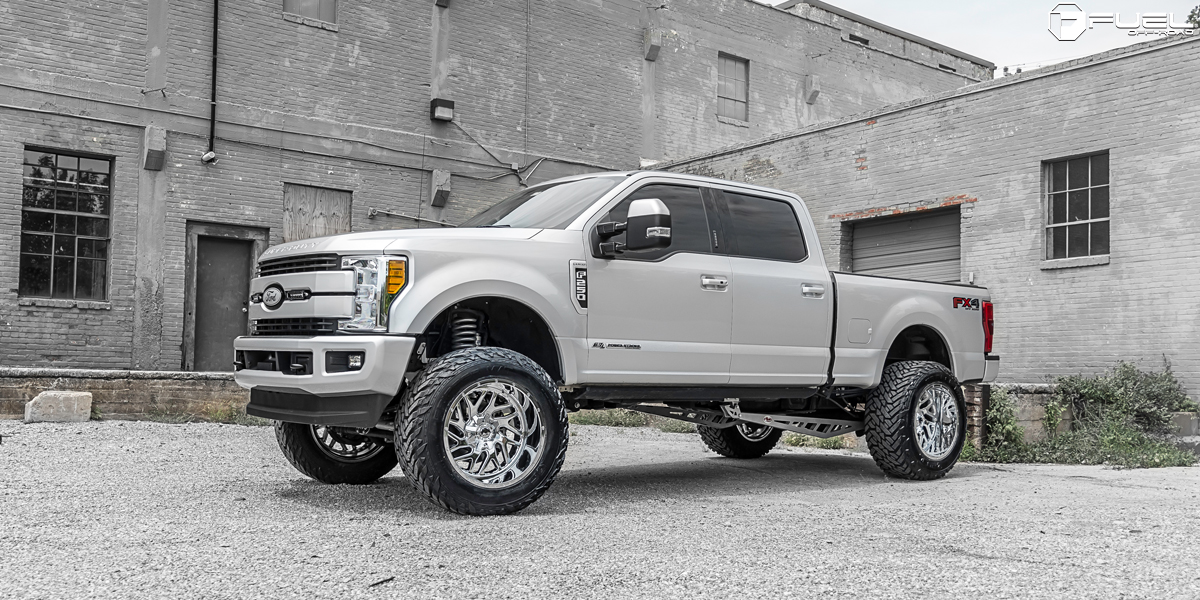 Don't want to get these too dirty.
Work trucks may have been designed to get tough jobs done and transport, but they can also be customized to look good as well. Just take this Ford F-250 Super Duty, for example. The Silver heacy duty pickup sports a new suspension and Fuel Wheels, making it more imposing and commanding on the road.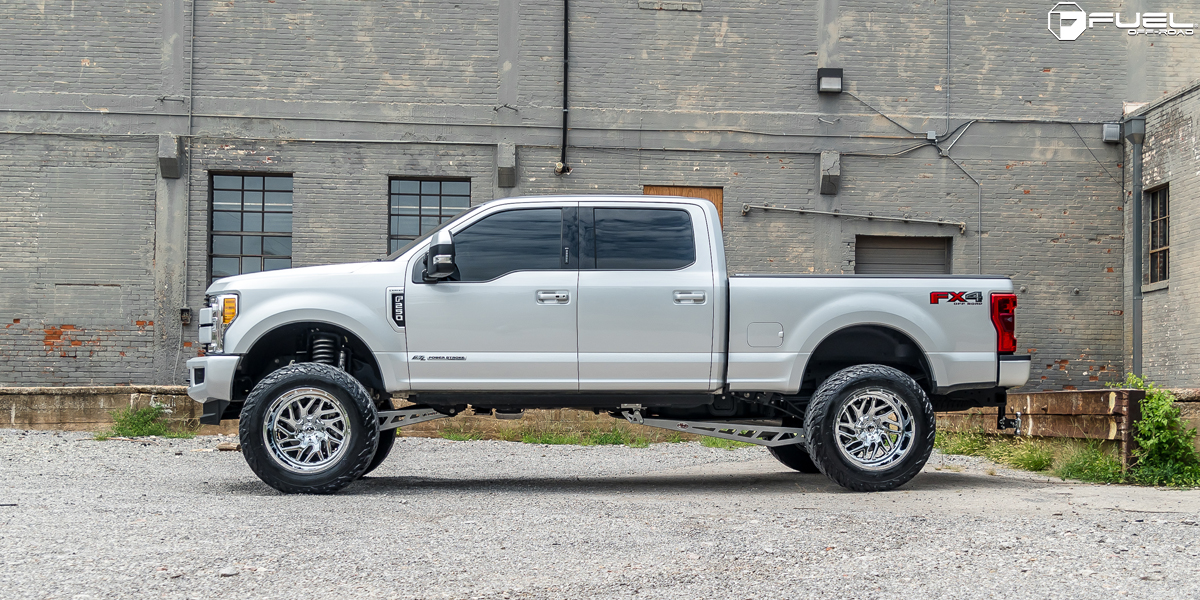 This Ford F-250 has a bit more of an intimidating look thanks to a few new modifications. Under the aluminum sheetmetal sits a new suspension lift kit that raises the body a couple extra inches to give the new Fuel Wheels a bit more breathing room beneath the fenders.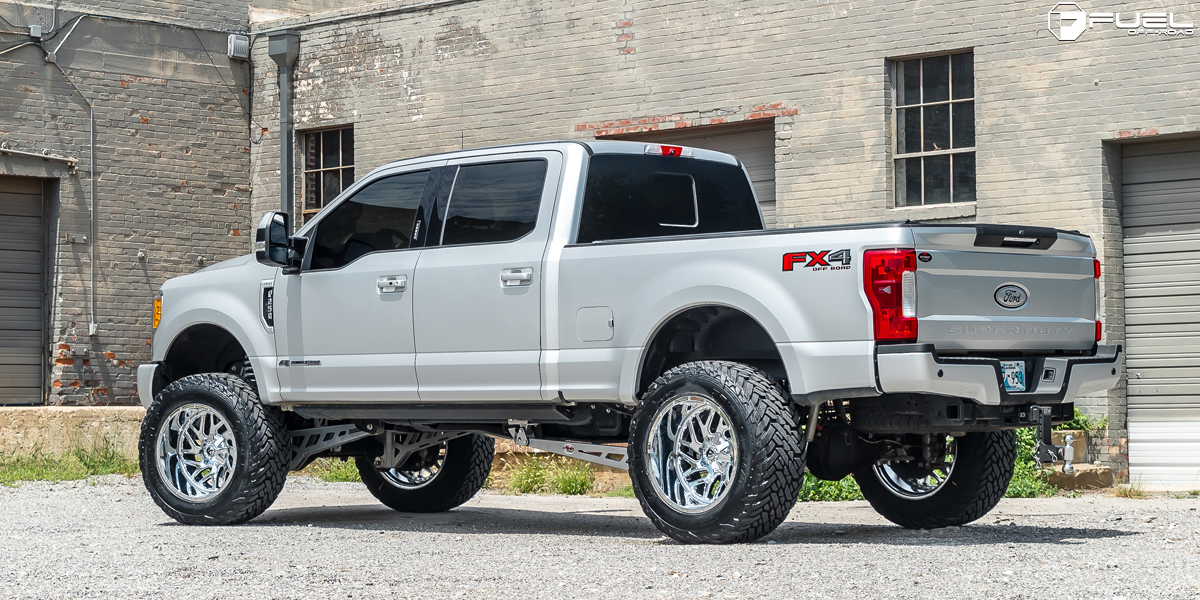 There's also a ton of muscle hiding under the hood. Here, a large 6.7-liter PowerStroke turbodiesel V-8 sits proudly, just waiting to move some metal. This beast of an oil burner generates 440 horsepower at 2,800 RPM and 925 lb-ft. of torque at just 1,600 RPM for the new Fuel Wheels to just eat up.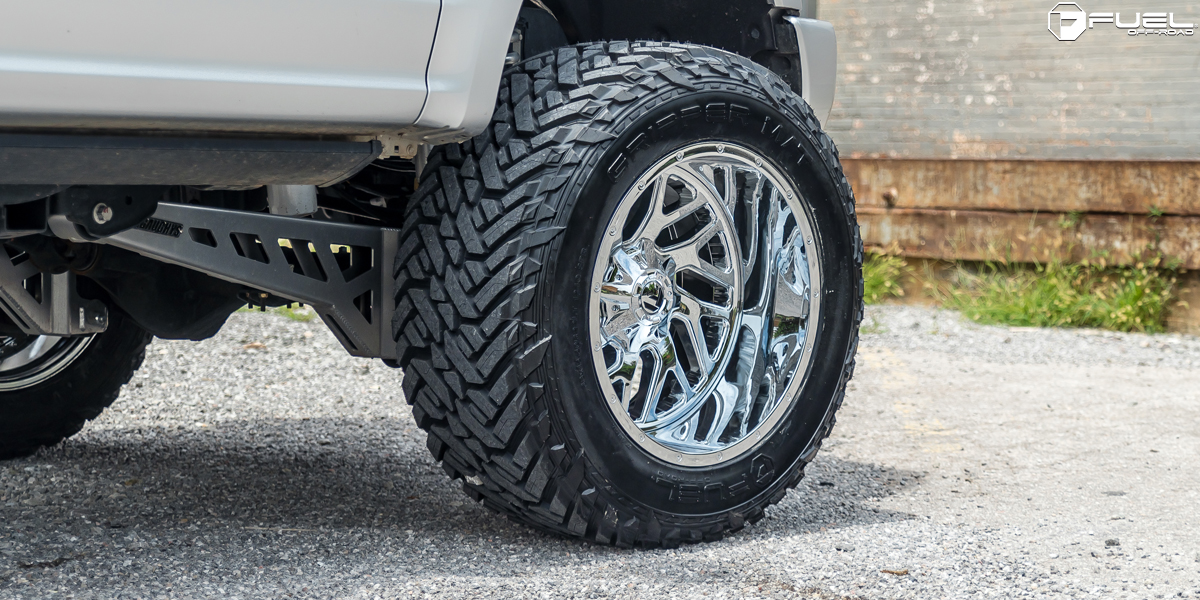 The impressive look of this Ford F-250 Super Duty is completed with the new set of Fuel Triton – D210 rims. These customized Fuel Wheels measure a large 22 inches in diameter and are shod in Fuel Gripper M/T tires for traction on or off the road. The Fuel Triton – D210 rims also sport a vibrant Chrome finish that stands out against the factory body color.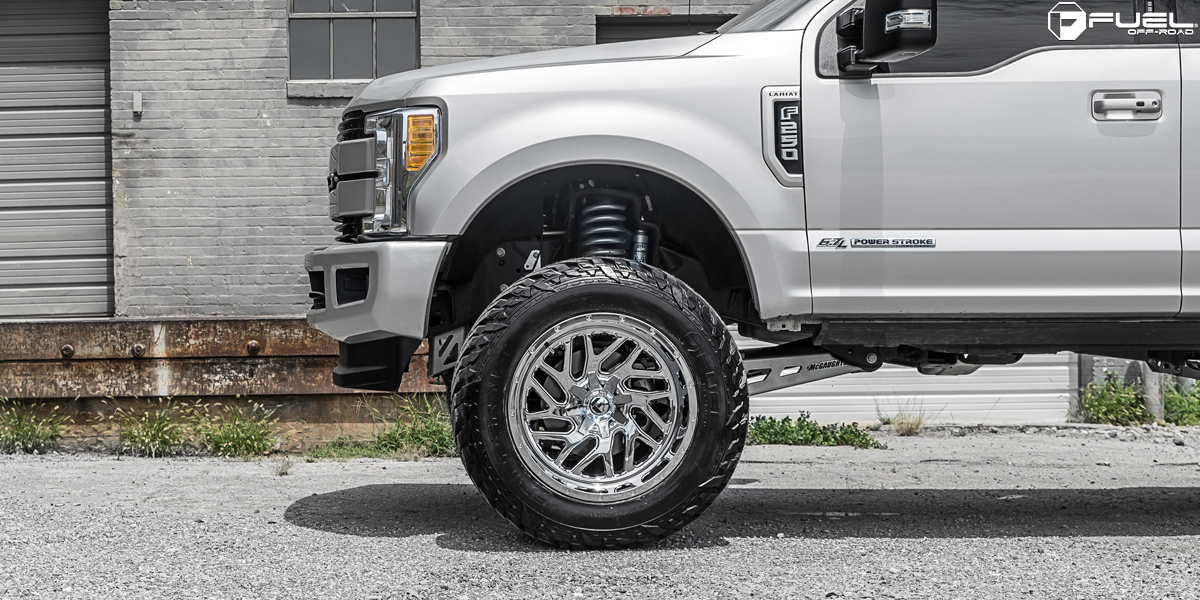 It might not be a huge list of upgrades, but these new Fuel Triton – D210 rims and lift kit make a world of difference on this Ford F-250.
Fitment Specifications:
Vehicle: Ford F-250 Super Duty
Wheels: Fuel Triton – D210
Wheel Finish: Chrome
Wheel Diameter: 22 inches
Tires: Fuel Gripper M/T
Source: Fuel