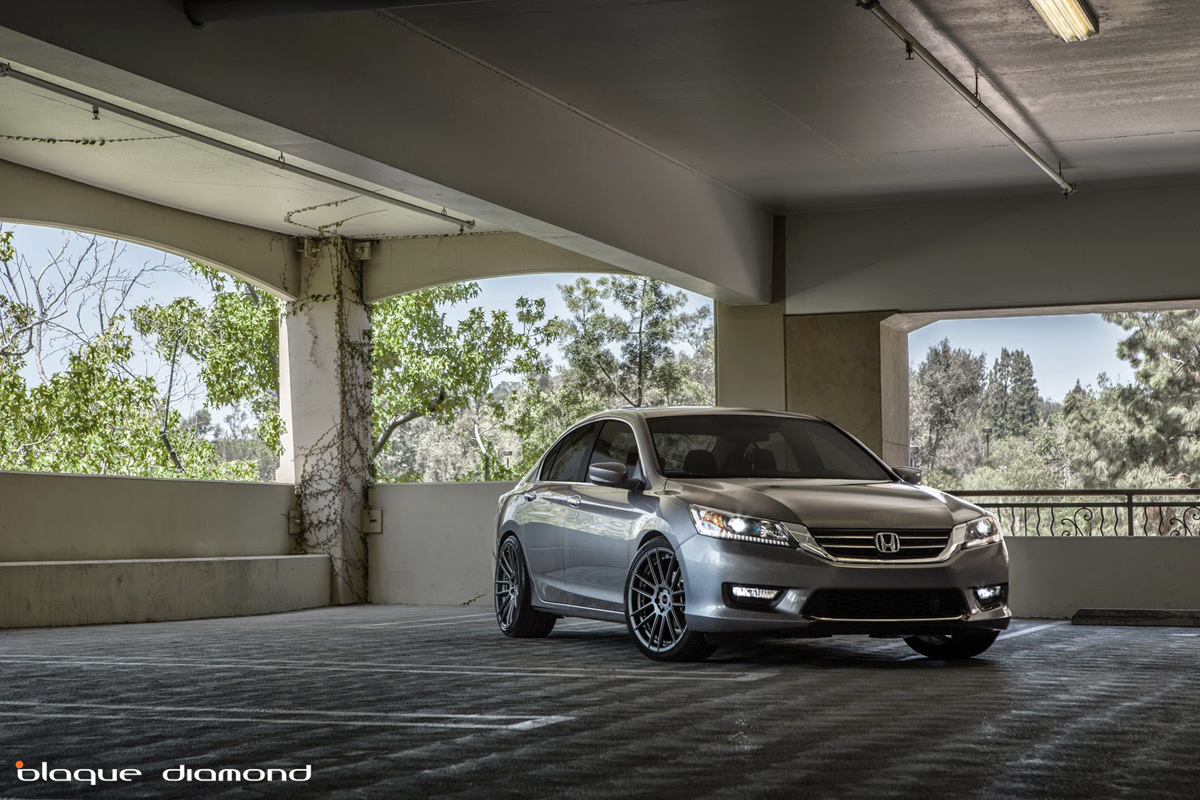 Putting some sport in the sedan.
The Honda Accord Sport is quite possibly the perfect sedan for those looking for a quality, reliable four-door with a few extra goodies to enjoy. It may not be the flagship of the lineup but it has everything you need to have fun and look good without a hefty price tag. While it may have everything, a new set of Blaque Diamond wheels makes it even better with its more athletic look and lightweight construction.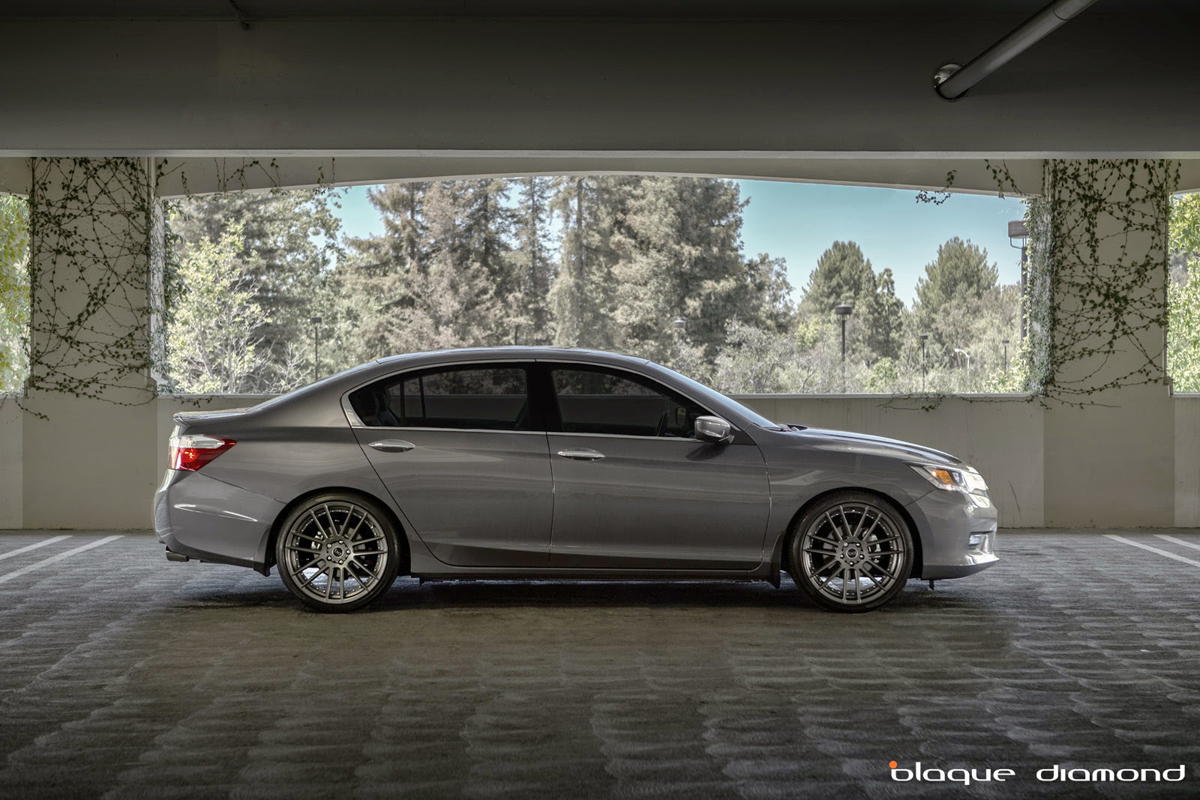 The 2.4-liter, naturally-aspirated inline-four cylinder engine sending a total of 189 horsepower and 182 lb-ft. of torque to the front Blaque Diamond wheels won't exactly blow the doors off of others on the road, but it provides just enough pep to have fun without sucking down loads of fuel. A pair of steering-wheel mounted paddle shifters controlling the gears in the CVT gearbox help add to the overall fun factor as well.
But, the most exciting part of this 2014 Honda Accord Sport is easily the new set of Blaque Diamond wheels. "I needed a set of rims that would complement the car. I chose the BD-4 staggered, 20-inch rims and they make all the difference in performance and look wise. People are always turning their head at the wheels," said Brian, the owner of the Accord, "Which is exactly what I was aiming for."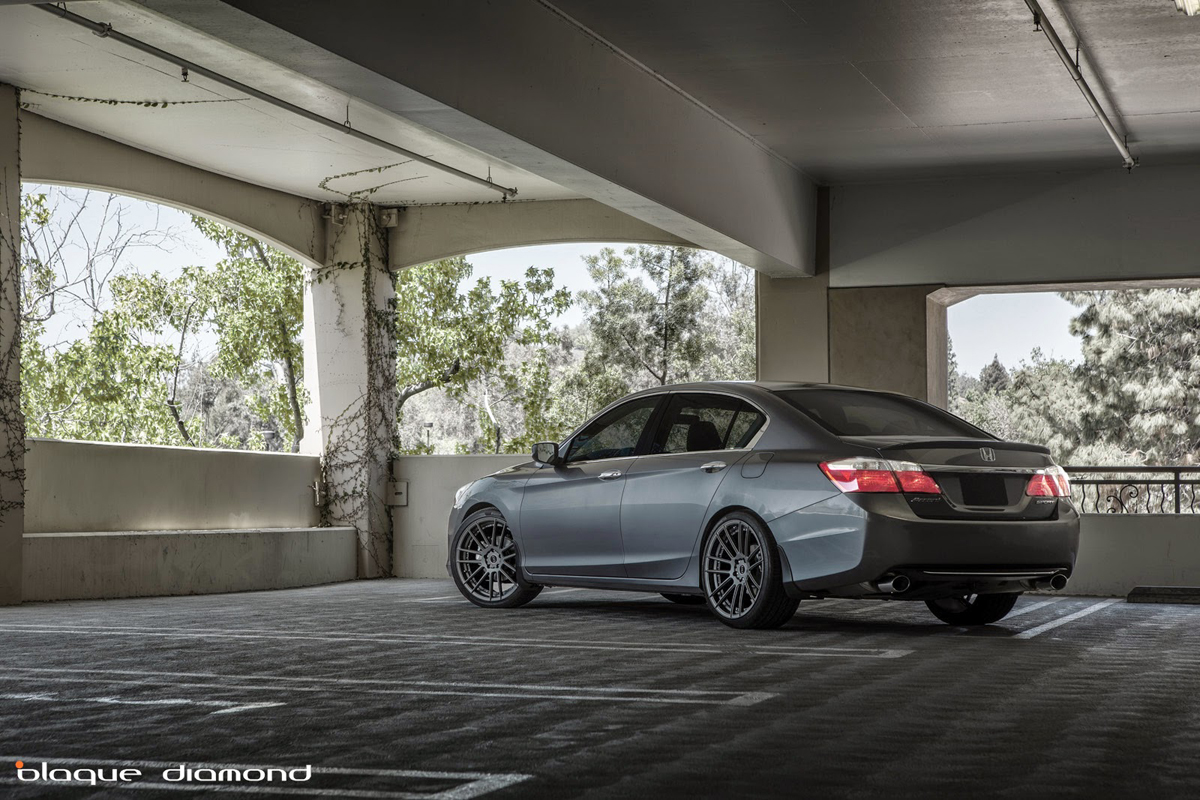 The 2014 Honda Accord Sport was given a fresh set of Blaque Diamond DB-4 wheels due to their performance-oriented appearance and the fact that they complement the factory styling of the sedan. Each one of the Blaque Diamond wheels was given a graphite finish to match the paint color of the Accord. The concave, one-piece lightweight wheels were installed in a staggered 20-inch setup with the fronts boasting an 8.5-inch width with the rears coming in with 10.0-inches for a stunning fitment.
The Honda Accord Sport may not be the most athletic head-turner out there, but with a set of Blaque Diamond BD-4 wheels, it's certainly more of an attention-getter.
Fitment Specifications:
Vehicle: 2014 Honda Accord Sport
Wheels: Blaque Diamond BD-4 one-piece, concave
Wheel Finish: Graphite
Front Wheels: 20 x 8.5
Rear Wheels: 20 x 10.0