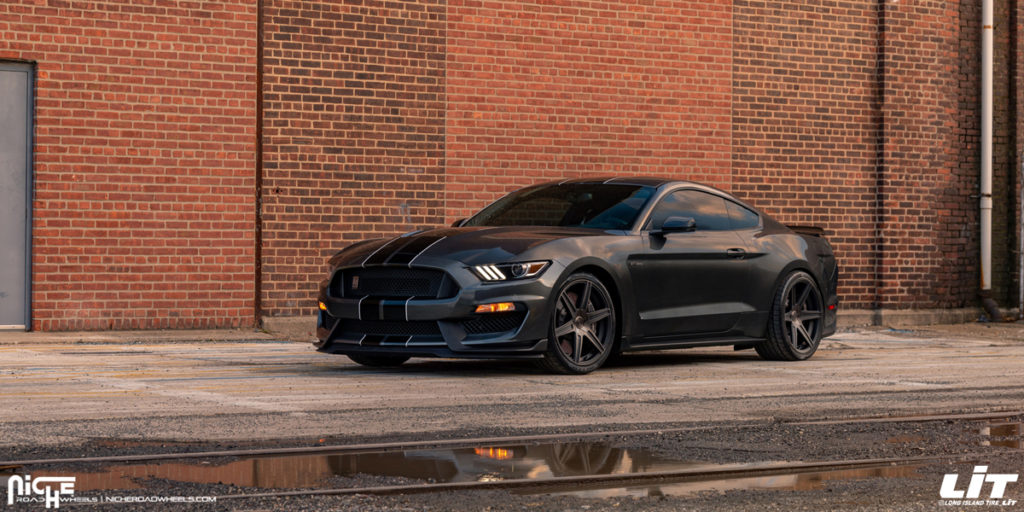 Time to shred some rubber!
There's the Ford Mustang and then there's the Mustang Shelby GT350. It's a track-focused, tire-shredding machine of pure American muscle and performance. It is more than capable of throwing down with the likes of exotics and super cars around the world along with the Corvette Z06. Not only is it built to go fast, but it turns heads with its hardcore style too – especially with new Niche wheels.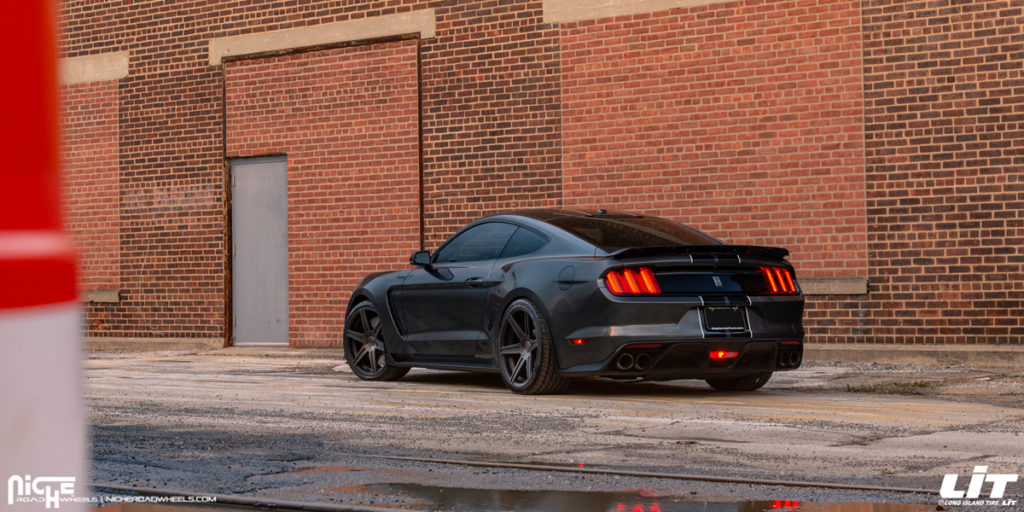 There's a lot to like about with the new Ford Mustang Shelby GT350, but let's be honest: the best part is the engine. Here, Ford engineering stuck a 5.2-liter flat-plane crank V-8 engine known as the Voodoo that churns out a monstrous 526 bhp at 7,500 RPM and 429 lb-ft. of torque at 4,750 RPM. This is sent through a lightweight Tremec six-speed manual transmission to the rear Niche wheels, sending it to triple-digit speeds in a thundering instant.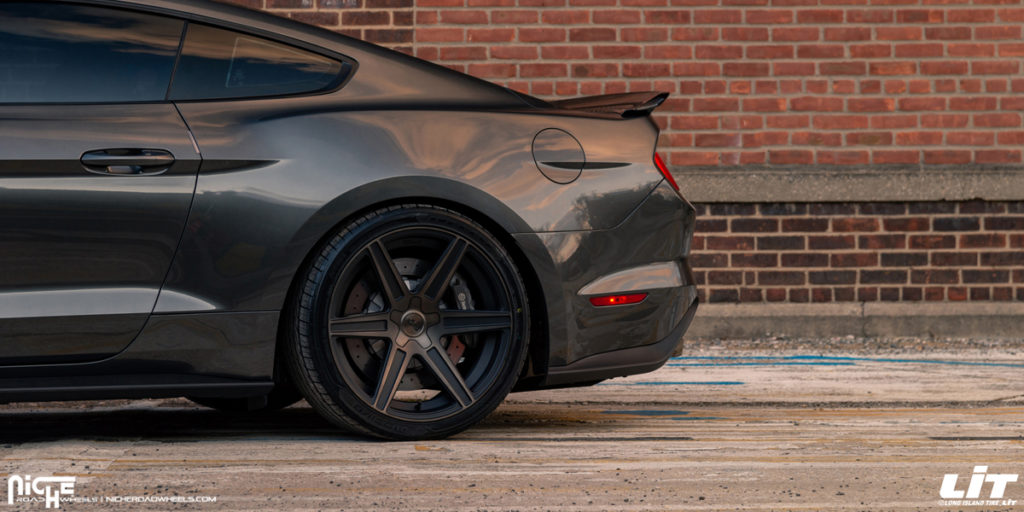 There Ford Mustang Shelby GT350 packs all sorts of go-fast goodies from top to bottom. There's an outboard-mounted MagneRide damping system, independent rear suspension, and double-ball-joint MacPherson strut with stabilizer bar up front to make sure these Niche wheels and tires are always hitting the pavement. Elsewhere, there's more aggressive aerodynamics with a trunklid spoiler, fron spoiler, air outlets to improve cooling, and more.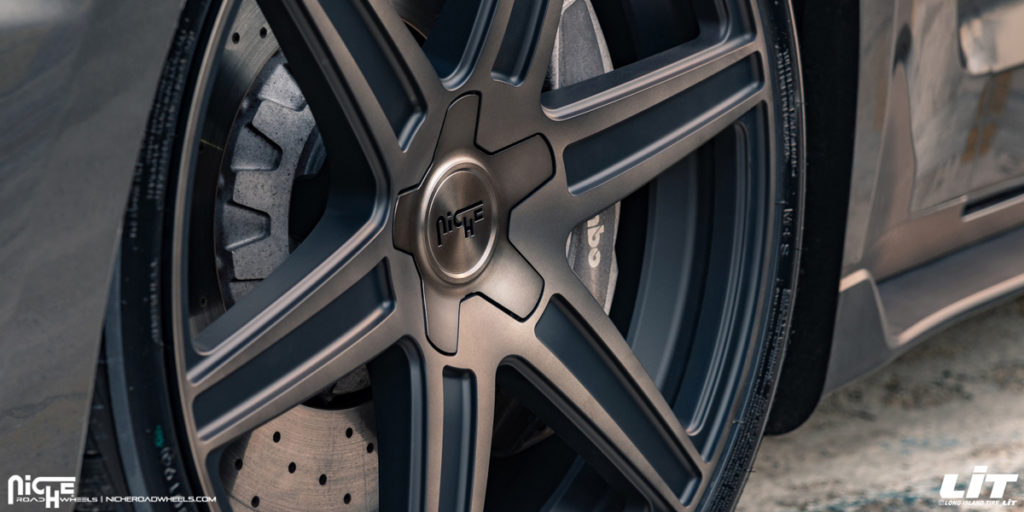 Fitted on this American badass is a new set of Niche Carina – M236 rims. These six-spoke Niche wheels have a progressive concave depth along with chiseled three-dimensional spokes. Up front, the Niche Carina – M236 rims measure 20 x 9.0 while the rear comes in with a larger 20 x 10.5 setup. A smooth Matte Black, Machined, and DDT finish combo works perfect with the factory color scheme.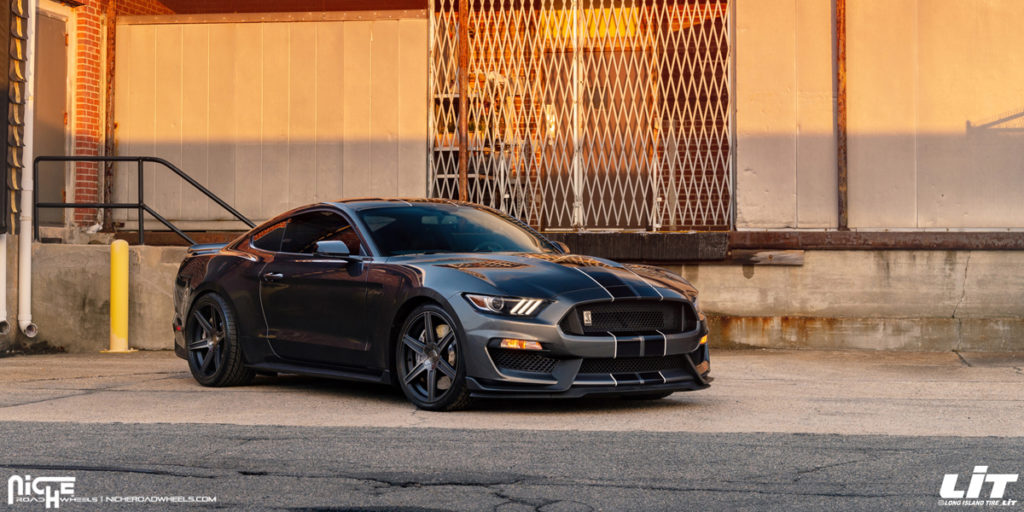 Packing the new set of Niche Carina – M236 wheels and a flat-plane V-8, this Ford Mustang Shelby GT350 is ready to take it home on the track.
Fitment Specifications:
Vehicle: Ford Mustang Shelby GT350
Wheels: Niche Carina – M236
Wheel Finish: Matte Black/Machined/DDT
Front Wheels: 20 x 9.0
Rear Wheels: 20 x 10.5
Source: Niche Road Wheels
Build Credit: Long Island Tire