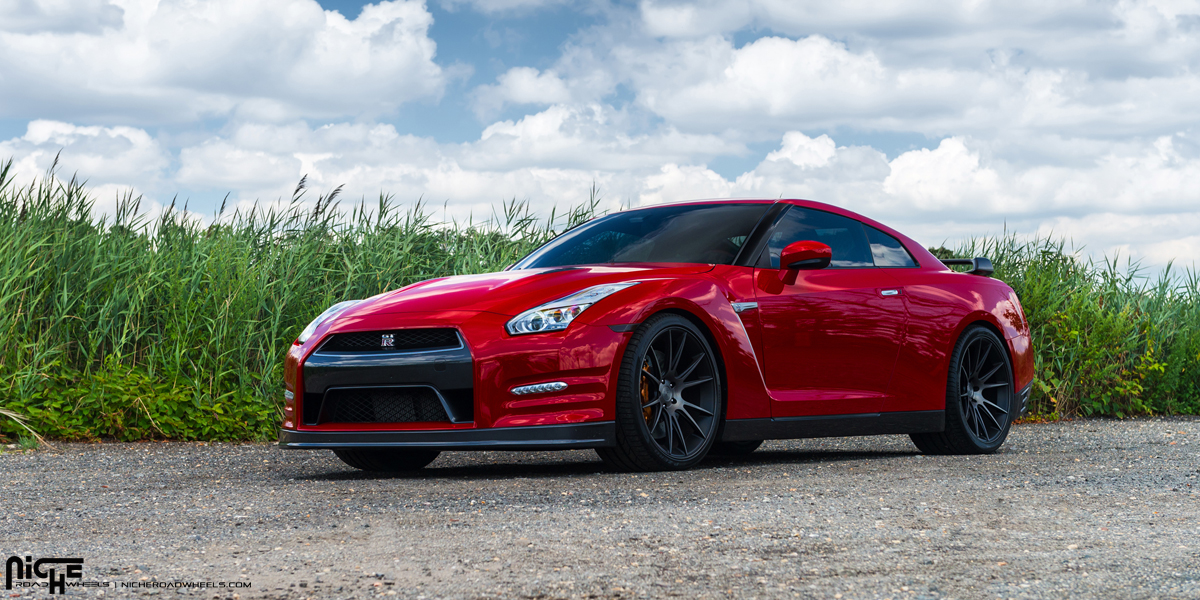 …and it's ready to show them off!
The Nissan GT-R is the stuff of legend thanks to its heritage and its performance on the track. Despite not having the same amount of power as higher-priced exotics, the Japanese super car is more than able to go faster and set better lap times. Although it's at the end of its production run today, it still is an eye-catcher, especially this one wearing a custom set of Niche Wheels.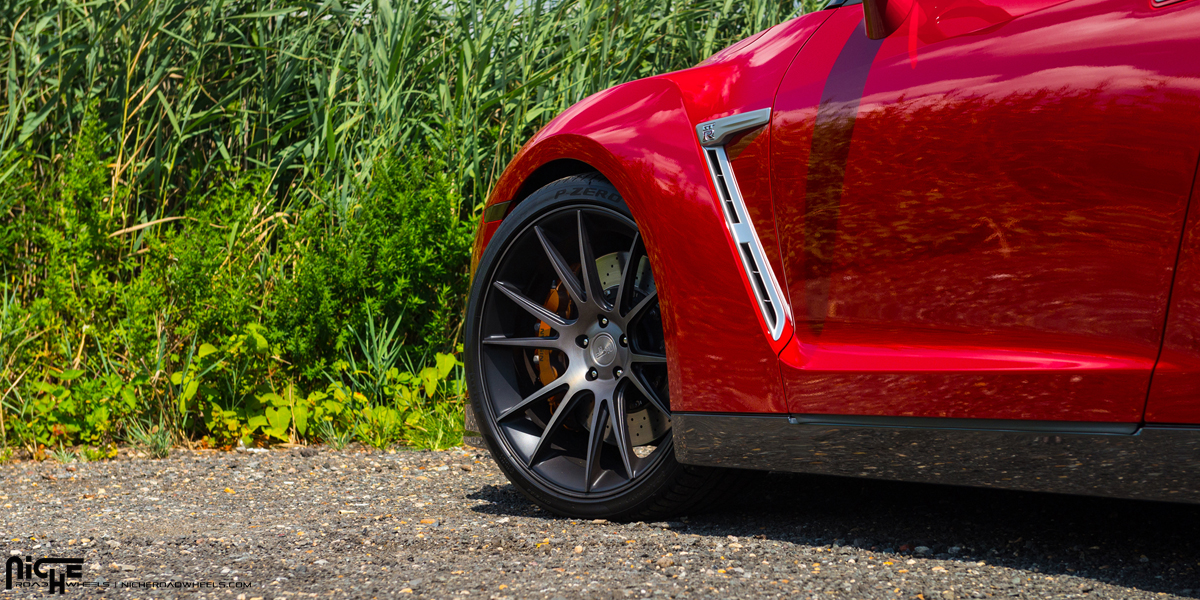 At the heart of the Nissan GT-R (R35) is a 3.8-liter VR38DETT twin-turbocharged V-6 engine. This bad boy has been tuned and engineered to create a fat band of power that drivers everywhere love to take advantage of on the pavement. Here, a total of 545 horsepower at 6,400 RPM and 463 lb-ft. of torque is generated between 3,200 and 5,800 RPM for all four Niche Wheels to put to the ground. That leads to some absolutely blistering acceleration.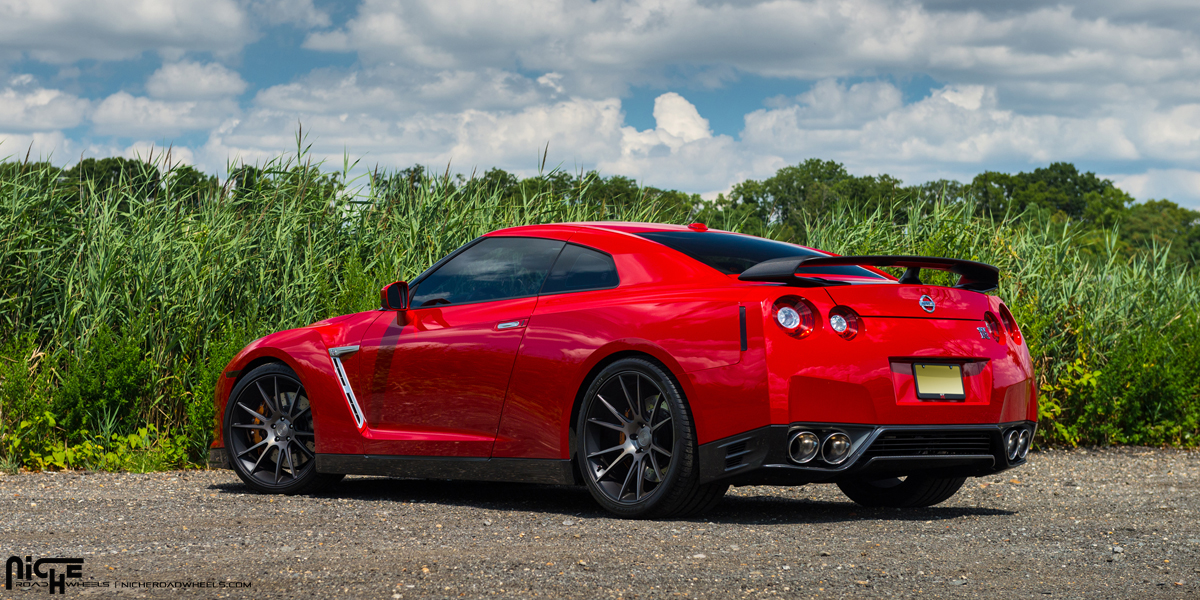 This shimmering Red Nissan GT-R gets even better. Not only does it have all the performance you could ask for, but it also benefits from a new set of Eibach Performance springs. This lowers the ride height and allows the new Niche Wheels to sit flush beneath the fenders. The springs also sharpen up handling even more, making them functional for drivers.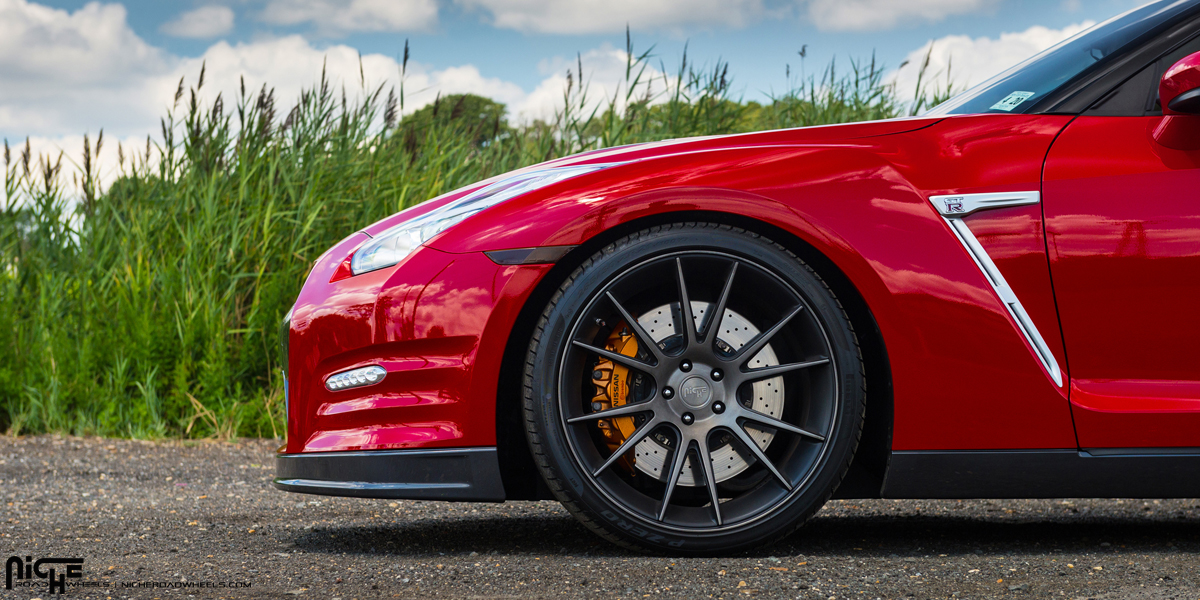 To complete the overall look, this owner chose to install a new set of custom tailored Niche Vicenza rims. The new Niche Wheels feature a 12 split-spoke design with a concave profile and wear a smooth Matte Black finish. Up front the new Niche Vicenzas measure 21 x 10.5 with 285/30/21 Pirelli PZero Nero high performance tires while the rear comes in with a staggered 21 x 12.50 size and 335/25/21 tires.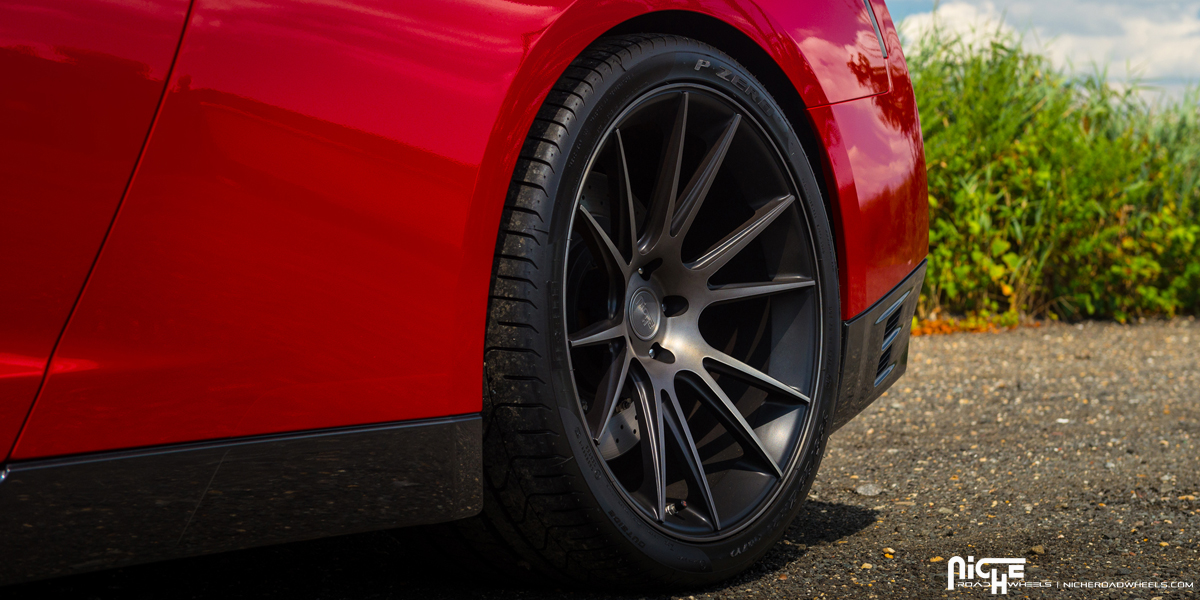 The next generation of Nissan GT-R may be right around the corner, however this R35-gen model is still out there commanding attention with its custom look and new Niche Vicenza rims!
Fitment Specifications:
Vehicle: Nissan GT-R (R35)
Wheels: Niche Vicenza
Wheel Finish: Matte Black
Front Wheels: 21 x 10.5
Rear Wheels: 21 x 12.5
Tires: Pirelli PZero Nero
Front Tires: 285/30/21
Rear Tires: 355/25/21
Suspension: Eibach Performance Springs
Source: Niche Road Wheels
Credit: @sasdesignsny