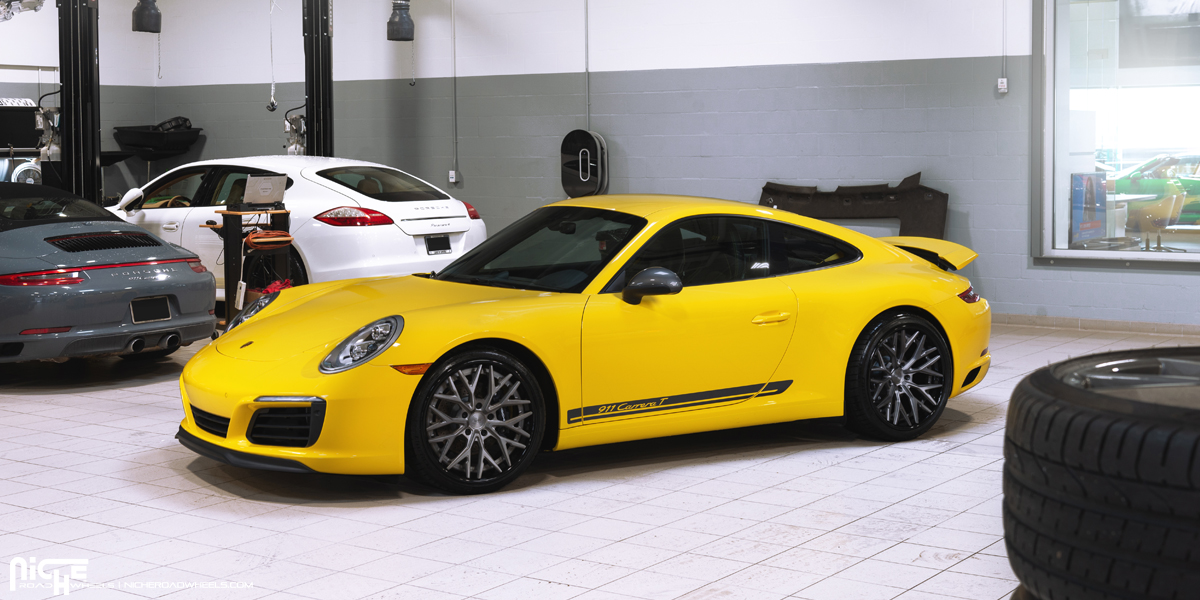 Turbo time!
The 991.2-generation Porsche 911 brought forth some new technology and a refreshed design to the platform before the big 992-generation models were unveiled. Part of the long list of models was the 911 Carrera T – aka the Touring. This was lighter, more focused, and fun. This Racing Yellow 911 Carrera T got even better thanks to a new set of Niche Wheels.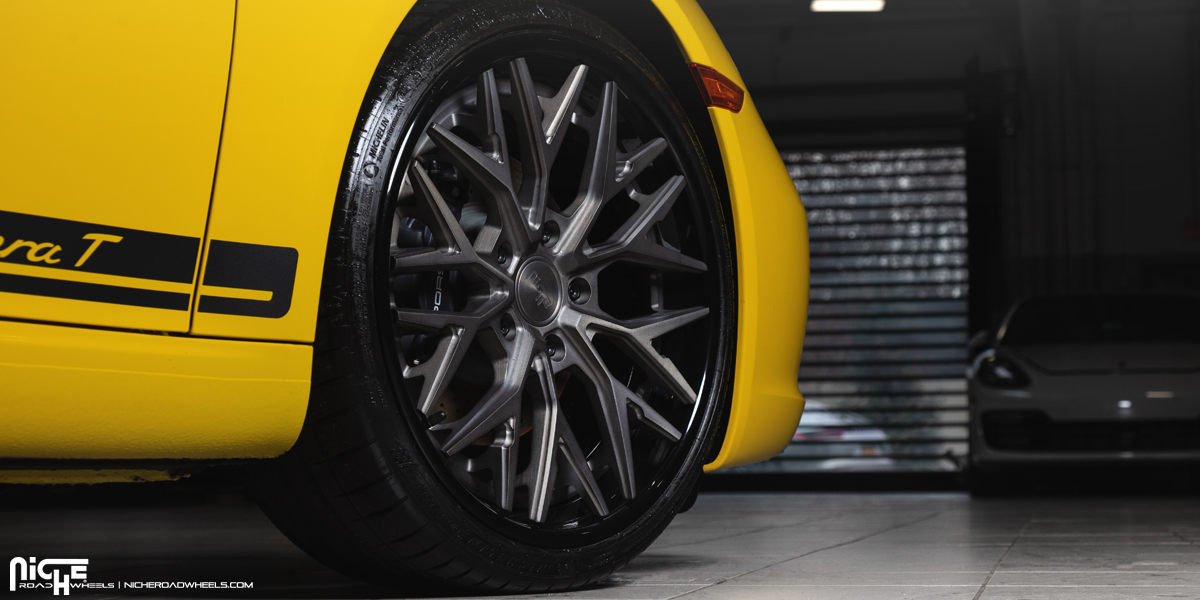 The Porsche 911 Carrera T is better than your average Carrera model in many ways. It's modeled after the original 911 Touring from the 1960s that was lighter and made for driving. Here, there's a twin-turbo flat-six engine that spits out 365 horsepower and 331 lb-ft. of torque. That's sent through a seven-speed manual transmission to the rear Niche Wheels for a spirited 0-60 mph time of just 4.3 seconds. Interior its and soundproofing have been kept to a minimum to shed even more weight for a more focused machine.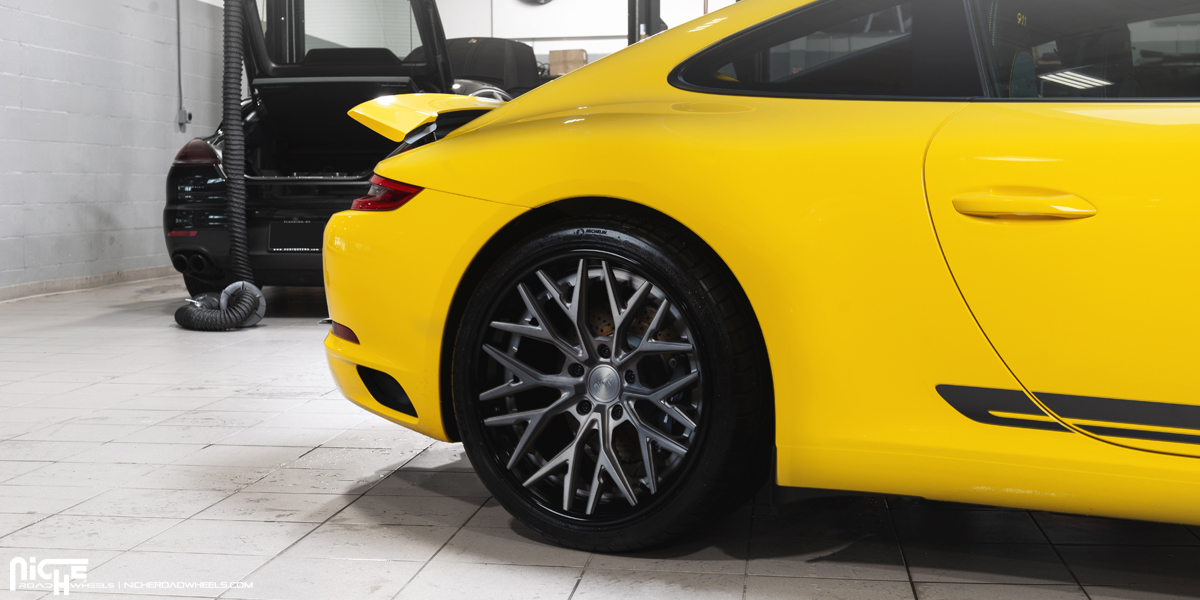 Here, the Racing Yellow Porsche 911 Carrera T stands out from the crowd with ease thanks to some new Black vinyl graphics between the Niche Wheels showcasing the model designation.
For this fitment, the Porsche 911 Carrera T required some rims that could showcase its athletic nature while also turning heads. So, new Niche Verux rims were installed. These new Niche Wheels measure a staggered 20 x 9.0 up front and 20 x 12.0 at the rear. The Verux rims also wear a Brushed DDT face with Gloss Black lips to give some contrast to the Racing Yellow exterior.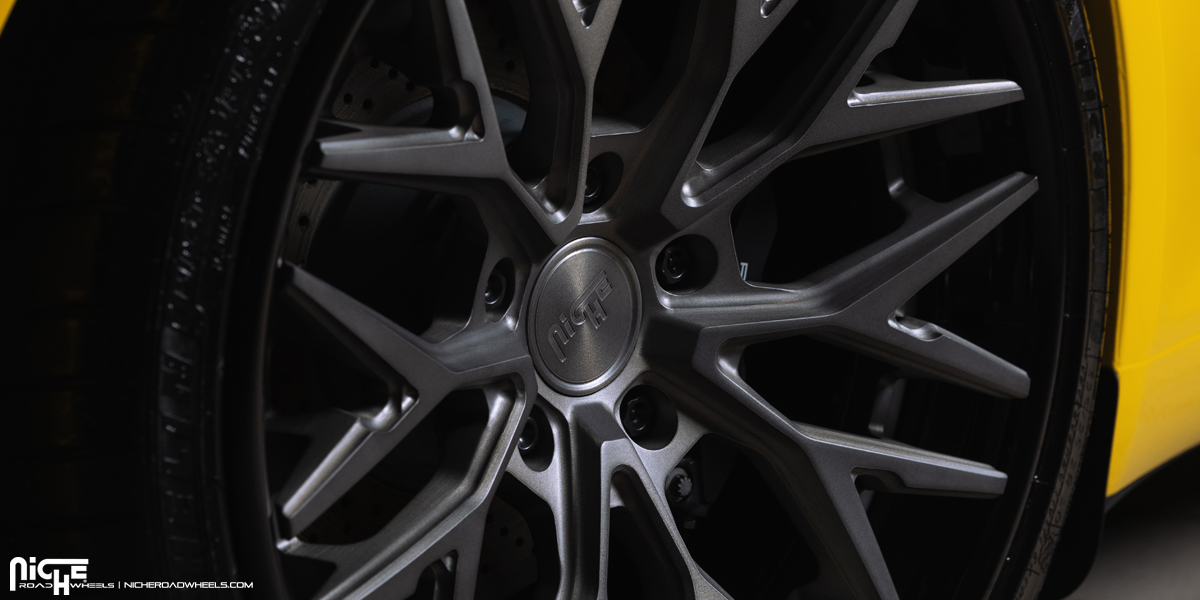 The new Niche Verux wheels give the Porsche 911 Carrera T the perfect look with their complex spoke design and concave face that's made for drivers.
Fitment Specifications:
Vehicle: Porsche 911 Carrera T
Wheels: Niche Verux
Wheel Finish: Brushed DDT face with Gloss Black lip
Front Wheels: 20 x 9.0
Rear Wheels: 20 x 12.0