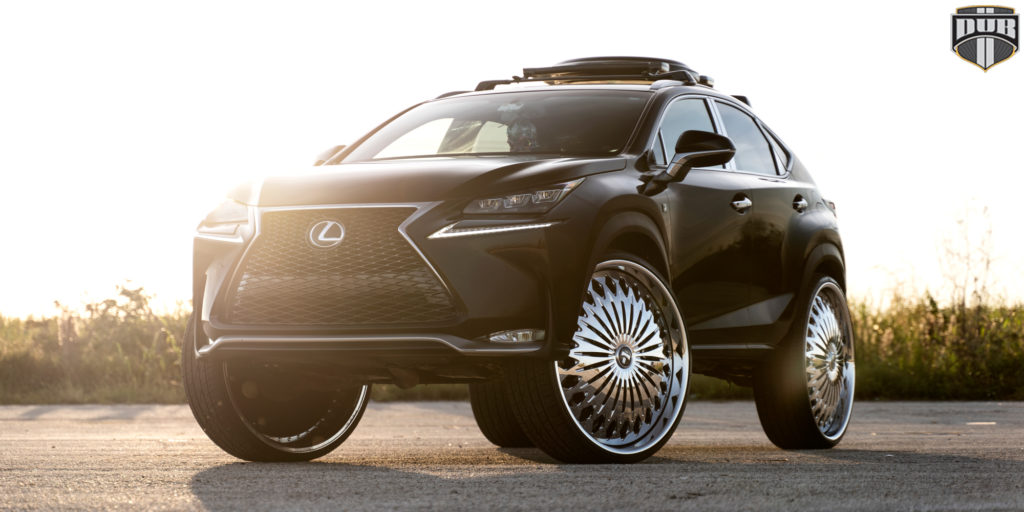 Baller crossover.
The Lexus NX is the brand's entry into the compact luxury crossover game. The 'NX' nameplate stands for 'nimble crossover' although this one isn't small or nimble – it's big and ballin' thanks to a new set of DUB wheels. Armed with the new shoes, this compact luxury crossover is anything but compact.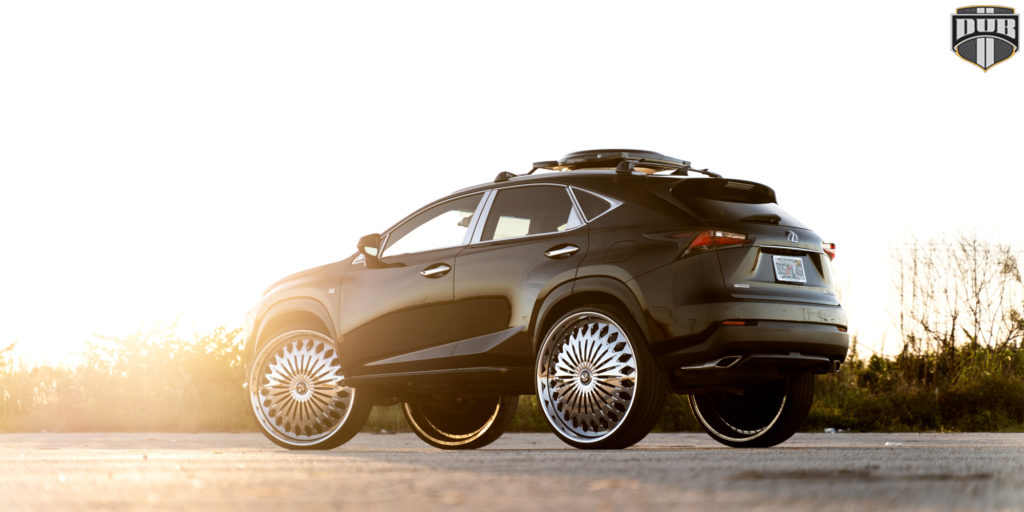 The Lexus NX200t as seen here has undergone a few changes, but the powertrain remains mostly the same. It's nothing groundbreaking in terms of power but the tech is when it comes to fuel efficiency. The 2.0-liter turbocharged inline-four cylinder engine spits out 235 horsepower from 4,800 to 5,600 RPM and 258 lb-ft. of torque from 1,650 to 4,000 RPM and is mated to a six-speed automatic transmission. The motor won't blow your socks off, but it has more than enough muscle to get the job done and drive the beefy DUB wheels.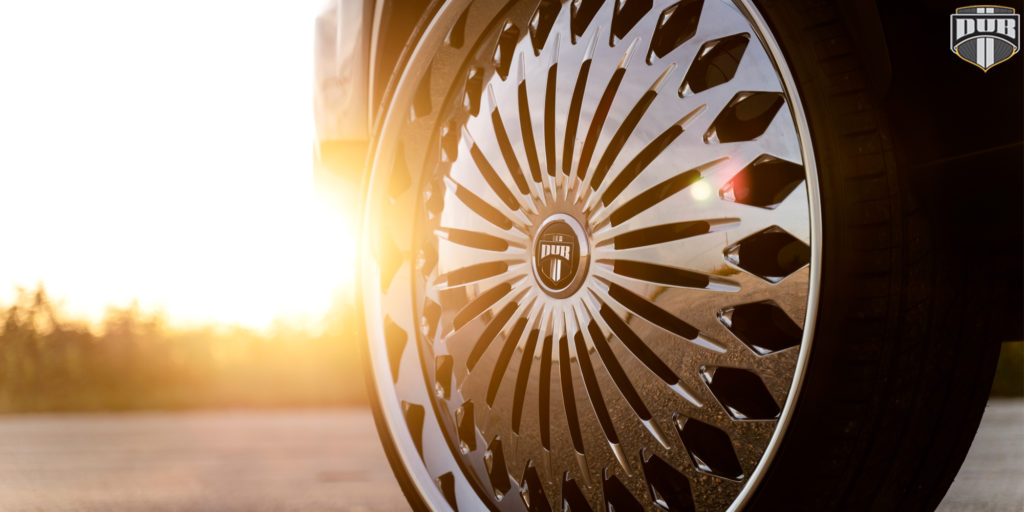 This Lexus NX200t is clearly not your average NX – let alone Lexus vehicle. It's been given a heavily modified suspension to accommodate the new DUB wheels hiding beneath the fenders. Also, there's a bright chrome trim on the windows and a roof rack with luggage carrier above for good measure.
The real star of the show is the new set of DUB Spinners Euphoric – S827 rims. These DUB wheels measure a massive 30 inches in diameter and feature a mesmerizing spoke design with a deep lip for a true eye-catching look. For this fitment, the DUB Spinners Euphoric – S827 rims are finished in a bright all-Chrome finish because it's all about looks here.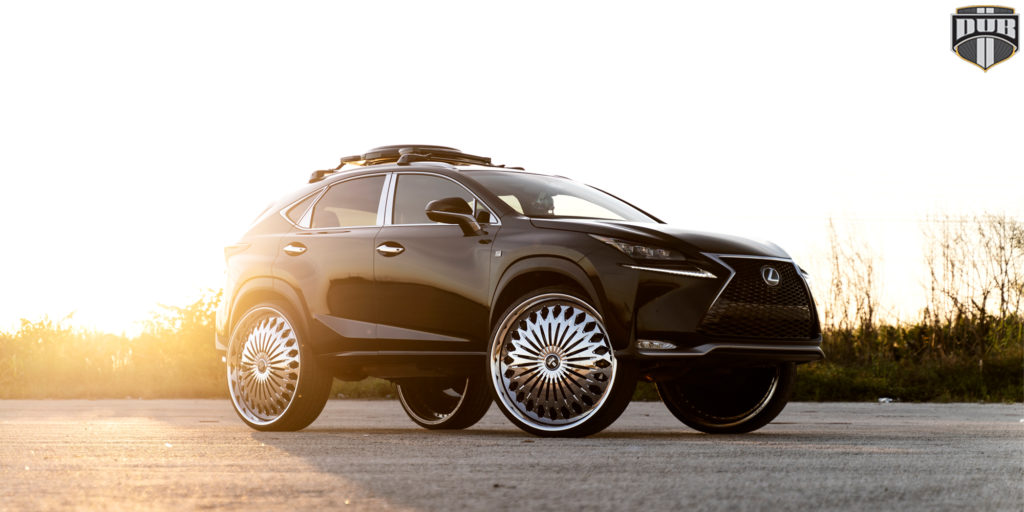 This Lexus NX200t was once a small compact luxury crossover SUV. Now, it's a head-turning luxury machine thanks to a new set of DUB Spinners Euphoric – S827 wheels.
Fitment Specifications:
Vehicle: Lexus NX200t
Wheels: DUB Spinners Euphoric – S827
Wheel Finish: Chrome
Wheel Diameter: 30 inches
Source: DUB