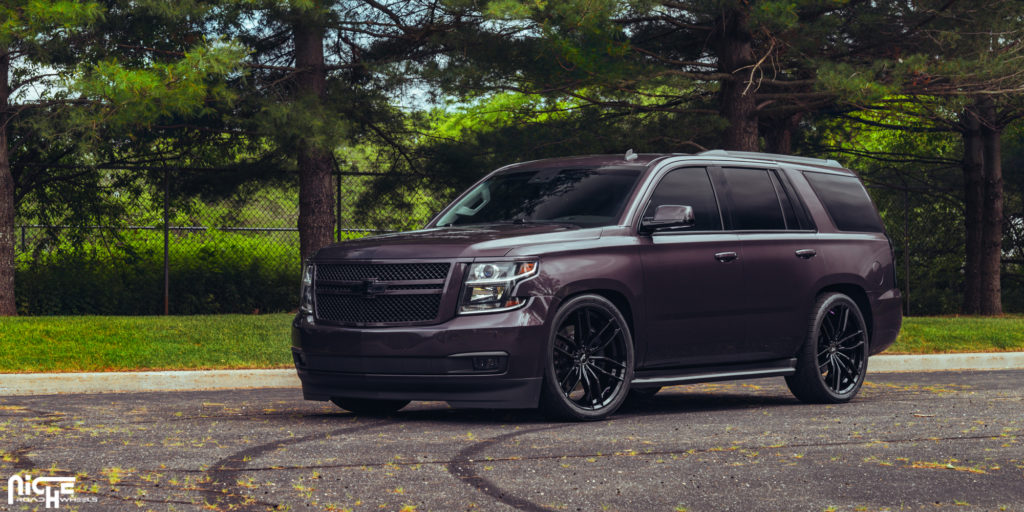 Beefy Ballin'.
The Chevrolet Tahoe is the big, full-size American SUV with all of the capability you could ever ask for in a vehicle. Plus, there's a big, meaty V-8 at its heart, spitting out all sorts of Red, White, and Blue muscle. The Tahoe is made to be big and proud, and this bad boy has a bit of extra fun thrown in with a new look and Niche wheels.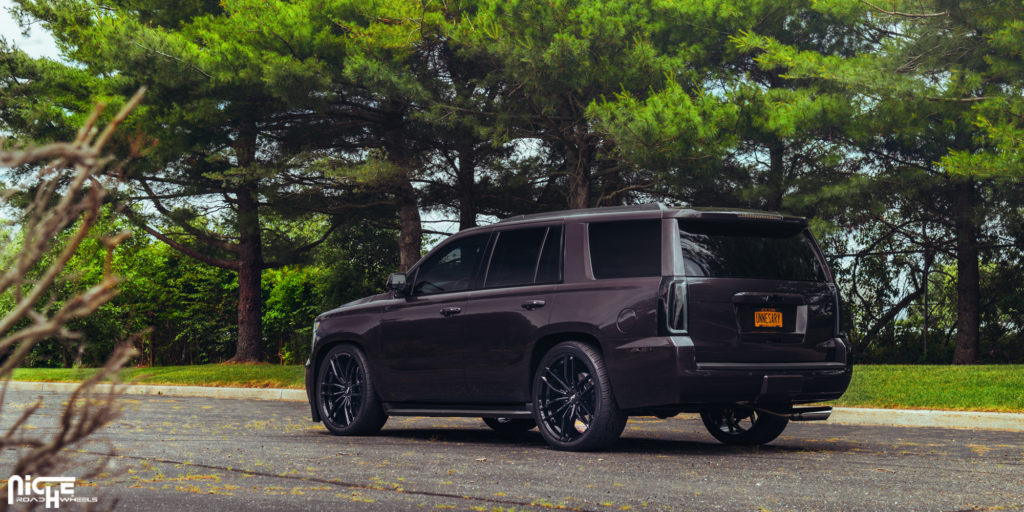 There may be a new-generation of Chevrolet Tahoe hitting the streets, but the fourth-generation model serves up all the goodies you could ask for including a meaty 5.3-liter or 6.2-liter V-8 engine. The latter was available in the RST Performance package models and boasts an impressive 420 horsepower and 460 lb-ft. of torque. The standard 5.3-liter V-8 still comes in with a hefty 355 horsepower and 383 lb-ft. of torque driving either the rear or all four Niche wheels through a six-speed automatic gearbox.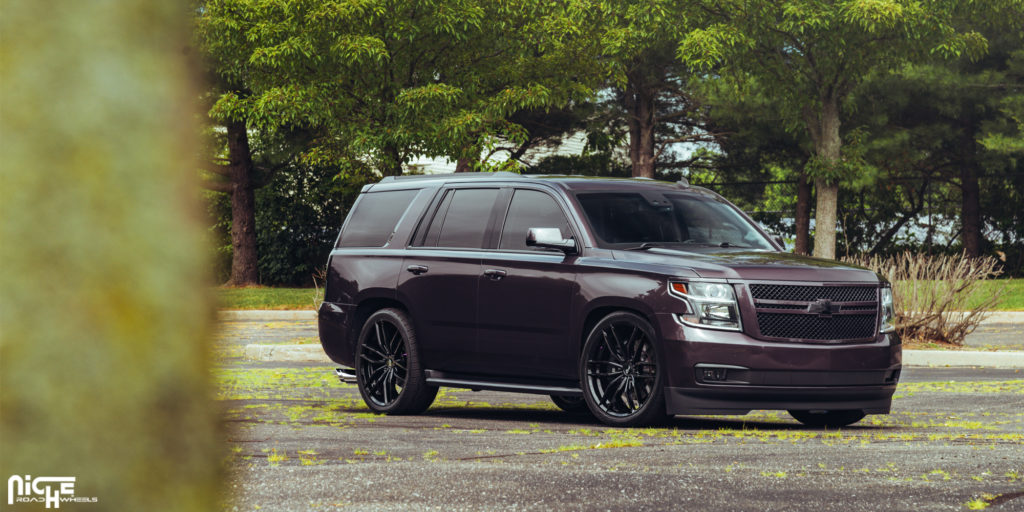 This Chevrolet Tahoe has all that and a bag of chips to go along with all the factory goodies. The entire SUV featured dark-tinted taillights and windows to hide prying eyes while a full vinyl wrap covers the exterior and gives it a darker, exclusive look. A new suspension lowering system helps bring the new Niche wheels closer to the fenders for a more commanding stance while a larger exhaust tip protrudes from the rear bellowing out a lovely V-8 note.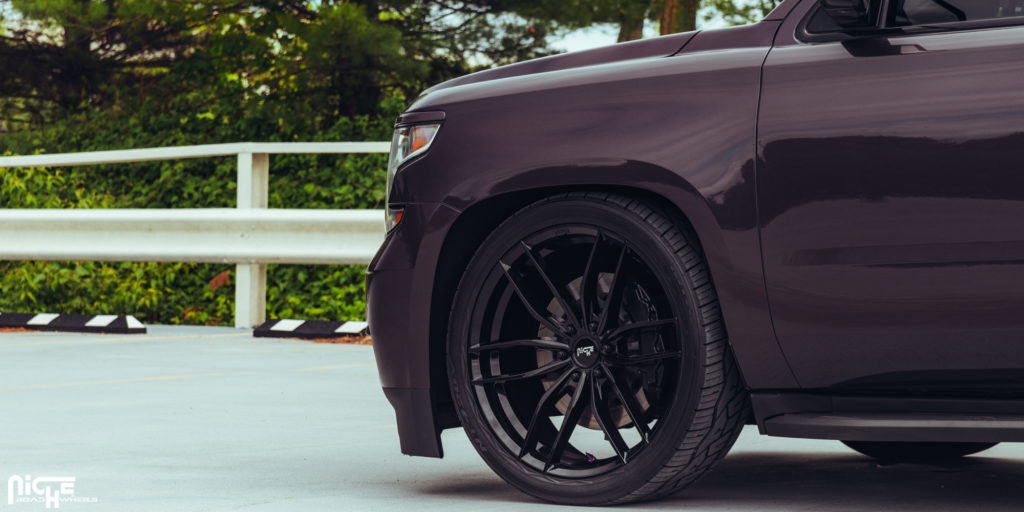 Hitting the pavement is a new set of Niche Vosso – M209 rims. These Niche wheels are specifically from the brand's SUV/Light Truck series that are designed to handle the heavier weight and loads along with offering larger sizing options. These new Niche Vosso – M209 rims feature a six-lug construction and a six split-spoke design. Each wheel also boasts a fresh Gloss Black finish that works perfectly with the new vinyl wrap.
This fourth-generation Chevrolet Tahoe with its lowered stance, new look, and Niche Vosso – M209 SUV wheels is nothing short of a mean American SUV.
Fitment Specifications:
Vehicle: Chevrolet Tahoe
Wheels: Niche Vosso – M209 SUV
Wheel Finish: Gloss Black
Wheel Lugs: Six
Source: Niche Road Wheels