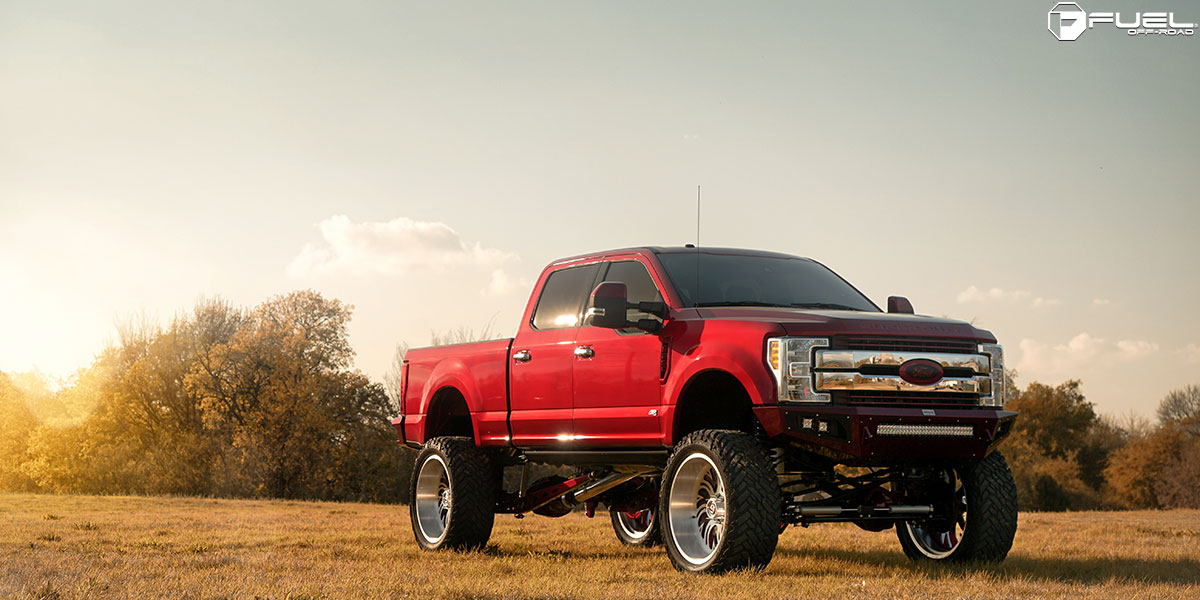 F-250 Monster.
There's a lot to like about the new Ford F-250 Super Duty. It's built to work and made to get the job done, no matter how tough or brutal it may be. While the main focus of this machine is work, that doesn't mean that it can't have fun or look good, and this brand new 2017 model with Fuel Wheels shows us just that.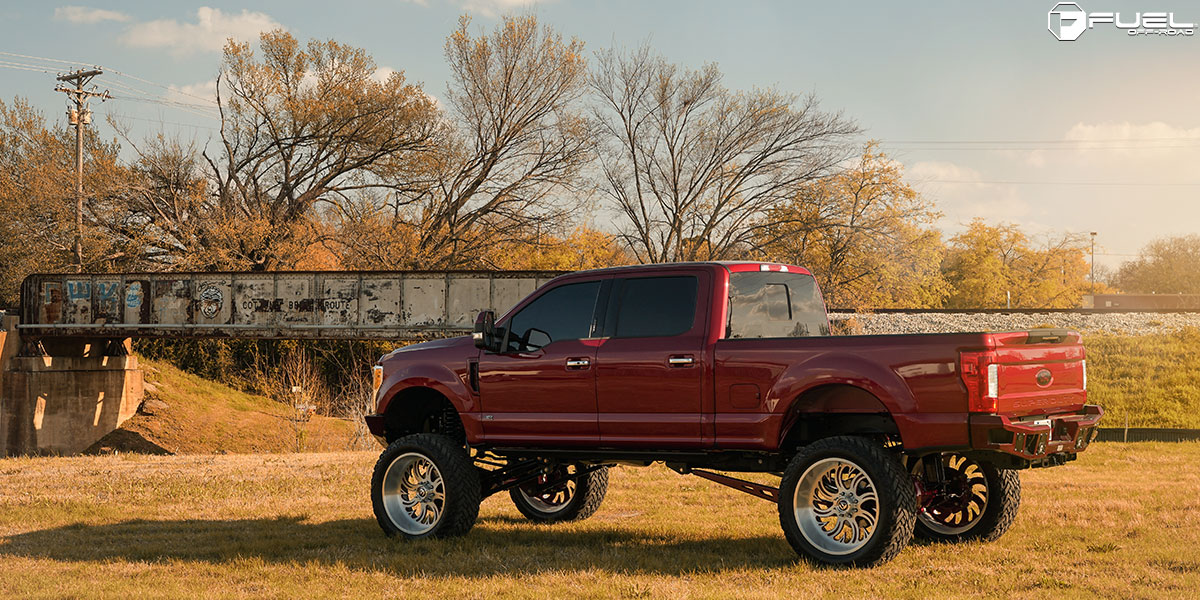 If it's power you like, the Ford F-250 Super Duty has it in gasoline and diesel flavors to satisfy your cravings. The gasoline V-8 engine packs a healthy 385 horsepower at 5,750 RPM and 430 lb-ft. of torque at 3,800 RPM. The 6.7-liter Powerstroke V-8 turbodiesel engine, however, generates 440 horsepower at 2,800 RPM and a staggering 925 lb-ft. of torque at 1,800 RPM for the Fuel Wheels to take advantage of on any kind of terrain.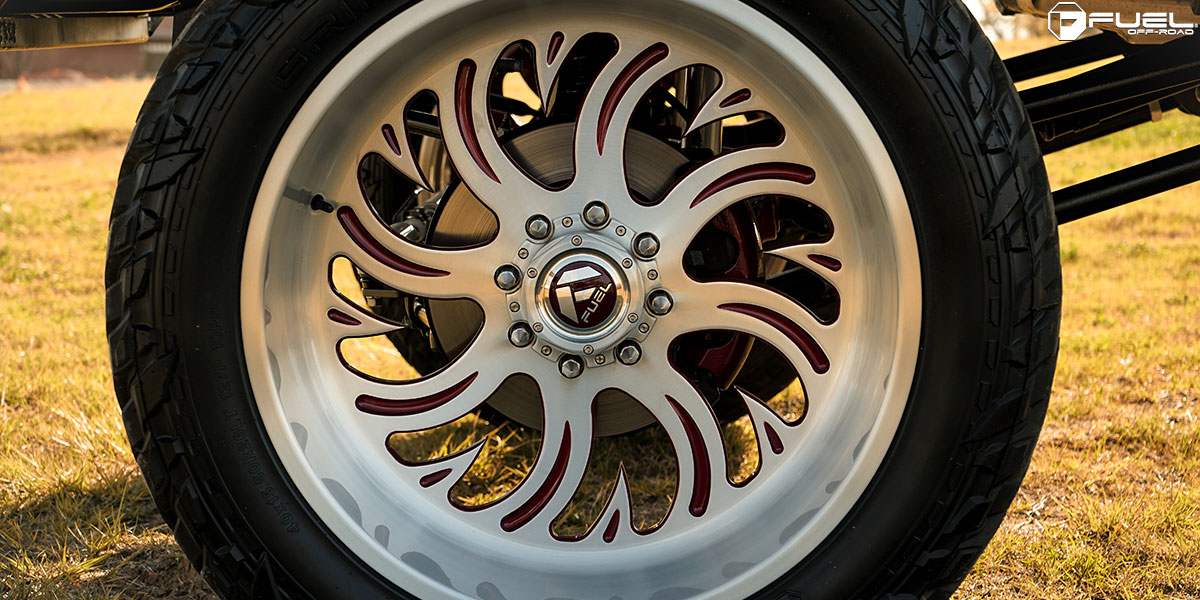 That's more than enough to grab anyone's attention and get almost any job done. This lifted beast, however, is all about those looks, starting with its new Fuel Wheels. Instead of the factory rims, a new set of Fuel FF36 rims were installed with their twisting design and deep lip. Here, the 26-inch rims offer a dramatic, head-turning look that works well with the sheer size of this Ford F-250 Super Duty.
In addition to the new Brushed Gloss Clear Fuel Wheels with color-matched accents, this Ford F-250 Super Duty benefits from a big-time suspension lift and new front and rear bumpers – the former sporting an integrated bright LED light bar.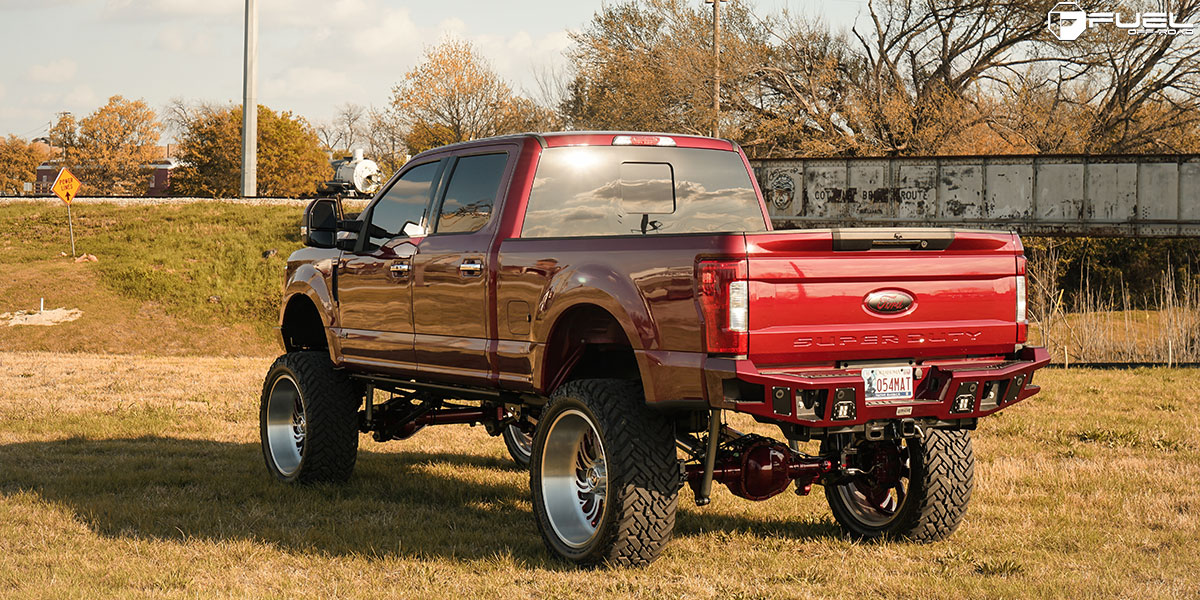 While this beast of an American truck is all about style, there's no doubt that it can handle any kind of job.
Fitment Specifications:
Vehicle: Ford F-250 Super Duty
Wheels: Fuel FF36
Wheel Finish: Brushed Gloss Clear with color-matched accents
Wheel Diameter: 26 inches
Source: Fuel