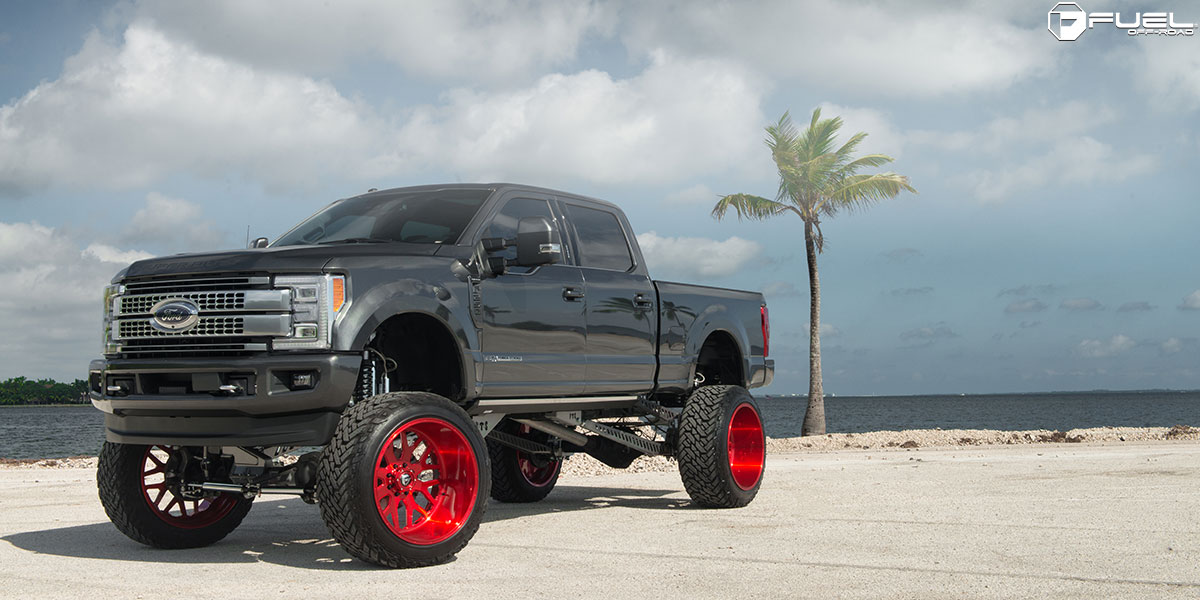 Ready to work those wheels.
The Ford F-250 Super Duty is designed for work. It can tow more, handle a bigger payload, and get jobs done that traditional full-size trucks just can't. If you're looking for a vehicle that can handle some serious work, this is your truck. But, when it comes to style, the F-250 Super Duty isn't exactly a runway model. But this beast with Fuel Wheels bucks that trend.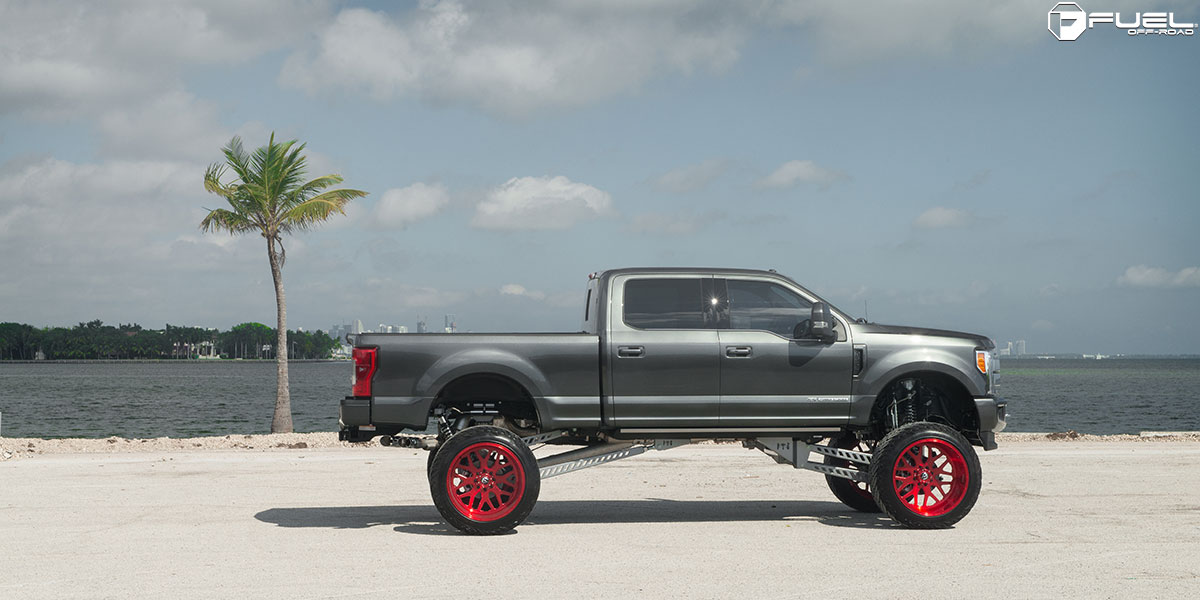 No matter what engine you pick, there's going to be more than enough power reaching those Fuel Wheels to get the job done. A 6.2-liter naturally-aspirated V-8 produces 385 horsepower and 430 lb-ft. of torque. But if you really want earth-moving power, the 6.7-liter Power Stroke turbodiesel packs 440 horsepower and a whopping 925 lb-ft. of torque.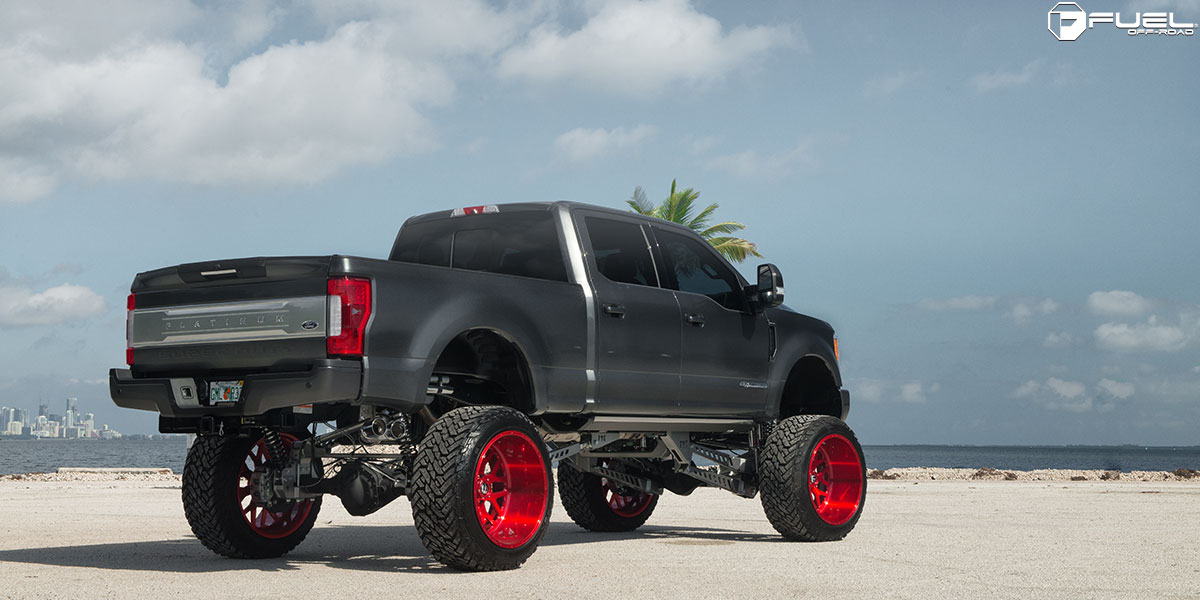 That, in itself, is insane. But this F-250 Super Duty is about that style, starting with its suspension. Here, a significant lift raises the entire body up and provides more than enough room for the new Fuel Wheels to stand out. Each part of the suspension is also touched up and color coordinated to the body for a clean, but powerful look.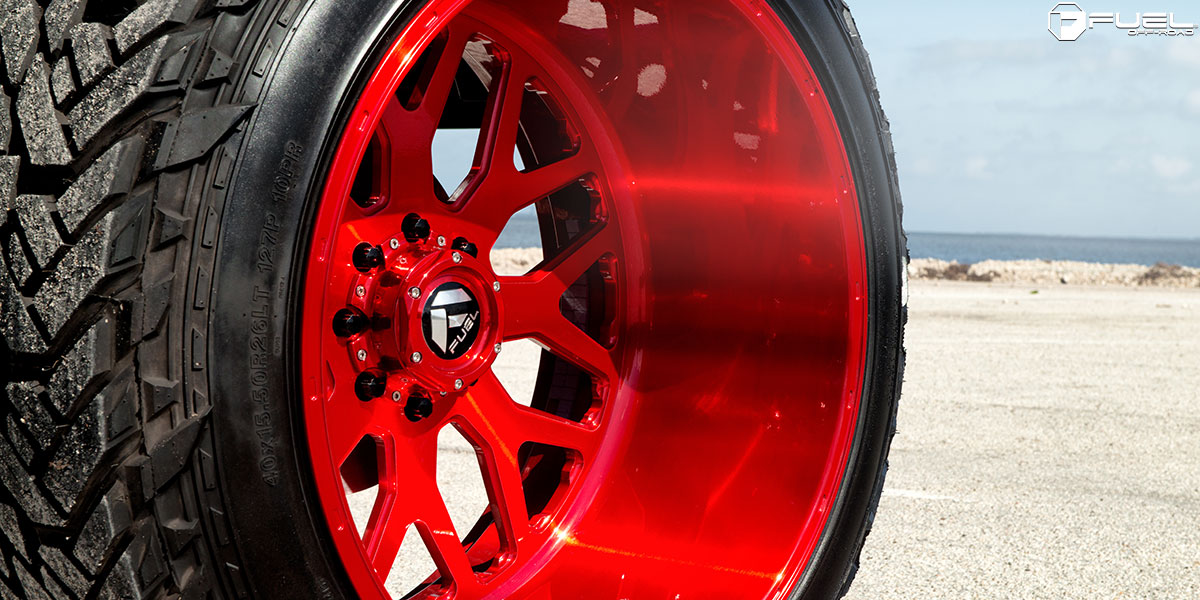 Hitting the pavement is a set of new Fuel Wheels. For this F-250 Super Duty, a new set of Fuel FF19 rims were chosen and installed in a massive 26 x 16.0 setup at the front and rear with massive lips. The Fuel FF19s feature a vibrant Brushed Candy Red finish that contrasts the factory body color and suspension to draw attention. The wheels are also shod in 30 x 15.5 R26 Fuel Gripper M/T tires for traction in any off road situation.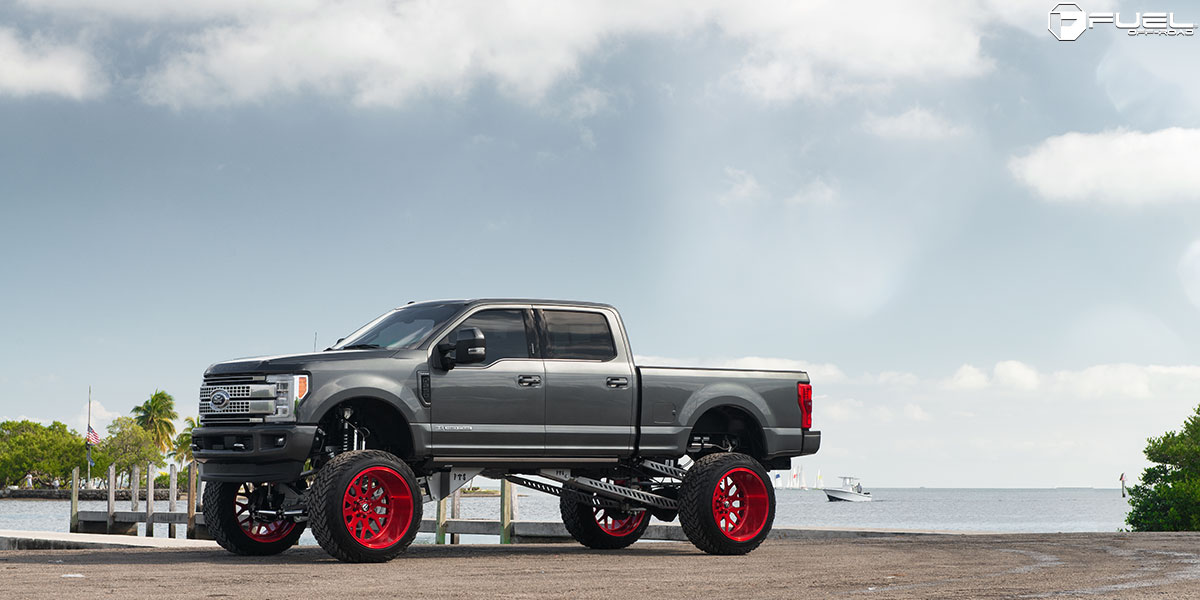 While work may be what the Ford F-250 Super Duty is made for, this beast is going to be working its looks on the road.
Fitment Specifications:
Vehicle: Ford F-250 Super Duty
Wheels: Fuel FF19
Wheel Finish: Brushed Candy Red
Wheel Size: 26 x 16
Tires: Fuel Gripper M/T
Tire Size: 40 x 15.5 R26
Source: Fuel