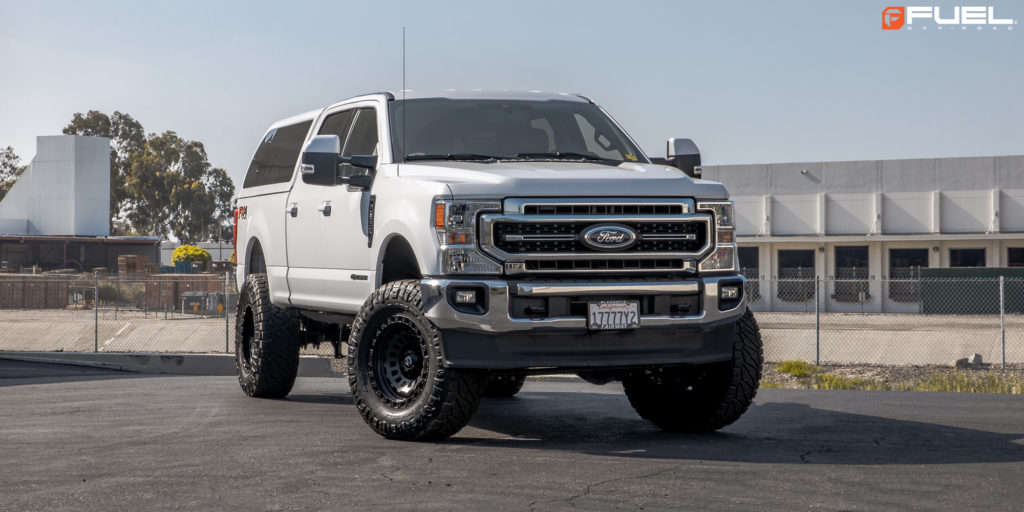 Time for some diesel power!
The Ford F-250 Super Duty is for those that need heavier equipment for tough jobs. This bad boy has been lifted, modified, and outfitted with new Fuel wheels to go with its monster of a PowerStroke turbodiesel V-8 powerhouse. The result is a stout machine that's up for any job thrown in its direction.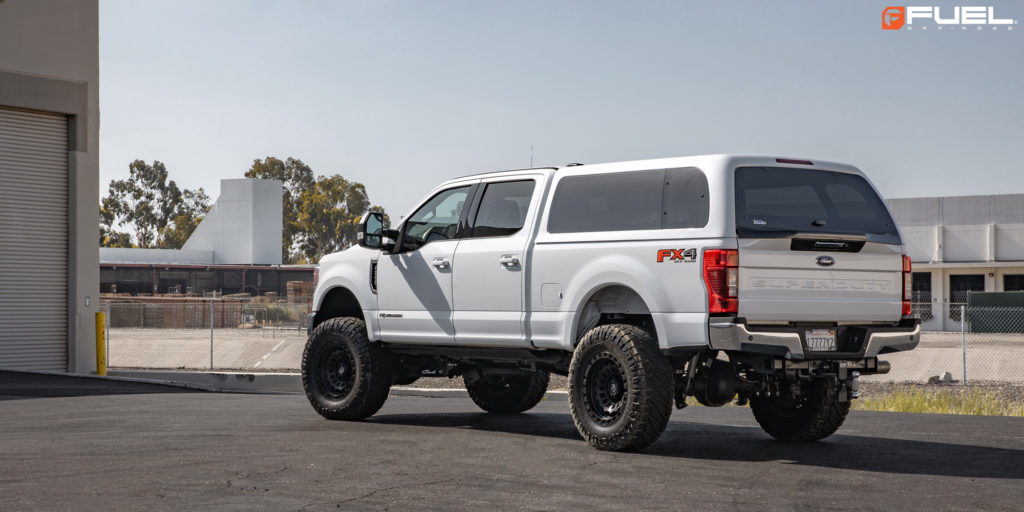 Some trucks are all bark and no bite. This Ford F-250 Super Duty is armed and dangerous right from the factory. Under the hood, there's a PowerStroke 6.7-liter turbodiesel V-8 engine with 475 horsepower at 2,800 RPM and 1,050 lb-ft. of torque at 1,800 RPM. That insane amount of earth-moving power is channeled through a six-speed TorqShift automatic transmission that sends power to the rear Fuel wheels. While acceleration and top speed may not be that of a sports car, it still has no issue blowing by the competition.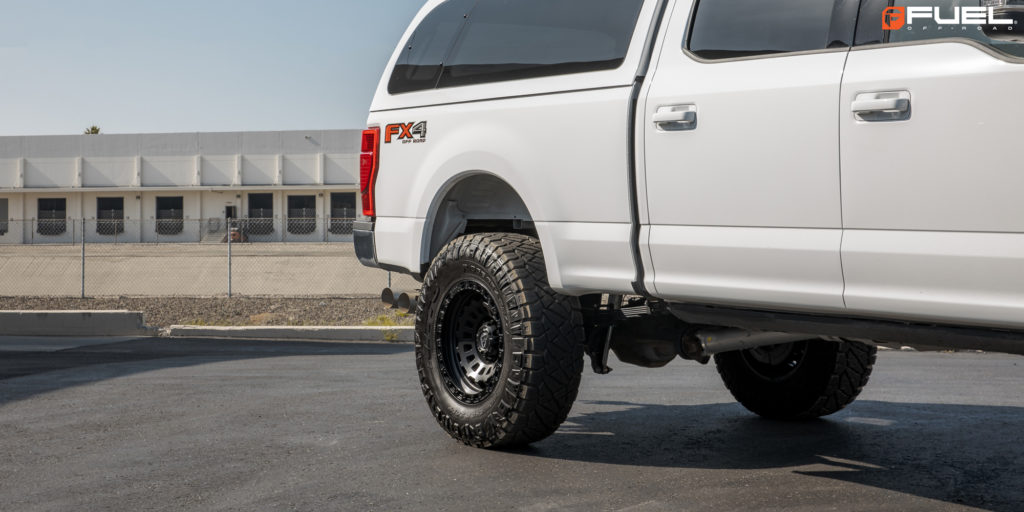 Visually, there's a bit of aftermarket flair to this Ford F-250 Super Duty. A new truck bed cover gives the truck a workmanlike look while a full suspension lift gives the new Fuel wheels and tires more than enough room to navigate vertically over rough terrain.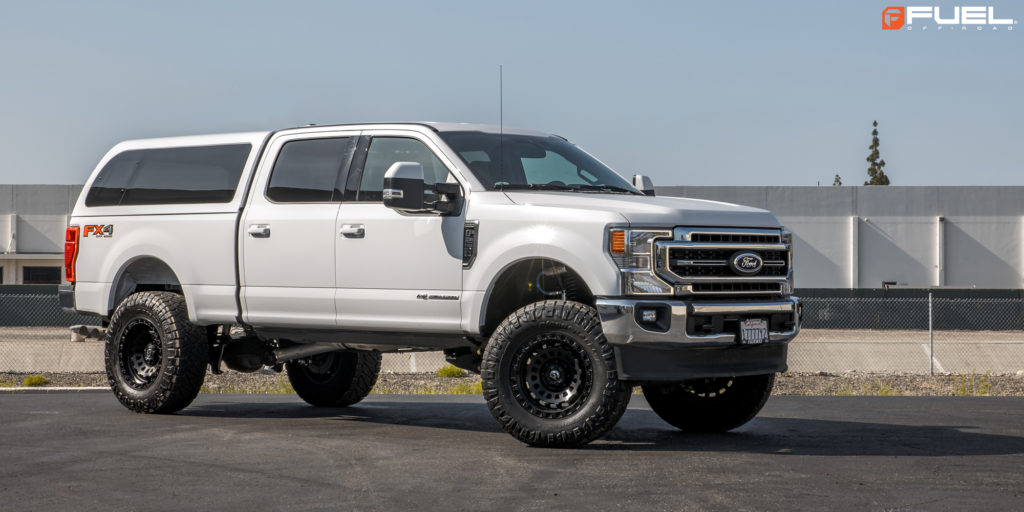 Hitting the pavement, dirty, mud, or anything else thrown their way is a new set of Fuel Zephyr – D633 truck rims. These Fuel wheels measure 20 inches in diameter and feature an eight-lug setup. Each one of the one-piece Fuel Zephyr – D633 rims wear a Matte Black finish and have a rugged, off-road look. Nitto Ridge Grappler tires ensure maximum traction while off-roading.
This Ford F-250 is ready for anything thrown at it thanks to its new suspension lift and Fuel Zephyr – D633 wheels.
Fitment Specifications:
Vehicle: Ford F-250 Super Duty
Wheels: Fuel Zephyr – D633 Truck
Wheel Finish: Matte Black
Wheel Diameter: 20 inches
Tires: Nitto Ridge Grappler
Wheel Construction: One piece
Wheel Lugs: 8
Source: Fuel Offroad