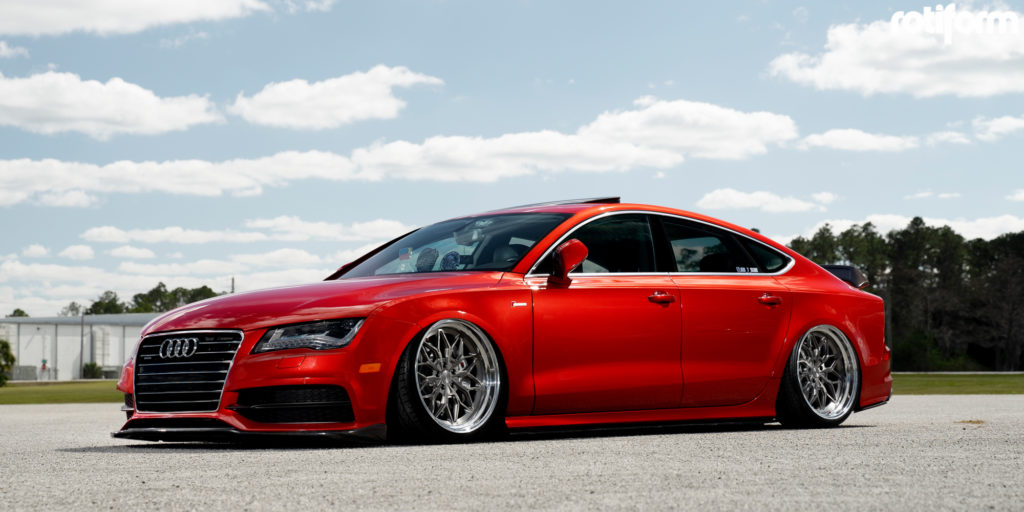 Power coupe.
The Audi A7 was the brand's entry into the highly-competitive and absolutely stunning four-door coupe game started by Mercedes-Benz. Mercedes-Benz may have had the head start, but Audi was able to catch up quickly with the A7. This smooth, sleek, and stunning four-door coupe had everything you could want and ask for, but this one has all that and a bag of chips from new Rotiform wheels to some fresh carbon fiber aero.
This Audi A7 started out as a pretty respectable German luxury machine. Under the hood sits a 3.0-liter supercharged V-6 engine producing a meaty band of 306 horsepower from 5,600 to 6,500 RPM and 325 lb-ft. of torque from 2,900 to 4,500 RPM. That's sent through an eight-speed tiptronic transmission to all four Rotiform wheels. However, that's just the starting point for this bad boy that's now featuring an array of upgrades and even more power including a louder quad exhaust system.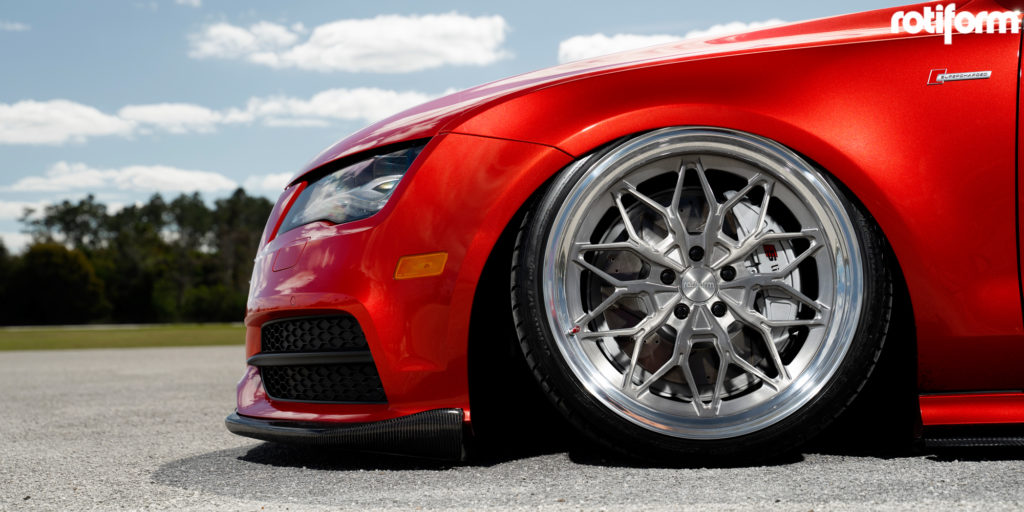 The exterior had to match the new power output for this force-fed engine, so an entire carbon fiber aero kit was added. Up front, there's a new spoiler lip to cut down on lift while skirts subtly lower the sedan visually between the new Rotiform wheels. At the rear, there's a new diffuser that neatly integrates the quad exhaust system while a spoiler sits atop.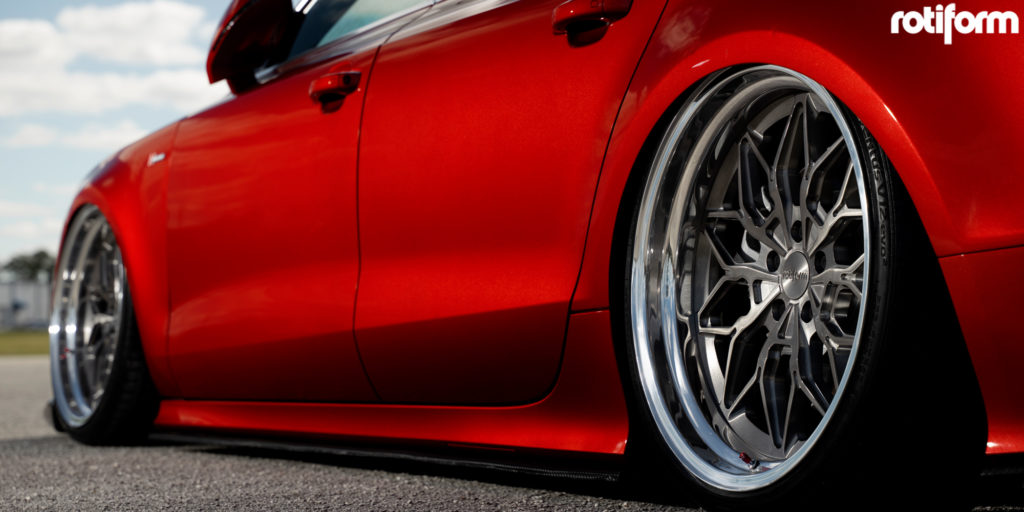 The entire Audi A7 is also slammed nearly to the ground thanks to a new air suspension that neatly tucks the Rotiform wheels beneath the fenders. Here, the weapon of choice is a new set of Rotiform BTC rims measuring a large 20 inches in diameter at the front and rear. Each one of the new Rotiform BTC rims also sports a vibrant Chrome finish that goes with the eye-catching style of the German coupe.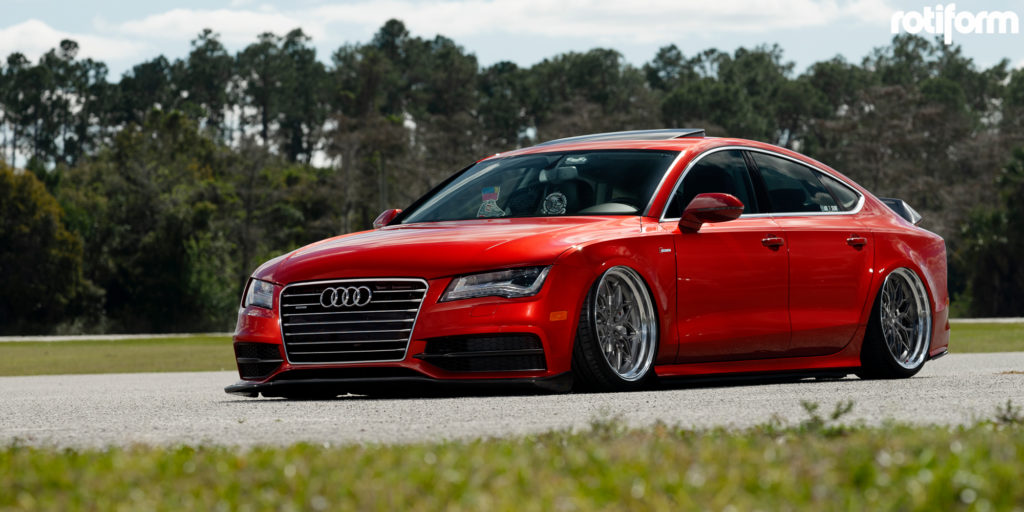 This Audi A7 may be a generation old by now, but you can rest assured that it will be grabbing attention for years to come with its new Rotiform BTC wheels and other goodies.
Fitment Specifications:
Vehicle: Audi A7
Wheels: Rotiform BTC
Wheel Finish: Chrome
Wheel Diameter: 20 inches
Build Credit: @air_7_sline
Source: Rotiform