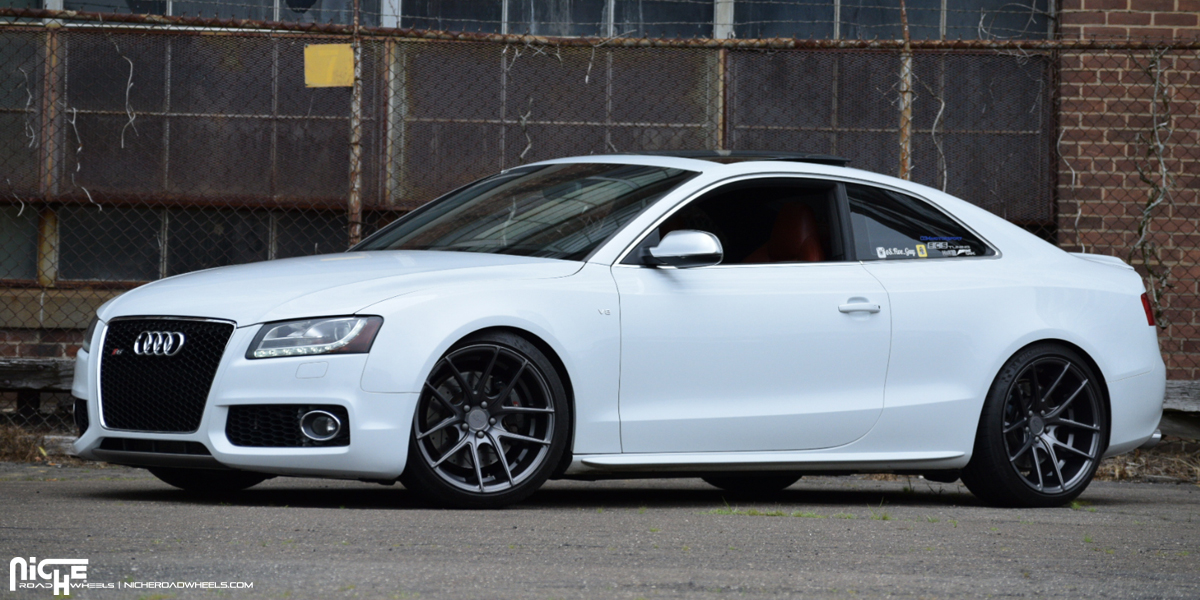 Going back to the start of something great.
The Audi A5 was a game changer when it first came out back in 2007. It's smooth and curvaceous lines coupled with its fresh, modern LED daytime running lights up front made it an instant hit. Since then, the car has evolved but is still popular with other automakers following suit. This Audi S5 with Niche Wheels is an homage to the original and still looks good today.
This Ibis White Audi S5 is clean, cool, and fun – just like it was during its debut. Under the hood, there's a high-revving, naturally-aspirated 4.2-liter V-8 that drives all four Niche Wheels with 349 horsepower at 7,000 RPM and 325 lb-ft. of torque at 3,500 RPM. The engine is no longer in use but a favorite among Audi drivers due to its high-revving nature.
This clean and smooth German sports coupe has undergone a few upgrades inside and out to keep things fun and interesting, including the suspension. Here, the ride height was lowered, making the Niche Wheels sit perfectly beneath the fenders.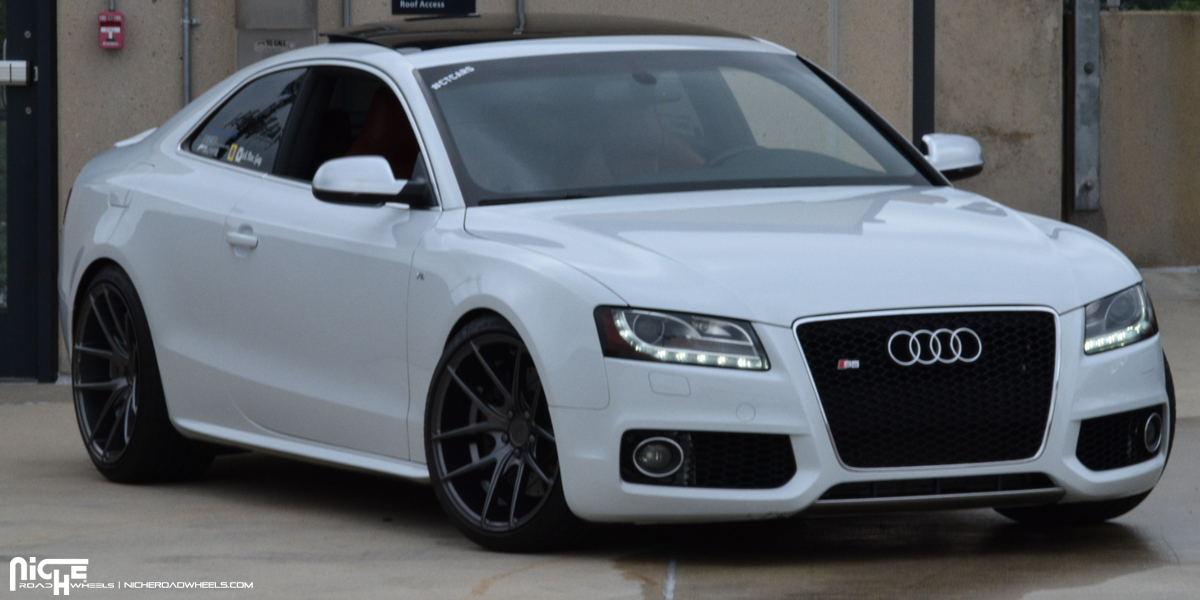 What sets this Audi S5 apart from the pack without being too ostentatious is its new set of Niche Wheels. The new Niche Targa – M129 rims has a classic European style that matches the Audi's design language perfectly. For this fitment, the Niche Targa – M129 wheels were installed in a 19-inch diameter at the front and rear. Each wheel also sports an Anthracite finish that contrasts the factory Ibis White paint perfectly while matching various areas of the body such as the grille and vents.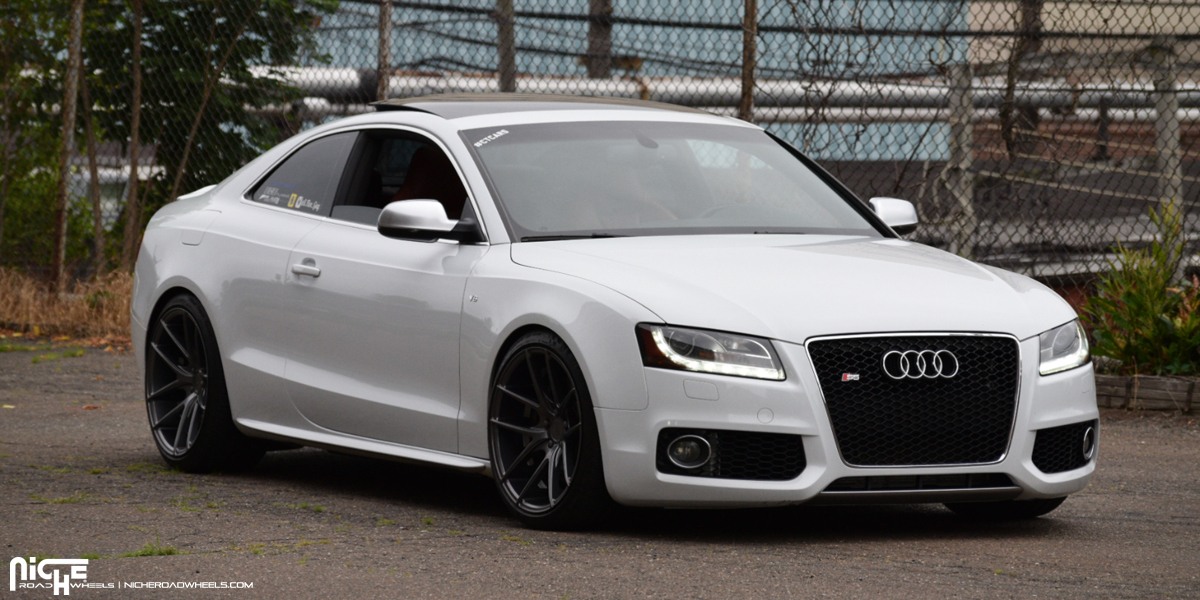 There may be a new generation of Audi S5s roaming about with new tech, more power, and new style, but this Audi S5 with Niche Targa – M129 rims is still looking fresh!
Fitment Specifications:
Vehicle: Audi S5
Wheels: Niche Targa – M129
Wheel Finish: Anthracite
Wheel Diameter: 19 inches
Credit: @S.Five_Guy
Source: Niche Road Wheels