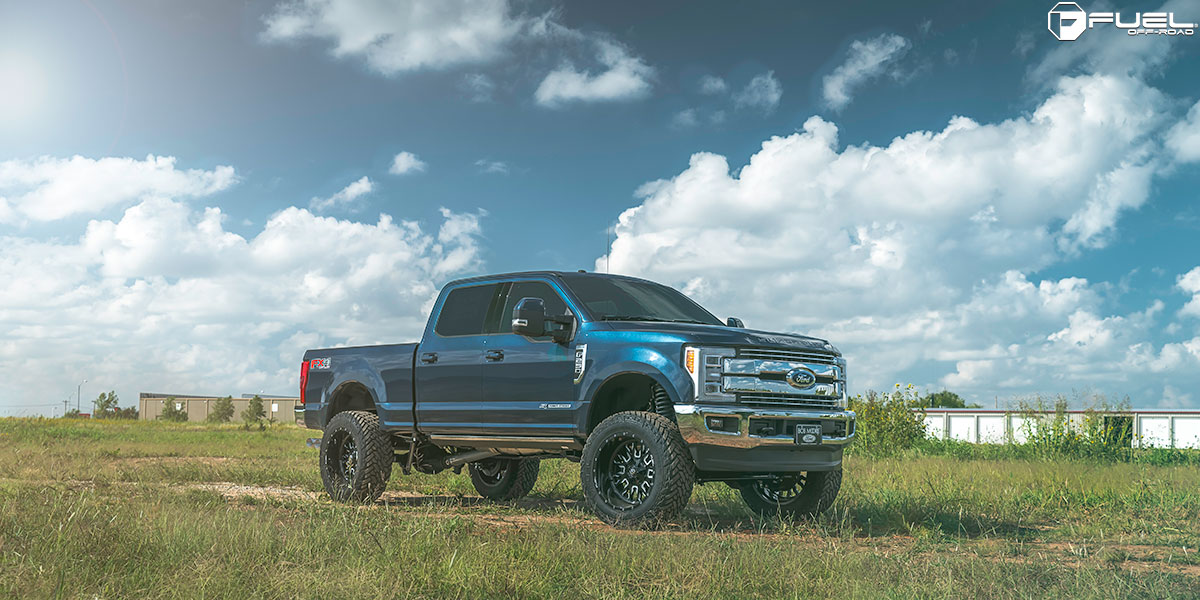 All about that muscle.
Are you ready to work? Good, because this 2017 Ford F-250 Super Duty is ready to get down and dirty. But, don't worry, it's got some serious style to go along with that turbodiesel power and it all starts with the new set of Fuel Rims.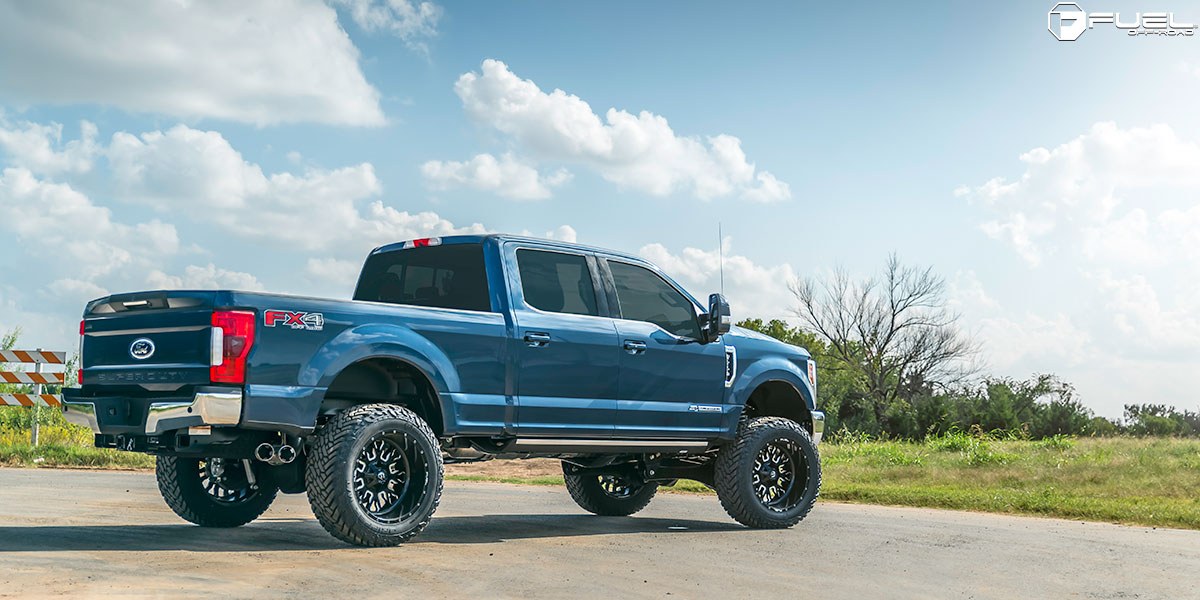 The new fourth generation Ford F-250 Super Duty is packed with tech and tougher than ever. It's got a fresh, new look and tons of beef under the hood. The weapon of choice for this blue F-250 Super Duty is the 6.7-liter PowerStroke turbodiesel V-8 engine. This bad boy sends a whopping 440 horsepower at 2,800 RPM and a monstrous 925 lb-ft. of torque. All of that is sent to the new Fuel Rims and it's more than enough to move the world if needed.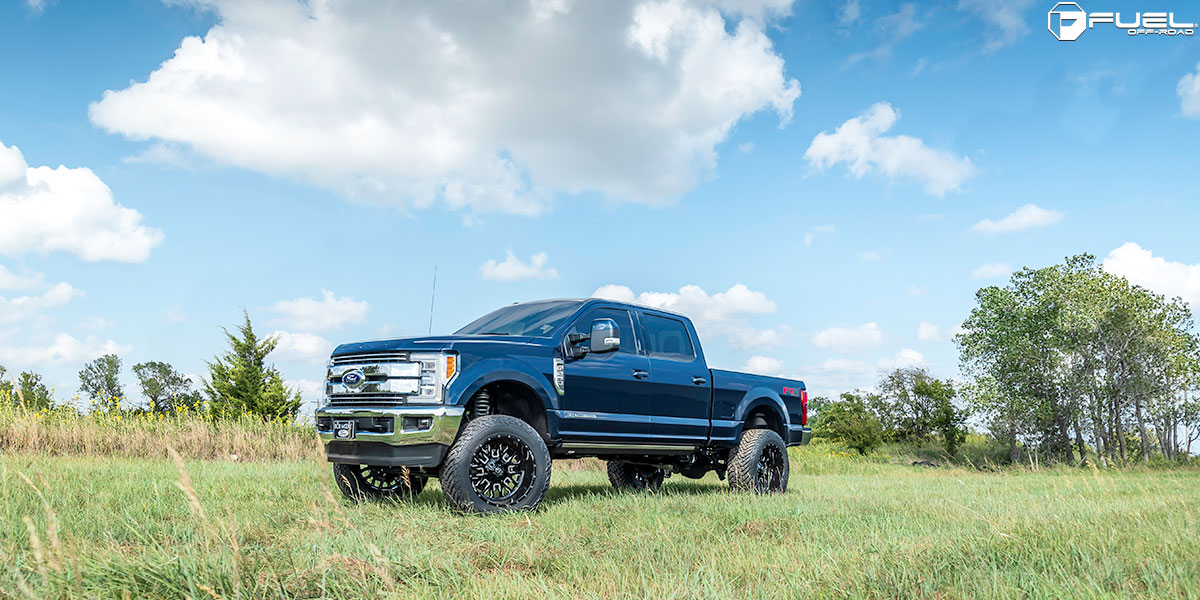 While this Ford F-250 Super Duty has all the tools to get the job done, it also has a few tricks up its sleeve to steal the show. Instead of the factory wheel and tire setup, this bad boy has been outfitted with new Fuel Rims. Here, Fuel Stroke – D611 wheels were used that not only match with the hard working look of the truck but also the name of its engine.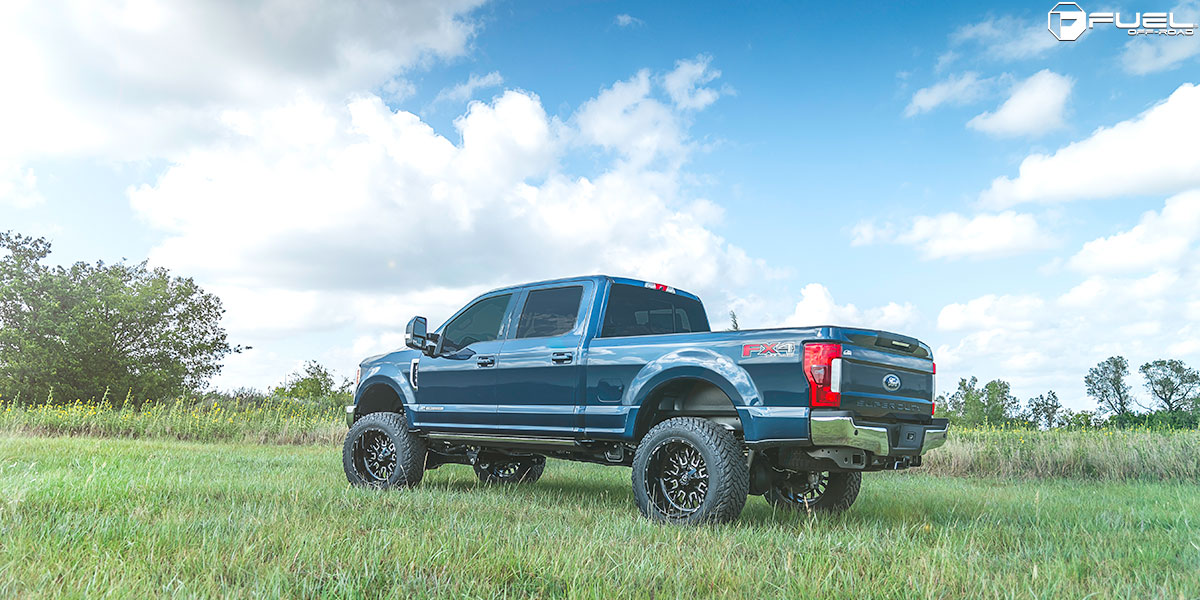 The new Fuel Stroke – D611 wheels measure a hefty 22 x 12.0 at the front and rear, and also sport a smooth Gloss Black and Milled finish. For better grip while off roading, the Fuel Rims were outfitted with new Fuel Gripper M/T tires that had a meatier tread pattern.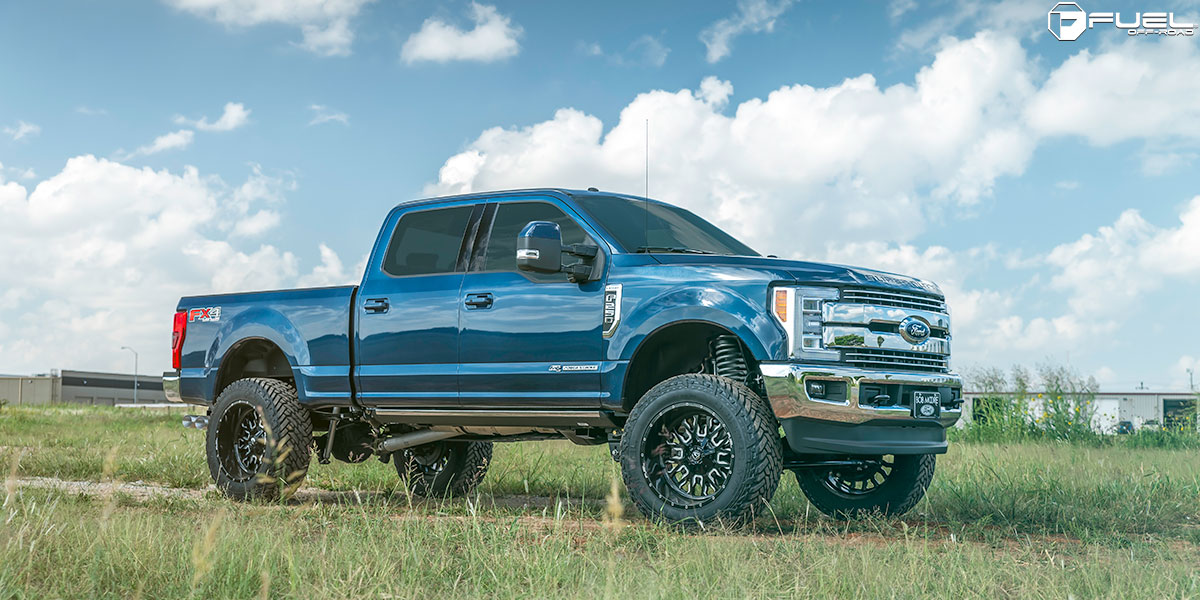 This truck may be built to work, but just because it works hard, doesn't mean it can't play hard as well.
Fitment Specifications:
Vehicle: Ford F-250 Super Duty
Wheels: Fuel Stroke – D611
Wheel Finish: Gloss Black and Milled
Wheel Size: 22 x 12.0
Tires: Fuel Gripper M/T
Source: Fuel