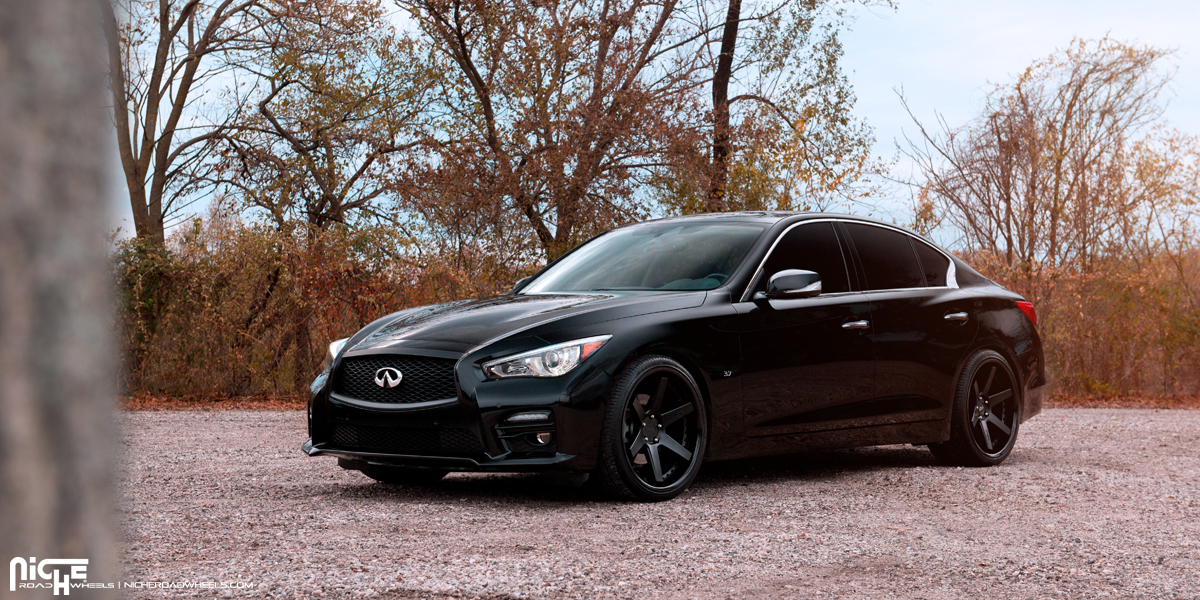 Class with Sport.
Infiniti has come a long way since it first began as a higher-end luxury brand under the Nissan umbrella. Today, their cars provide zee Germans with more than enough competition in terms of style, luxury, and sport. This Infiniti Q50 with Niche rims, however, has a leg up on the competition.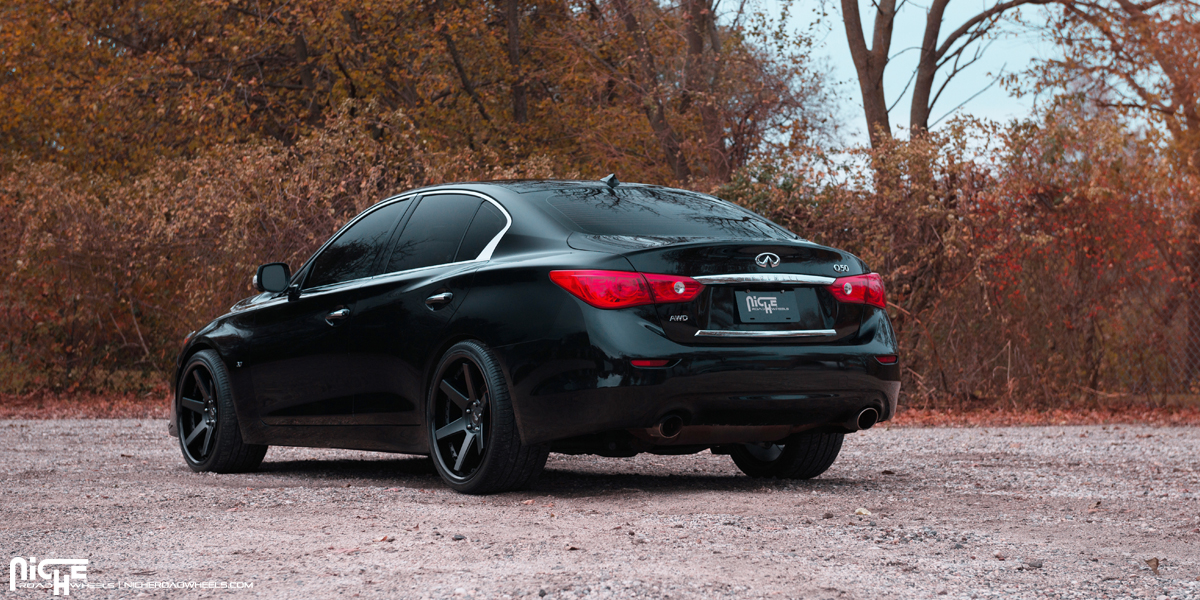 The Infiniti Q50 effectively replaced the aging but very popular Infiniti G-series models such as the G35 and G37 that came later. The new Q50 has a more fluid, curvaceous design along with loads of new technology that puts it at the forefront of the compact premium car game. Having new Niche rims also helps a bit too.
This Infiniti Q50 might not be top-of-the line in terms of trim packages and power, but it still has more than enough muscle to have some fun. Under the hood is a 3.7-liter, naturally-aspirated V-6 engine that produces 328 horsepower at 7,000 RPM and 269 lb-ft. of torque at 7,000 RPM for all four Niche rims to put to the pavement in the all-wheel drive model.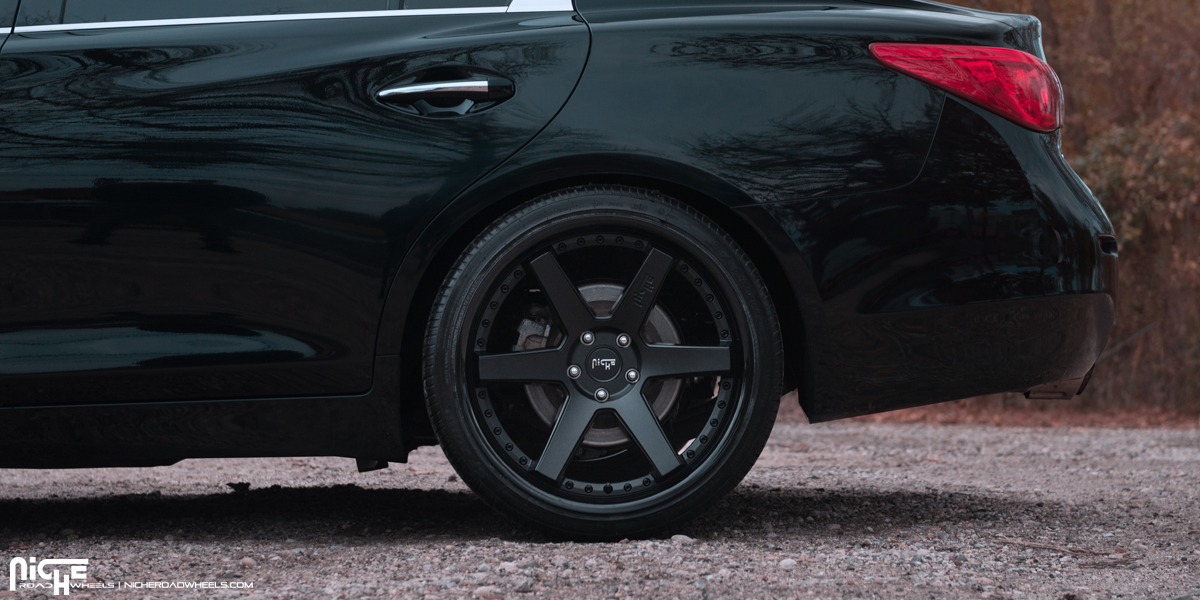 This Black Infiniti Q50 was given a fresh set of Niche Altair – M192 wheels to set it apart from other premium sport sedans on the road. Here, the Niche Altair – M192 wheels were installed in a large 20-inch diameter and given a slick Satin Black and Gloss Black finish to match the factory body color. The concave six-spoke Niche rims not only give the sports sedan a more attractive look, but they emphasize the muscular athleticism Q50 more than the factory setup.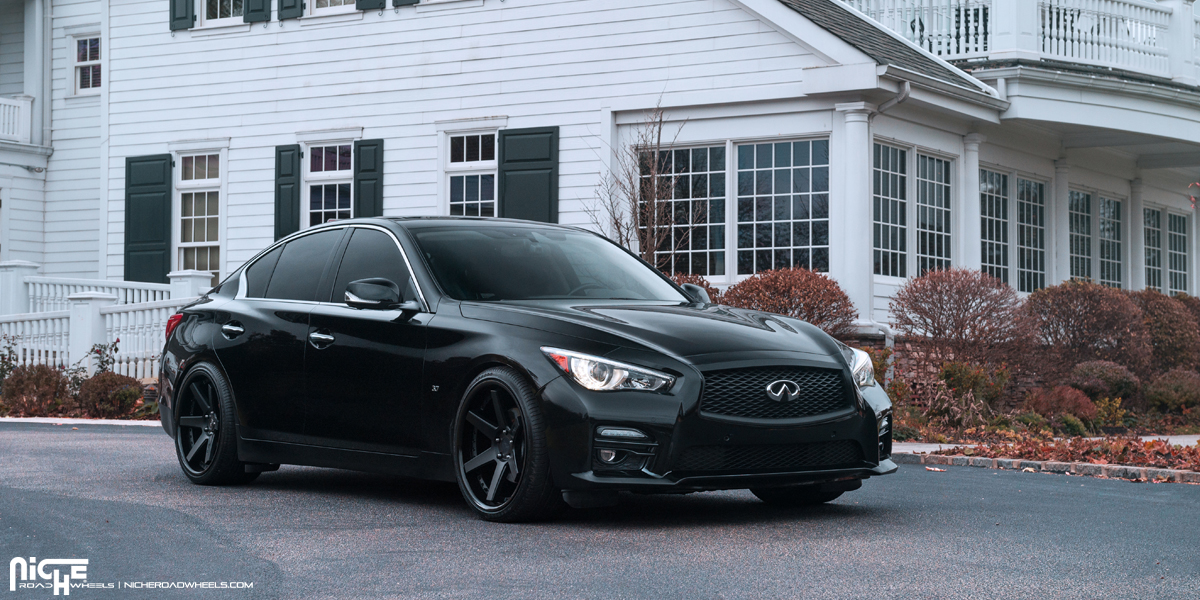 If you're looking for a good alternative to the Audis, BMWs, and Mercedes-Benzes out there, then this Infiniti Q50 might be worth looking into – especially with its Niche Altair – M192 wheels!

Fitment Specifications:
Vehicle: Infiniti Q50
Wheels: Niche Altair – M192
Wheel Finish: Satin Black/Gloss Black
Wheel Diameter: 20 inches
Source: Niche Road Wheels