The new tough guy.
Ford's newest F-250 Super Duty is packing some serious heat under the hood and in the capability departments. It's filled with new tech, better materials, and lots more to make working easier. While its main goal is to get the job done, this Ford F-250 Super Duty also knows how to look good while working thanks to its new Fuel Rims.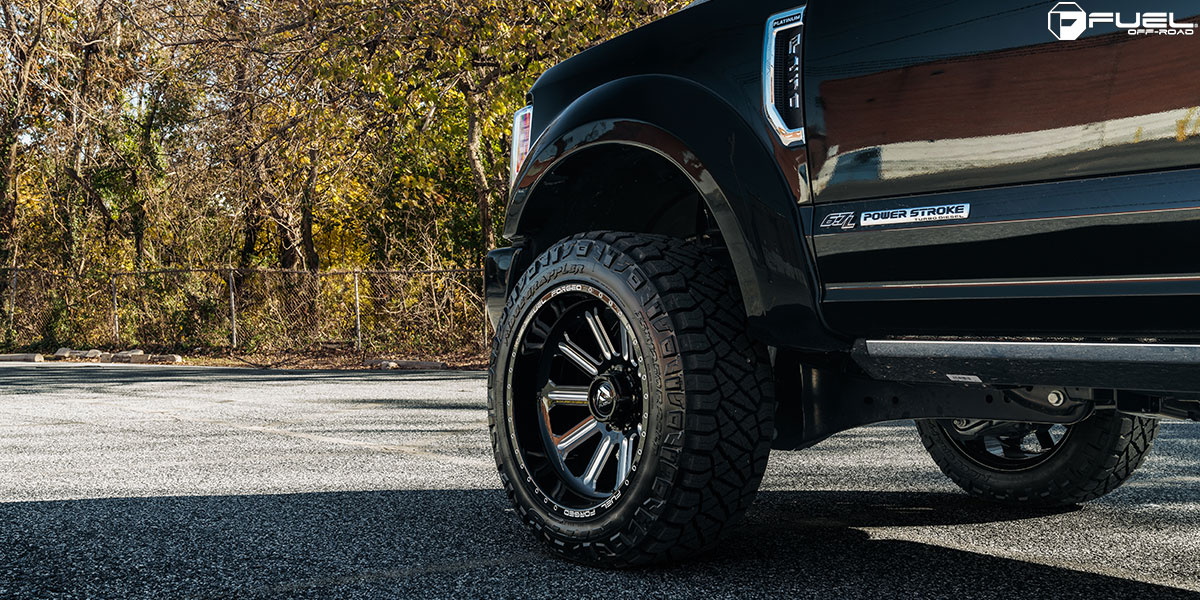 The new Ford F-250 Super Duty has a lot to like, starting with the optional 6.7-liter Power Stroke turbodiesel engine. This mighty V-8 oil burner produces 440 horsepower at 2,800 RPM and an incredible 925 lb-ft. of torque at 1,800 RPM for the rear Fuel Rims to consume. That's sent through a TorqShift SelectShift six-speed automatic transmission that's built to handle that kind of torque. This, paired with the beefed up suspension allows it to tow up to 21,000 lbs. conventionally.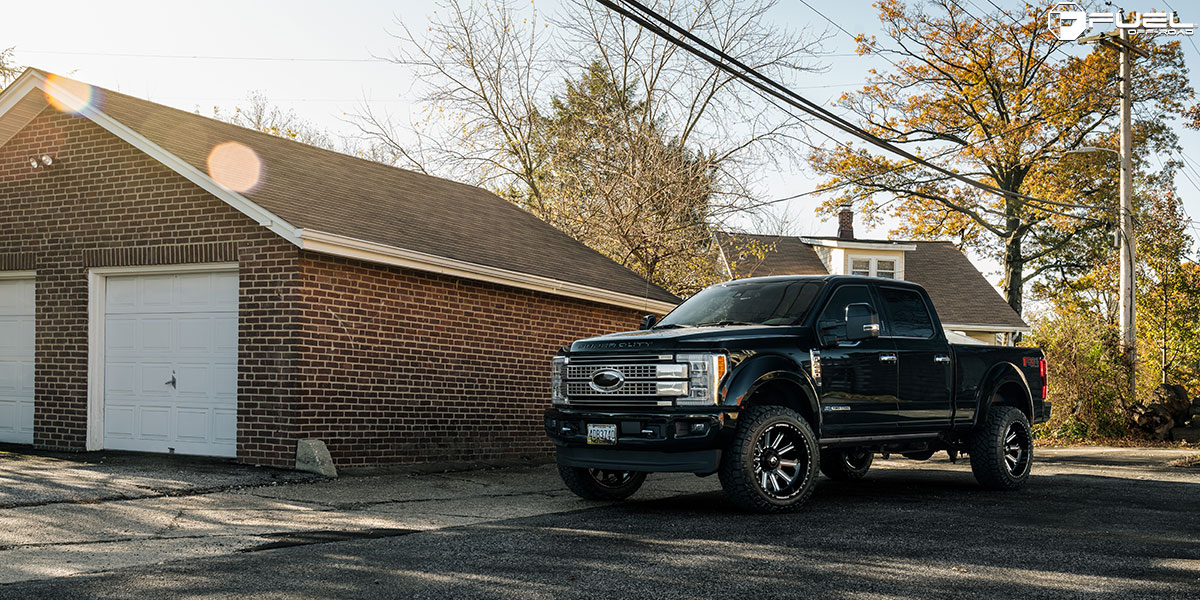 This minty fresh Ford F-250 has all that and a bit more. Instead of the plane Jane factory rims and tires, the owner decided to go with a new set of Fuel Rims. This allowed them to keep a large diameter and beefy tires for off-road driving.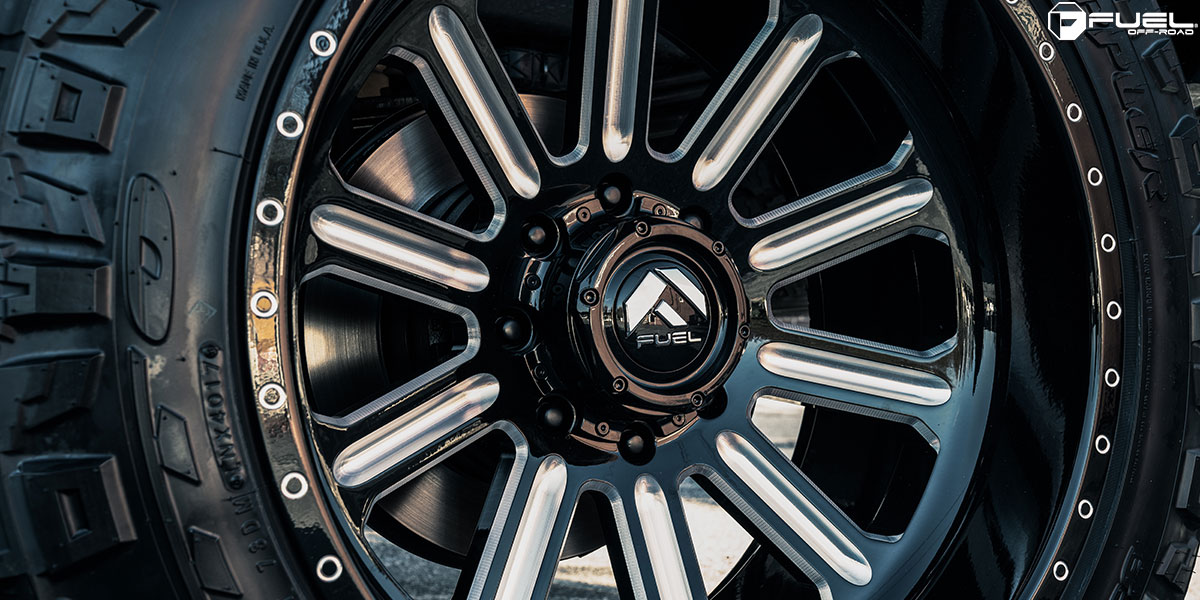 The weapon of choice was a new set of Fuel FFC60 wheels. These 22-inch concave wheels add visual power and brawn to the already large and in-charge truck. Each one of the Fuel FFC60 wheels also boasts a Gloss Black and Milled finish that matches the factory Black body color with Chrome accents.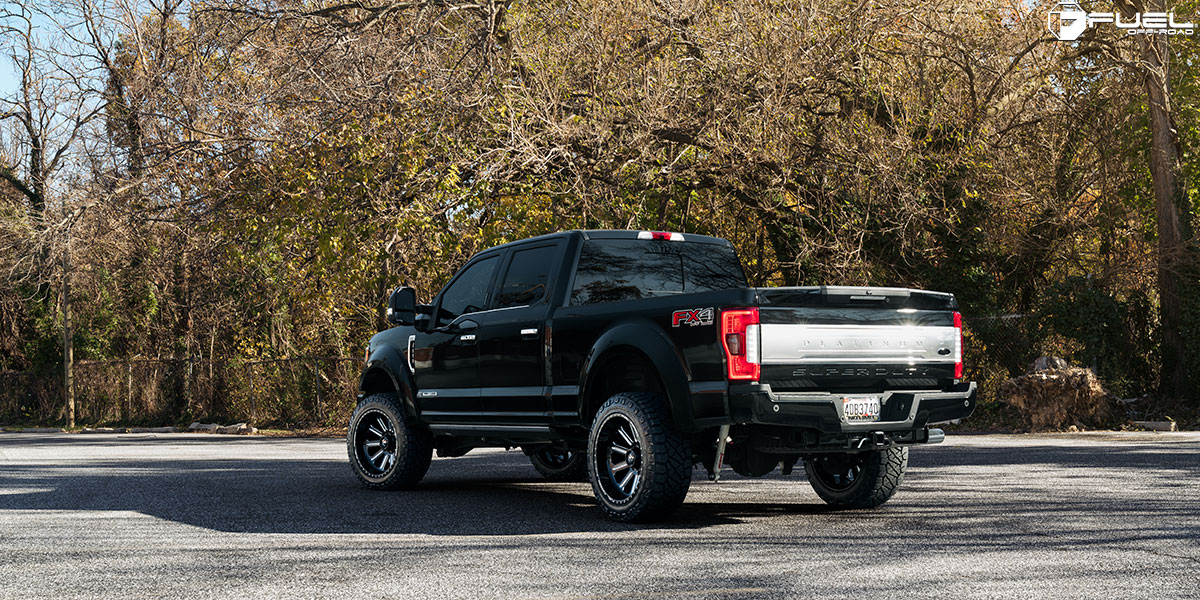 Don't let the shiny new Fuel Rims fool you on this Ford F-250 Super Duty. They may look nice but they are more than ready to get the job done.
Fitment Specifications:
Vehicle: Ford F-250 Super Duty
Wheels: FFC60
Wheel Finish: Gloss Black and Milled
Wheel Diameter: 20 inches
Source: Fuel