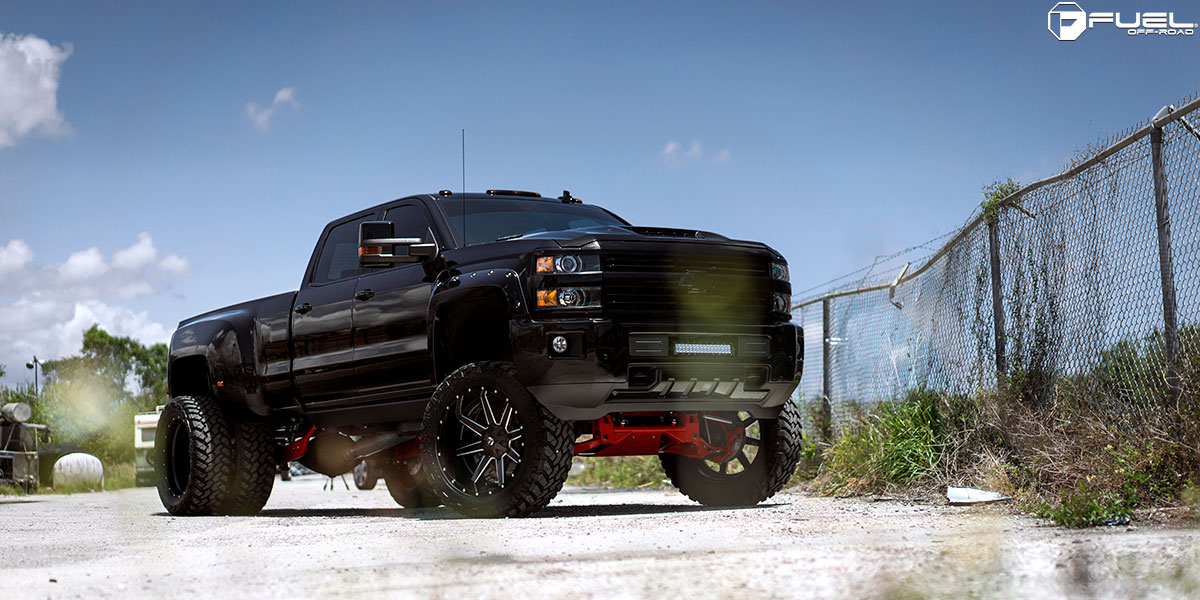 Heavy Duty Style.
If you're looking for a vehicle that is capable but also one of the most intimidating vehicles on- or off the road, then look no further than this lifted beast of a Chevrolet Silverado that's been modified with a whole array of goodies including new Fuel Wheels. This Chevrolet Silverado 3500HD is an absolute monster of a truck, and boy do we love it!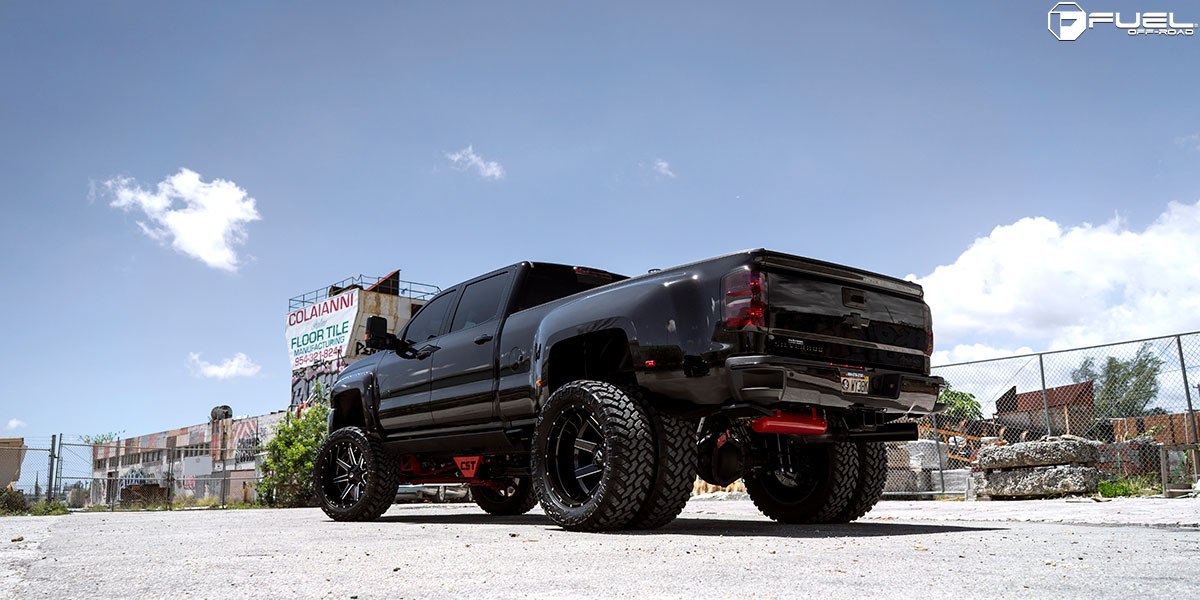 This Chevrolet Silverado 3500HD comes right from the factory with plenty of muscle and brawn. It's powered by a 6.6-liter Duramax turbodiesel V-8 engine spouting off with 397 horsepower at 3,200 RPM and 765 lb-ft. of torque at 1,600 RPM for the rear Fuel Wheels to consume. It also comes with a serious amount of towing and hauling to get any kind of job done.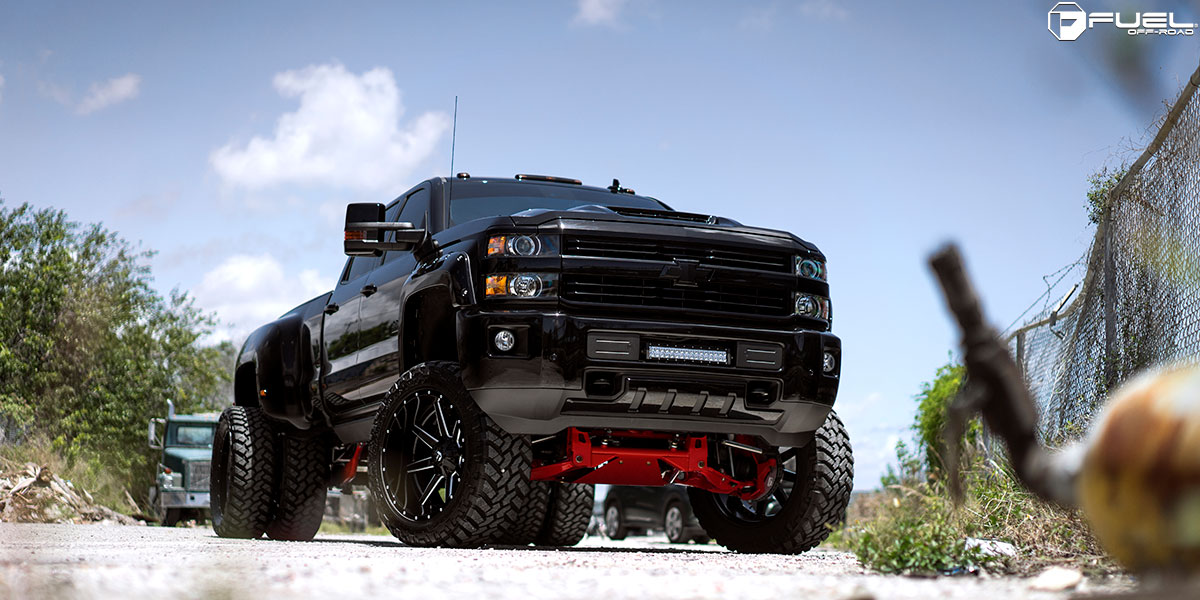 This Chevrolet Silverado 3500HD, however, isn't your average work truck. This bad boy has been heavily modified with new bodywork at the front and rear including new LED lighting and headlights. Just about all of the new body work including the badging has been given a black finish for a dominating, uniform look. The suspension and chassis was also entirely upgraded and given a fresh coat of red paint that draws attention. The new lift also makes room for the new Fuel Wheels, and makes it one of the most commanding vehicles on the road.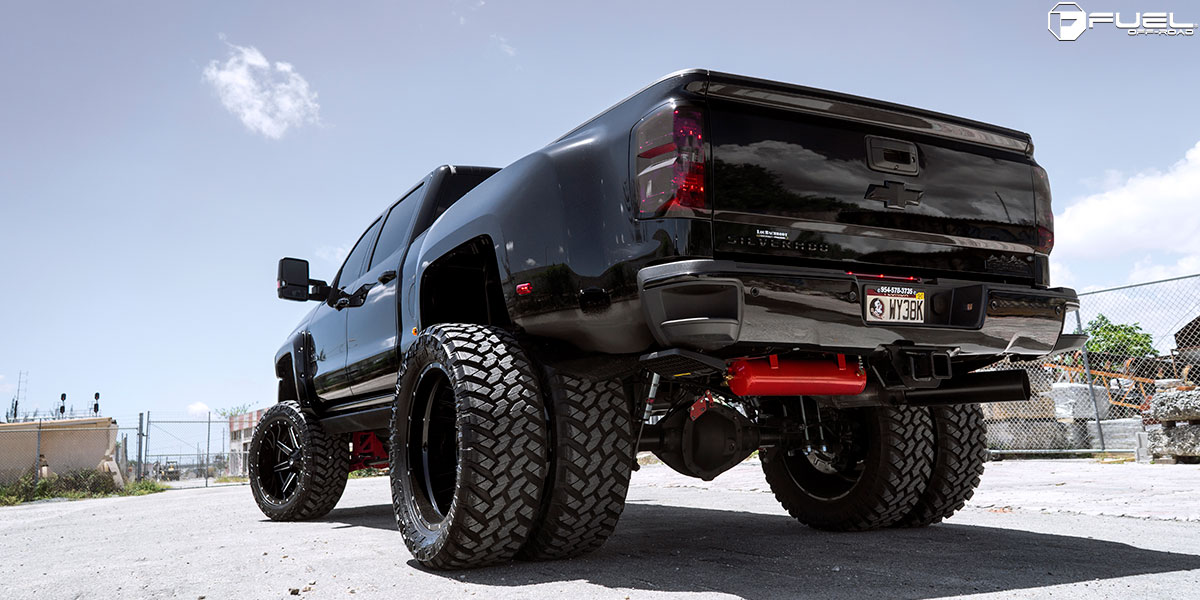 What completes the look of the Chevrolet Silverado 3500HD is the new set of Fuel Wheels. Here, the front and rear axles have been outfitted with specially-made Fuel Maverick – D536 rims with the rear featuring a dually setup. These eight-spoke rims feature a Gloss Black finish with Milled windows and hardware, perfectly complementing the Black bodywork design. Each one of the Fuel Maverick – D536 wheels wears meaty Fuel Offroad tires that lend a capable, rugged look to the beefed up truck.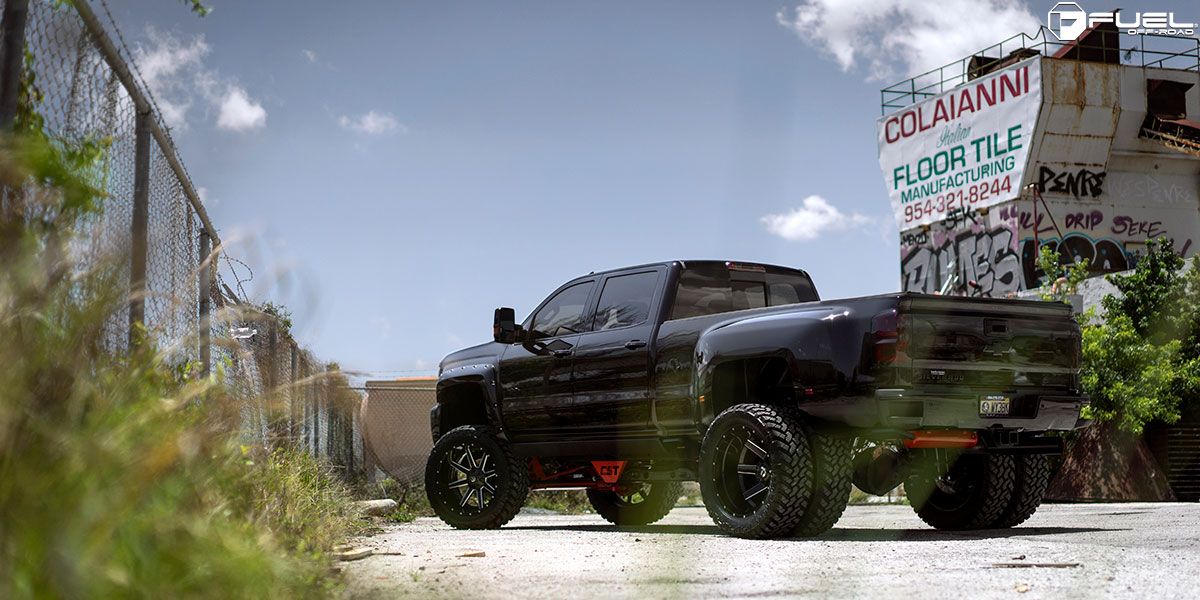 If you're looking to make an impact, then driving around in this monstrous Chevrolet Silverado 3500 HD with Fuel Maverick – D536 rims is the perfect candidate.
Fitment Specifications:
Vehicle: Chevrolet Silverado 3500HD
Wheels: Fuel Maverick – D536
Wheel Finish: Gloss Black and Milled
Source: Fuel Offroad