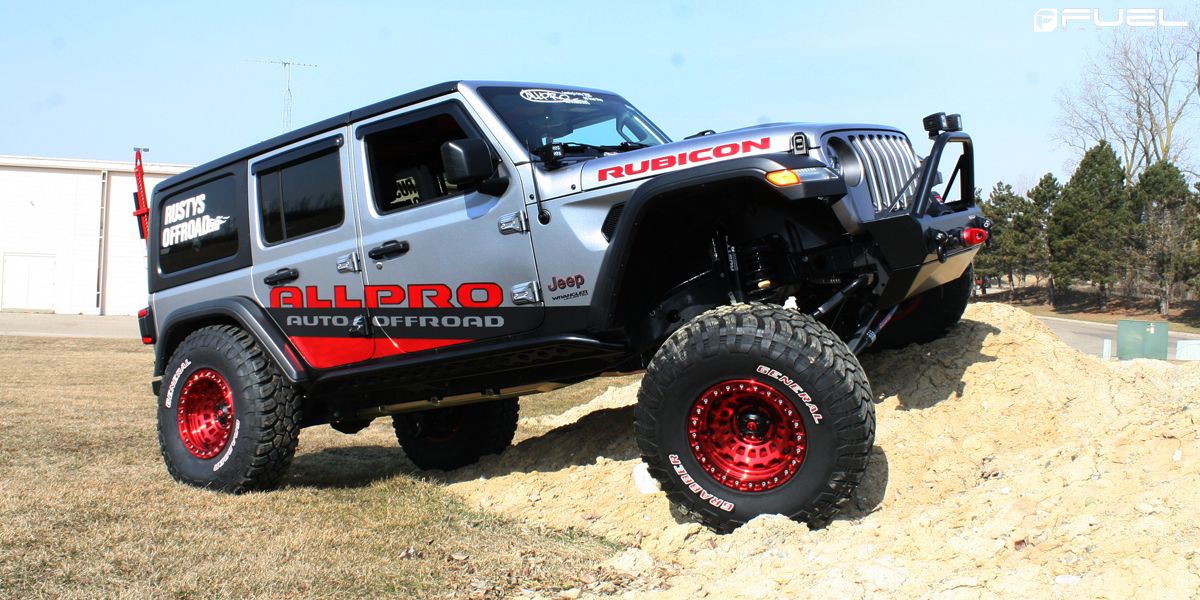 Flex those muscles!
Jeeps Wranglers are fun right from the factory. They're pretty capable vehicles for off-roading and can provide the average driver with quite a bit of excitement on and off the road. But they are also perfect for customizing and this Jeep Wrangler has been given quite a few upgrades that makes it perform better and look better too from the Fuel Rims on up!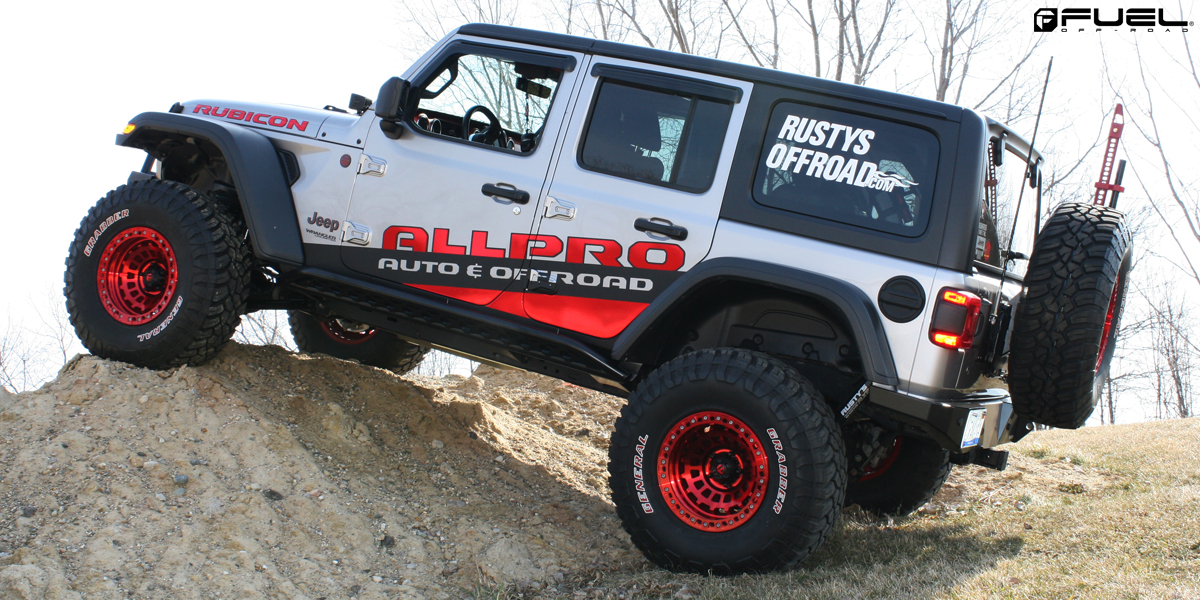 Right out of the box, the Jeep Wrangler is a pretty capable SUV. The 3.6-liter Pentastar V-6 engine is able to crank out 285 horsepower and 260 lb-ft. of torque for all four Fuel Rims to consume with ease on the trails.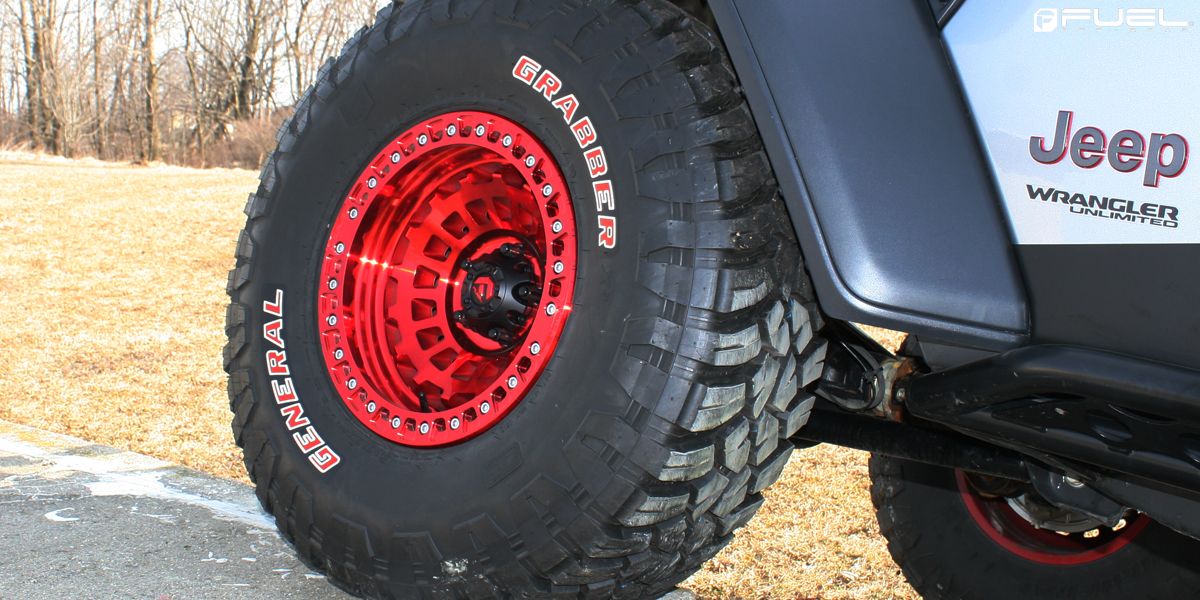 This Jeep Wrangler, however, has all that and a bag of chips. There's a new front bumper with integrated winch for protection and pulling power. There's new fenders and flares that accommodate the new Fuel Rims and tires along with the upgraded suspension. A new suspension lift kit and other hardware make driving over obstacles much easier and prevents damage.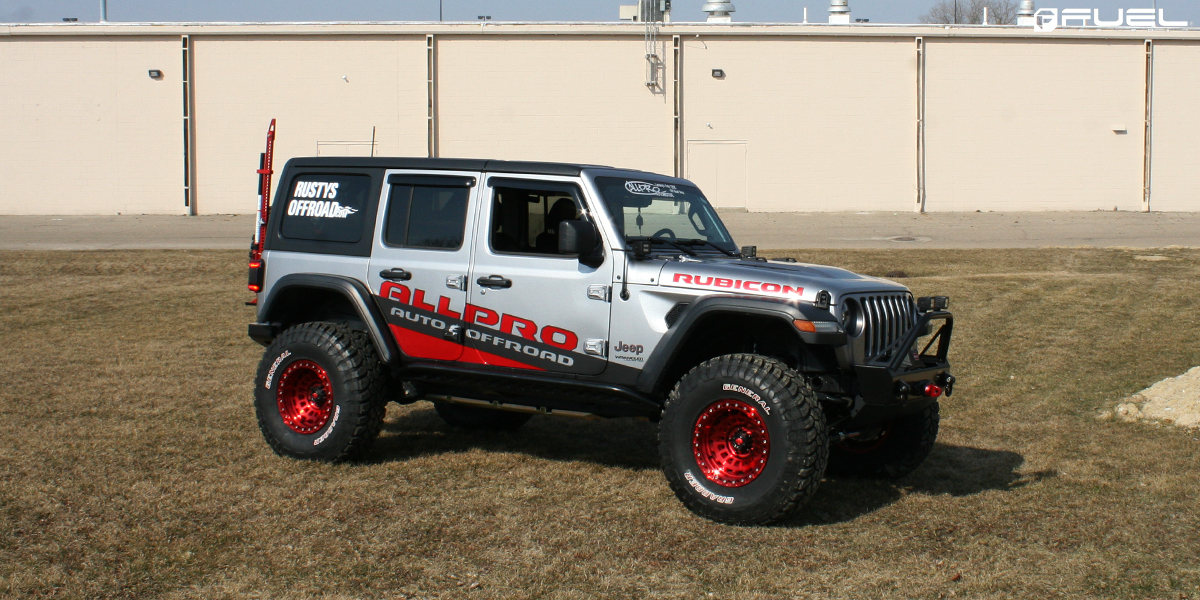 For this fitment, new Fuel Zephyr Beadlock – D100 wheels were chosen for their off-road capabilities and durability. Here, the new Fuel Rims were installed in a 17 x 9.0 front and rear setup and shod in General Grabber tires for grip in the rough stuff. Each one of the Fuel Zephyr Beadlock – D100 wheels also boasts a Candy Red finish that grabs attention with its shimmering hue.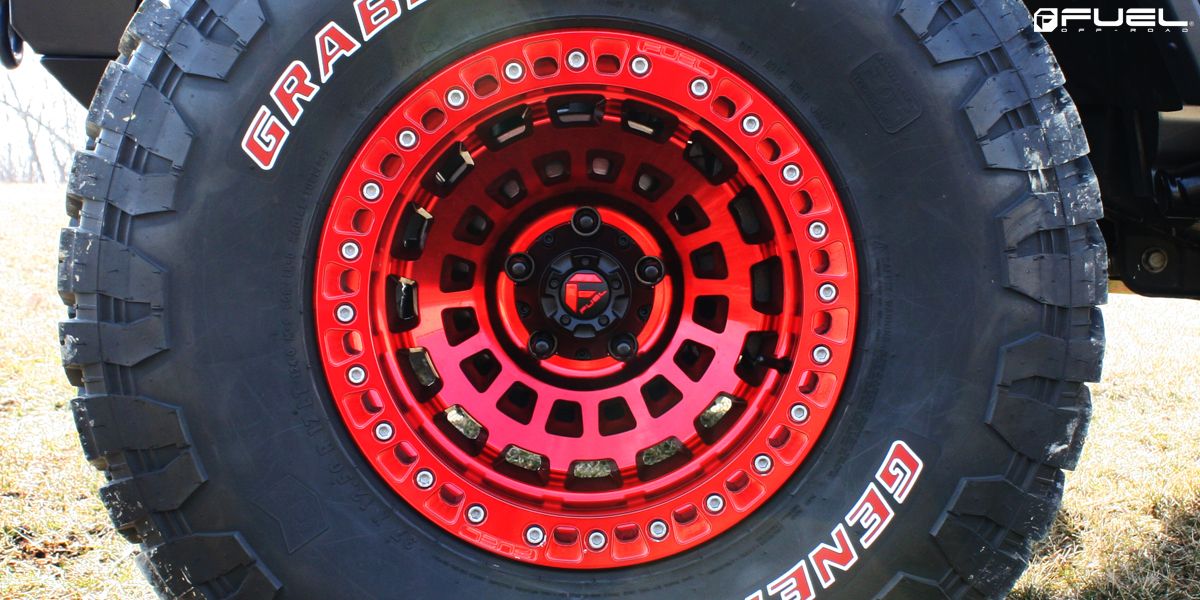 After a long list of upgrades and a new set of Fuel Zephyr Beadlock – D100 wheels, this Jeep Wrangler is ready to conquer any trail in its path!
Fitment Specifications:
Vehicle: Jeep Wrangler
Wheels: Fuel Zephyr Beadlock – D100
Wheel Finish: Candy Red
Wheel Size: 17 x 9.0
Tires: General Grabber
Source: Fuel Offroad
Credit: @allprolansing