Snow is no match for the winter package!
Winter is here in full force and that means that lovely snow and ice is hitting asphalt all around the northern part of the country. To combat these harsh driving conditions, Ford has developed a new winter rims and tires package for the Focus RS models that just eats up snow.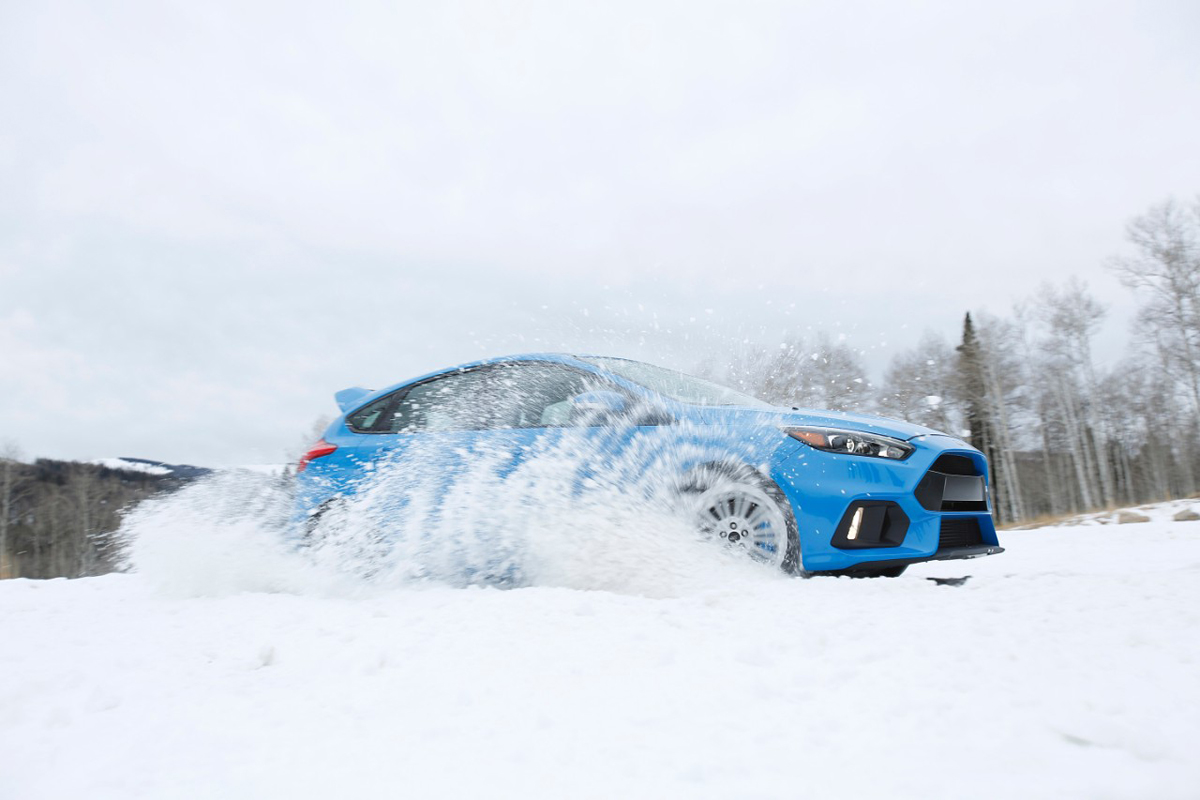 For the first time ever on a car in North America, the Focus RS will have a winter rims and tires package as a factory accessory. The combo is certified to Ford Performance standards as well, ensuring maximum quality, fitment, and performance.
"We started this project knowing what our RS customers really want out of their cars," said Adam Wirth, chassis supervisor, Ford Performance. "This tire package allows RS owners to continue spirited driving even in the snow."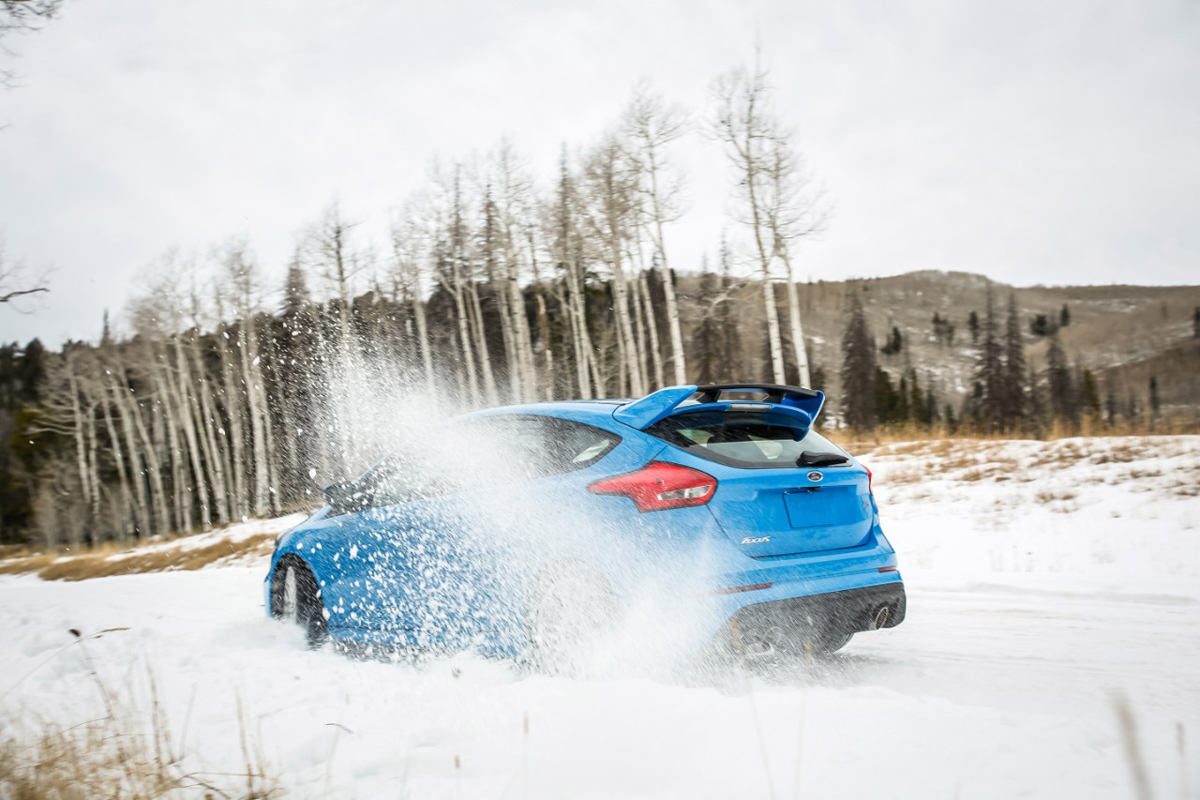 The 350 horsepower, all-wheel drive Ford Focus saw a lengthy testing process to find the perfect sets of rims and tires for the winter. The Ford engineering team went to Northern Michigan and Sweden to find a setup that offered the best ride, handling, and performance characteristics in snowy, cold, and icy conditions.
The winning set of rims and tires were the 18 x 7.5-inch factory wheel similar to that of the standard Focus RS along with 225/40 R18 Michelin Pilot Alpin PA4 tires. The skinnier wheel was chosen for better traction in snow and ice while the smaller diameter allows for chains to be added. Each wheel also features a special sparkle silver finish that helps to better hid salt spray and residue.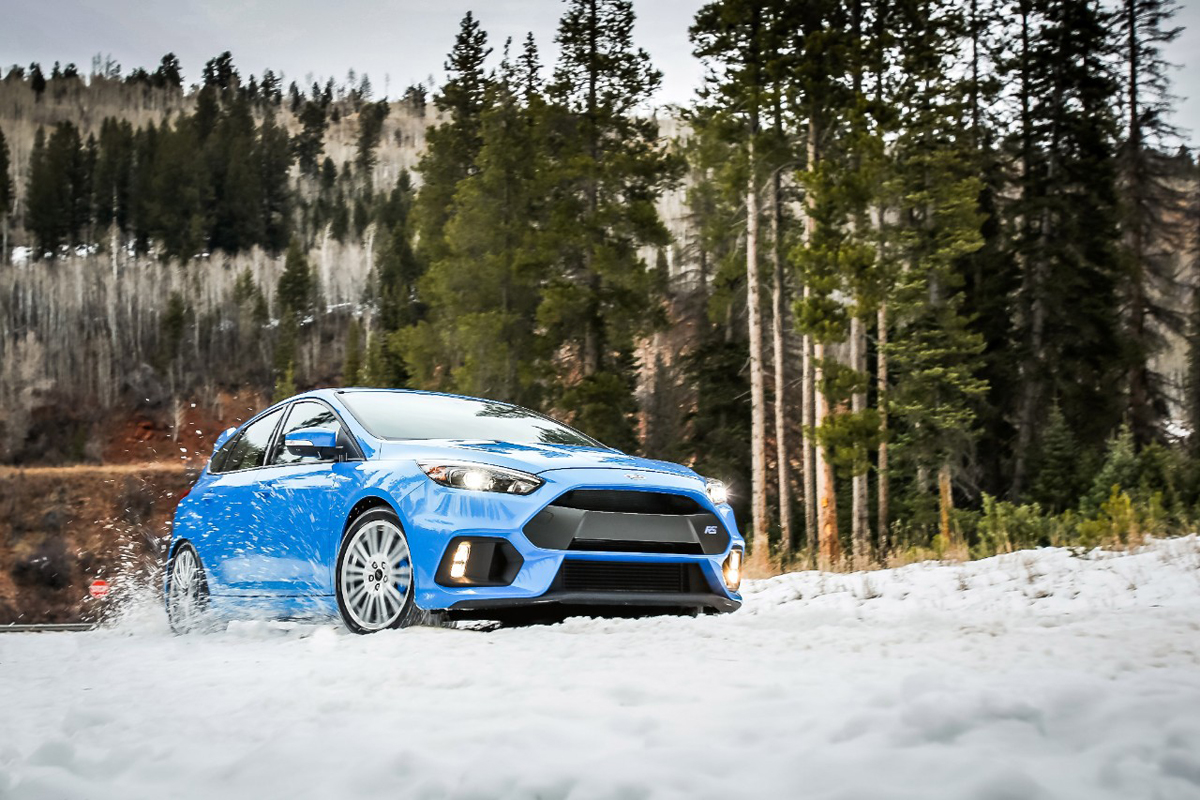 "We fully expect our more extreme-weather customers to take advantage of the ability to use snow chains," said Wirth with a smile.
The new Ford Focus RS Winter Wheel and Tire package is available in only in North America as a $1,995 option. In Canada, the package will come as standard.
Source: Ford