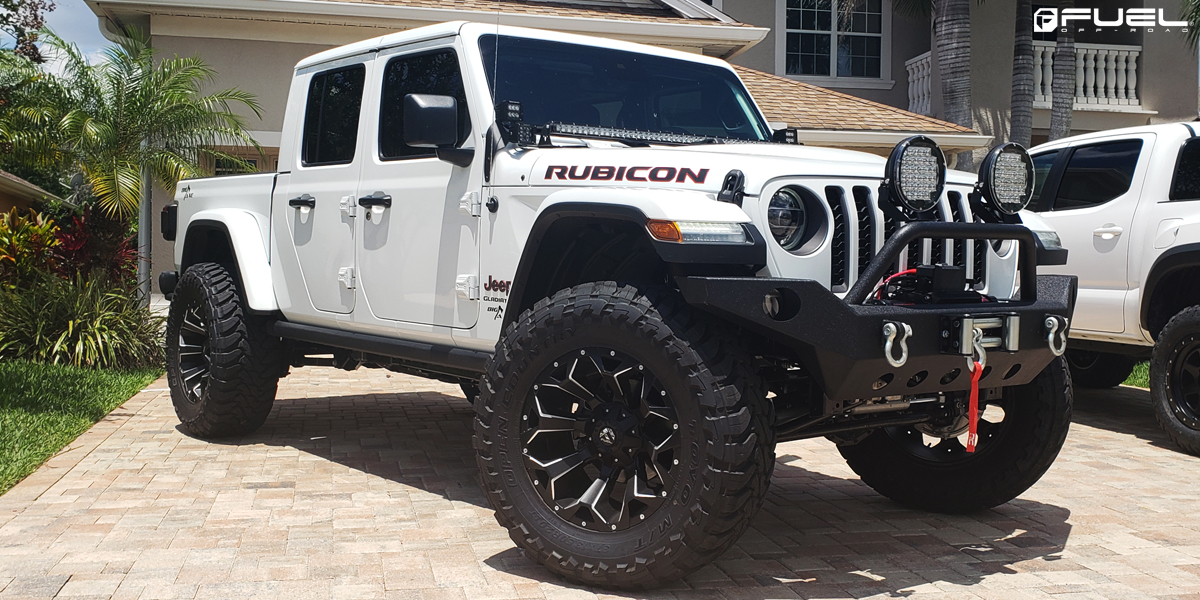 New look for the new pickup.
The Jeep Gladiator is back and it has a lot of drivers excited. Not only does it have the classic Jeep off-road capability, but it boasts even more cargo space thanks to its pick-up design. The Gladiator is just starting to hit the trails from dealership lots and this one found its way to a new set of Fuel Wheels.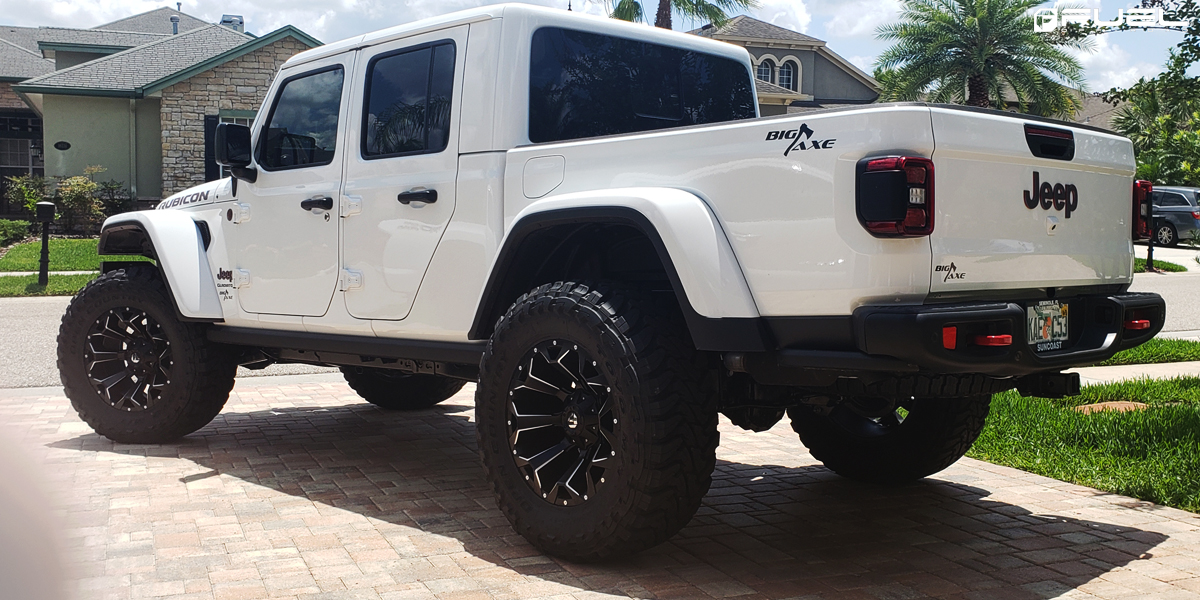 Much of the Jeep Gladiator is the same mechanically as the newest-generation of Jeep Wrangler. The 3.6-liter Pentastar V-6 engine comes standard and spits out a healthy dose of 280 horsepower and 265 lb-ft. of torque for all four Fuel Wheels to consume with ease. Everything from the suspension to the axles, and drivetrain is built to go off-roading and haul quite the payload as well.
This Jeep Gladiator features a new list of upgrades starting with the front fascia. Here, a new bumper with integrated tow hooks and LED lights gives the truck a more aggressive look. The rear also sports a matching bumper with integrated hooks in case it gets stuck in a sticky situation. Beneath the fenders is a new suspension lift kit that makes room for the new Fuel Wheels.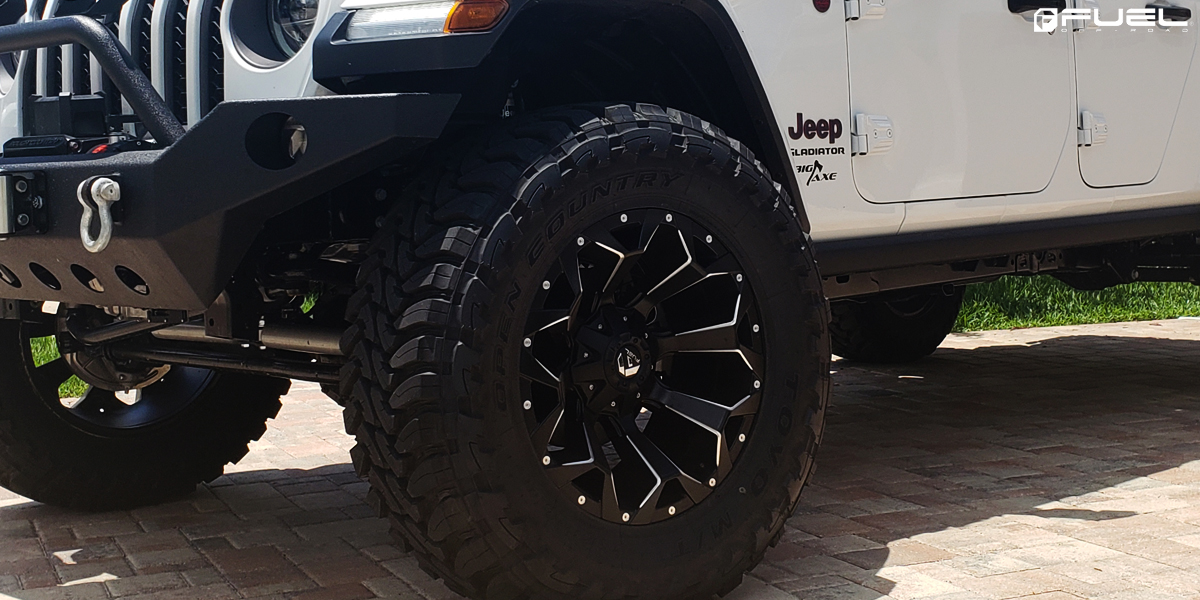 Hitting the trails is a new set of Fuel Assault – D546 rims. These new Fuel Wheels measure a healthy 20 x 10.0 at the front and rear axles, and sport a complex, angular spoke design that adds to the toughness of the truck. Each one of the new Fuel Assault – D546 rims also sports a Black and Milled finish that compliments the Black and White color scheme of the body.
The Jeep Gladiator may be the new kid on the off-road block, but it's more than capable and ready to handle rough terrain in style.
Fitment Specifications:
Vehicle: Jeep Gladiator Rubicon
Wheels: Fuel Assault – D546
Wheel Finish: Black and Milled
Wheel Size: 20 x 10.0
Source: Fuel Offroad
Build Credit: @HALOAUTOSPORTS