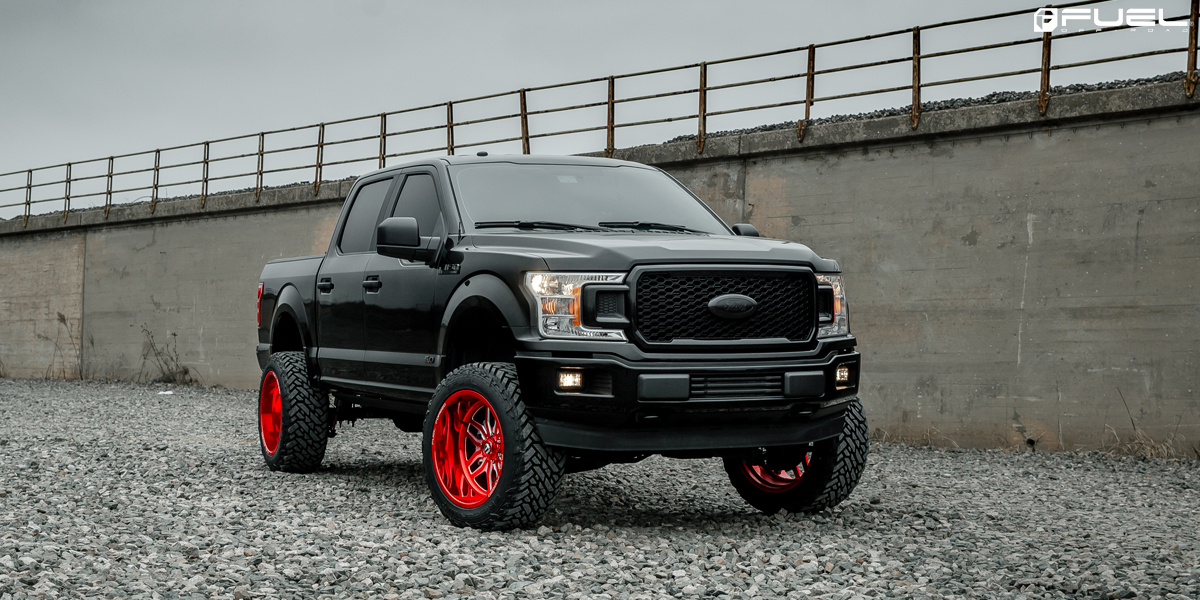 Time for some tough truckin'!
The Ford F-150 is an all-star in the full-size truck segment. It's one of the most popular trucks on the road today, and there's an array of variants to suit any kind of need. While the F-150 Raptor is the king of high-performance fun, the F-150 with the 5.0-liter V-8 engine still serves up quite a bit of fun, and this F-150 with Fuel Wheels is here to show you just how.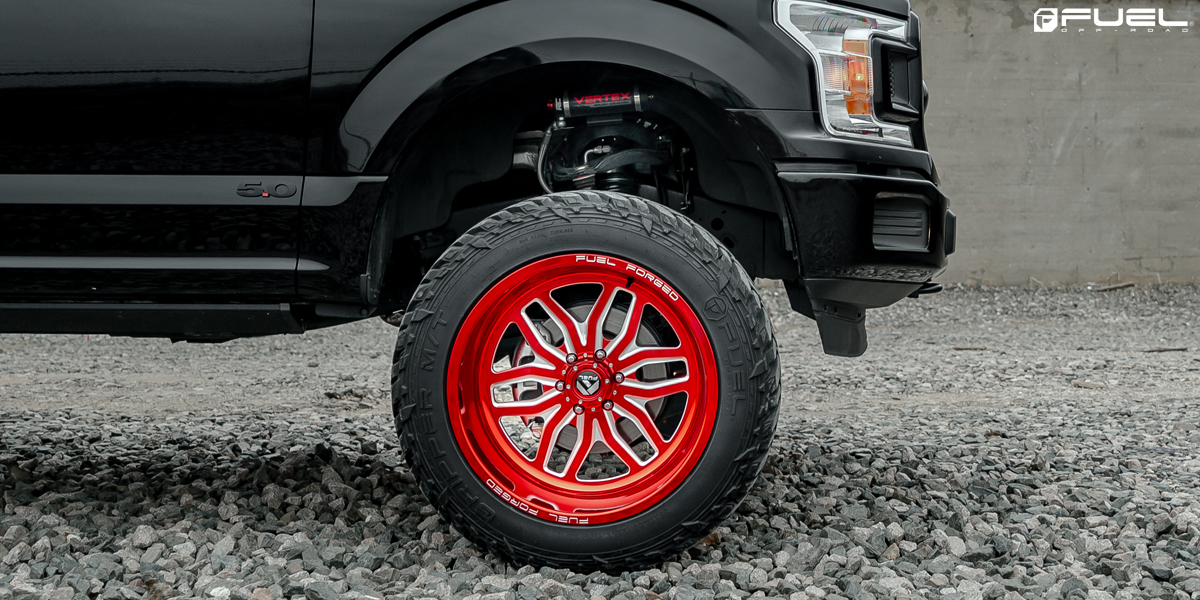 This Ford F-150 might not come packed with the same 3.5-liter EcoBoost V-8 engine, but it has the same engine as the mighty Ford Mustang GT. Here, the Coyote 5.0-liter naturally-aspirated V-8 engine is used and produces 395 horsepower at 5,750 RPM and 400 lb-ft. of torque at 4,500 RPM. Power is sent through a 10-speed automatic transmission to the new Fuel Wheels, resulting in a healthy dose of acceleration.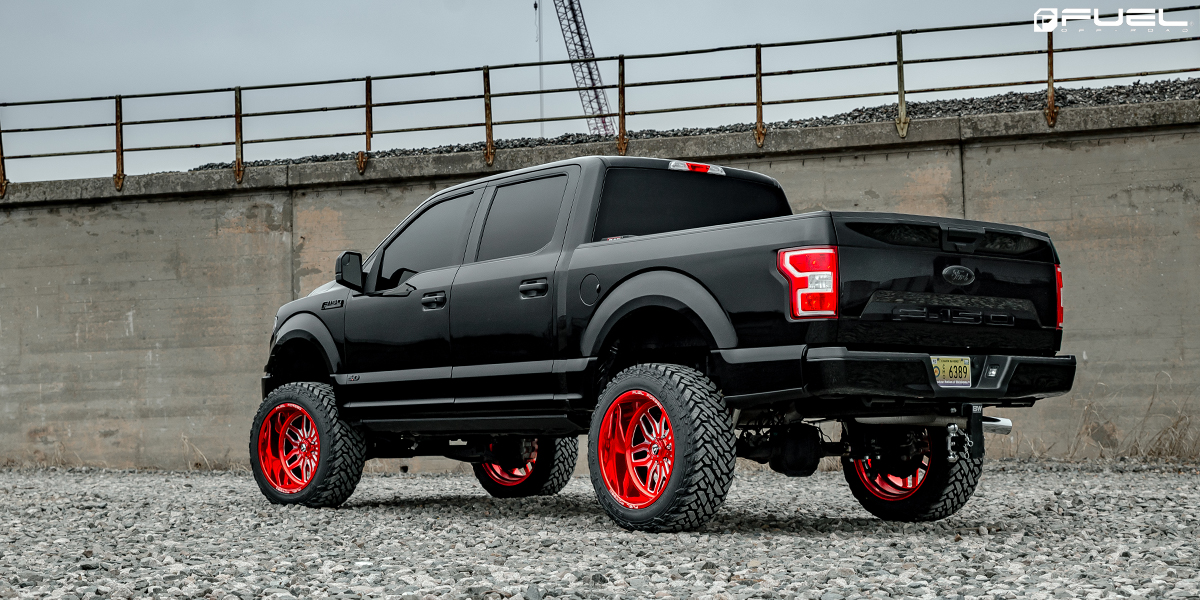 This Ford F-150 also comes with a few extra goodies. The owner decided to go with an all-Black theme for the exterior with the Blacked-out front Ford oval badge, grille, and all the mouldings and trim pieces. Even the windows are tinted. There's also a new suspension lift system that makes room for the new Fuel Wheels sitting beneath the fenders. At both front side panels is a '5.0' badge proudly on display with a Red period.
The biggest eye-catcher here is the new set of Fuel FF66 rims. These six-lug Fuel Wheels measure 22 inches in diameter and feature a six-twin-spoke design. On this Ford F-150, the new Fuel FF66 rims were installed with a Candy Red finish and Milled spoke borders that stands out on the all-Black backdrop of the truck. Each one of the Fuel FF66 rims is also shod in Fuel Gripper M/T tires for grip on- or off-road.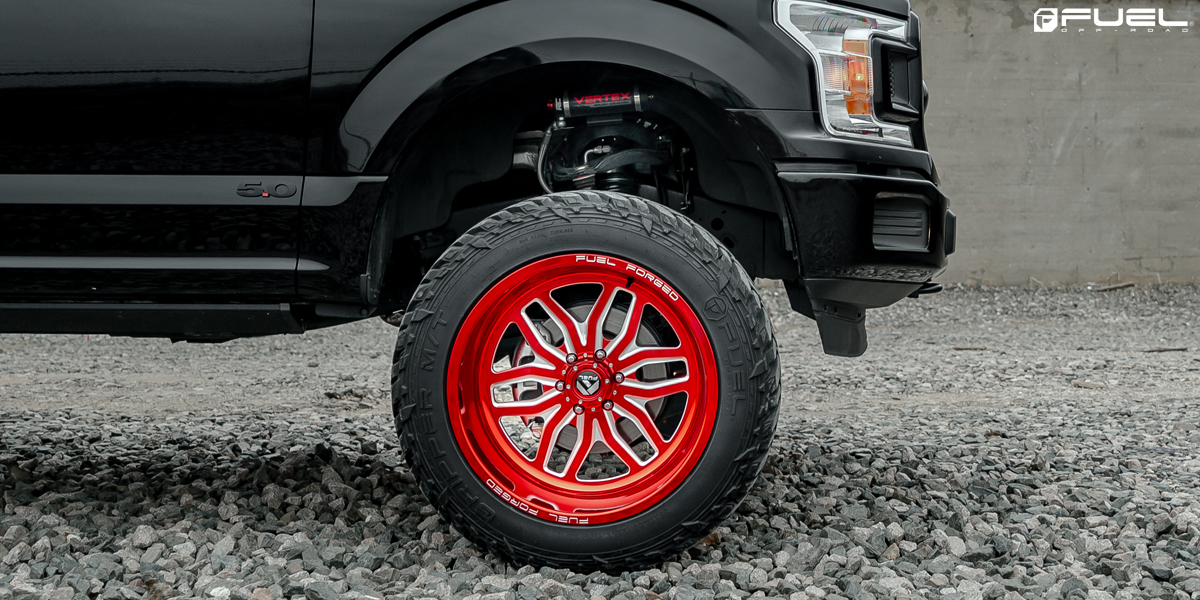 This Ford F-150 has all the aesthetics and power that it needs with its Fuel FF66 wheels and 5.0-liter V-8 to put on a show.
Fitment Specifications
Vehicle: Ford F-150
Wheels: Fuel FF66 (six-lug)
Wheel Finish: Candy Red & Milled
Wheel Diameter: 22 inches
Tires: Fuel Gripper M/T
Source: Fuel Offroad