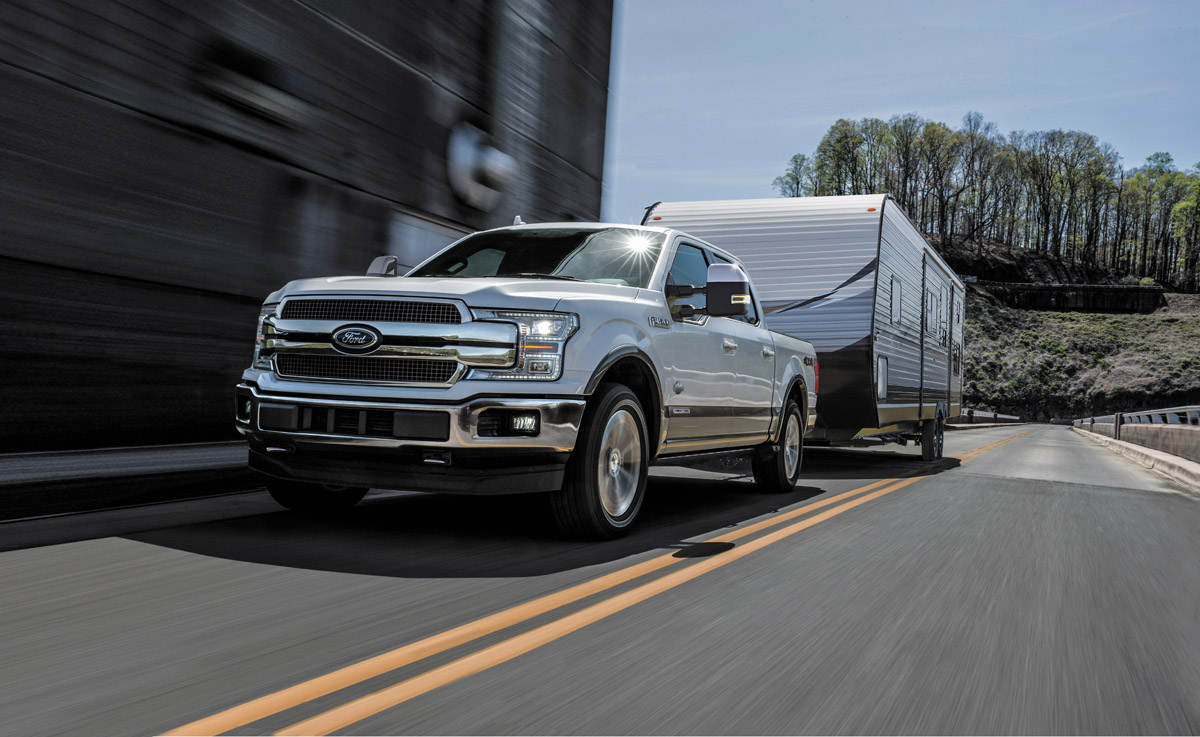 An all-new Power Stroke diesel for the first time in an F-150.
For the entire history of the Ford F-150, drivers have been limited to gasoline-consuming engines. If they wanted the benefits of diesel, they had to go up into the F-Series Super Duty range. Now, that's all changing as there's an all-new Power Stroke V-6 diesel engine driving the truck rims with loads of torque and even better efficiency.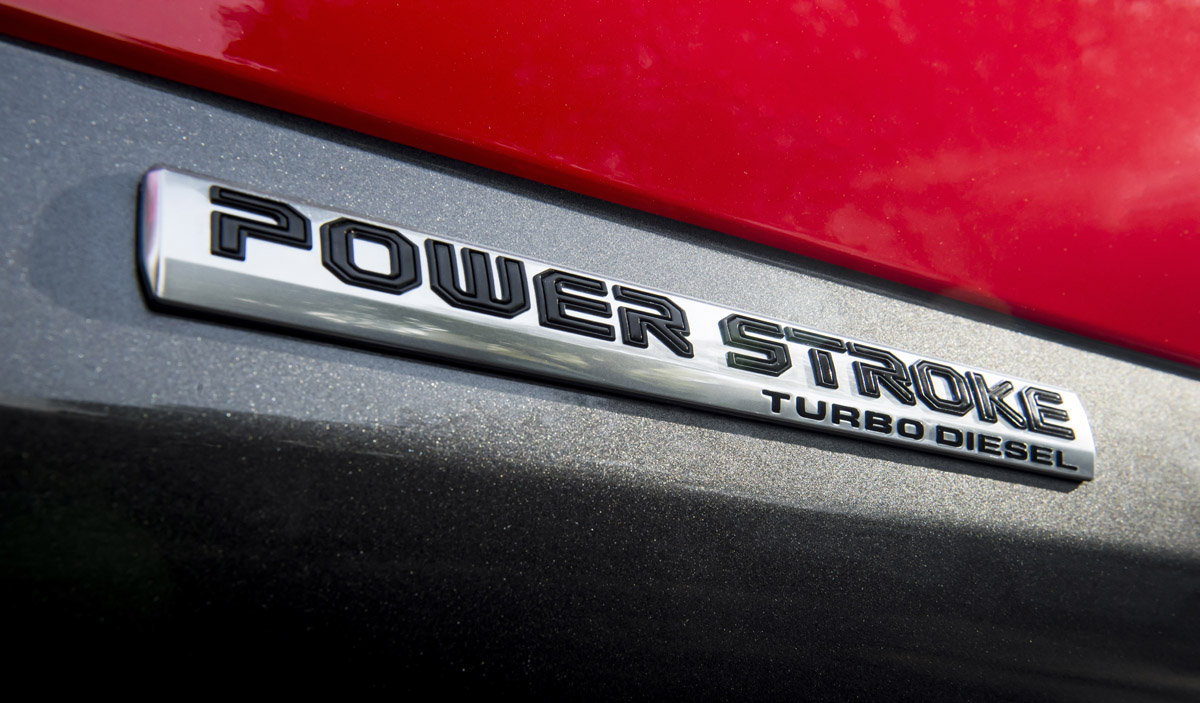 "For every truck owner who wants strong fuel economy while they tow and haul, we offer a new 3.0-liter Power Stroke® V6 engine that dreams are made of," said Dave Filipe, vice president global powertrain engineering. "The more you tow and the longer you haul, the more you'll appreciate its class-leading towing and payload capacity and how efficient it is at the pump."
The new Power Stroke 3.0-liter V-6 turbodiesel engine is all-new and designed after the 6.7-liter Power Stroke diesel engines that have been powering the F-Series Super Duty truck rims since 2011. The new V-6 will provide superb fuel efficiency while best-in-class diesel towing and payload for F-150 customers that need better work performance.
The Ford F-150's new Power Stroke 3.0-liter turbodiesel V-6 engine will send 250 horsepower and 440 lb-ft. of torque at just 1,750 RPM to all four or the rear truck rims. The engine features a compacted-graphite engine block and forged steel crank from the 2.7-liter EcoBoost motor. A high-efficiency variable-geometry turbocharger and common-rail fuel injection system makes for instant power and smooth, linear power with greater efficiency. A premium mechanical engine-driven fan and dual radiator shutters are also used for high-altitude, high-temperature performance.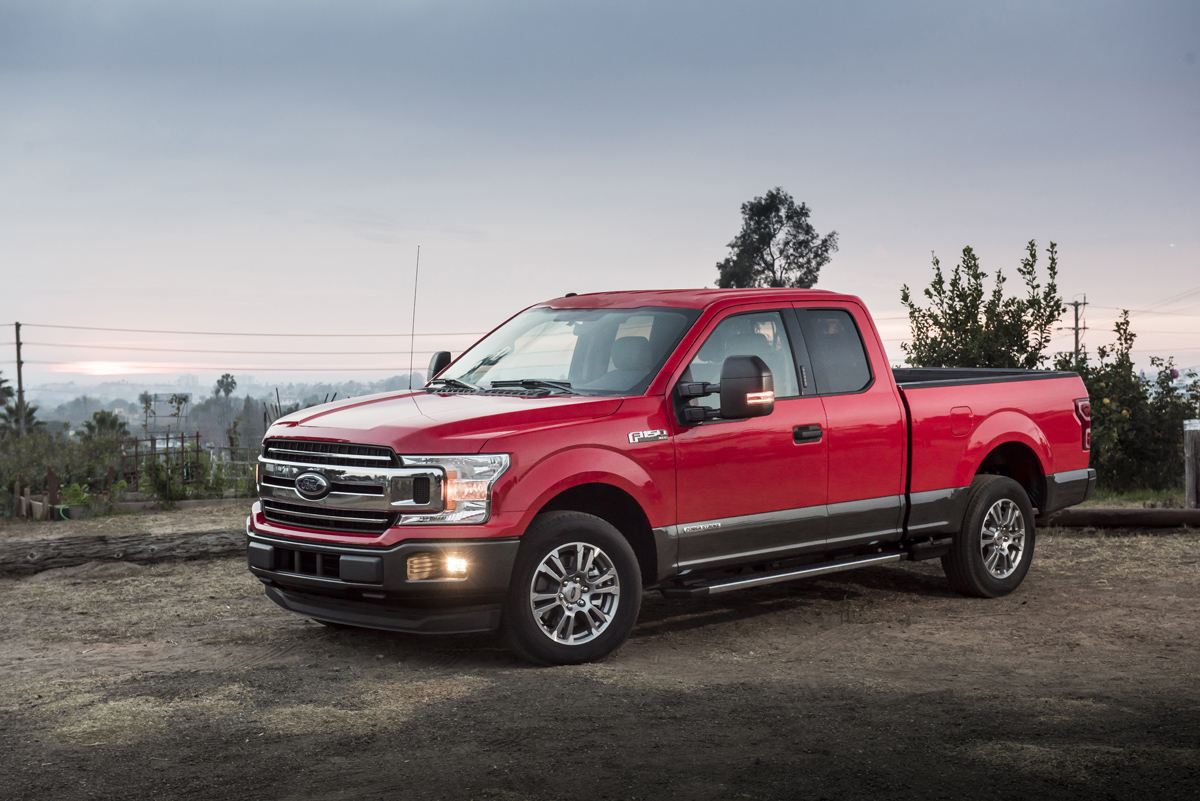 When testing at the Davis Dam in Arizona, the F-150 with the new Power Stroke V-6 engine climbed 13 miles at a six-percent grade in temperatures over 100-degrees while maintaining a level power output.
"We know that competing diesels with electric cooling fans have to dial back on power under extreme heat and altitude, so we decided on a viscous-controlled mechanical fan that has the capacity to move much more air across the radiator and intercooler in extreme conditions," said David Ives, Ford diesel engine technical specialist. "This gives F-150 Power Stroke owners more power and more passing capability in harsh conditions."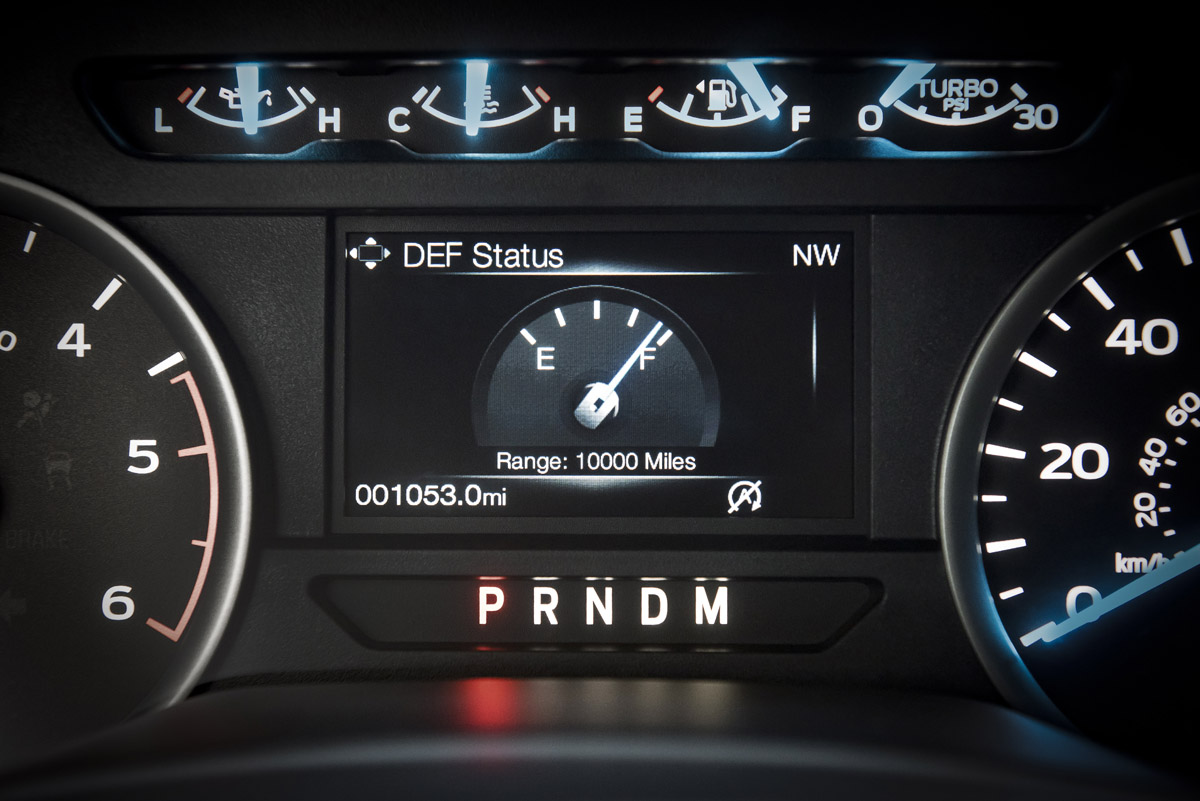 The new Power Stroke 3.0-liter V-6 diesel engine will be the sixth engine choice in the Ford F-150. The engine will send power to the truck rims through a specifically-tailored SelectShift 10-speed automatic transmission with ratios and shift points designed to maximize low-speed torque, power, and fuel efficiency. Automatic start-stop also comes standard as well.
The new Power Stroke V-6 will give the Ford F-150 a whipping best-in-class 11,400-lbs. of towing capacity and 2,020-lbs. of payload with an EPA-targeted 30 MPG, highway.
The new 3.0-liter Power Stroke turbodiesel V-6 will be available in the 2018 Ford F-150 for ordering in mid-January with deliveries starting in the spring. The turbodiesel motor will be available to drive either all four or two of the truck wheels in 4×2 or 4×4 variants. Pricing and official EPA fuel economy estimates will be released at a later date.
Source: Ford