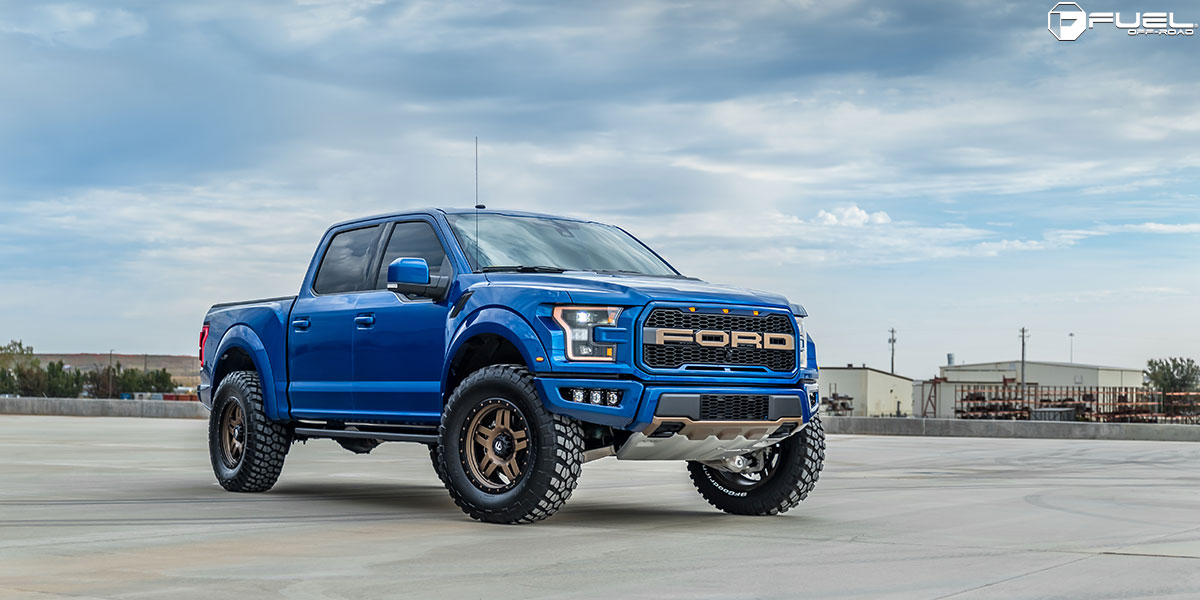 Turnin' up the boost.
The new Ford F-150 Raptor has loads of new technology, hardware, and an EcoBoost engine that loves to put down the power on or off the road. It's a mean machine that lives for the mud, dirt, and any other kind of terrain. This Blue boosted truck is ready to get down and dirty in style with its new set of Fuel Wheels.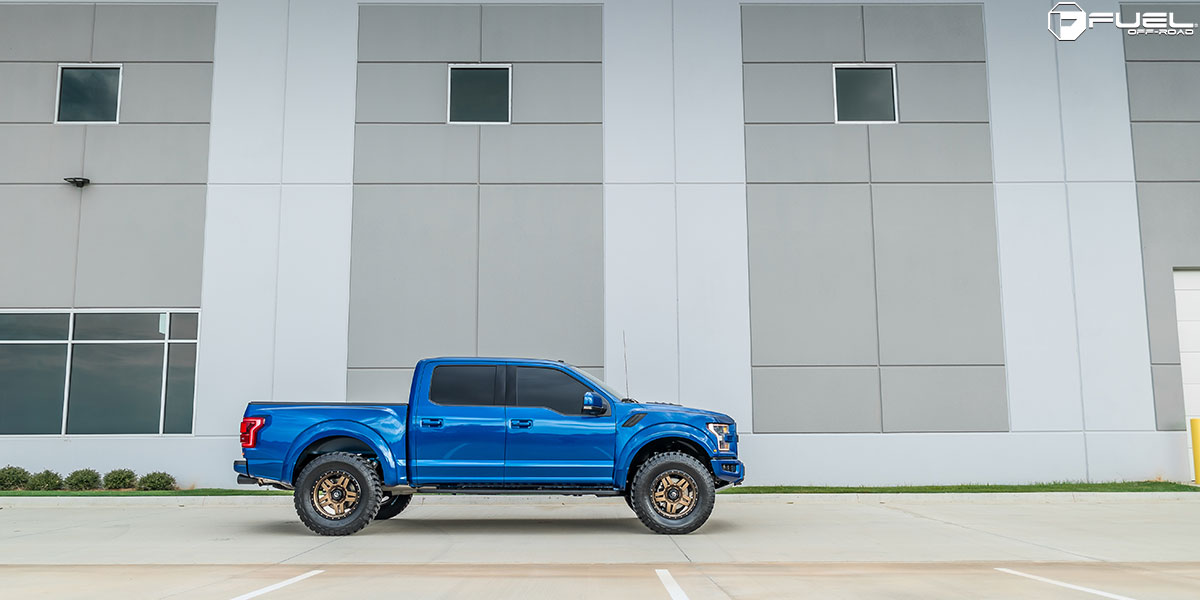 Like the previous generation model, the new Ford F-150 Raptor is powered by a 3.5-liter EcoBoost V-6 engine. The twin-turbocharged motor makes 450 horsepower at 5,000 RPM and 510 lb-ft. of torque at 3,500 RPM this time around. That power is sent through an all-new 10-speed automatic transmission to all four Fuel Wheels for some serious performance.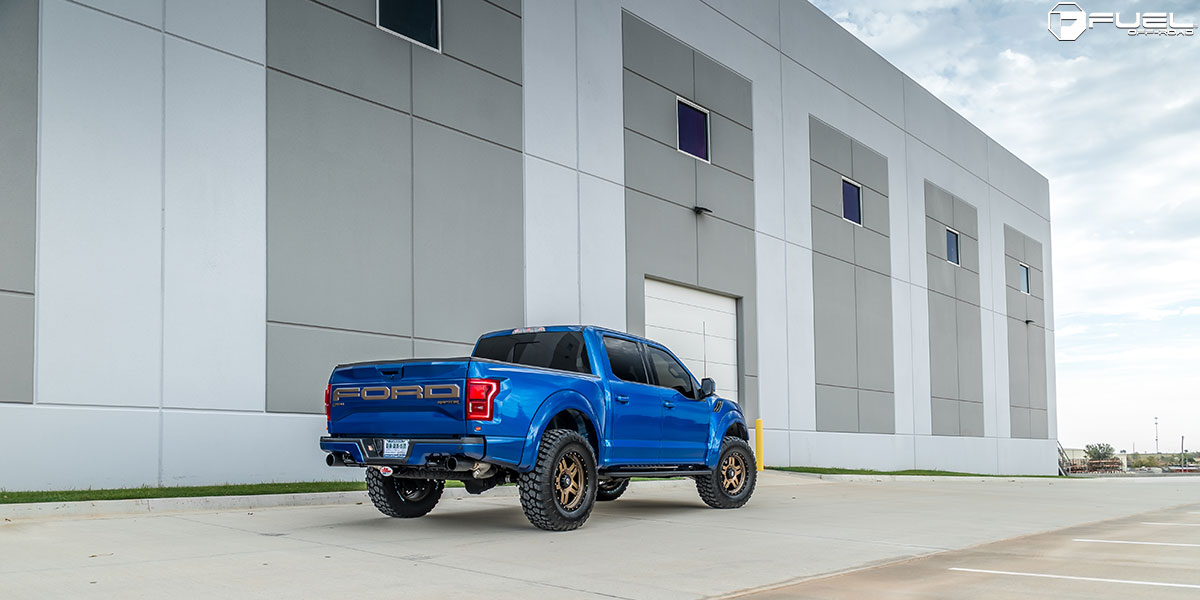 There's also loads of special suspension components including FOX shocks that are designed to provide the best handling in off-road situations. Larger fender flares are also used to accommodate the new Fuel Wheels and beefy off-road tires, especially with the added wheel travel.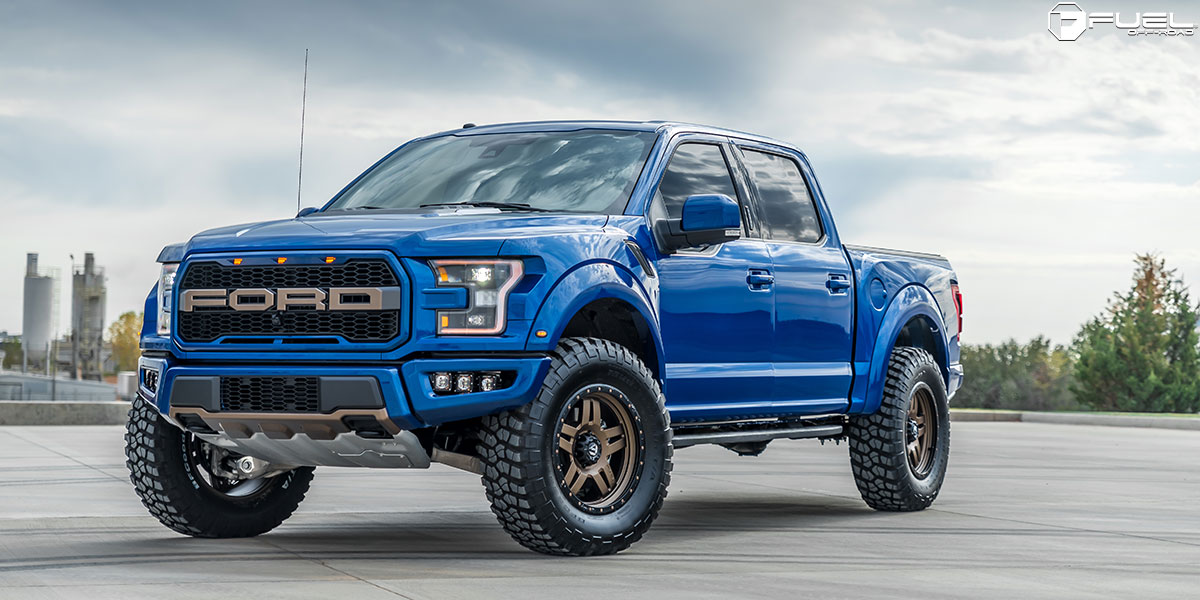 On this Ford F-150 Raptor, a new set of Fuel Anza – D583 rims were installed. These five double-spoke wheels are perfect for all-terrain drivers looking to have a bit of style. Each one of the Fuel Wheels was given a smooth Matte Bronze finish with Black outer ring that matches other trim pieces and the front 'FORD' lettering across the bumper. The new Fuel Anza – D583 rims were installed in a respectable 20-inch diameter and outfitted with meaty all-terrain tires to eat up dirt.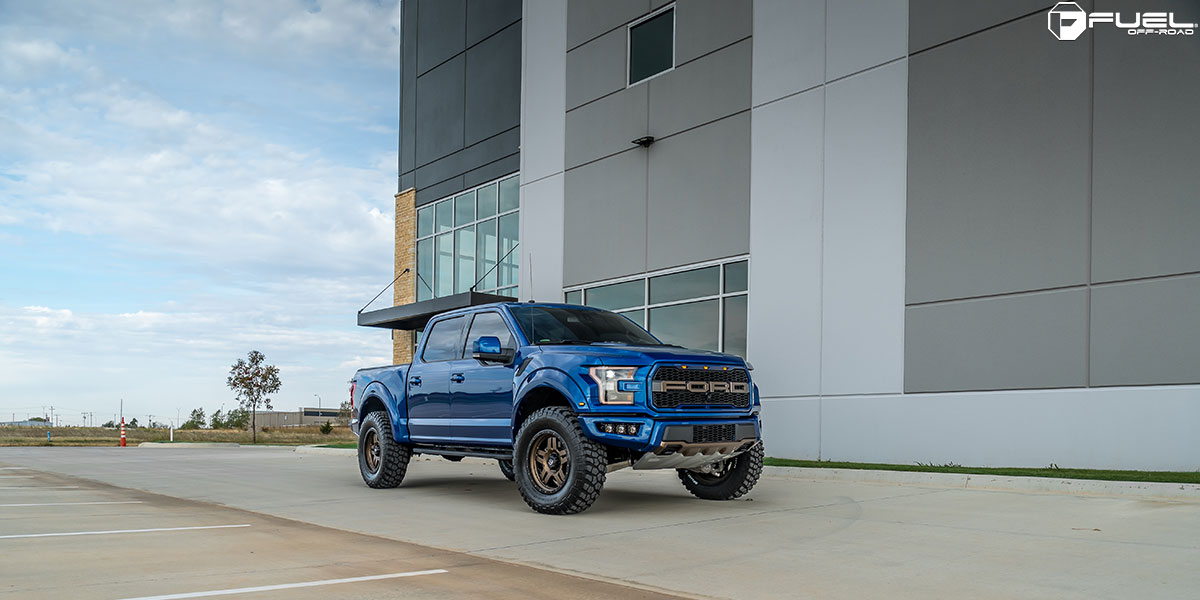 If you're looking for a truck that blends off-road performance and style, then this Ford F-150 Raptor with Fuel Anza – D583 wheels is the perfect choice.

Fitment Specifications:
Vehicle: Ford F-150 Raptor
Wheels: Fuel Anza – D583
Wheel Finish: Matte Bronze with Black outer ring
Wheel Diameter: 20 inches
Source: Fuel