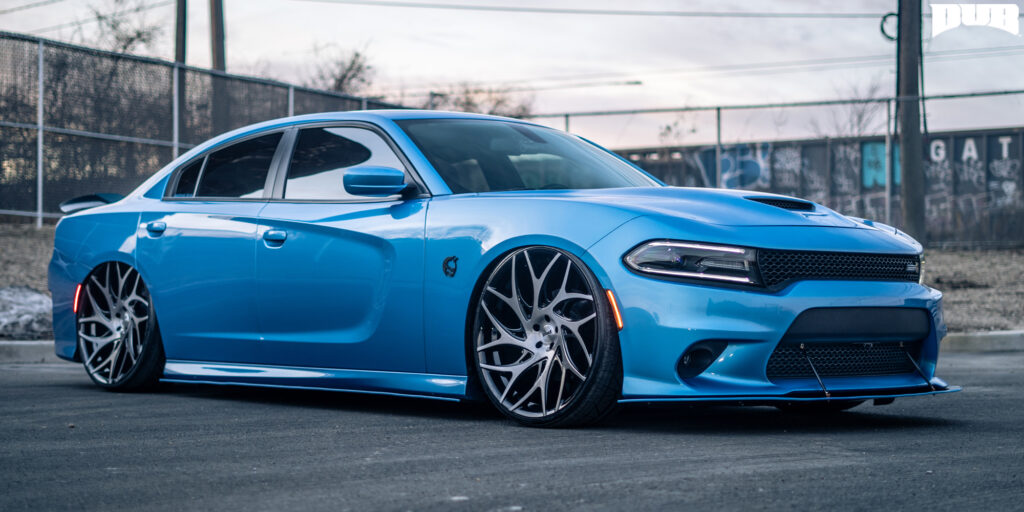 American Muscle.
It's hard to believe that the current-generation of Dodge Charger has been in production since 2011. That's an eternity in the automotive world, but why mess with something that works so well? This Dodge Charger is all about making a statement and does so with its slammed stance, V-8 engine, new aerodynamics, and DUB wheels.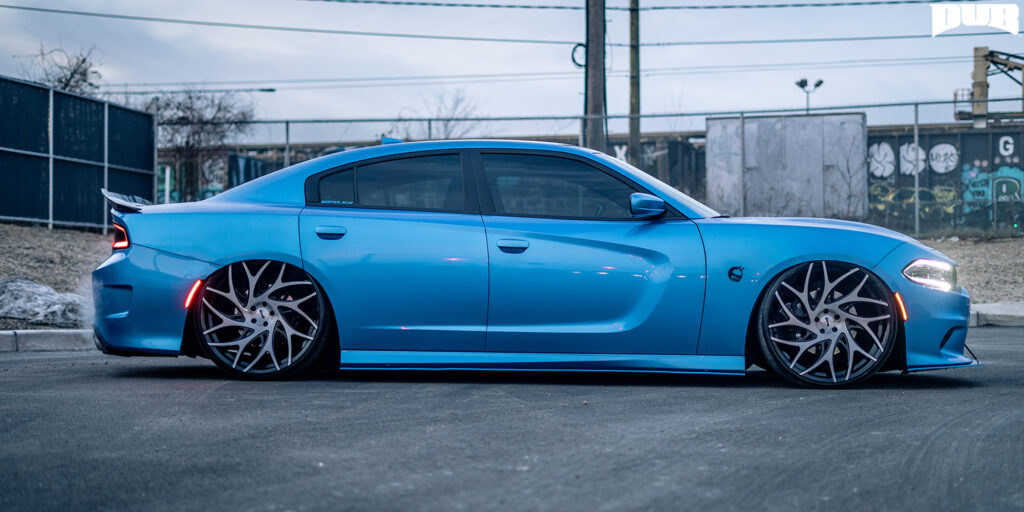 This Dodge Charger has all the muscle you could ask for in an American sport sedan. Like a true muscle car, the Charger comes packed with a meaty 6.4-liter, naturally-aspirated V-8 engine spitting out 485 horsepower and 475 lb-ft. of torque. That's sent to the rear DUB wheels via an eight-speed automatic transmission for some serious straight-line performance.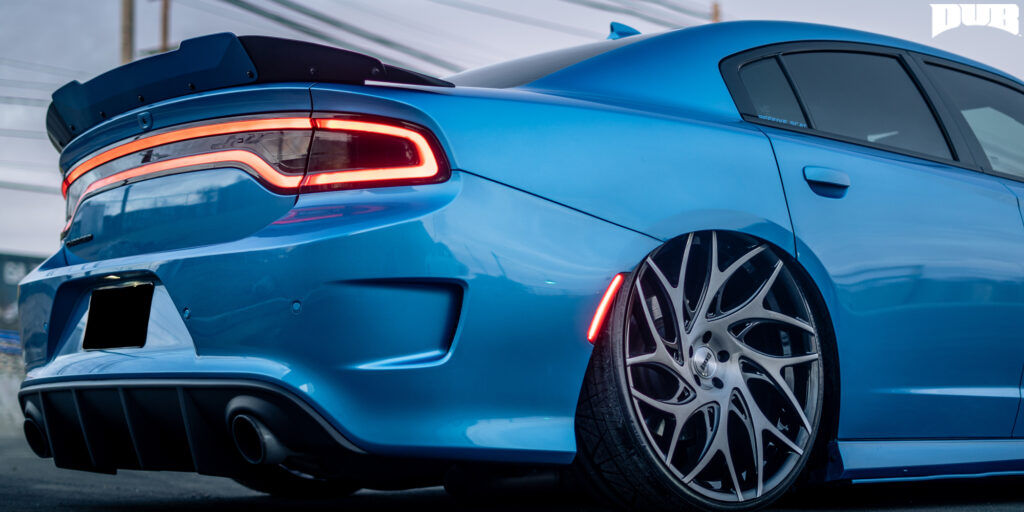 Elsewhere, it's all about the looks. A new aerodynamic kit consisting of a rear decklid spoiler, rear diffuser with integrated exhaust, side skirts, and a front spoiler lip gives the Charger a more intimidating and powerful look that's backed up by its large V-8 engine. Additionally, there's a new lowering kit that reduces the ride height and makes room for the new DUB wheels.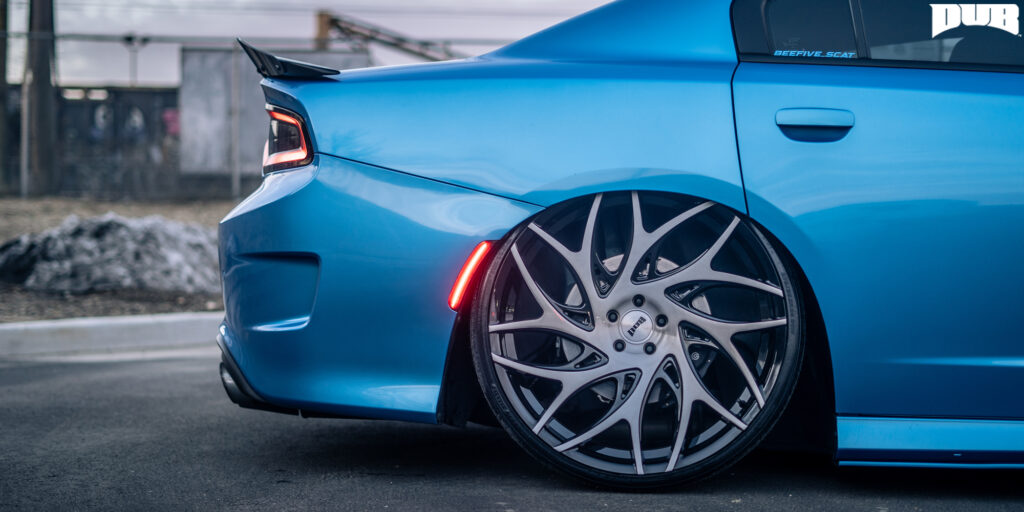 What really separates this Dodge Charger from the rest of the pack is a new set of DUB GOAT – S260 rims. These DUB wheels measure a massive 24 inches in diameter at the front and rear with the latter sporting an even deeper concave. The DUB GOAT – S260 rims feature a directional mesh-style spoke design that is both stylish and imposing. On this fitment, each wheel was given a smooth Gloss Black finish with Brushed Tint face that goes well with the athletic Blue exterior paint color.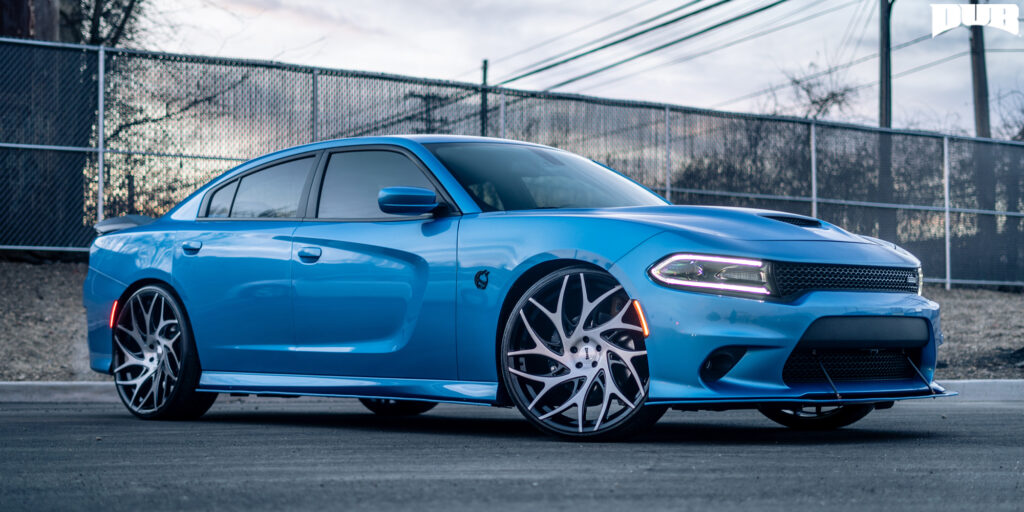 This Dodge Charger and its customized look with DUB GOAT – S260 wheels will be here to stick around for quite some time and be turning heads for years to come.
Fitment Specifications:
Vehicle: Dodge Charger
Wheels: DUB G.O.A.T. – S260
Wheel Finish: Gloss Black with Brushed Tint
Wheel Diameter: 24 inches
Source: DUB Wheels