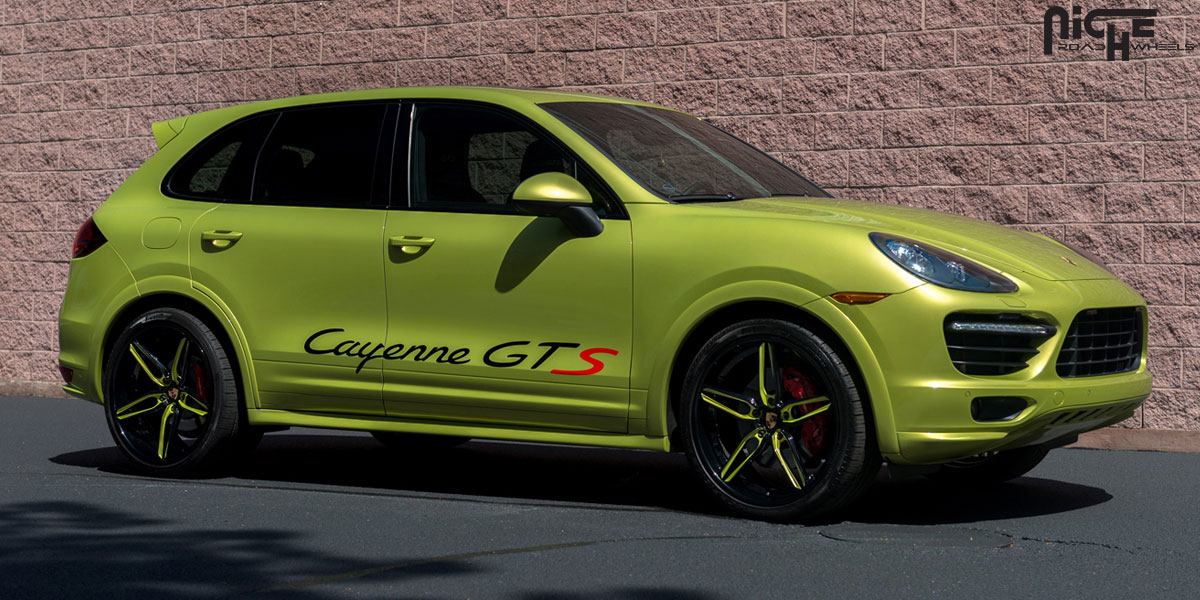 Polarizing Porsche Power.
The Porsche Cayenne was a polarizing vehicle itself when it was first launched by the German automaker. It was seen as blasphemy by Porsche enthusiasts while others saw it as a perfect second vehicle. In the end, it brought the company a great deal of revenue that allowed them to build even better, more advanced vehicles. This Lime Green Porsche Cayenne GTS with custom Niche Wheels is the definition of polarizing when it comes to high-performance SUVs.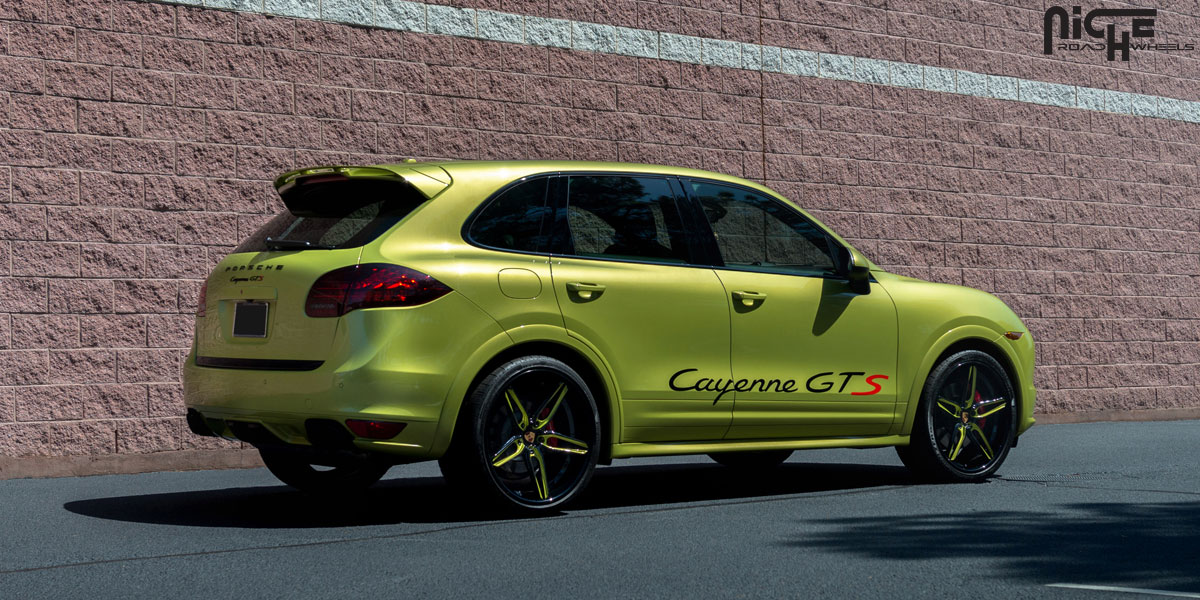 The Porsche Cayenne GTS is a monster of an SUV. It's built to be the more hardcore, driver-oriented model variant in the Cayenne lineup. At the heart of this German SUV is a twin-turbocharged 3.6-liter V-6 engine that spits out a healthy 440 horsepower at 6,000 RPM and 443 lb-ft. of torque at just 1,600 RPM for all four of the Niche Wheels. An eight-speed automatic transmission allows it to reach 60 mph from rest in as little as 4.8 seconds while top speed is all the way back at 163 mph.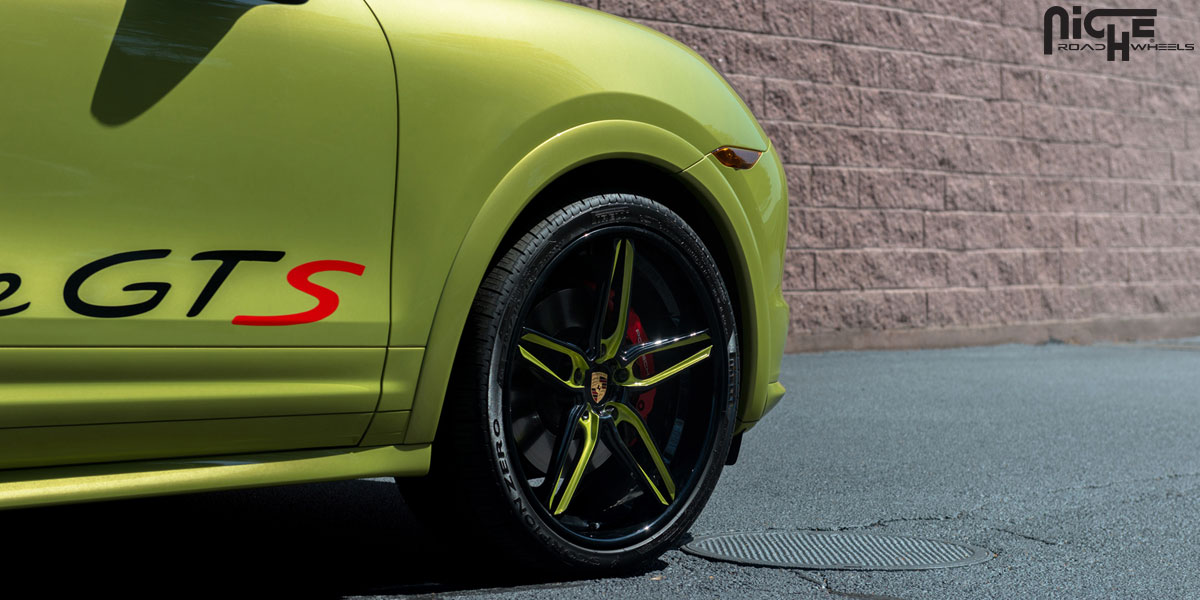 This Porsche Cayenne GTS might not be afraid to put down the power, but it's all about the looks. This Lime Green machine might be looked at as "Puke Green" by some, but there's no questioning its eye-catching style. The vibrant body is contrasted by black accents such as the tinted taillights, black grille, and new Niche Wheels.
The new set of Niche Spyder rims were the perfect fit for this high-performance SUV thanks to their intricate five double-spoke design. The Niche Spyder rims measure a hefty 22 x 10.0 up front and wider 20 x 12.0 at the rear with corresponding high-performance tires for even more grip. Each one of the Niche Wheels shines with a Gloss Black finish with Lime Green windows that match the color scheme perfectly.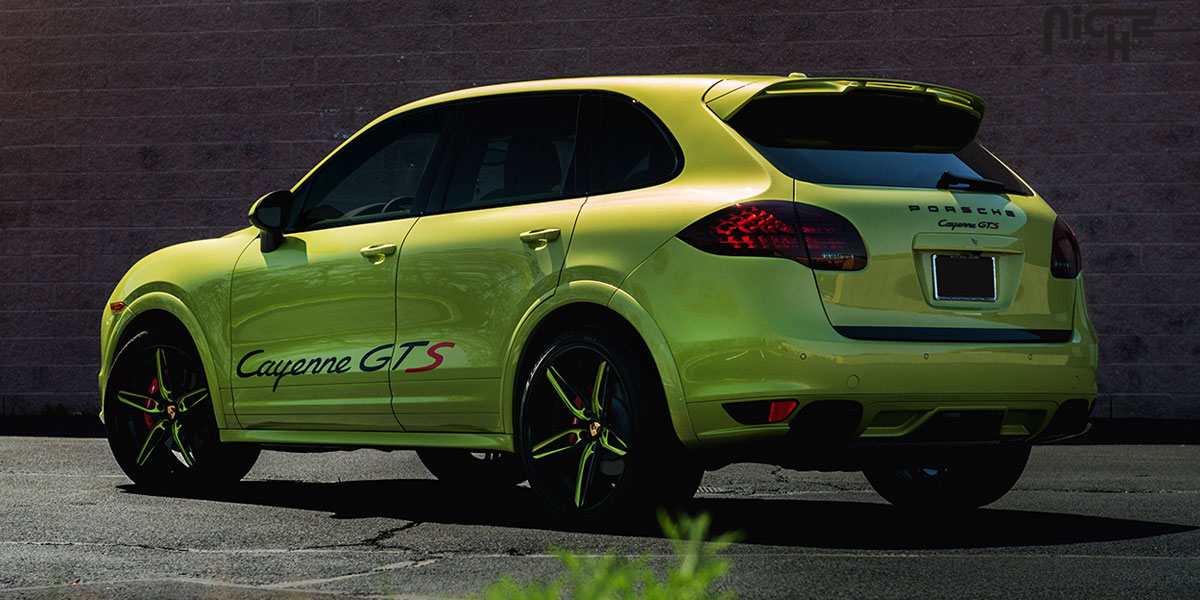 This Lime Green Porsche Cayenne GTS with Niche Spyder rims might not be everyone's favorite SUV, but it's definitely a head-turner no matter where it goes.
Fitment Specifications:
Vehicle: Porsche Cayenne GTS
Wheels: Niche Spyder
Wheel Finish: Gloss Black with Lime Green windows
Front Wheels: 22 x 10.0
Rear Wheels: 22 x 12.0
Source: Niche Road Wheels