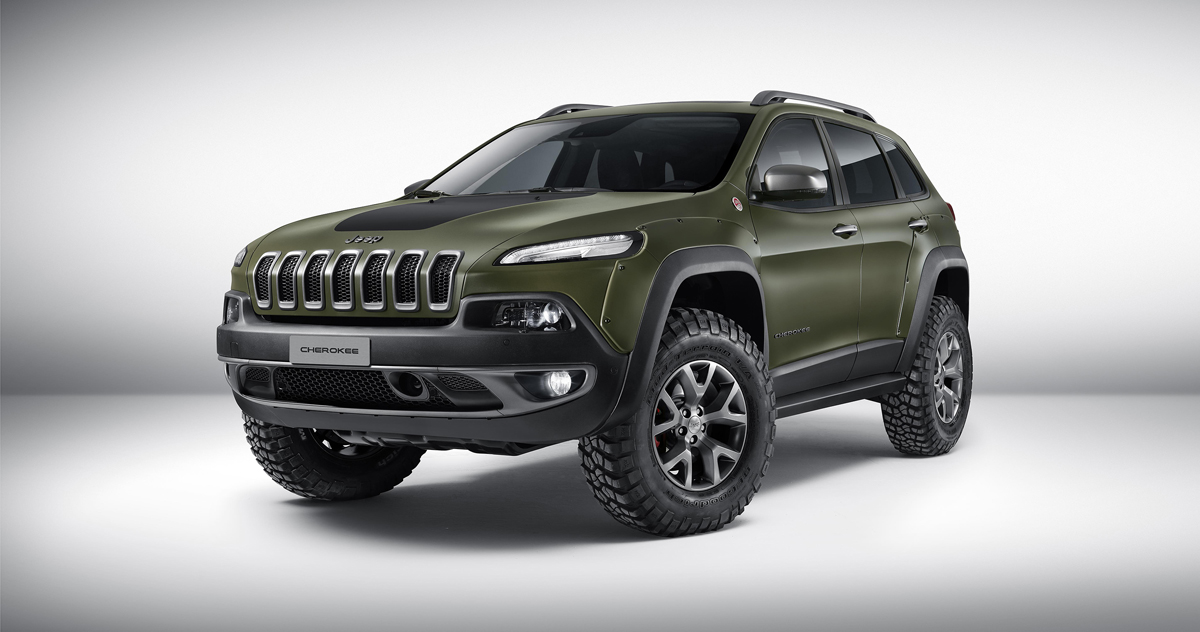 KLimbing into Frankfurt.
The Frankfurt International Motor Show is home to the latest and greatest stars in the automotive world from the high-end to the low-end. This year, Jeep was out in full force along with MOPAR as they unveiled three new Jeep model variants/special editions with new Jeep wheels, custom modifications, and more all from MOPAR.
One of the new model variants equipped with all the latest and greatest MOPAR goodies and Jeep wheels to give customers the ability to create a truly unique SUV is the Jeep Cherokee KrawLer. The name has two meanings; its "rock crawler" reference speaks of its ability to conquer any kind of off terrain obstacle, while the capital "K" and "L" refers to the "KL" chassis designation for the Cherokee.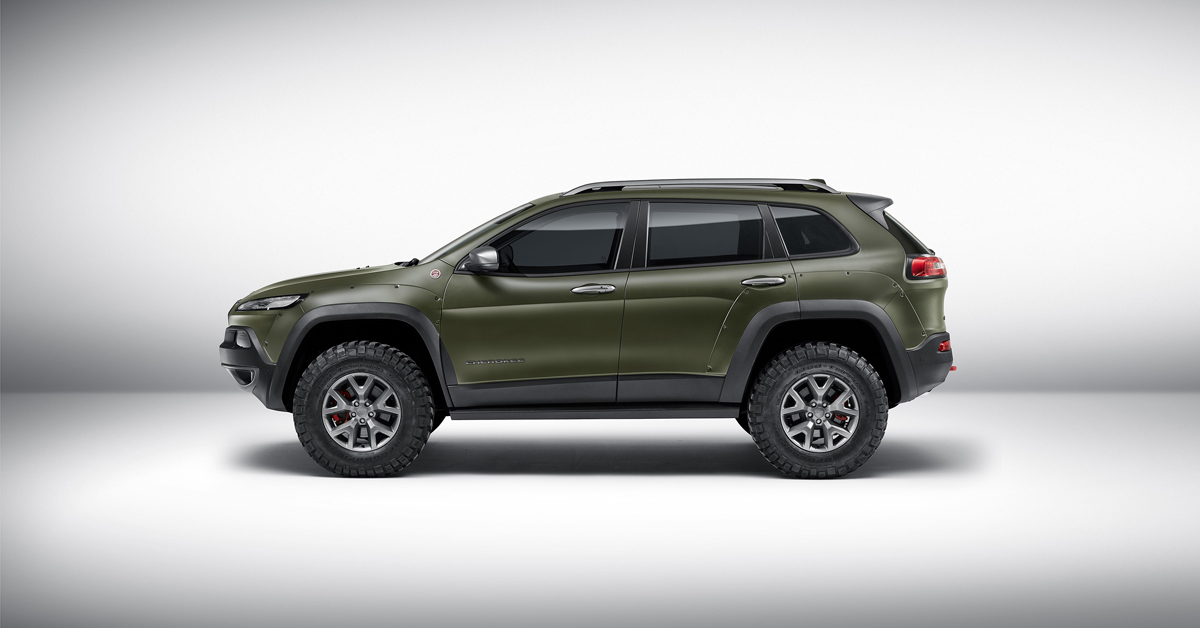 The rock crawler mentality led MOPAR to install all sorts of off road, all terrain goodies on the Cherokee KrawLer from new Jeep wheels to skid plates. A special suspension that's designed for greater travel and clearance can climb over bigger and more aggressive obstacles while off roading. New, beefier BFGoodrich KM2 255/80/17 off road tires are worn by the five split-spoke Jeep wheels. Each of the front and rear fenders are also wider and more powerful looking while skid plates and rock rails offer an additional level of protection.
Each Jeep Cherokee KrawLer sports a special military-inspired matte green paint across the body save for the quartz grey trim pieces and hood stripe. The interior is clad in a matching quartz grey finish for a utilitarian feel.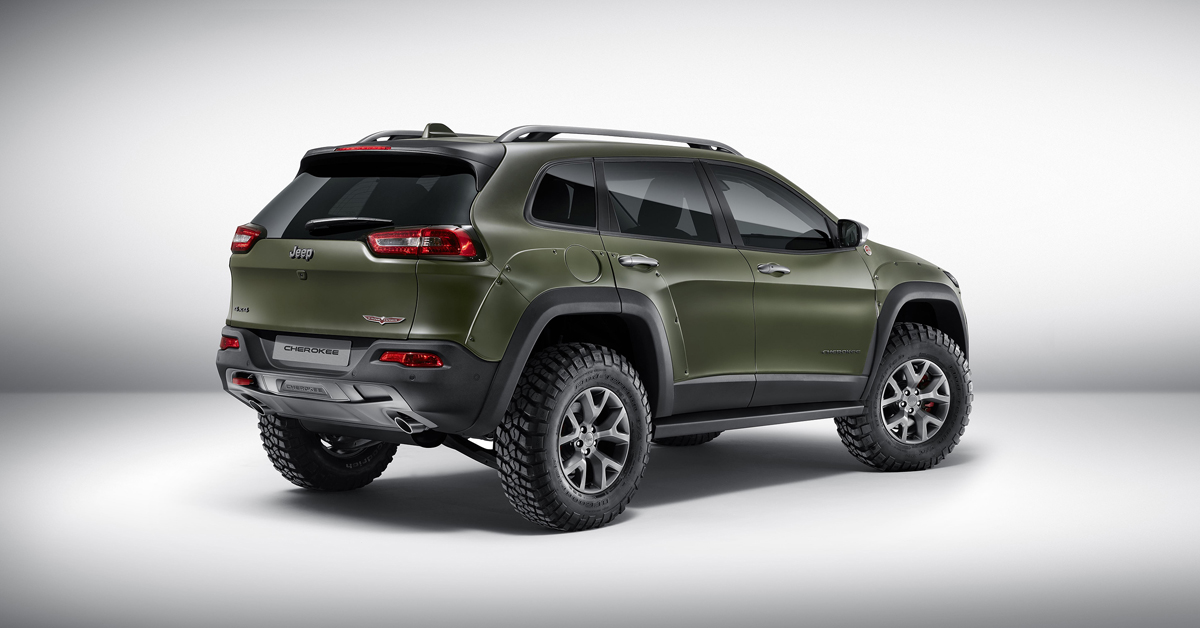 Under the hood of the Jeep Cherokee KrawLer sits a 3.2-liter Pentastar V-6 pumping out 272 horsepower mated to a nine-speed automatic transmission. The "Jeep Active Drive Lock" four-wheel drive system with low range and rear differential lock also comes standard.
Source: Jeep