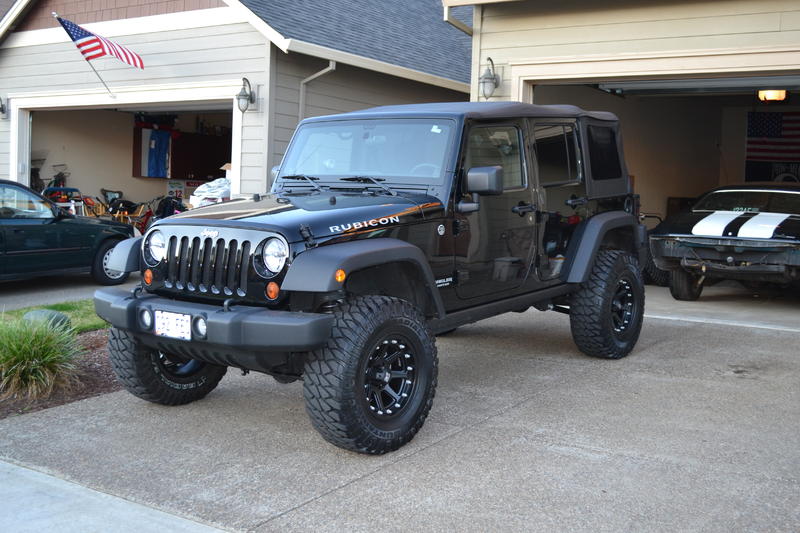 Ready for some trail time!
The JK Jeep Wrangler Rubicon comes packed with all sorts of fun stuff for the off road trails that drivers dream of, right from the factory. While it's quite the capable SUV, owners also like to modify theirs to go anywhere and do anything without complaint. This JK Jeep Wrangler Rubicon in Black is one such car that sports new XD Wheels, a lift, winch, new bumpers, and other fun stuff for the road (or lack thereof) ahead.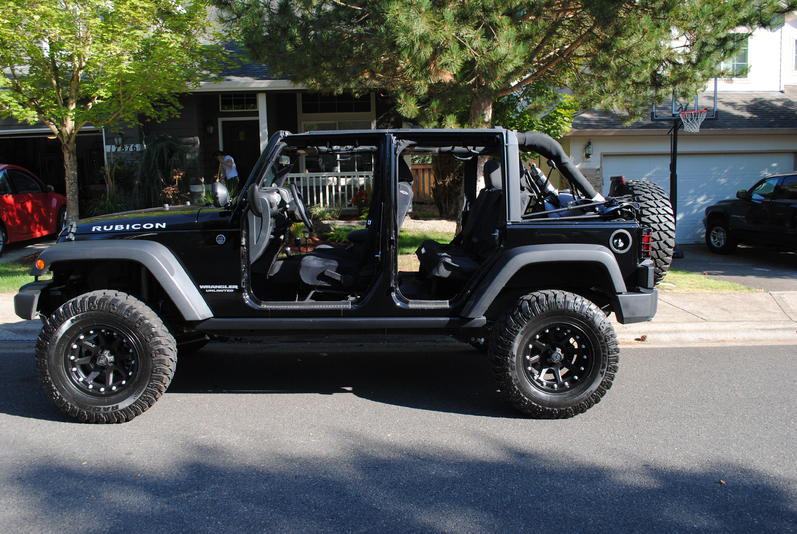 The already fun-filled exterior of the Jeep was given a nice, purposeful refresh from the new XD Wheels all the way up to the lights. New PJ Bare Bonez front and Smittybilt XRX rear bumpers make quite the visual impact and also accommodate other goodies for the SUV. A new Smittybiolt XRC8 winch with synthetic line makes getting out of those rare sticky situations a lot easier. New IPF 968 lights with Smittybilt brackets light the trail ahead when the sun starts to go down to improve visibility.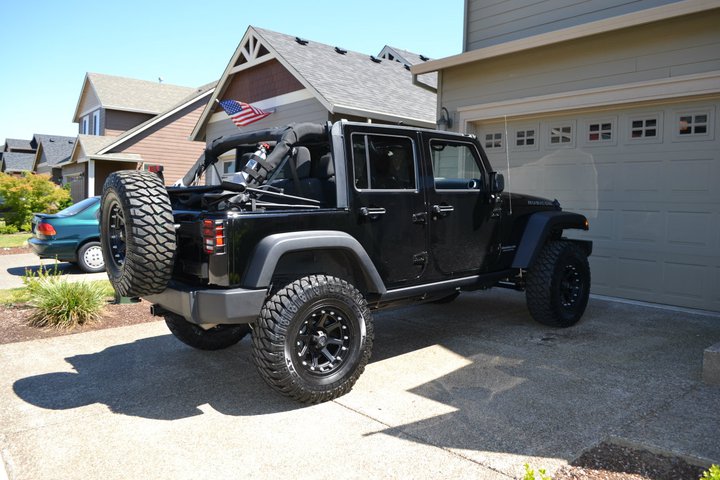 Under the hood sits a 3.8-liter V-6 gasoline engine driving all four of the newly installed XD Wheels. While no modifications were made to boost the 202 horsepower and 237 lb-ft. of torque output, new Superior 5.38 gears were added to accommodate the larger tires.
Giving the Jeep Wrangler Rubicon a leg up in the off road department is a new set of XD Wheels and suspension setup. The factory rim and tire setup was swapped out for a new set of XD addict wheels that measure 17 x 9.0 at the front, back, and on the spare mount. These new XD Wheels sport a black finish with exposed hardware and wear beefy 37 x 13.5 R17 Toyo MT tires that aren't afraid to grab at any terrain.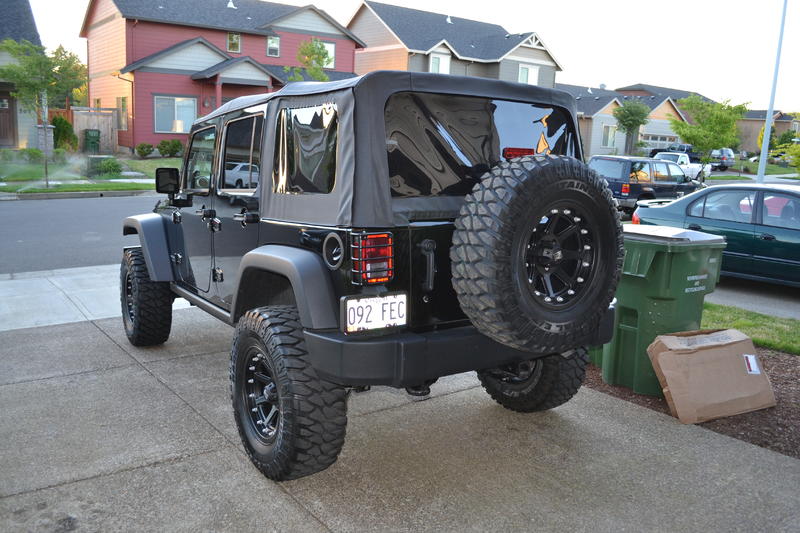 To complete the new off road setup, the Jeep Wrangler Rubicon was then fitted with a 4.0-inch RC X-Series lift kit. The kit allows for greater suspension and wheel travel to overcome higher obstacles with ease.
Fitment Specifications:
Vehicle: JK Jeep Wrangler Rubicon
Wheels: XD Addict
Wheel Size: 17 x 9.0
Tires: Toyo MT
Tire Size: 37/13.5 R17
Suspension: 4.0-inch RC X-Series lift kit
Source: JK-Forum
Photography Credit: JonG82 from JK-Forum