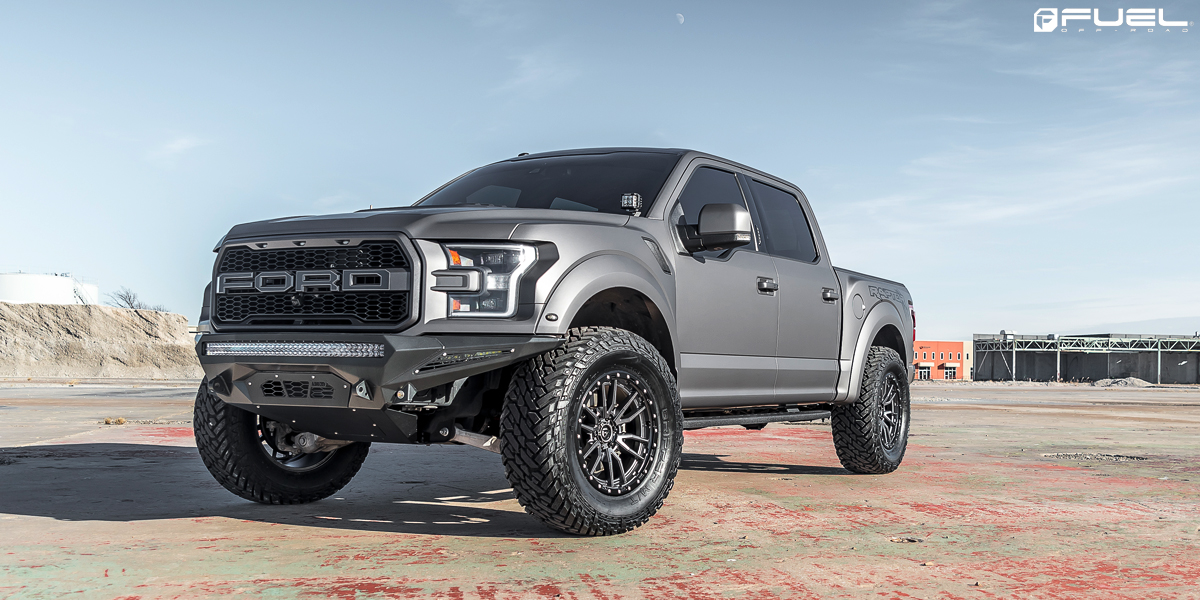 Hitting the trails, hard.
There's really nothing like the Ford F-150 Raptor when it comes to off-road performance in a truck right from the factory. GM and RAM have their competitors, but in the end, they're just equipment packages without the muscle behind them. This Ford F-150 Raptor, however, is in a league of its own with new Fuel Wheels and tires that are just begging to go off road.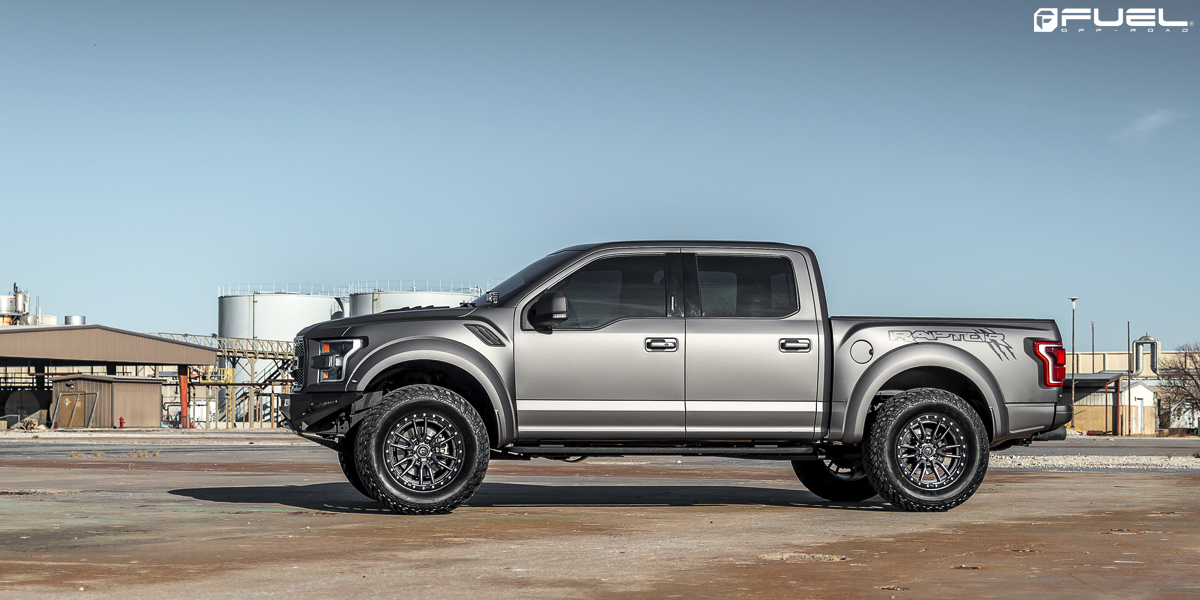 In factory form, the Ford F-150 is a masterpiece of all-terrain engineered forged from truck racing. Here, there's all sorts of goodies surrounding a twin-turbocharged 3.5-liter EcoBoost V-6 engine that churns out 450 horsepower at 5,000 RPM and 510 lb-ft. of torque at 3,500 RPM for all four Fuel Wheels to consume. That's surrounded by a hardcore suspension, bigger brakes, a new transmission with specially-made ratios, and lots more in the name of performance.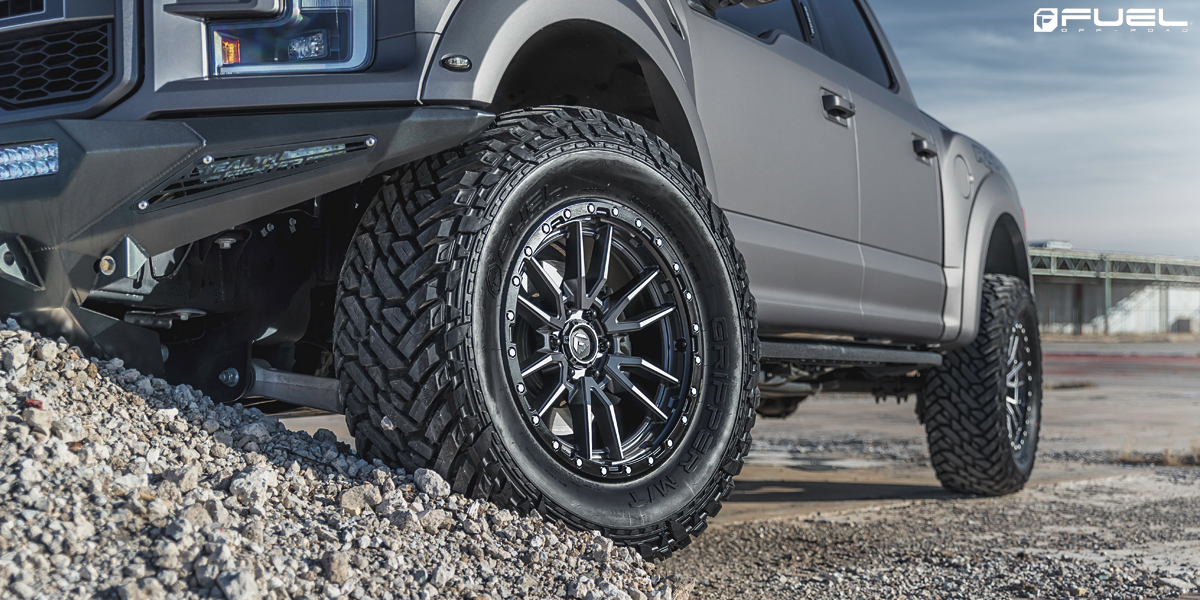 This Ford F-150 Raptor, however, has some extra fun up its sleeves. Beneath those rounded fenders sits a full lift kit that raises the body a few inches and makes room for the bigger Fuel Wheels and tires. There's a new bumper with integrated LED light bar up front as well. Covering is all is a smooth Satin Grey finish.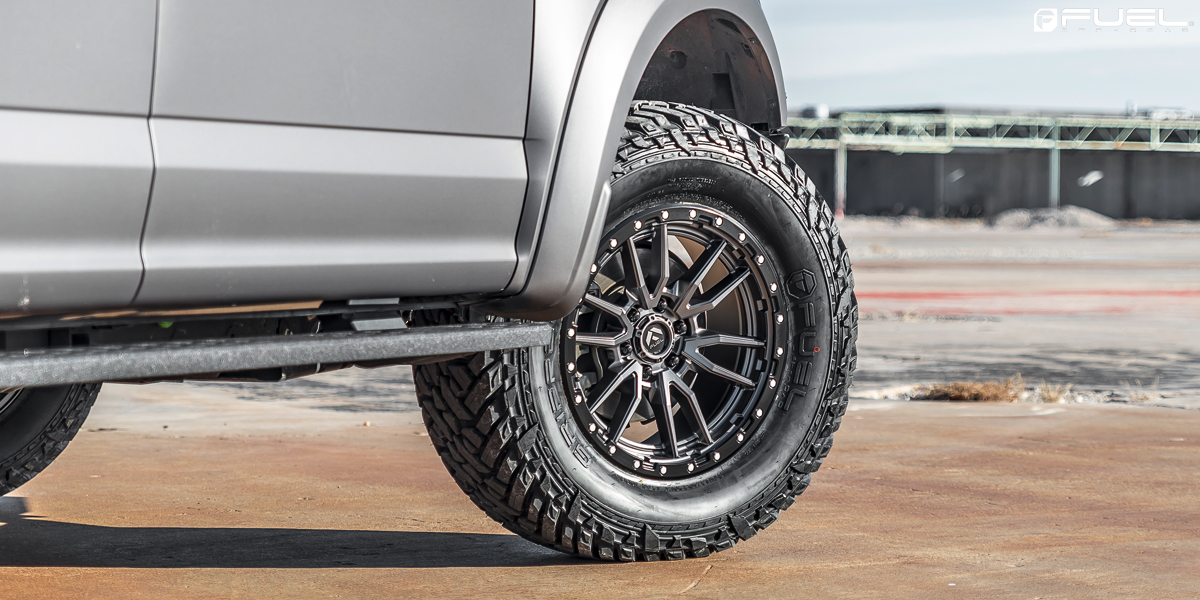 Hitting the ground is a new set of Fuel Rebel – D680 rims. These six-spoke, fork-shaped wheels feature an Anthracite Center finish with Black lips and exposed beadlock hardware for an intricate off-road look. The Fuel Rebel – D680 rims measure 20 x 9.0 at the front and rear and provide just enough width to churn through whatever comes its way. Each one of the new Fuel Wheels also wears 37 x 13.50 R20 Fuel Gripper M/T tires for all the grip drivers could want.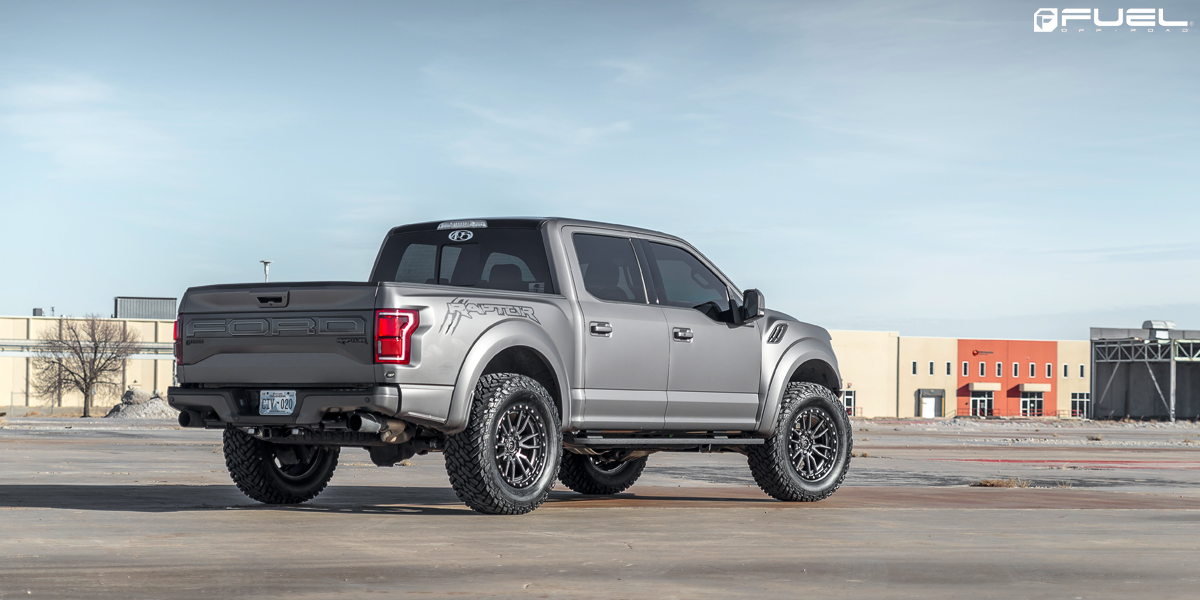 When it comes to off-road fun, the first and last choice should be the Ford F-150 Raptor – and this one wearing Fuel Rebel – D680 rims should be plenty of motivation.
Fitment Specifications:
Vehicle: Ford F-150 Raptor
Wheels: Fuel Rebel – D680
Wheel Finish: Anthracite Center with Black Lip
Wheel Size: 20 x 9.0
Tires: Fuel Gripper M/T
Tire Size: 37 x 13.50 R20
Source: Fuel Offroad