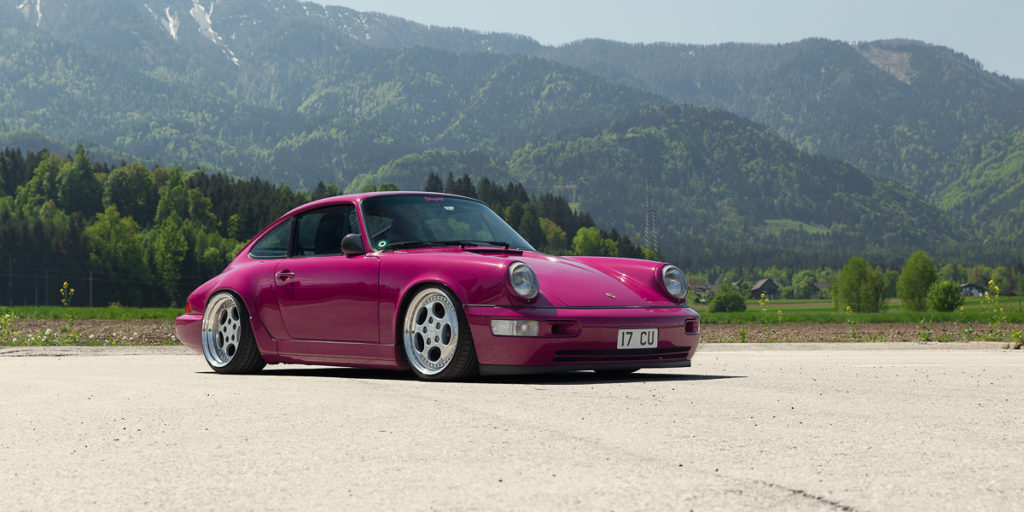 Fuchsia fun.
We all know that the air-cooled Porsche models are the most sought-after and hold their value as sports cars. The 964-generation may not do as well as others such as the 993 in this regard, but it's still an air-cooled German beauty. This Fuscia Porsche 911 Carrera sporting Rotiform wheels and other goodies is still turning heads.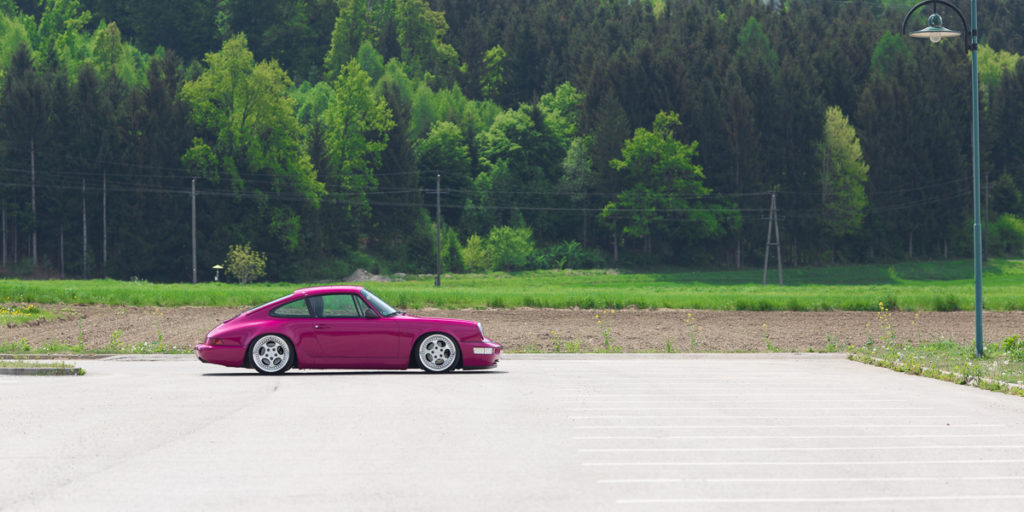 The air-cooled Porsche 911 will always have a special place in the hearts of automotive enthusiasts. This 964-gen 911 Carrera sports a rear-mounted 3.6-liter flat-six engine that churns out a healthy 247 horsepower at 6,100 RPM and 228 lb-ft. of torque at 4,800 RPM. That's transferred to the rear Rotiform wheels through a five-speed manual transmission that allows it to sprint from 0-62 mph in just 5.5 seconds and go through the quarter mile in 13.6 seconds.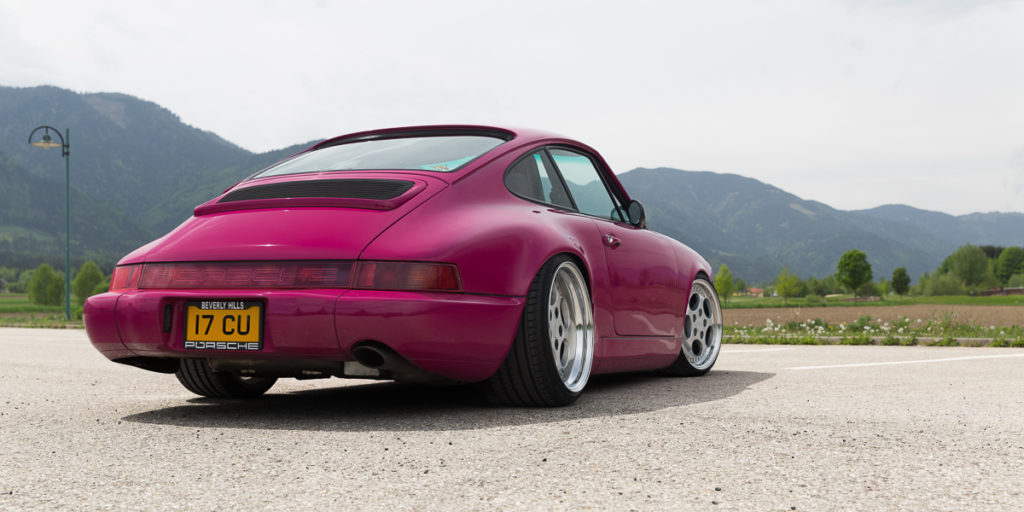 This gorgeous machine was also given a few new goodies to make it stand out even more from the crowd aside from its vibrant exterior. The entire suspension has been lowered to create a clean, flush look with the new Rotiform wheels and to reduce the center of gravity.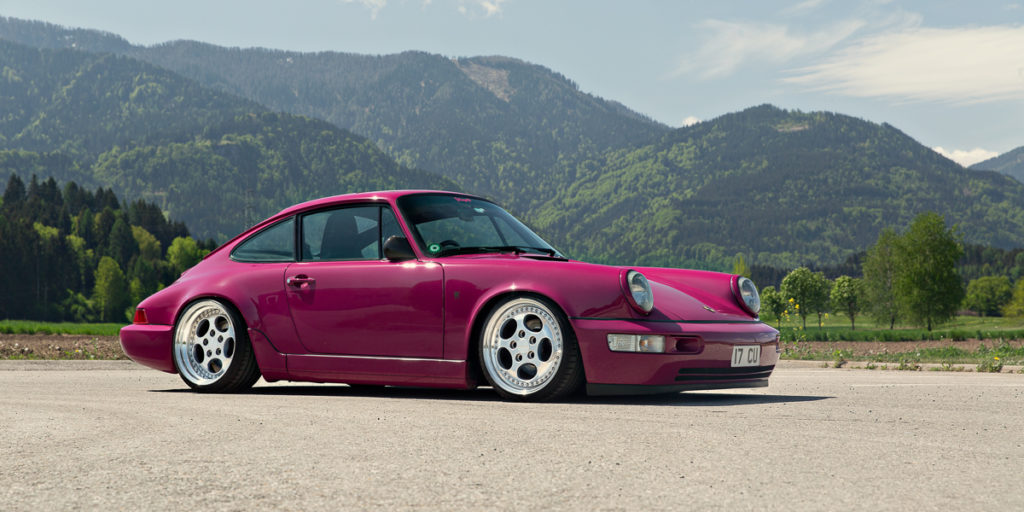 But the real star of the show is the new set of Rotiform STR rims. These Rotiform wheels have an old-school five spoke flat profile with a three-piece construction and exposed hardware that looks period-correct. For this fitment, the Rotiform STR rims were installed in a Satin Silver finish with Polished lips to provide contrast to the exterior color scheme.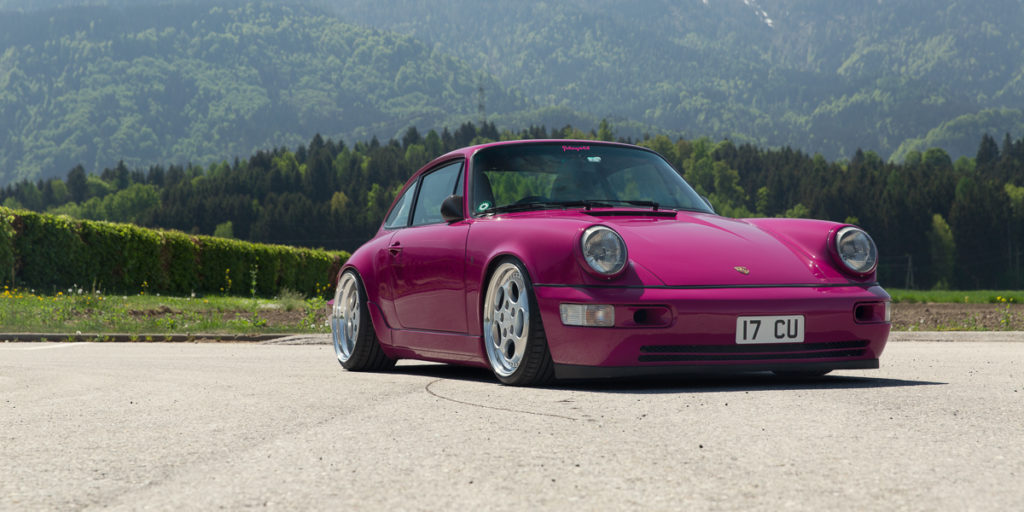 The 964-generation of Porsche 911 may not be the most sought-after of the air-cooled models but this one with its new Rotiform STR wheels is easily one of the best looking.
Fitment Specifications:
Vehicle 964-gen Porsche 911 Carrera
Wheels: Rotiform STR
Wheel Construction: Three-piece, flat profile, front load, exposed hardware
Wheel Finish: Satin Silver with Polished lip
Source: Rotiform