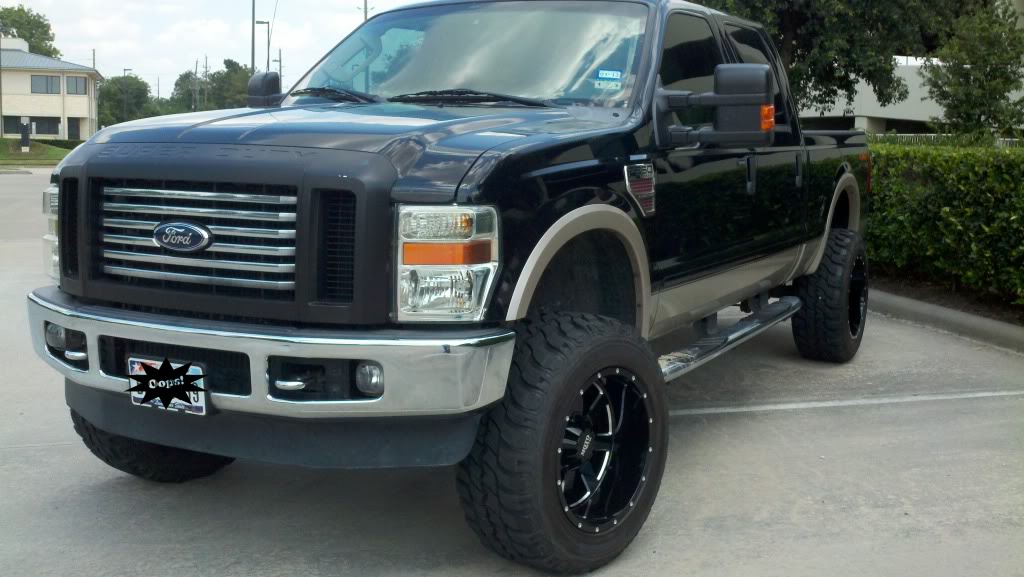 Big beef and brawn.
When it's time to get the job done, a big, beefy diesel truck is always ready and up to whatever task presents itself. The hulking behemoths like the F-250 Super Duty are built for all sorts of work and abuse and are more than happy to start up their oil burners and get down and dirty. It's also nice to have a bit of performance and style to go along with the rugged character as is seen with this 2008 Ford F-250. This featured truck is more than capable of handling its own on any worksite but its wheel and tire package and performance boost give it a leg up on the competition.
Right off the bat, the F-250 Super Duty isn't a truck to be taken lightly, especially with its torque-filled 6.4-liter V-8 oil-burner. The turbodiesel engine spouts off with 350 horsepower at 3,000 RPM and 650 lb-ft. of torque at just 2,000 RPM, sending all of that power to its newly installed wheel and tire package. But that's only part of the case with this 2008 Ford F-250 Super Duty. The engine is even more potent thanks to a new H&S Mini Maxx auxiliary control unit that adjusts the boost pressure, fuel injection, and other parameters. Even the diesel particulate filter that restricts exhaust gas flow was eliminated to optimize backpressure. These modifications put a lot more pressure on the wheel and tire package to perform, and they do in more ways than one.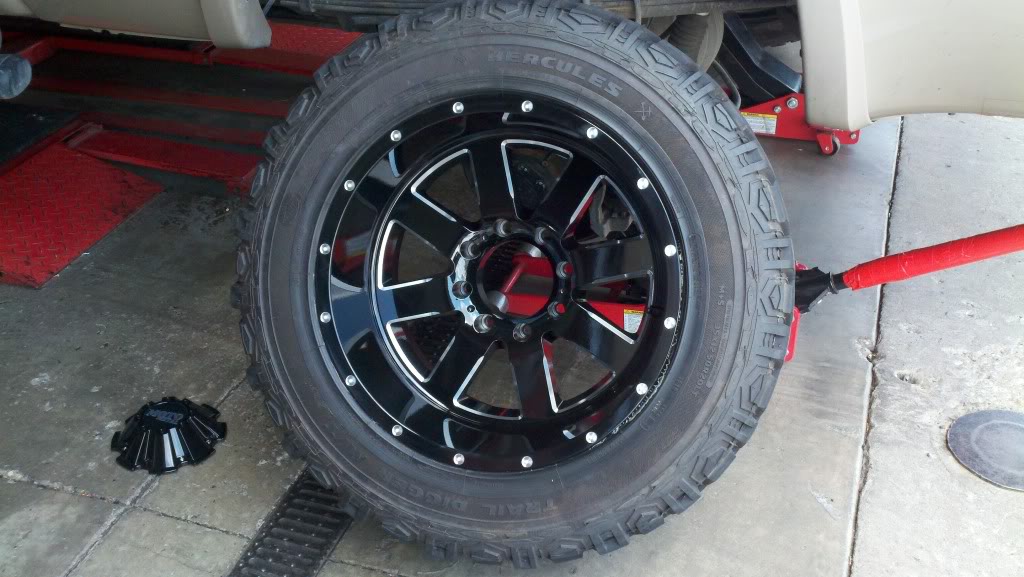 The set of factory wheels and tires are more than up for the job of daily work duties, but they don't have the same style and presence as the newly fitted Moto Metal MO962 wheel and tire package. The factory setup was removed and replaced with the new Moto Metal MO962 wheels that feature a gloss black finish with contrasting polished inside and exposed bolt apertures. On this 2008 Ford F-250 Super Duty, the new wheel and tire package was installed with 35 x 12.5 tires that grab at whatever decides to sit in its path. Not only are the wheels up to the task of handling added stresses, but they also add a more powerful presence.
But the Ford F-250 Super Duty wasn't complete. Just like many trucks, ground clearance is a good thing. The more the better, especially for off-roading. Here, the Ford was equipped with a new Donahoe Racing 4.0-inch lift that generously raises the overall ride height and allows for obstacles to be cleared with ease.
This 2008 Ford F-250 Super Duty is ready for whatever job comes its way and will look good doing it with its new, lifted stance.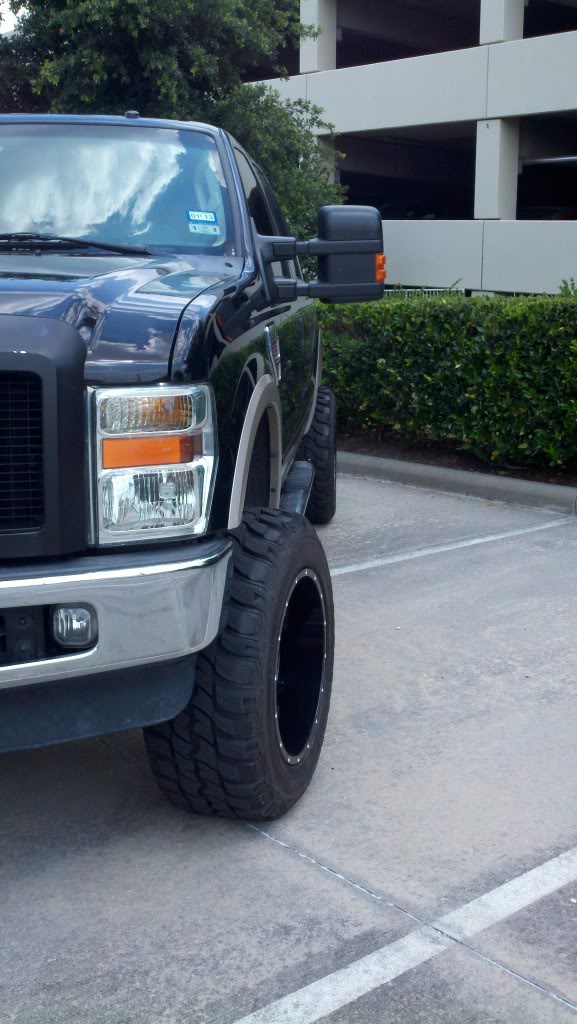 Fitment Specifications:
Vehicle: 2008 Ford F-250 Super Duty 6.4-liter turbodiesel
Wheels: Moto Metal MO962
Tire Size: 35 x 12.5
Suspension: Donahoe Racing 4.0-inch lift
Engine: H&S Mini Maxx and diesel particulate filter delete