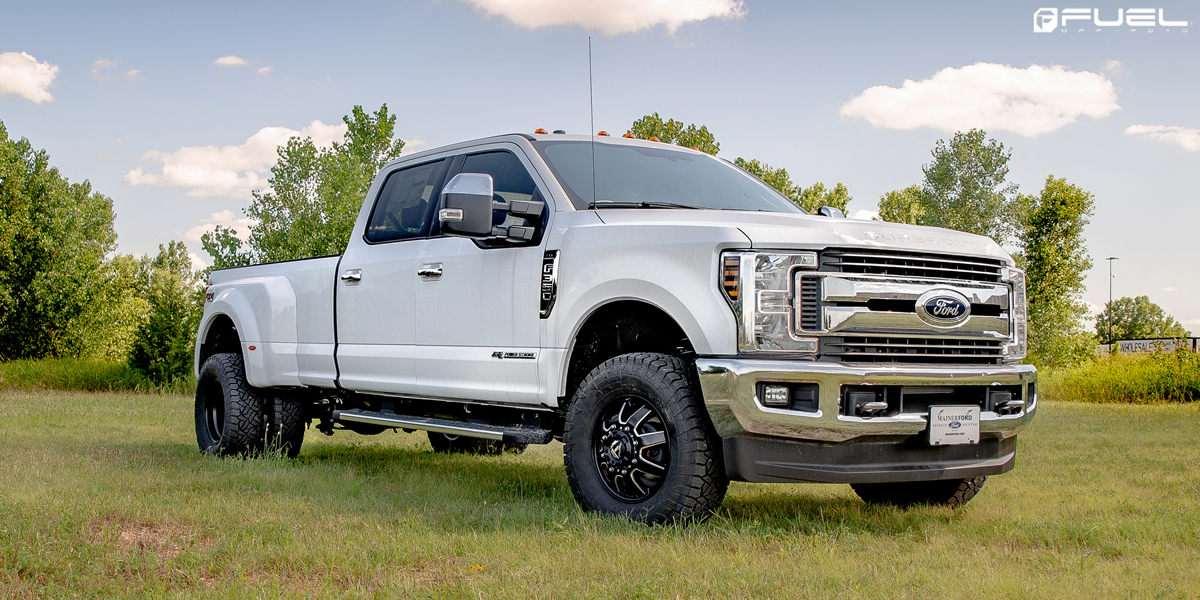 Super Duty Super Flex.
If you're ever in need of some heavy machinery to get a tough job done, then the Ford F-350 Super Duty is the perfect tool. This beast of a pickup truck has all the capability and muscle that you need to complete any task with ease, plus it also looks pretty mean. Throw on a new set of Fuel Wheels and you have yourself a brawny monster that can handle itself on or off the road.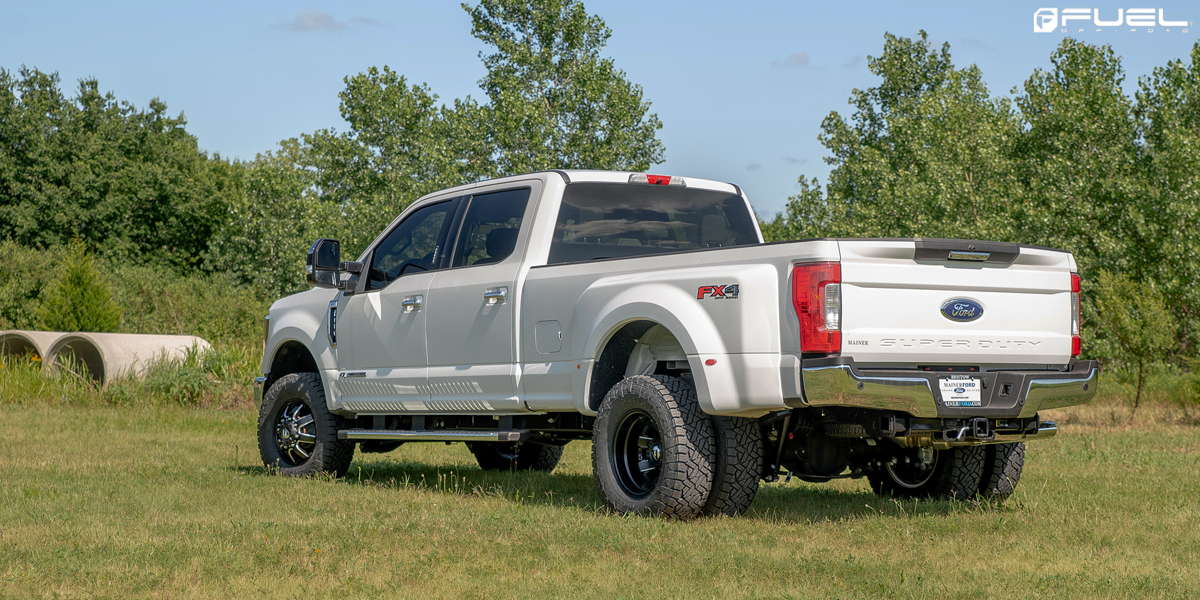 This Ford F-350 Super Duty is of the newest generation and utilizes loads of tech and innovations along with some tried-and-true muscle. Here, a 6.7-liter turbodiesel V-8 Power Stroke motor is used with 450 horsepower at 2,800 RPM and 935 lb-ft. of torque at just 1.800 RPM. That's send to the rear Fuel Wheels through a six-speed TorqShift automatic transmission.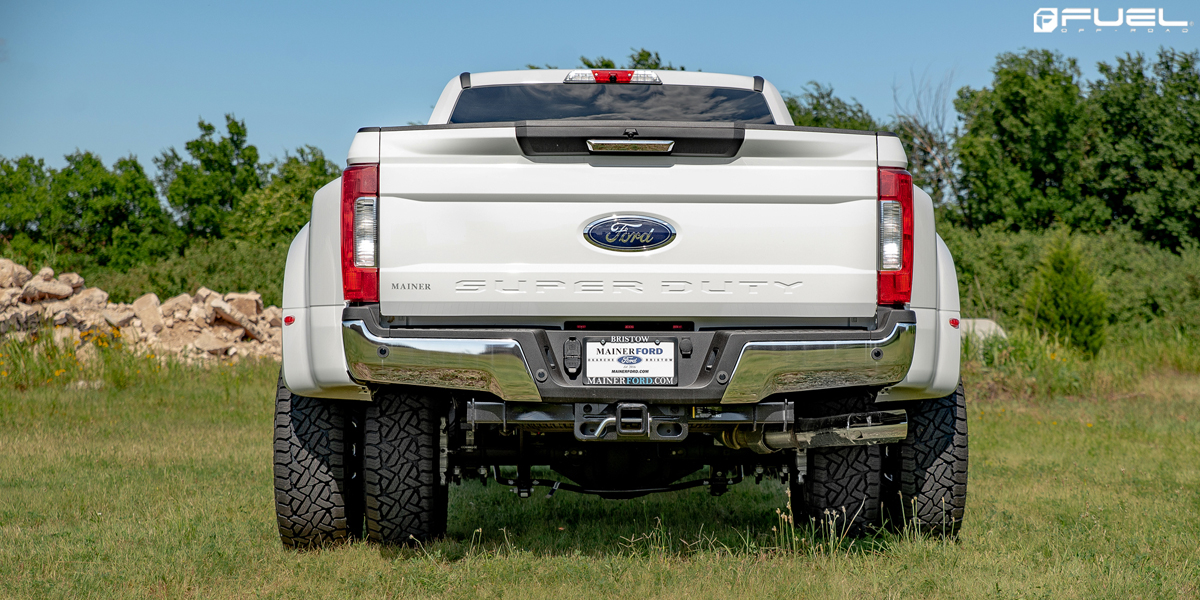 This Ford F-350 Super Duty comes with a few extra goodies that weren't from the factory to make things a bit more commanding. A new pair of side steps makes entry and egress easier for the driver and occupants. This was installed because of the new suspension lift kit that raises the ride height and makes room for the new set of Fuel Wheels and meaty tires.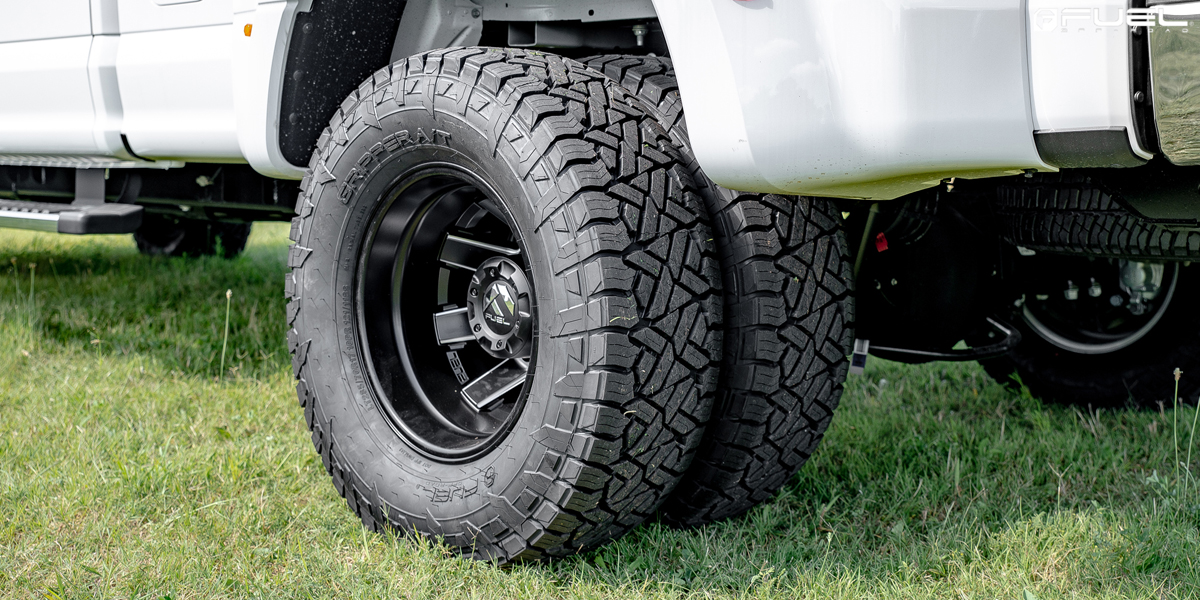 Hitting the pavement or the dirt is a new set of Fuel Maverick – Dually – D538 rims. These seven-spoke Fuel Wheels sport a Black and Milled finish and measure a hefty 17 x 6.5 at the front and rear, with the latter getting the dually treatment. Each one of the new Fuel Maverick Dually – D538 rims also wears new 285/70 R17 Fuel Gripper A/T tires for that extra bit of grip while driving off-road.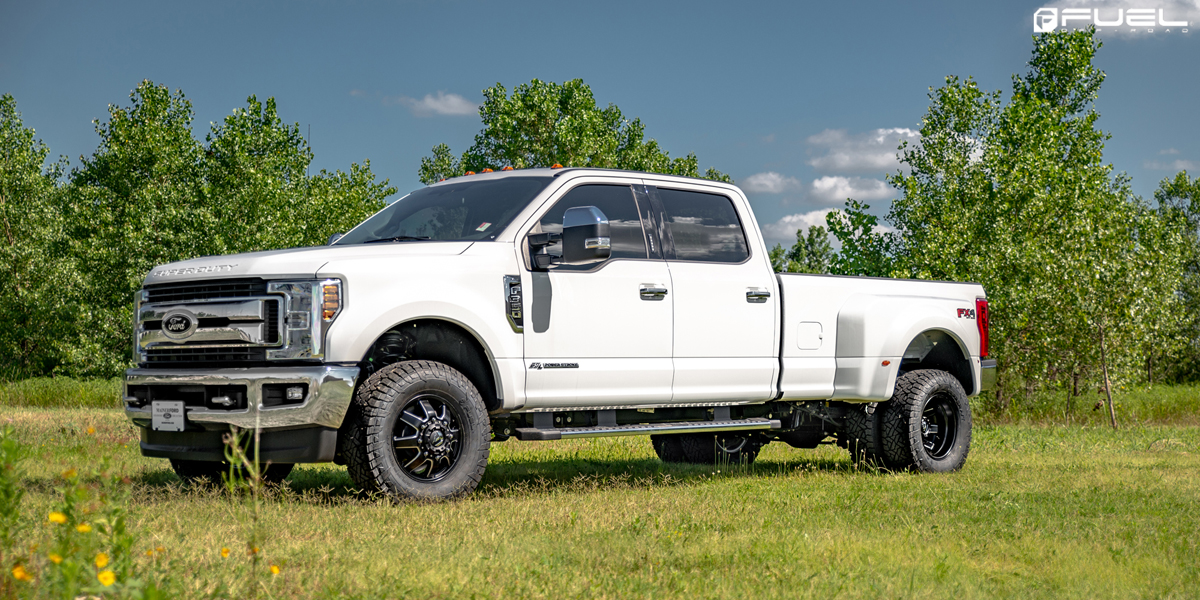 While this Ford F-350 Super Duty isn't a full-on custom mega build, it has all the tools to get the job done and look good doing so.
Fitment Specifications:
Vehicle: Ford F-350 Super Duty
Wheels: Fuel Maverick Dually – D538
Wheel Size: 17 x 6.5
Tires: Fuel Gripper A/T
Tire Size: 285/70 R17
Build Credit: @calicustoms / @okcwheelguy
Source: Fuel Offroad