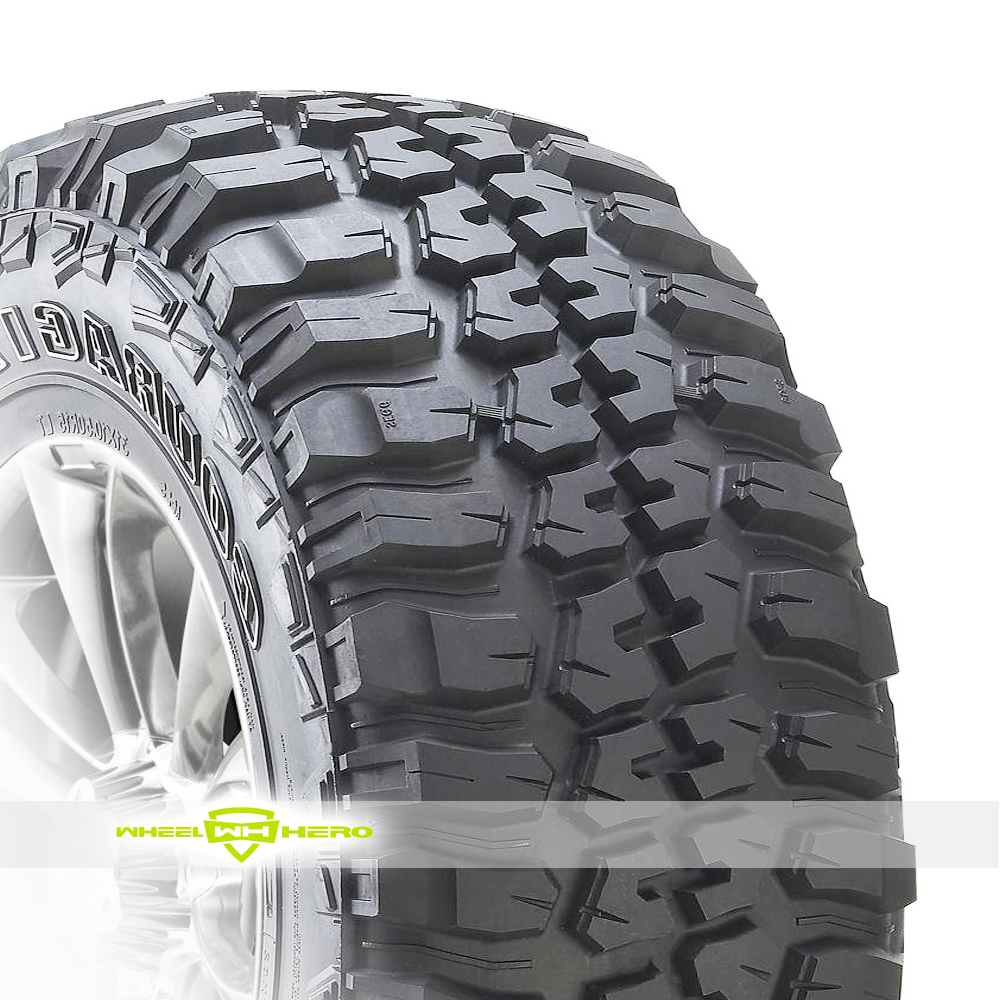 What to expect from Federal's ultimate off-road tire.
If you love taking your truck or SUV off-road and pound through dirt, mud, sand, gravel, or whatever kind of harsh terrain lies ahead, here's a tire for you. The Federal Couragia MT is the beefy, ultimate off-road capable tire designed for those that need a tire that can go anywhere and do anything.
The Federal Couragia MT is designed purely for off-road performance, traction, and grip. Not to softly comfort you on the pavement, but to make sure that tough mud can be conquered with ease. Large and aggressive shoulder lugs with a strong protection block on the upper shoulder help to prevent cuts and reduce damaging impacts in tough situations. Each incremental block edge has a special design that helps to clear dirt and sand from the treads for continuous grip and performance and works with the radius of the sub-grooves to improve overall capability.
The Federal Couragia MT tires all feature a SRG (Sloped Radius Gradient) block design to increase the stiffness, enhance performance, and improve traction in tough terrain. The bar at the bottom of the grooves spits out any kind of mud or rock for constant traction while deep shoulder lugs and central blocks help to aid in achieving better steering control both on- and off-road. The compound that makes up each Federal Couragia MT tire was formulated to resist any kind of cuts, impacts, abrasions, and damage to ensure a long tire life.
These Federal Couragia MT tires are available in 17-, 18-, and 20-inch diameters with an array of sizes for the performance-minded off-road enthusiast.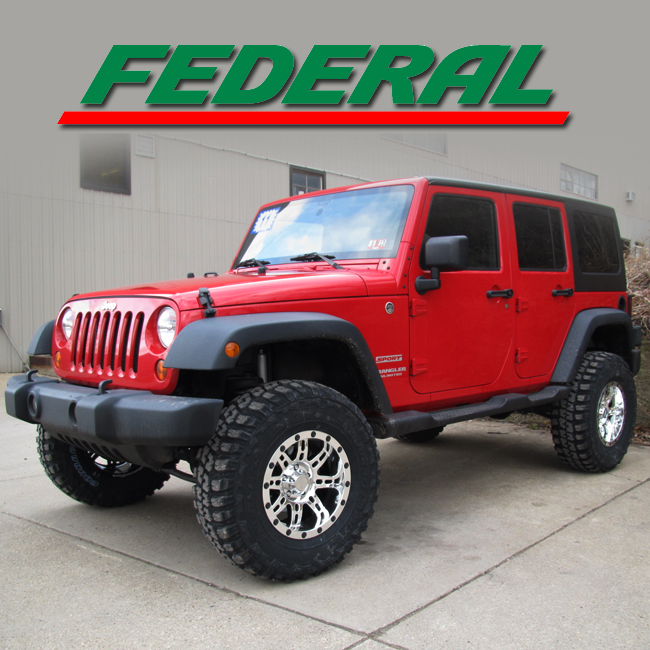 We spared you the time and hassle of finding out how good these tires actually are and compiled some comments from real drivers using Federal Couragia MT tires:
Federal Couragia MT Tire Feedback
"Great tires and last a long time even when mudding and bouldaring"
– mboles
""These tires are new in the market and even then are still pretty good. Handling is great, noise inside the vehicle is minimal, tire vibration on steering wheel is minimal as well. All around good tire."
– TheGallantOne
""Very good tires. I was scared because you dont see many, but you never used to see hankooks either. I like them alot, the wear nice and even, are quiet, clean out well. I dont have anything bad to say about them."
– scotts_sahara
"I love theese tires. very quiet when fisrt put on now they have a little humm to them, i currently have 12,000 miles on them, little noticable wear, but great all around… will buy more and bigger ( got them new on a deal)"
-Igota94Grand