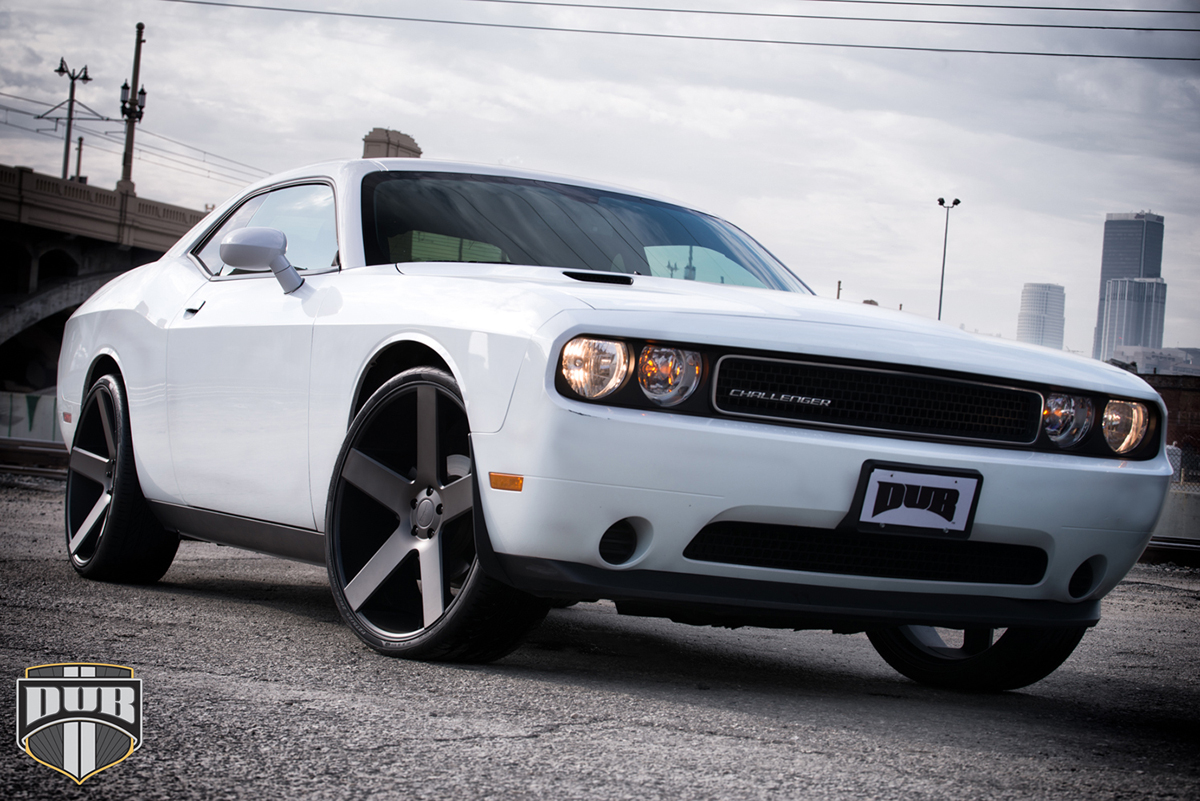 Kickin' it old school.
Towards the end of the last decade, the muscle car revival began for American automakers. The Ford Mustang was starting a new generation, the Chevrolet Camaro was coming back with Transformers, and Dodge was bringing back an icon – the Challenger. Out of the three, the Challenger was the most retro not only in terms of styling, but with its straightforward, accelerate-like-hell with a big V-8 driving dynamics. Even in the base V-6 trim, it's still a blast, especially with some classic DUB rims.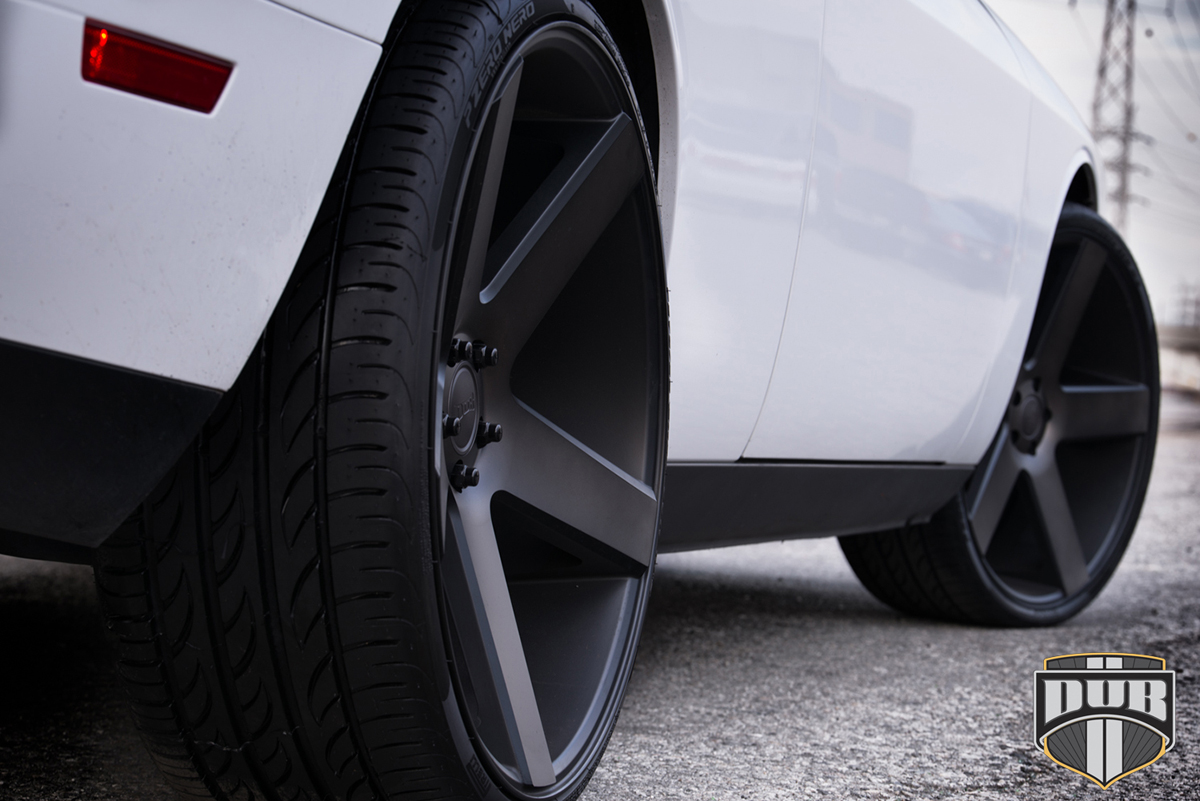 The classic, old-school mentality when it comes to muscle car performance is what makes the Dodge Challenger so appealing. It's not the best handling, it doesn't go around a race track as fast as others, and it's not as efficient as others. But that doesn't matter. Even the base, V-6 powered model oozes with retro coolness and a new set of DUB rims only adds to that classic character.
In base form, the Dodge Challenger may come with a V-6 instead of the bigger V-8 engines in the R/T, SRT, and SRT Hellcat, but that doesn't mean it can't have fun. The standard 3.6-liter Pentastar V-6 engine pumps out 325 bhp and 288 lb-ft. of torque, sending that to each of the rear DUB rims through either an automatic or manual gearbox.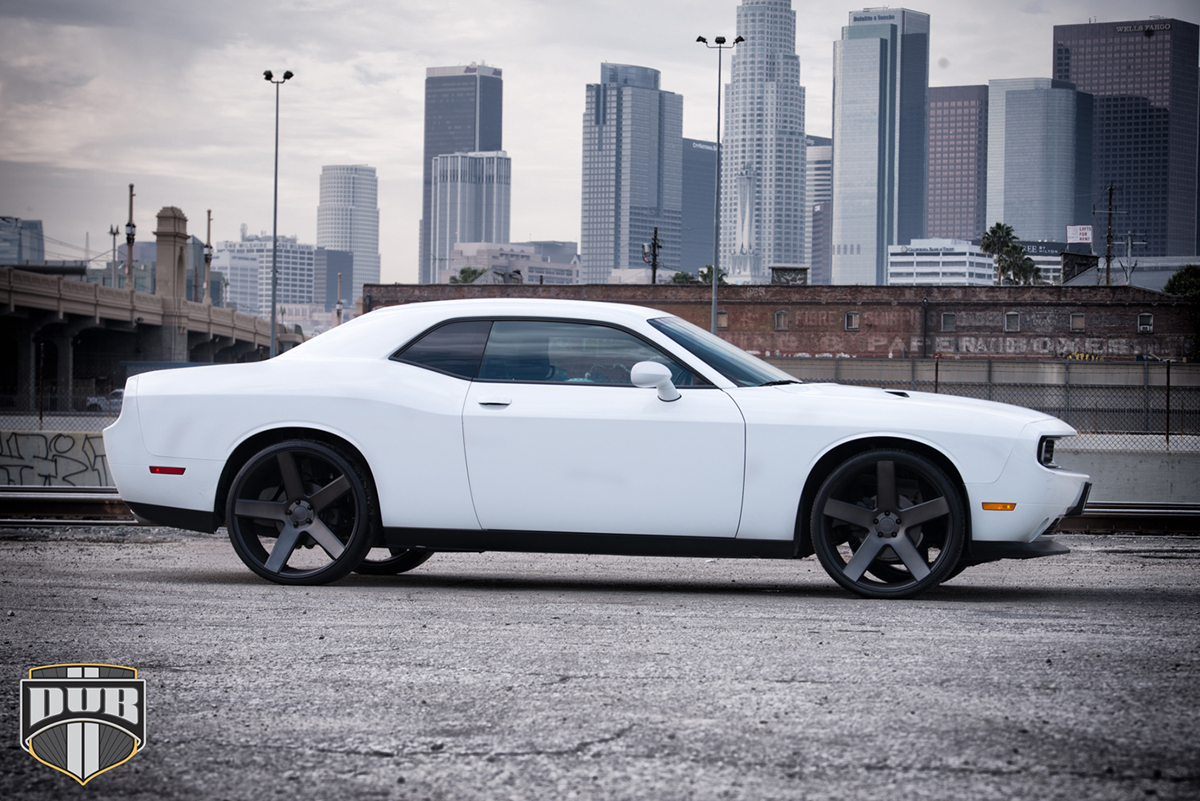 This white Dodge Challenger has all the classic, retro muscle lines that made American muscle cars so popular back in the 1960s and 1970s. This made it perfect for a new set of DUB rims with their straightforward, but modern styling. Here, a set of DUB Baller – S116 wheels with their classic five-spoke design were installed in a very large 24 x 9.0 setup at the front and 24 x 10.0 at the rear. Each wheel also wears some new 275/25/24 front and 285/30/24 rear tires that help put the power down to the pavement. The black and machined finish with dark tint gives a perfect contrast to the new fitment setup while the subtle concave design adds to the muscular presence of the sports car.
While other muscle cars are advancing with evolved designs, razor-sharp handling, and downsized engines, the Dodge Challenger with its DUB rims is just kickin' it old school and we're all right with that!
Fitment Specifications:
Vehicle: Dodge Challenger
Wheels: Dub Baller – S116
Wheel Finish: Black and machined with dark tint
Front Wheels: 24 x 9.0
Rear Wheels: 24 x 10.0
Front Tires: 275/25/24
Rear Tires: 285/30/24