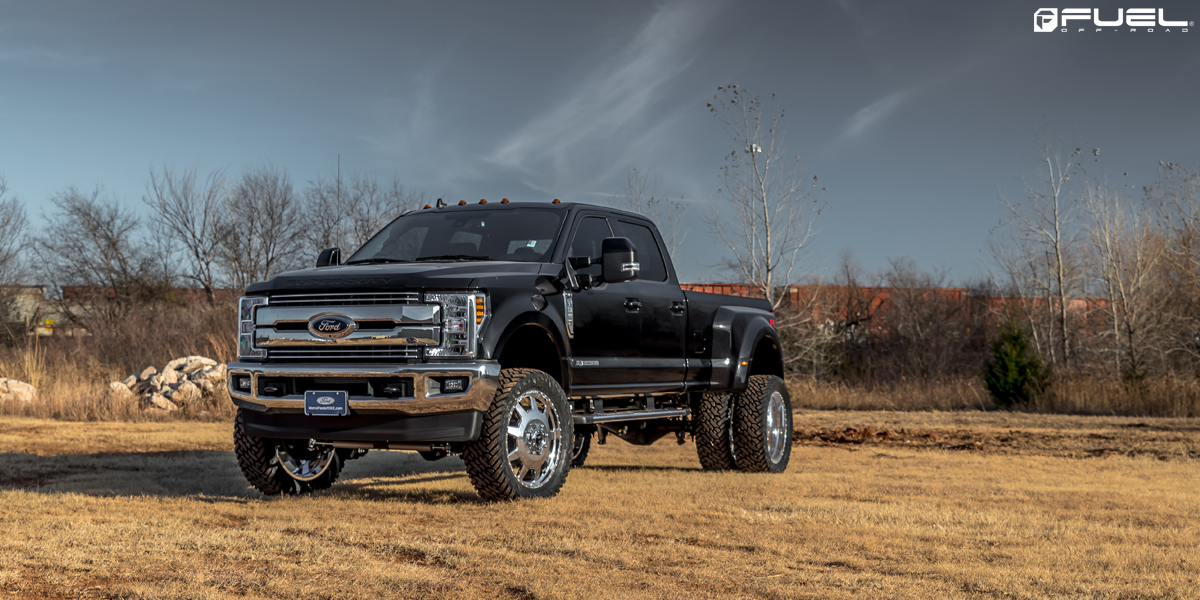 Someone didn't skip leg day.
When there's a big job, it's time to bring in a Ford Super Duty truck and this F-350 is nothing short of an absolute monster. Visually and mechanically, this thing can move mountains and clear roads with ease. It's powerful, imposing, and fun to get behind the wheel. It's also not your average F-350 Super Duty thanks to a few new modifications and some fresh Fuel Wheels.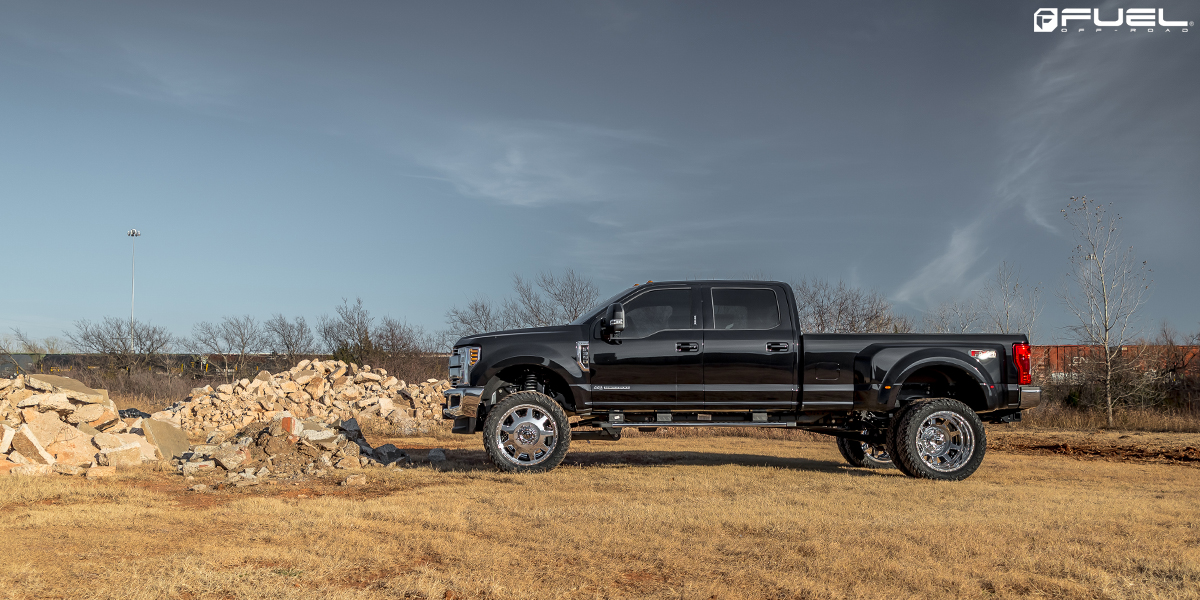 This Ford F-350 Super Duty is a monster of size and power. It's extended cab and bed makes it a two-spot beast in parking lots. Under the hood, it's packing a 6.7-liter PowerStroke turbodiesel V-8 engine that produces a hefty 450 horsepower at 2,800 RPM and 935 lb-ft. of torque at 1,600 RPM for the rear Fuel Wheels to try and handle. That's sent through a stout six-speed gearbox.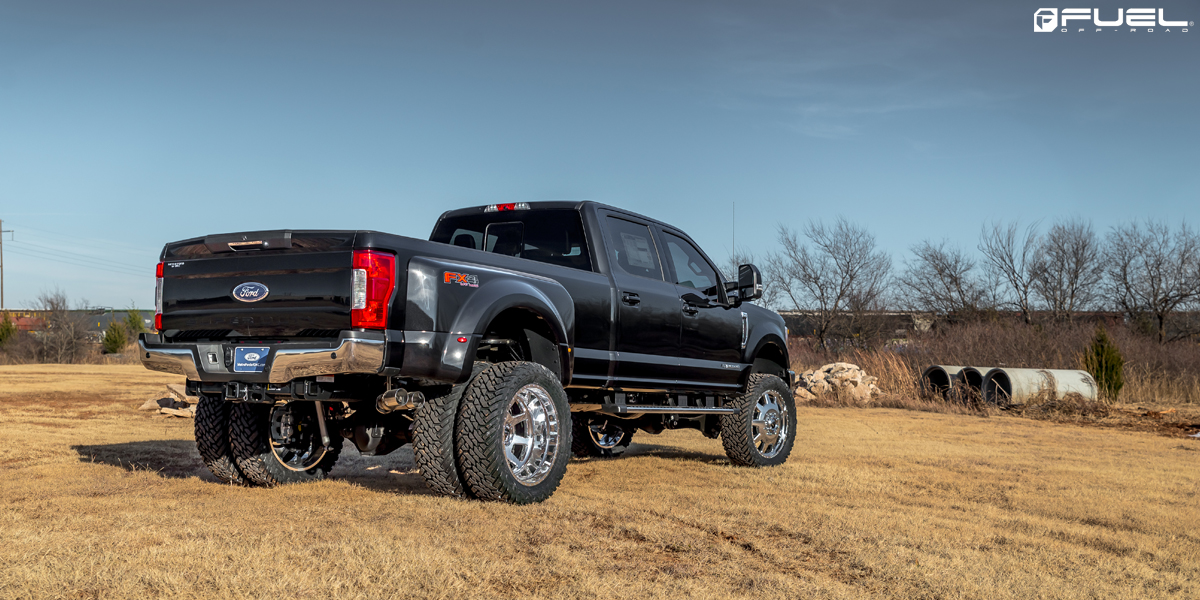 But that's not the only exciting part of this Ford F-350 Super Duty. This behemoth has a few extra goodies included. New chrome trim pieces such as the exhaust and new side steps sit between the new Fuel Wheels. A new suspension lift kit allows for even better ground clearance when work needs to be done off-road. This also makes it even more commanding on or off the road.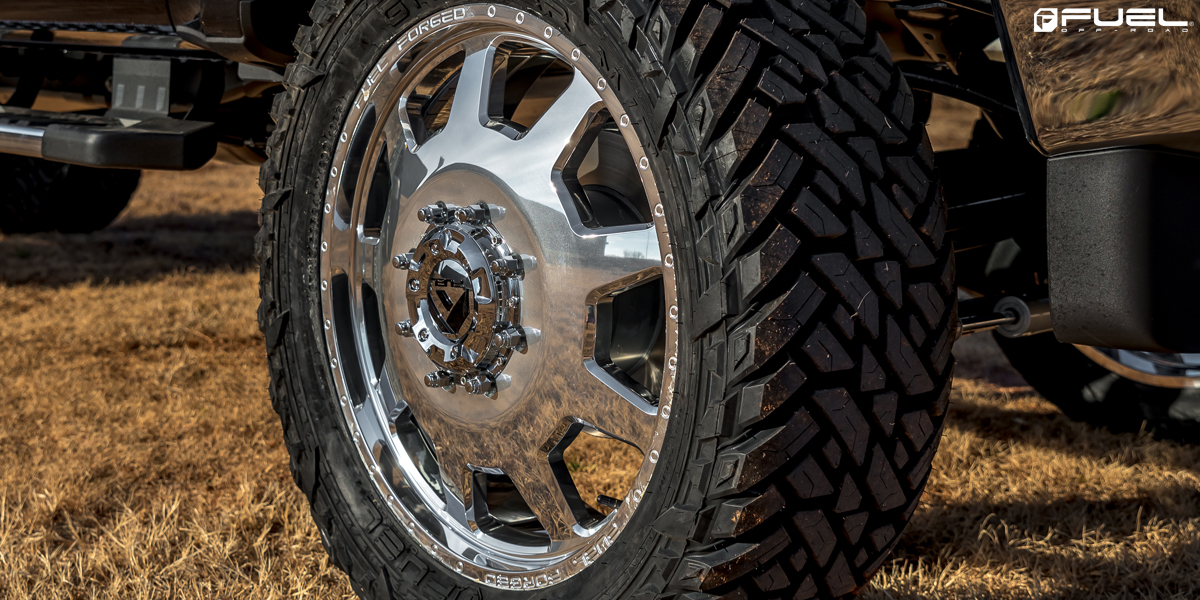 The star of this show is the new set of Fuel FF82D rims. These massive Fuel Wheels are the perfect pieces to complete the overall design of this Ford F-350 Super Duty. Each one of the Fuel FF828D rims measure an impressive 24 inches in diameter and sport a shimmering Chrome finish that matches the trim pieces found on the body of the truck. Each FF82D also wears a meaty 37 x 13.50 R 24 Fuel Gripper M/T tire that's eager to churn through dirt or mud.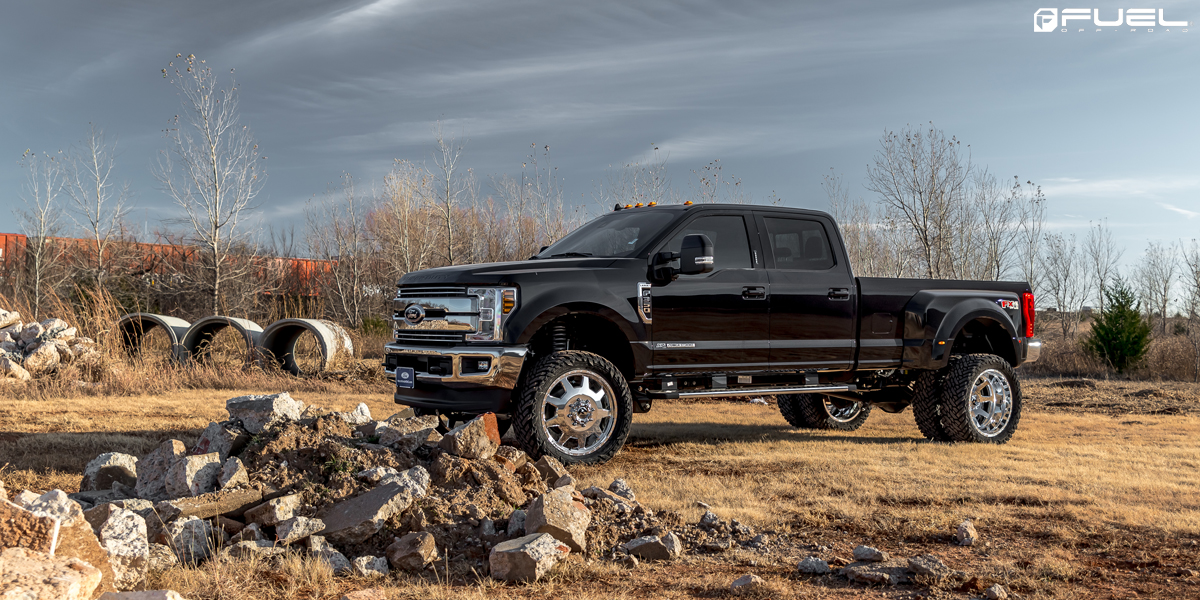 If you're looking to make a big impression, then this Ford F-350 Super Duty on Fuel FF28D wheels is the right choice.
Fitment Specifications:
Vehicle: Ford F-350 Super Duty
Wheels: Fuel FF28D
Wheel Diameter: 24 inches
Tires: Fuel Gripper M/T
Tire Size: 37 x 13.50 R24
Credit: Cali Customs OKC
Source: Fuel Offroad