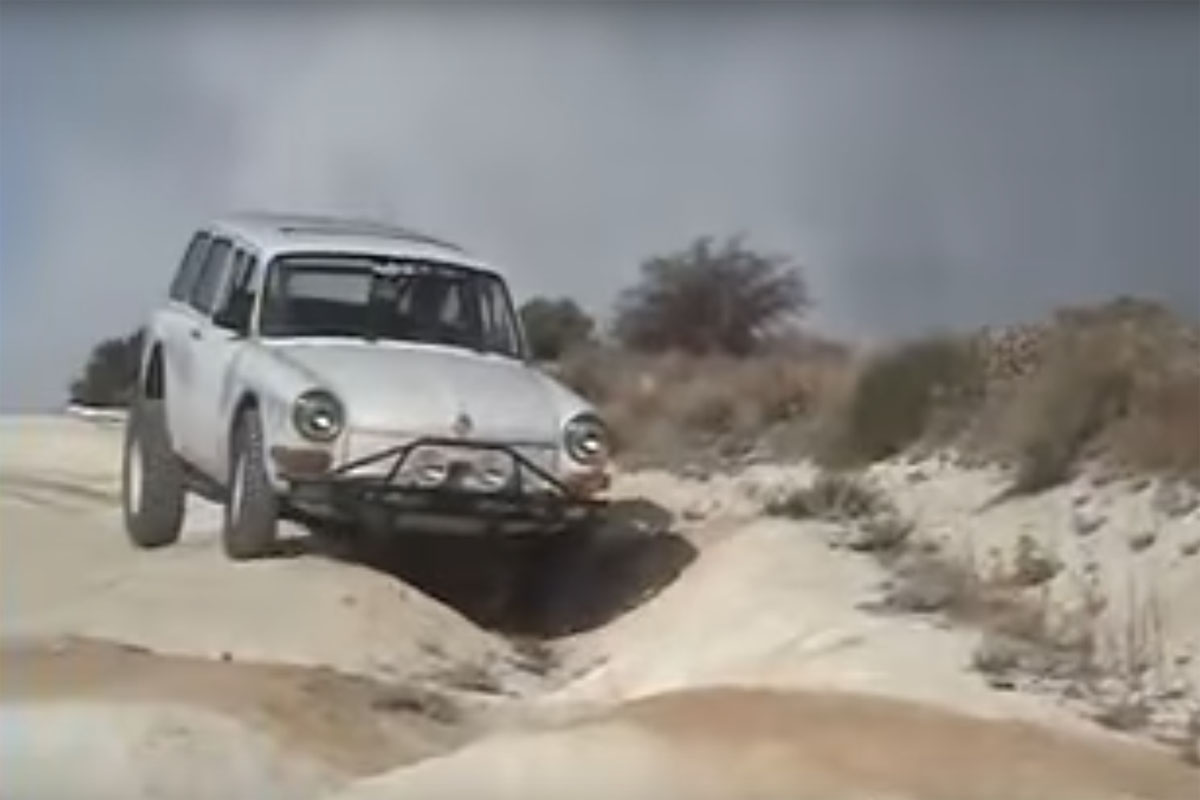 A wonderful all terrain creation.
While they may not be the king of all terrain performance, Baja Bugs are some of the coolest cars to drive where the asphalt ends. Their body conversion, meaty off road wheels, fat tires, and rear-mounted engine make for some serious fun.
Which is why this movie is great. What started as a Baja Bug became the 'Baja Squared' – both the car and the movie. The Baja Bug with its big, off road wheels and tires was transformed into a VW Squareback. So the rounded, two-door coupe became a two-door wagon.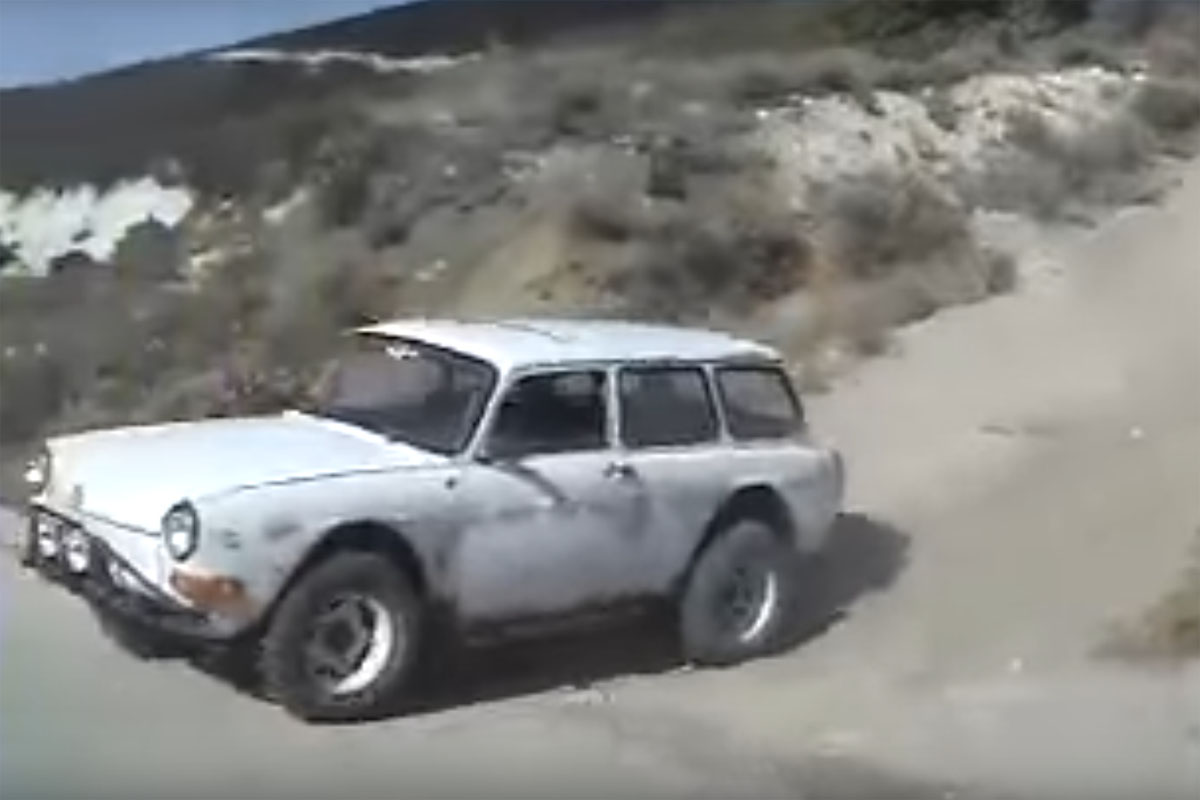 The rear-engined, Volkswagen Squareback with the heart of a Baja was built by a group of people in the SoCal Bajas club. It still has the underpinnings of the Baja Beetle with its naturally-aspirated four-cylinder engine and meaty off road wheels and tires, but has the capabilities and storage space of a Squareback. Why? Why not?
What makes this film, appropriately titled 'Baja Squared' even better is the fact that this Frankenstein machine is driving around in terrible resolution with alternative rock blaring as if it was some kind of '90s home movie. No obstacle is too much for these off road wheels and low-powered engine!
Here, it's all about fun, and that's what it should be.
Source: Jeff Lain Youtube