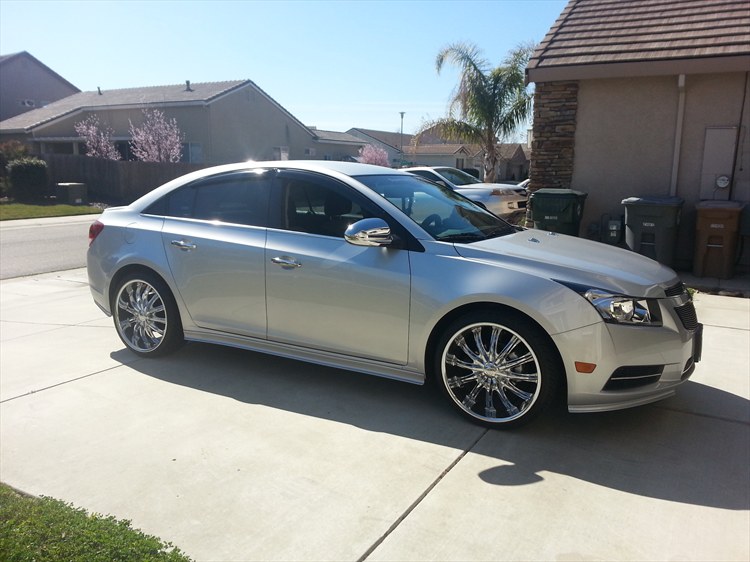 Rolling in style.
For years, Chevrolet has struggled to produce a compact sedan that was popular, stylish, fun, and reliable. But, with the Cruze, they have seemingly hit the ball out of the park in the segment. From the beginning, the car was developed on a global scale and General Motors invested a great deal of money into finally creating a subcompact car to be proud of. The Cruze is appealing because it does well in every category from fuel economy to comfort, to sport. It may not be the most expensive or flashiest model, but it is certainly a good car, especially when it's wearing a set of Borghini wheels.
Sometimes all you need to transform a car is a new set of wheels. Take this 2012 Chevrolet Cruze LS for example. The car itself may not stand out from the pack right from the factory, but the new set of Borghini wheels makes it an instant attention-grabber.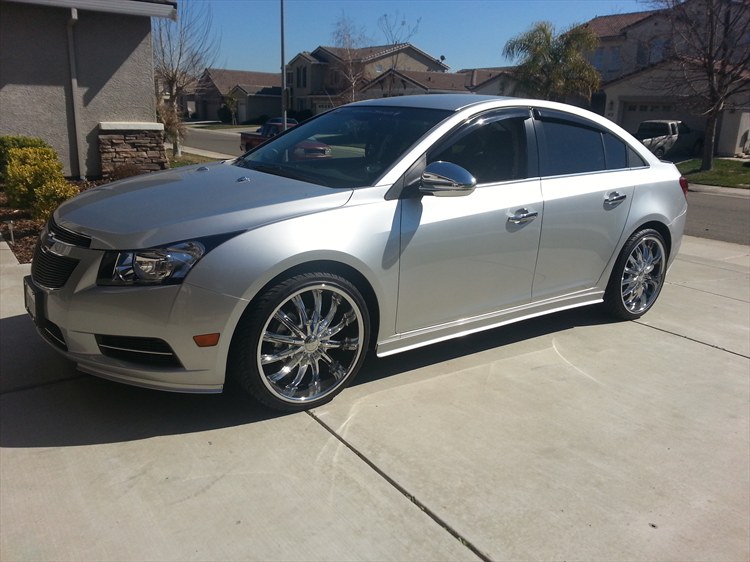 Chrome has always been a hallmark of not just American cars but General Motors vehicles as well, and this Cruze and its Borghini wheels proudly showcase the shiny metallic flair. The 2012 Cruze was outfitted with a set of Borghini wheels in a superb 20 x 8.5 setup at the front and rear with 235/35/20 Lexani tires that sit perfectly inside the fenders. Also matching the shimmering new look is a set of chrome side mirror caps that add to the overall character of the Cruze without being too gaudy.
Sometimes all you need is a proper set of wheels instead of the glitzy, glamorous, and flashy modifications to make a car stand out. Just ask the owner of this Cruze.