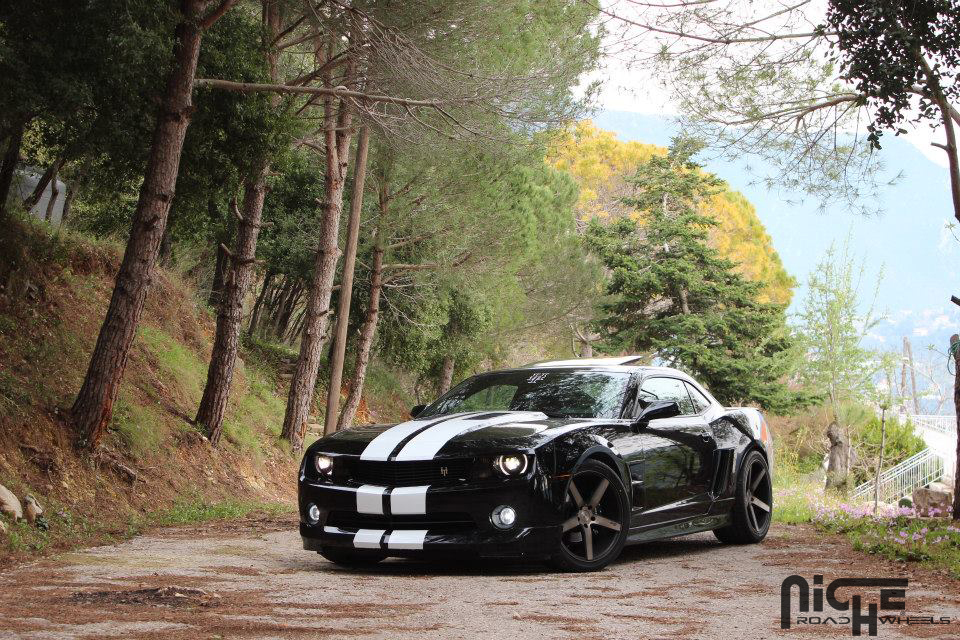 Showing off its stripes.
If you're looking for some pure American muscle, you need look no further than the Chevrolet Camaro. The rear-wheel drive muscle car has been pounding the pavement with its big V-8 engine and spinning those Camaro rims into clouds of smoke for decades. Its recent resurgence around the globe has turned it into quite the popular car and these Niche wheels for sale were the perfect fit for one striped sports car.
This muscle car has just as much power and confidence as anything on the road and it comes thanks to some extra exterior goodies ranging from a new set of Camaro rims to other exterior body upgrades. The monster V-8 hiding under the hood and spinning the rear Camaro rims is fed fresh air thanks to a new grille up front with a clean, bowtie-less design. The factory black paint was contrasted by a set of fat white rally stripes running the length of the muscle car from the front bumper to the rear.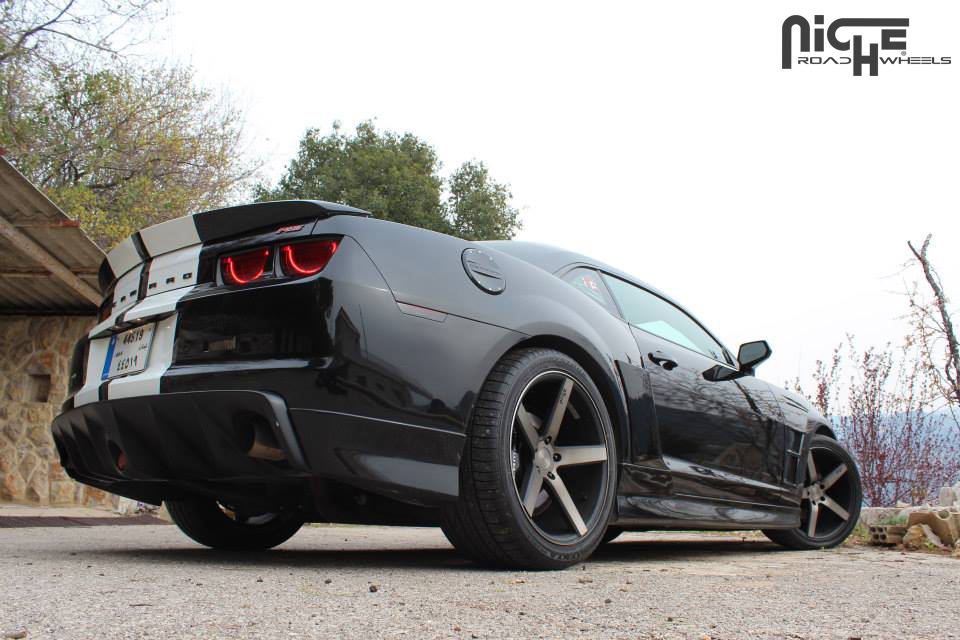 The exterior was then finished off with a powerful look obtained thanks to some Niche wheels for sale. The new Niche Milan – M134 wheels feature a classic five-spoke design with a slight concave to emphasize the car's rear-wheel drive setup. Each of the Niche wheels for sale sports a Black and Machined finish completed by a dark tint to subtly add some contrast to the black paint. Up front, these Camaro rims were installed in a 20 x 8.5 setup with 275/40/20 tires while the rear staggers in with 20 x 10.5 wheels and 315/35/20 tires offering up all sorts of grip.
This muscle car is ready to rule the road thanks to its new Niche wheels for sale and their striking finish.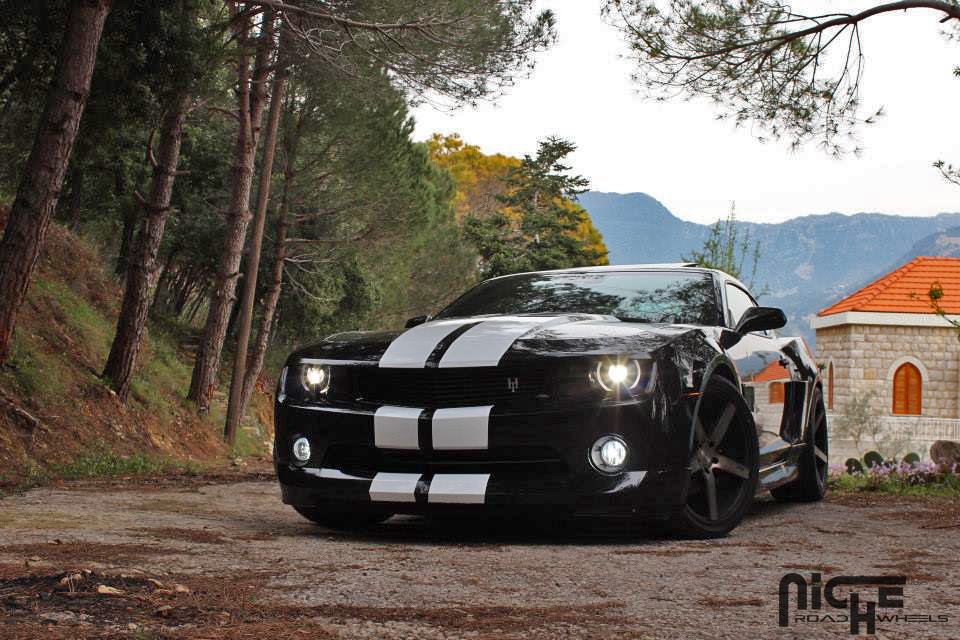 Fitment Specifications:
Vehicle: Chevrolet Camaro
Wheels: Niche Milan – M134
Wheel Finish: Black and Machined with Dark Tint
Front Wheels: 20 x 8.5
Rear Wheels: 20 x 10.5
Front Tires: 275/40/20
Rear Tires: 315/35/20