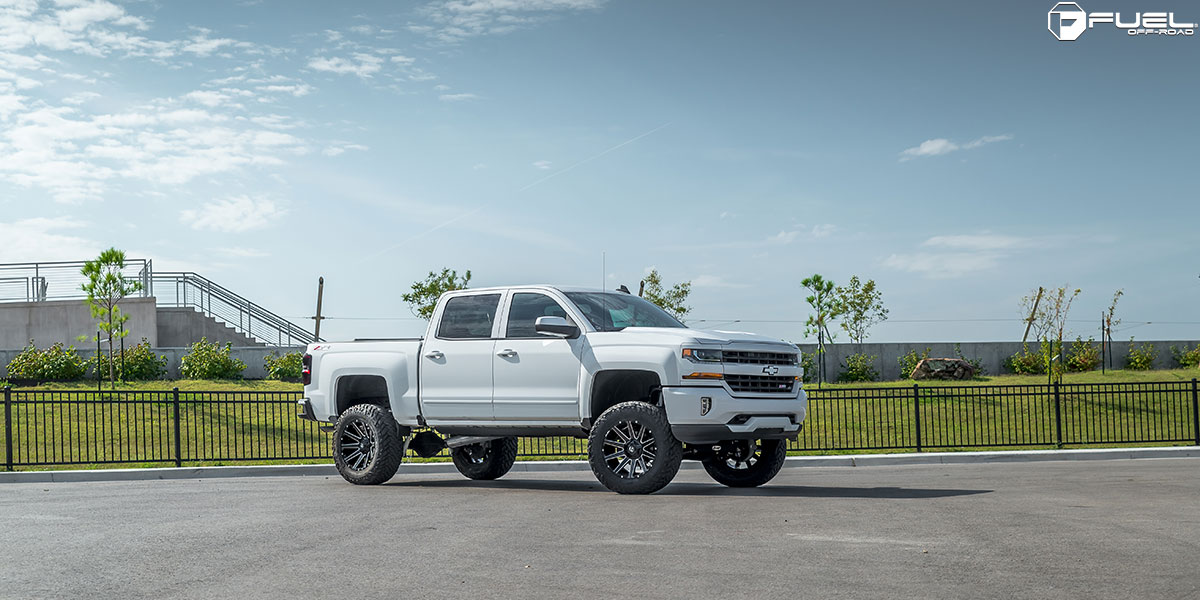 Rough and Tough.
The new Chevrolet Silverado has everything you could want and need in a truck, and then some. This beast of a vehicle packs power, style, and capability, and this white Silverado Z/71 is even more intimidating thanks to its new Fuel Wheels.
This Chevrolet Silverado isn't your average truck. Right from the factory, it packs a 6.2-liter V-8 engine that produces 420 horsepower at 5,600 RPM and 460 lb-ft. at 4,100 RPM for the Fuel Wheels to eat up. The Z/71 also has various off road upgrades that makes it rougher and more capable than ever before.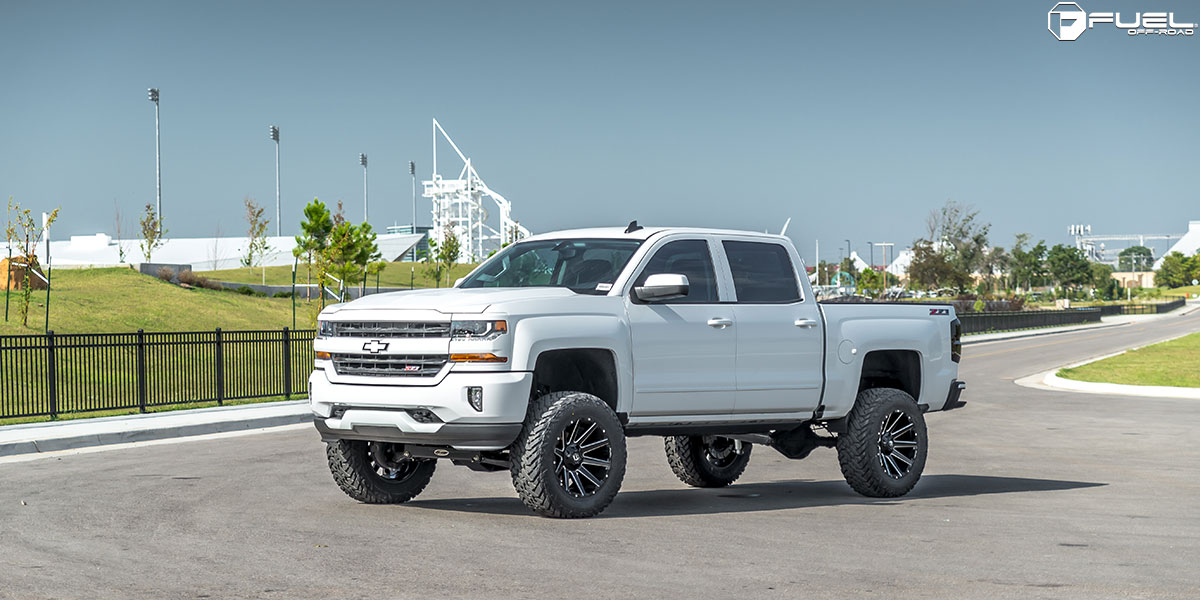 This White Chevrolet Silverado also benefits from a new suspension lift. This lift kit raises the entire suspension upwards and gives the Fuel Wheels more vertical travel without hitting the fenders. It also gives the Silverado Z/71 the ability to overcome greater obstacles while off roading as well.
But what really sets this white Chevrolet Silverado Z/71 apart from the pack is the new set of Fuel Contra –D615 rims. These Fuel Wheels have a 10-spoke design and deep concave face with a Gloss Black and Milled finish that gives them a powerful look. The Fuel Contra – D615 rims measure a mighty 20 inches in diameter and are shod in Fuel Gripper M/T tires for better grip in off road situations.
This Chevrolet Silverado Z/71 might not be some all-out, hardcore transformation project, but it has just the right amount of stuff to set it apart from the pack.
Fitment Specifications:
Vehicle: Chevrolet Silverado Z/71
Wheels: Fuel Contra – D615
Wheel Finish: Gloss Black and Milled
Wheel Diameter: 20 inches
Tires: Fuel Gripper M/T
Source: Fuel