RennSport.
The Audi A4 has been a favorite among tuners of German cars around the world. The S4 is even more sought-after, with the RS4 being the mac daddy of them all. This first-generation B5 Audi RS4 Avant has all the stuff the tuners love along with a fresh set of Rotiform wheels.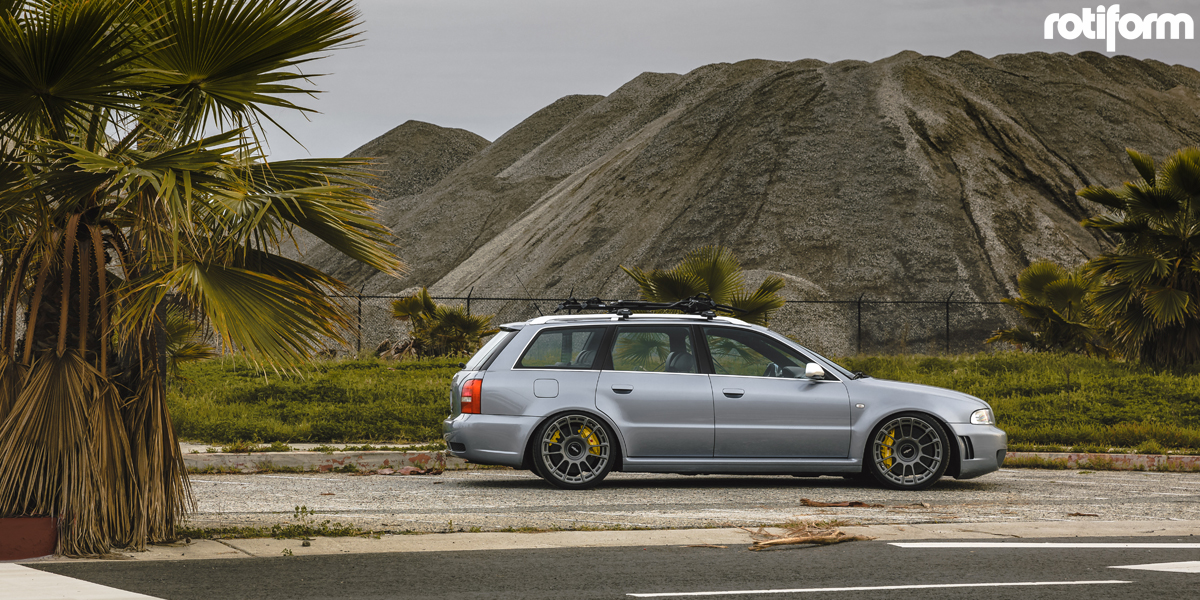 The Audi RS4 Avant differs from the rest of the pack thanks to its hardcore performance upgrades. Powering this bad boy is a 2.7-liter 30-valve, twin-turbocharged V-6 engine that produces 376 bhp and 325 lb-ft. of torque for all four Rotiform wheels. In stock form, that's good for a 0-62 mph acceleration time of just 4.9 seconds with the manual gearbox.
The Audi RS4 was only available in Avant (wagon) form at the time and boasts a number of performance upgrades. The suspension, brakes, tires, wheels, and more were all upgraded to accommodate the added power and performance. Visually, the car is more aggressive with a new bumper, fender flares that hide the Rotiform wheels, vents, and spoilers.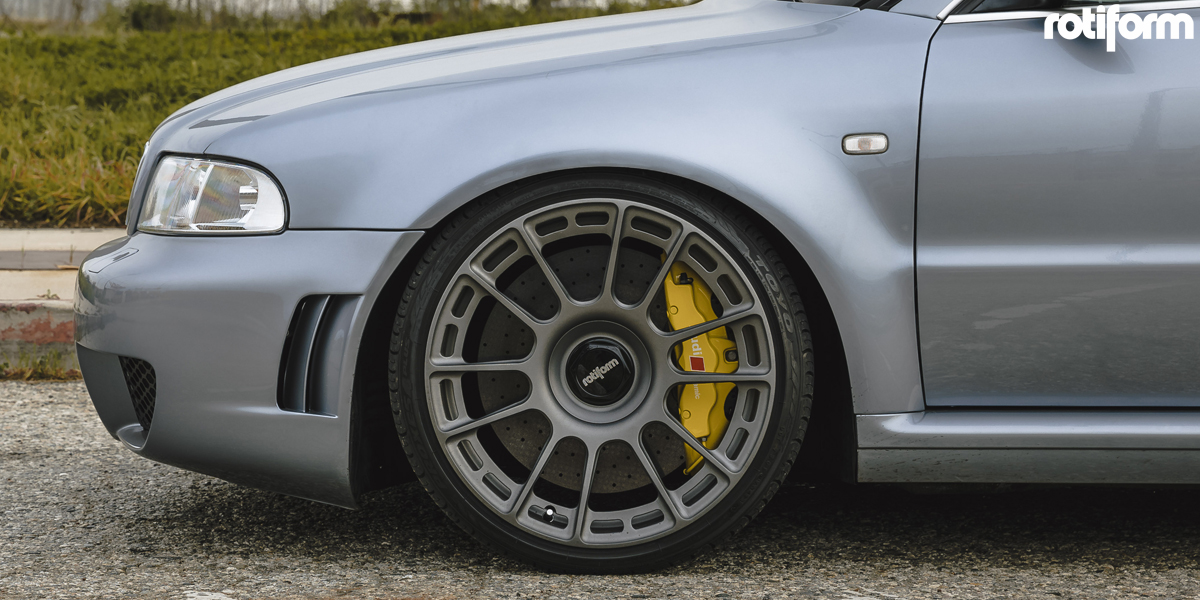 This Audi RS4 has been taken care of quite well over the years and modified with some neat upgrades that make it appear relatively stock. There's also a new set of Rotiform OZR rims that showcase the car's dedication to speed and power.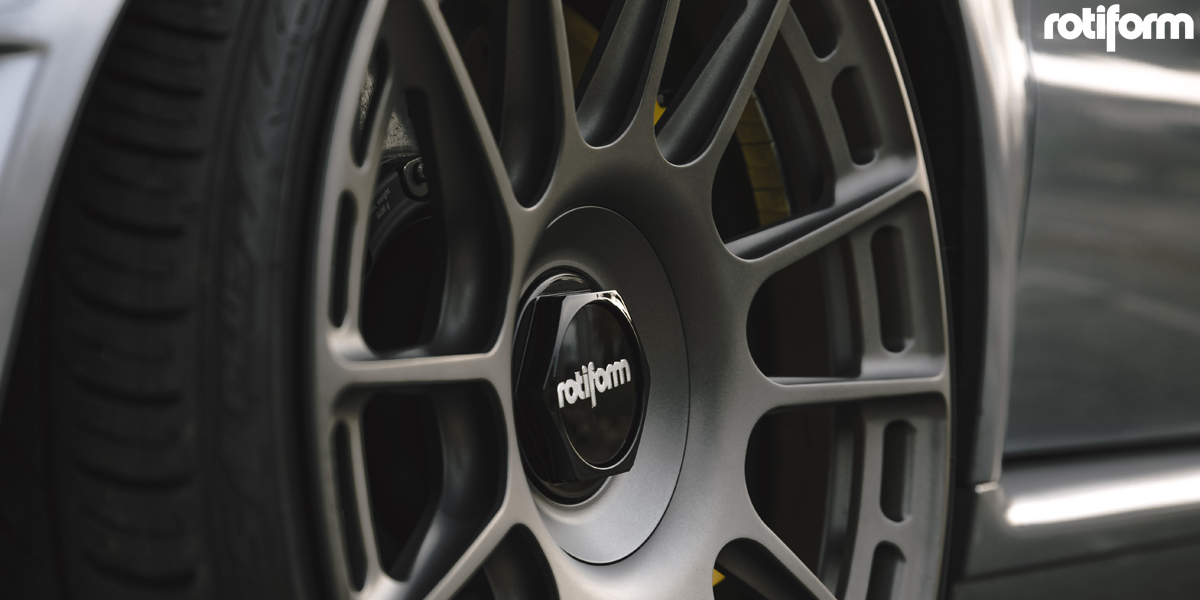 Here, the Audi RS4 Avant was outfitted with the Rotiform OZR rims in a 19 x 10.0 fitment at the front and rear. Each one of the Rotiform wheels features a Matte Anthracite finish and meshes with the factory paint color well.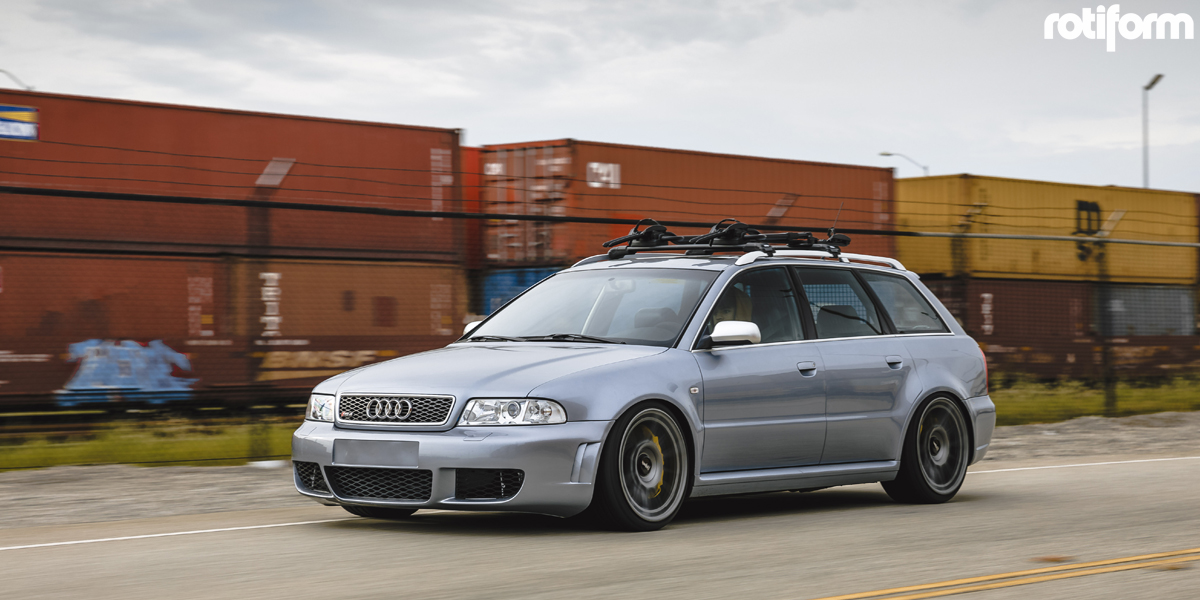 This Audi RS4 Avant may be considered a classic car now, but it's still quite the high-performance wagon.
Fitment Specifications:
Vehicle: Audi RS4 Avant
Wheels: Rotiform OZR
Wheel Finish: Matte Anthracite
Wheel Size: 19 x 10.0
Source: Rotiform
Credit: @kues0