An innovative fix when you're in a pickle.
Let's face it, there will be times where your off road wheels and tires just won't cut it in certain types of terrain. That, or you still haven't bought a proper set of off road wheels and some tires designed to churn through the mud. It happens, and we're here for you.
If, however, you do find yourself stuck and in a pickle we have a quick and relatively simple fix for you that's demonstrated in this video. It's redneck engineering at its finest, so while you're sitting on your phone looking up our vast selection of off road wheels and various types of tires for your vehicle, stop and give this a try first. After all, we can't ship them to you out in the middle of nowhere.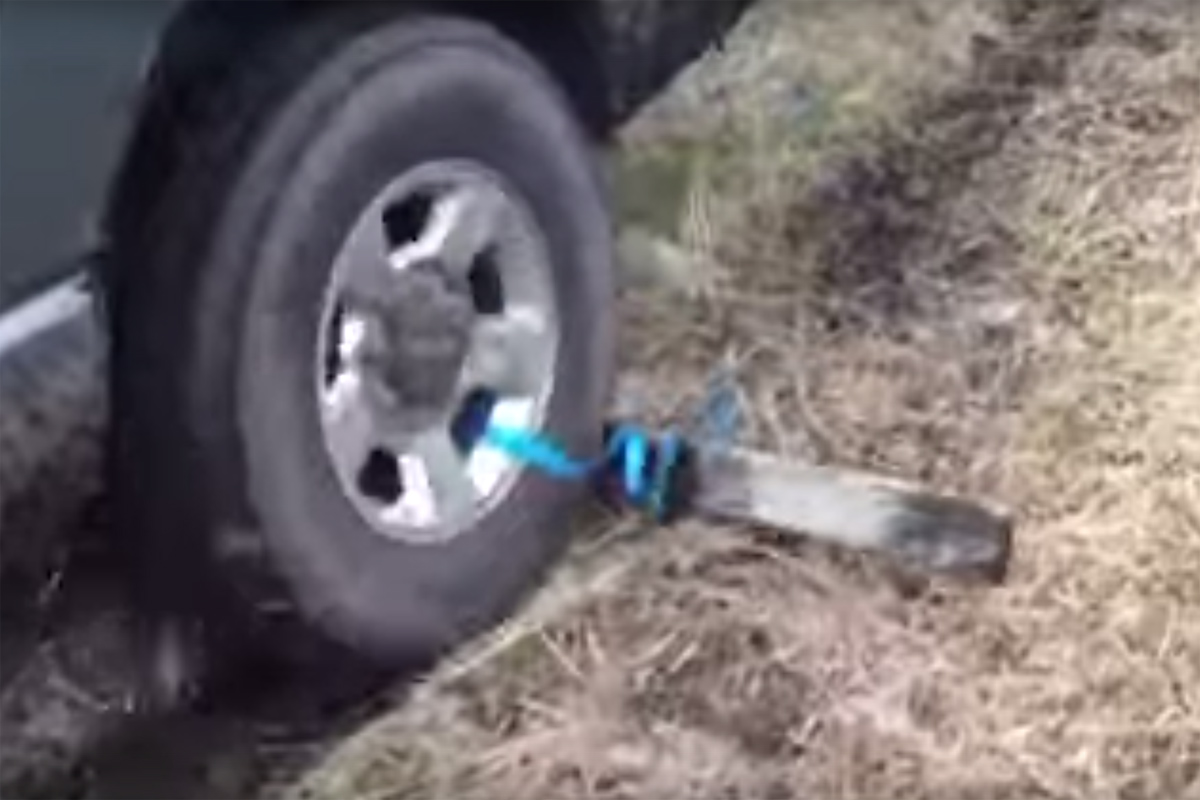 While stuck in some mud with their truck, these guys came up with a pretty simple and effective way to get their truck moving without having to use a proper set of off road wheels and tires. The guys took a tow strap and a flat piece of wood, and tied them both to the rear wheel that was stuck. The strap was placed between the spokes and around the wheel where the wood sat flat beneath the tire.
With the strap and wood tight and secure, the driver backed up as the board leveraged the force of the wheel against the harder ground, pushing the wheel up and over, eventually getting it out of the sticky situation.
While we don't recommend this as a way to get around muddy terrain, you can add it to your list of tricks if all else fails and you are stranded with no help in sight.
http://youtu.be/IfVp_81XKko
Source: I_DO_GOOD YouTube