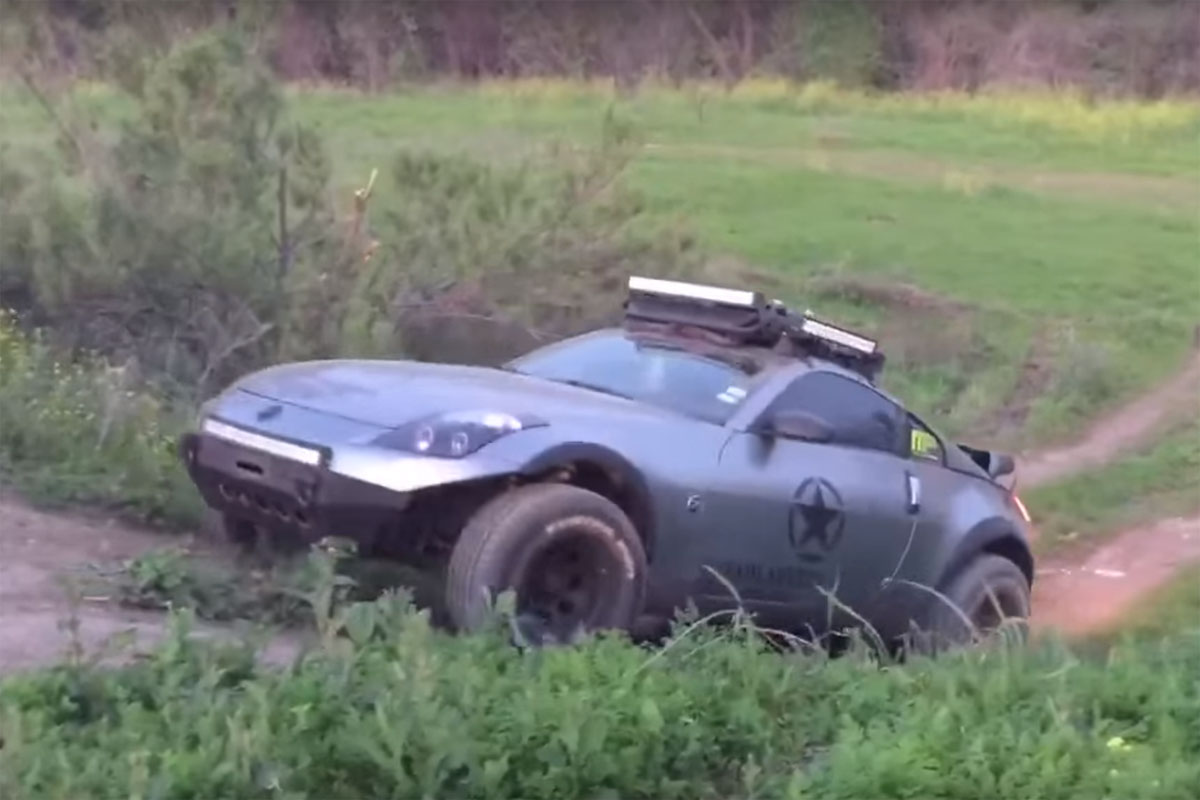 Taking a sports car off roading.
The Nissan 350Z isn't exactly the type of vehicle that you'd expect to see ripping through dirt and mud, and roaring up a grassy hill; it just wasn't made for it. But, this lifted 350Z with truck wheels and rear-wheel drive is ready to take on the challenges of the tough trails.
The drivetrain of the Nissan 350Z isn't exactly suited for driving in the dirt – in fact it was never engineered to do any of that. Only the rear truck wheels get power from the lovely-sounding 3.5-liter V-6 engine while the factory height is geared towards hugging the road – not traversing trails.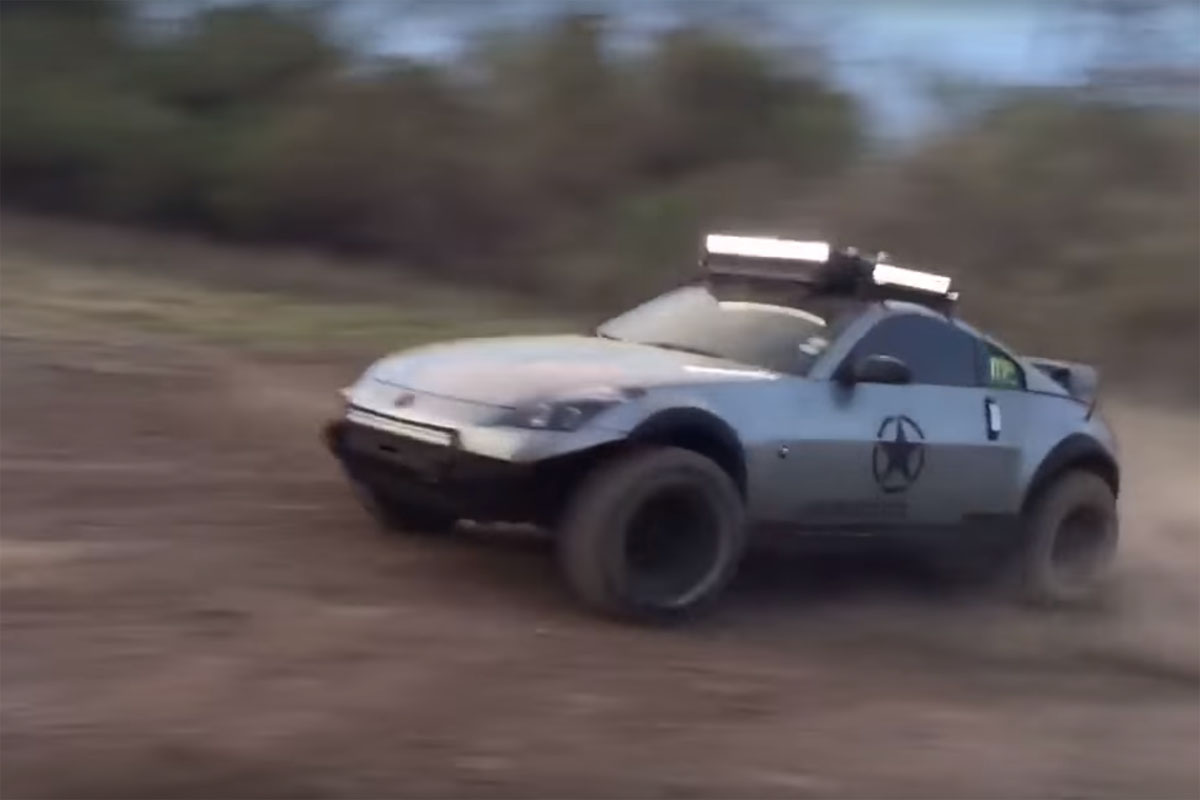 But that didn't stop the owner from heavily modifying their sports car to hoon in the dirt. The entire sports car was lifted up a few inches with a new suspension, beefier off road tires and truck wheels were added on for grip, and the bumpers were both modified for better clearance. Four light bars were even installed for driving in the darkness because why the hell not?
Judging by the video, this heavily-modified 350Z is an absolute blast to drive in its new playground of dirt, mud, gravel, and hills. It's a sports car sinking its truck wheels into the dirt, and it's absolutely wonderful. Now we just need a Ferrari to do the same…
Source: Patrolnieci.pl patrolnieci.pl