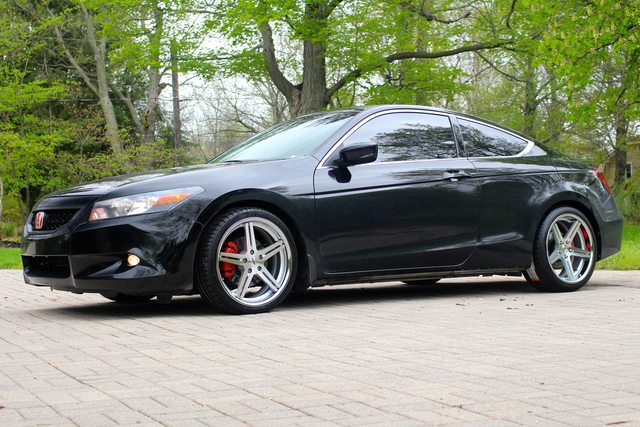 Riding and styling.
The Honda Accord has been a rock-solid car since it first made its debut in the mid-'70s. Simply put, you can't go wrong with the tried-and-true Honda Accord, whether it's in sedan, coupe, or wagon form. No matter what model generation, the Accord will be a good vehicle. The same is true for this eighth-generation, 2009 Honda Accord Coupe with a 2.4-liter inline-four, manual transmission, and TSW wheels.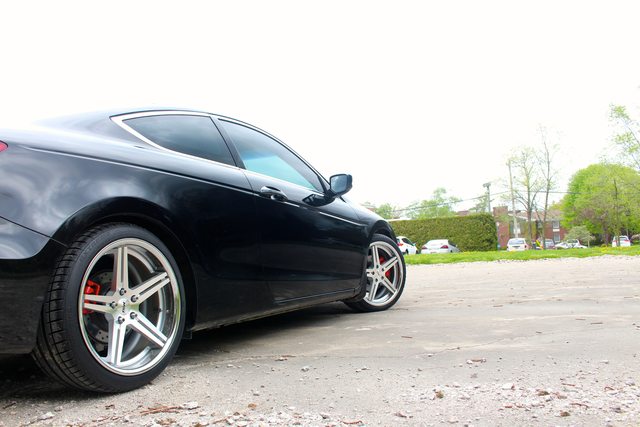 While many of the Honda models may be focused more on getting from point-A to point-B in a safe, reliable way, a few models in the lineup like the Accord Coupe seek to add a bit of excitement to that popular formula. The 2.4-liter, naturally-aspirated inline-four cylinder engine isn't going to blow the doors off of many cars with its 190 bhp and 162 lb-ft. of torque, but it's not going to be a slouch either – especially when it's paired up with the manual transmission and a set of aftermarket TSW wheels.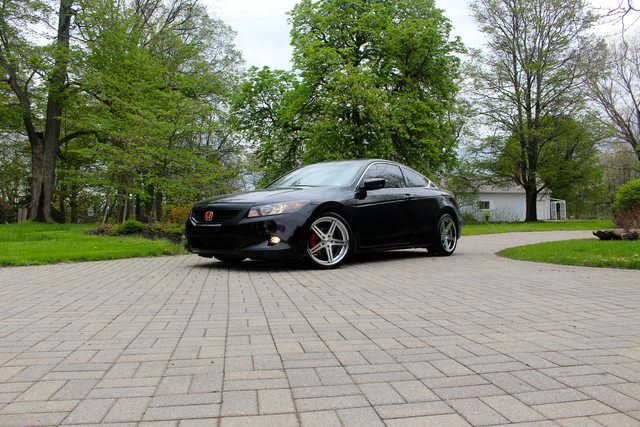 On this 2009 Honda Accord Coupe, the sleek, almost angular shape of the body made it the perfect fit for a set of TSW Mirabeau aftermarket wheels. The five split-spoke wheels have that sharper, angular design that matches the factory bodywork and exudes confidence. The silver finish and concave design of the TSW wheels that is amplified with the rear setup adds a muscular touch to the coupe without taking away from the overall look of the car.
The 2009 Honda Accord Coupe was given a set of the TSW wheels in a 19 x 8.0 +35 setup with the rear coming in at a staggered 19.0 x 9.5 +40 size. This fitment allows for the rear TSW Mirabeau wheels to stand out and fill in the wheel wells perfectly with their deeper concave design. The fitment wouldn't be complete without a fresh set of rubber. Here, Continental Extreme Contact DWs were chosen in a 235/35/19 front and 255/35/19 rear setup for some added grip.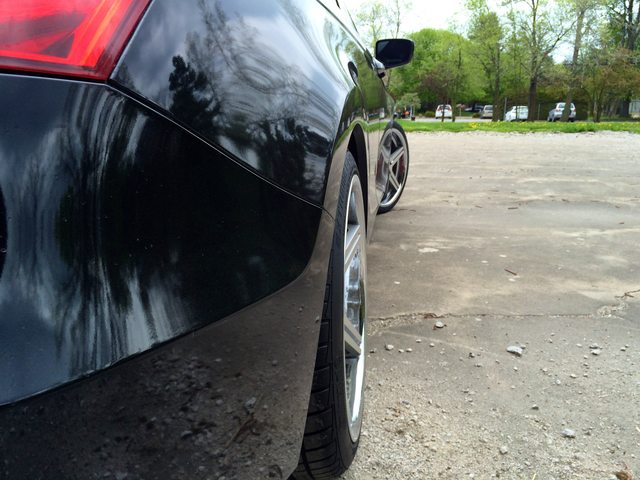 It may not be the fastest or the most powerful, but this Honda Accord Coupe with TSW wheels can make a bid for being one of the best-looking Accord Coupes around.
Fitment Specifications:
Wheels: TSW Mirabeau
Wheel Finish: Silver
Front Wheels: 19 x 8.0 +35
Rear Wheels: 19.0 x 9.5 +40
Tires: Continental Extreme Contact DW
Front Tires: 235/35/19
Rear Tires: 255/35/19